Applying for a Tourist Visa to India
One will need to get Indian visa information and it's process before applying before you plan your visit to India. For this, you'll need to go through the Indian visa application guide. Especially if you are not an Indian citizen. Because if you are not an Indian citizen, you are not eligible to apply for the status of 'Person of Indian Origin (PIO)' or an 'Overseas Citizenship of India (OCI)'. This article will provide you with an insight on how to go about applying for an Indian tourist visa.
Eligibility for a PIO card
a) Individuals who have had an Indian passport before at any time.
b) Individuals having at least one parent, grandparent or great grandparent born in India or is a permanent resident of India. Along with none being citizens of a foreign country.
Eligibility for OCI card
Individuals who have at least one parent, grandparent or great grandparent who
a) Were eligible to become citizens of India on 26th January, 1950.
b) Belonged to a territory that became a part of India after 15th January, 1947.
c) Were citizens of India on or after 26th January, 1950,
How to Apply for an Indian Tourist Visa?
A Tourist VISA is the type of visa that one will need to visit India for a vacation.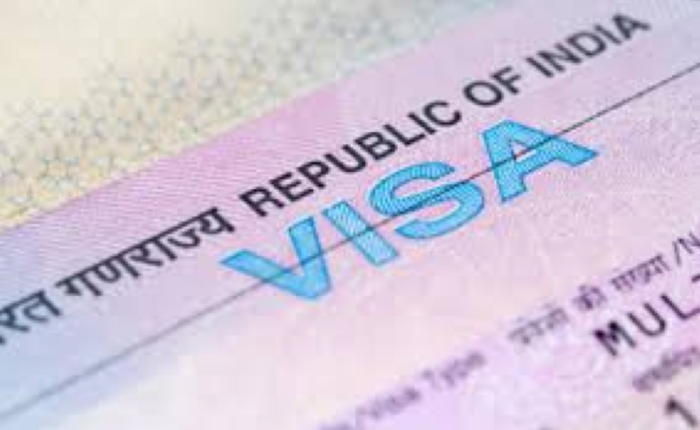 Check if you're eligible for an OCI or a PIO
VISA Application Overview
a) Certainly, you can use the online VISA application system to make the applications.
b) Indian Visa Application Form – You fill and submit the application form online. Followed by an interview that needs to be scheduled at the relevant Visa Application Centre (IVAC) or Indian Mission/Post. You will need to sign a copy of the filled-in application form. And, in addition to all required supporting documents, you will need to submit the form on the scheduled date of interview.
c) You can find the details of supporting documents needed and instructions for filling the online form, on the website above. Scheduling the appointment and the status of submitted applications can be done on the same website too. Also, you can contact the relevant Indian Mission in order to obtain the information.
d) To process applications and issue VISAs, it will take a minimum processing time of three working days. After that, Tourist VISAs are typically granted for a period of 180 days and allow multiple entries into the country. No Documents are required at the time of submitting the application. Five-year tourist visas may be granted if the applicant is connected with tourism professionally.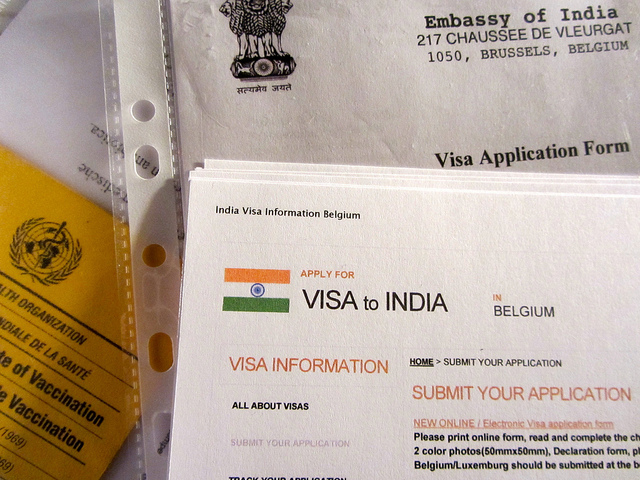 Tourist VISAs are typically granted for a period of 180 days and allow multiple entries into the country (Photo Credit – VagabondBXL)
Guidelines for filling out the online application form
a) The online application form is meant for individuals who are applying for a VISA from outside India.
b) A separate application has to be filled out for each individual applicant.
c) Once the online application form is submitted, further modifications are not allowed.
d) An option to save the online application form prior to submission is available, to allow verification and changes.
e) A file number will be automatically generated after form submission, and this is needed for all further communication regarding the application.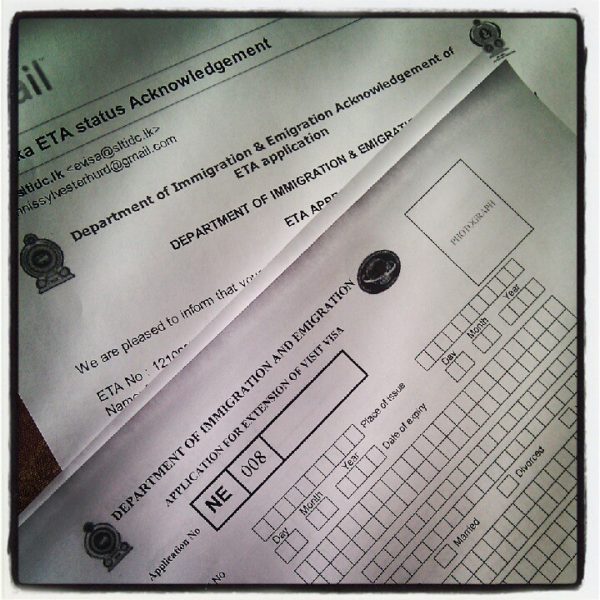 Online Application for Visa (Photo Credit – Dennis Sylvester Hurd)
Guidelines for uploading digital photographs
The online application process requires uploading a digital photograph of the applicant. The photograph must meet the following specifications:
a) Format: JPEG
b) File size: Minimum 10 KB, Maximum 300 KB
c) Image size: Minimum 350 pixels (width) x 350 pixels (height), Maximum 1000 pixels (width) x 1000 pixels (height).
d) The photograph must present a front view of the full face with eyes open.
e) The head must be in the centre of the frame. And the full head from the top of the hair to the bottom of the chin must be visible.
f) The head must measure 1 inch to 1-3/8 inches (25mm to 35mm). The eye height must be between 1-1/8 inches from the bottom of the photograph.
g) The background must be plain and light coloured (white or other colours allowed).
h) No shadows on the face or background, and no borders on the photograph.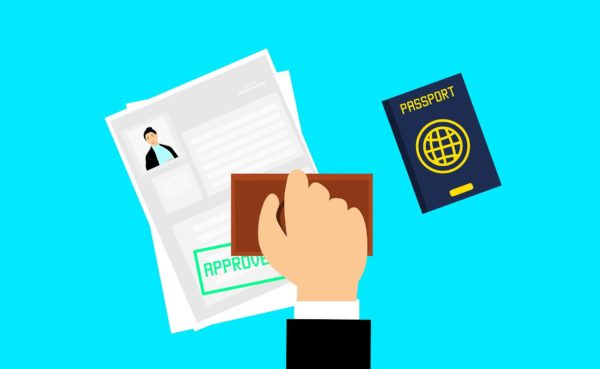 Make sure your application is in order to have your Visa approved
Appointment Scheduling
Applicants can schedule appointments as per their suitability with the concerned Indian Mission.
Each applicant needs to schedule a separate appointment.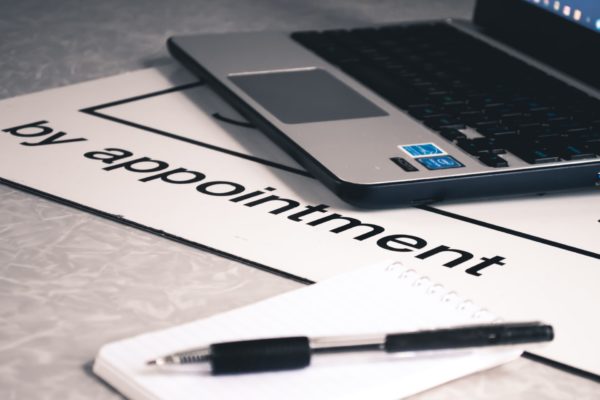 Individuals applying for a VISA from outside India need to submit the online application (Photo Credit – Steve Johnson)
The sequence of steps for filling out the online application form
Accessing the online Visa application system.
Filling out the application.
Verifying the details and submitting the form.
Then, recording the system-generated file number for all further communications with the relevant Indian Mission.
Following successful submission, an automatic confirmation for making an appointment will be requested by the system. Select 'Yes' to seek an appointment and make an online payment or 'No' to just print the submitted application form.
If the response is 'No', then the applicant is required to print the submitted online application. Once printed, visit the relevant Indian Mission along with supporting documents for further processing.
If the response is 'Yes', select the appointment date and time at the relevant Indian Mission online.
Next, an e-Payment' system allows making a payment online.
If e-Payment is not available, then the payment has to be made physically on the day of the scheduled appointment.
To apply for your Indian Visa immediately and enjoy your Indian holidays!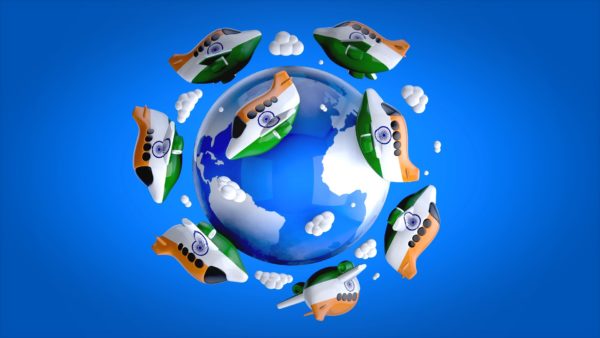 Apply for your visa now and enjoy a wonderfully exotic holiday to India (Photo Credit – Julien Tromeur)
helping you travel your way
Everything you need to know about India is here We have tried writing about everything you may need help with for your trip to India, If you need help in planning a trip to India Get in touch with us to to plan your trip of a life time.