9 Romantic Destinations for this Valentine's Day
Valentine's Day is the day of love and we know you're all planning to ditch everything and run off to rekindle the flame. There's no better way to focus on your partner than to travel to some of the most romantic places!
Whether it's to embark on a journey of discovery or just crawl into a hotel with a view, room service and complete silence, it's needed every once in a while. Celebrate love and travel to one of these romantic destinations in India that truly bring the words beauty, serenity and love into the air.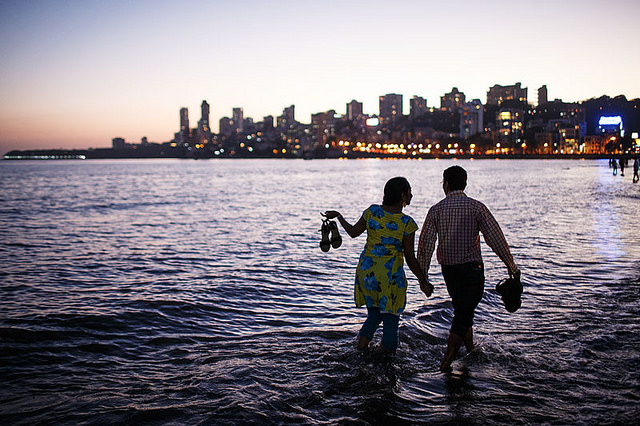 Romantic destinations in India (Photo Credit – Maciej Dakowicz)
The Old Faithfuls
There are little nooks and crannies in this passion fueled country that are worthwhile to visit. The weather dances to their lovely tune, flowers blossom on every street corner and the resorts and spas are in abundance. These are the romantic destinations in India that we think have perfected that fine art. Like finely aged wine, these are for soul mates that have also perfected their love.
Coorg
Lush and welcoming, Coorg, one of the best places to visit on valentine's day in India, wraps you into its leafy bosom. It draws you in with the heady scent of coffee. Trek through the jungles and stock up on that scintillating fresh air.
Keep yourself going through the evenings of spa sessions. Don't forget the candle-lit dinners that the resorts offer, leaving you a little light-headed with satisfaction! Go coffee tasting, bird watching or slip down a shaded by-lane. With hands entwined go for a little special journey of your own.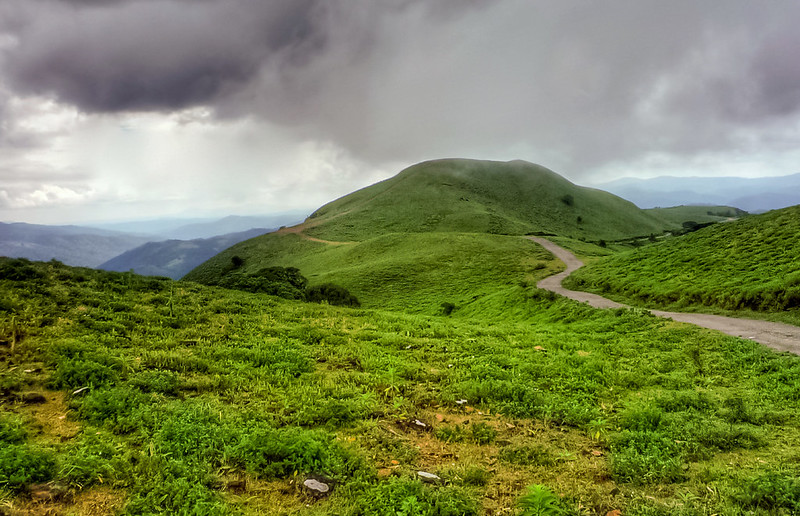 These luscious hills will surely set the mood for a holiday filled with romance (Photo Credit – pravin8)
Alleppey
When we think of a picturesque honeymoon, images of houseboats storm into our mind. Stow away into the peaceful lights of the backwaters at Allapuzha (Alleppey) and anchor in the middle of nowhere, a private island. Nap on the cushions in the sunny afternoons and let the gentle waves rock you to sleep in your beloved's arms each night.
Scan the shore each morning for steaming appams and spicy chettinad food in the afternoon. End the day with an array of cultural performances from Kathakali to Kalaripayyatu.
Kerala is a beautiful state with so much to offer, check out some longer yet still romantic trails and routes one can do.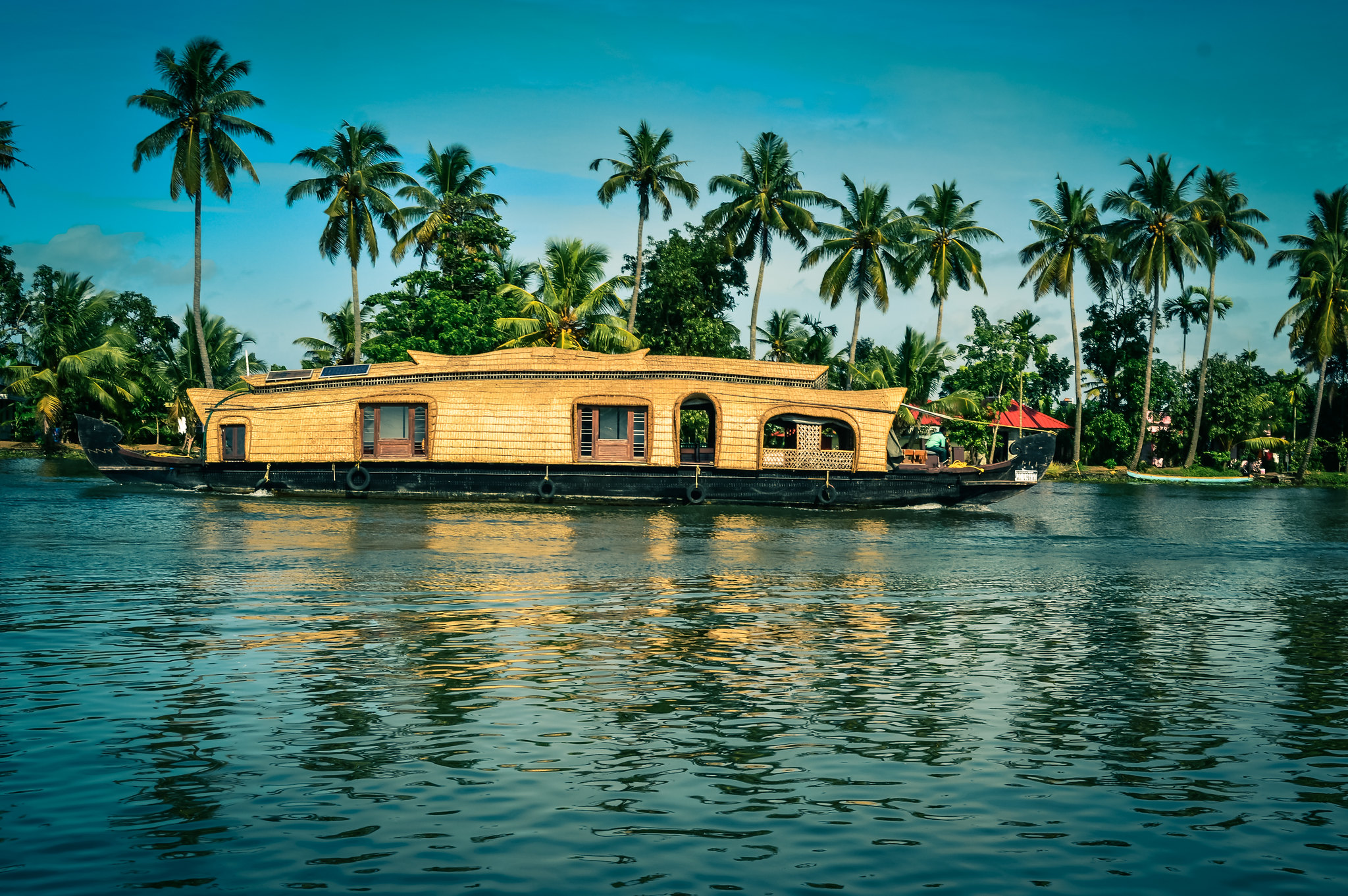 On that houseboat island of yours, the beauties of Alleppey will surely hit the spot (Photo Credit – yugantarora)
Havelock Island
In any romantic getaway, three characteristics are almost essential; the sun, the sand, and the sea. All undoubtedly found on Havelock Island, make it one among the perfect places to visit in India on valentine's day, It's a quick ferry ride away from Port Blair in the Andaman and Nicobar Islands.
Also, it's as comfortable as the capital, but less crowded. Laze around in hammocks and wide-brimmed hats or flaunt your bikini bod in the waves. Regardless, you're going home with a wicked tan and a stronger, deeper love in this idyllic destination. Chic bars along the beach will light up your table with a candle as you toast the many years to come with a smile.
For more incredible lesser known beaches, here's another list for the beach fans looking for a nice seascape.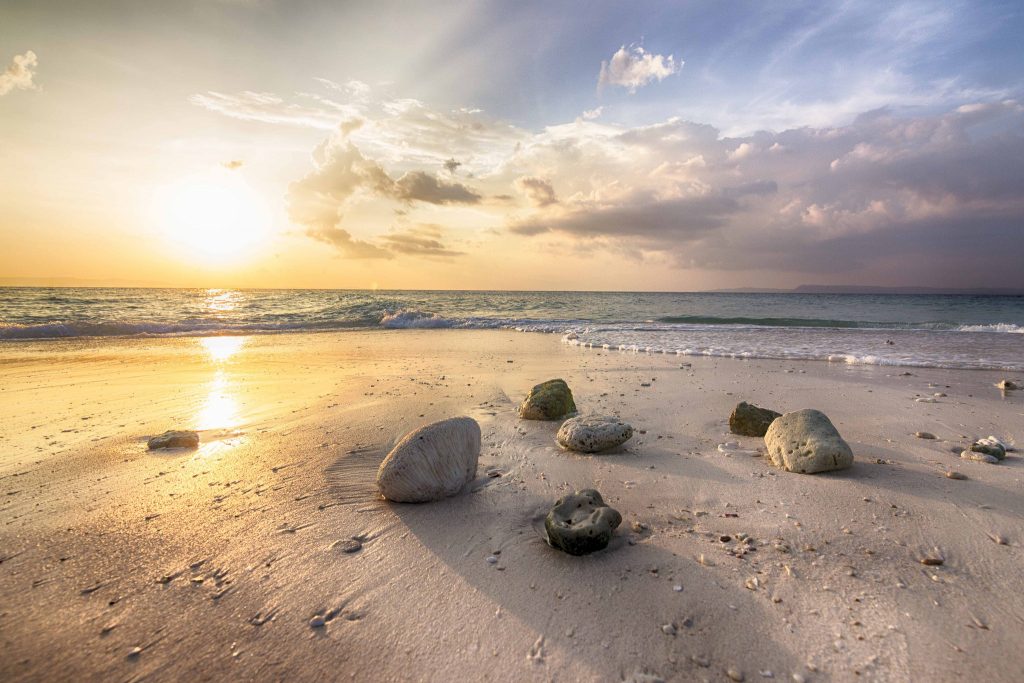 Relax with your partner in this sandy paradise (Photo Credit – Aravindan Ganesan)
The Blossoming Romance
For those relationships not quite fresh off the boat, but that know they have so much more to learn, we have the up-and-coming love market. Romantic destinations in India that are represented by little towns and villages that are slowly awakening to the joyous wonders of young romantic love and the rewards of nurturing such a gift. Furthermore, each of these destinations are rich in its respective culture, so there's a lot more to discover while, in the meantime, you discover yourselves.
Cherrapunji
Holding the Guinness World Record for wettest place on earth, it's thus beautifully cool and forested year round. Walk on bridges woven from hanging roots or picnic on grassy moors adorned with moss-covered rocks. Also, going by the name of Mawsynram, it's another great stop for trekkers that think they can take on its endless hills.
Nevertheless, don't worry about the exhaustion from all the lovely and romantic climbing, the locals will keep you well fueled on their delicious Pork Rice and Sohra Pulao and the sights will leave you more breathless than the hike.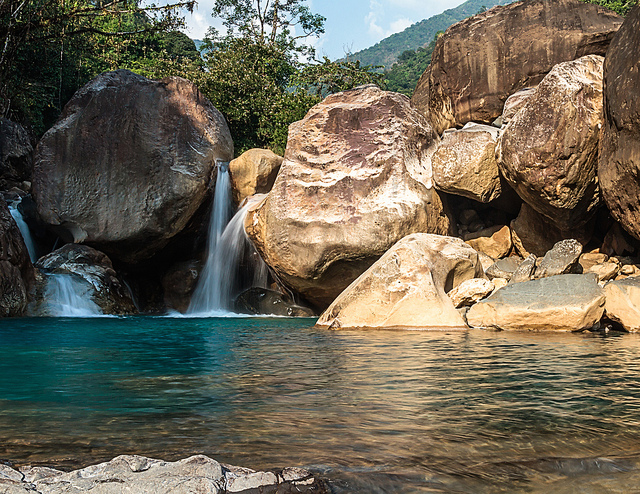 Romantic waterfalls and hikes to explore in this luscious region of India (Photo Credit – Roman Korsch)
Mt. Abu
A rocky ride up from the station, Mt. Abu is a delight from start to finish. Stay in one of several ancient and beautiful homestays that overlook the city's main serene lake. Take long walks between the boulder strewn mountains. Sneak into one of the gorgeous school campuses.
Take a hot air balloon ride. Go boating. Gorge on Dal Bati Churma and lassi. Then as the sun dips below the horizon and a little nip gathers in the air, run back home with your significant other and snuggle up with a colourful Rajasthani razai under a moonlit night sky.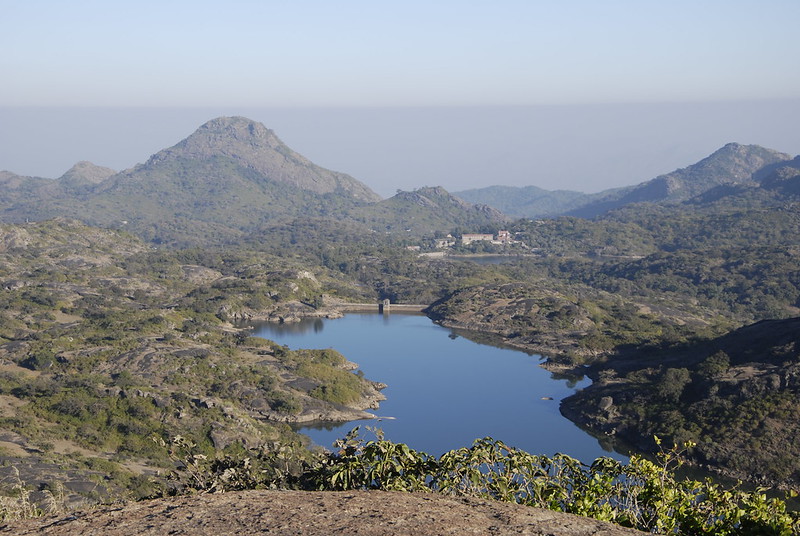 Mount Abu and the city's peaceful lake (Photo Credit – Selmer van Alten)
Kodaikanal
Only a couple of hours away from the tourist saturated Ooty, Kodaikanal is a sweet haven of charming colonial aesthetic, laburnum trees and quiet homeliness in the Nilgiris. Find a homestay or guesthouse tucked away in the cool heights of Kodaikanal and spend your days learning to make jam or exploring Tea Museums.
Go out onto the lake or up to the waterfalls, or even to the Solar Observatory for some real excitement and exploration. You can stock up on homemade chocolates and cheap sweater or just sit back, relax, and soak in the deliciously eucalyptus scented air, and enjoy the company of your loved one.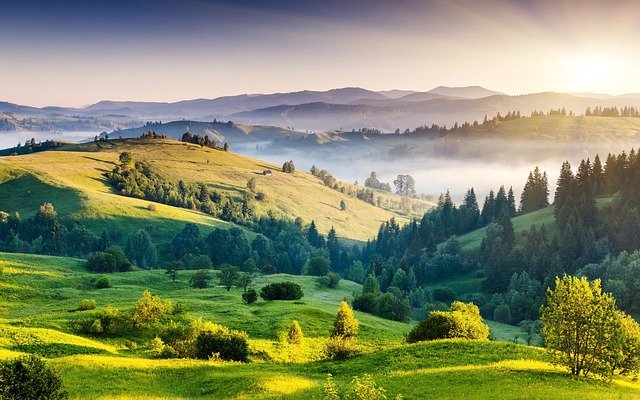 Hills view (Photo Credit – Sathish Kumar Periyasamy from Pixabay)
The Blushing Young Hopefuls
Just like our optimistic young lovers, these specific romantic destinations in India have had long and complex histories. But just like those young lovers, the doors are only opening for that intense ardour that only young love has. Hopeful and romantic, the two go hand in hand, and will make for great getaways.
Varkala
Varkala is a beach haven in a nondescript corner of the Kerala coast. It never truly changed to embrace the wave of British and Australian surfers that now throng its beaches. As a result you can both shack up at kitschy surfer hostels with pizza nights and décor straight out of Pinterest. You can still eat delicious local meals hosted in the very kitchens of locals. So toss away any worries about being ripped off by tourist-targeting touts.
Enjoy a soothing ayurvedic massage after a day's hard surf. Then drive off to a quiet beach with a marvellous sunset surrounded by fresh fish. However, this duality means that the adorable shorts that your dorm mate cooed about earlier in the morning will not go down too well with the mostly religious tourists from elsewhere in India that come to visit the temple by the shore. Be respectful and let the city love you back.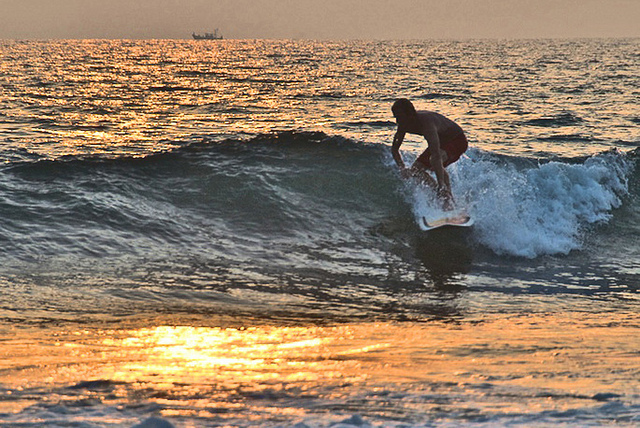 Unleash your adventurous side and surf the waves (Photo Credit – Sofie)
Nashik
Next we look at probably the biggest city in this list. Nashik is a bustling little hub whose main tourist attraction is its temples. Not exactly promising, until you factor in the Sula Vineyards, India's premier wine producing area.
Drowning in awards for its innovative recipes and locally sourced grapes, they're open to tours and most excitingly, tasting sessions that make for a good base for a weekend trip.
Get tipsy with your partner on an informative and aesthetically rewarding evening and who knows the adventures you can lead to in this romantic mystery?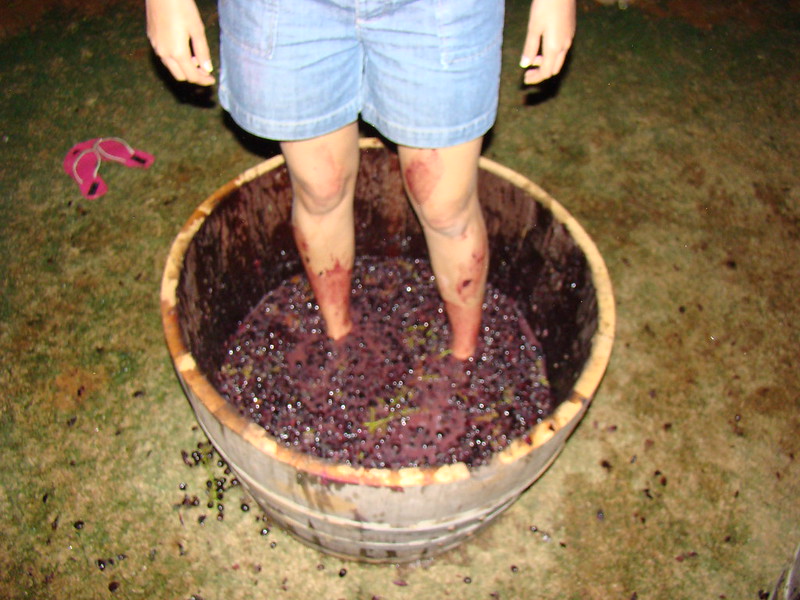 Grape stomping activity with your loved ones in Sula Vineyards (Photo Credit – ashoknshah54)
Gokarna
Quiet, sleepy, and sandy. Shack up in a villa or a thatched bamboo hut on the seafront and settle down to a laid-back weekend of beer and surf. The area is full of exquisite temples for those able to drag themselves away from the entrancing waves. Although, these temples probably won't grant entry to non-Hindus. Typically amazing seaside food and chai stalls tie it all together into a holiday of carefree loving.
So go ahead and pick a spot, then contact us or plan your romantic getaway directly here, and we'd be happy to set up the perfect weekend for you!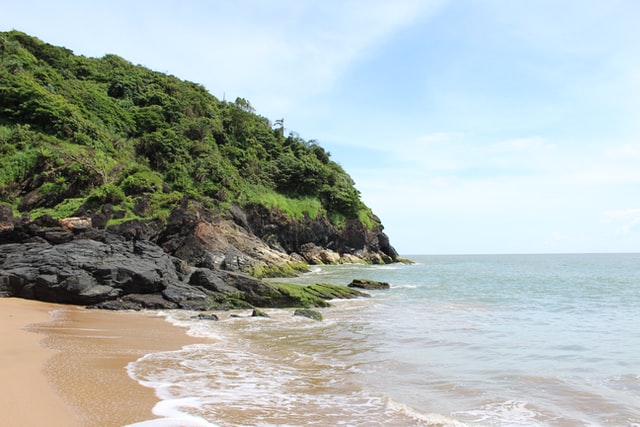 Paradise Beach, Gokarna (Photo Credit – Darshan gajara unsplash)
helping you travel your way
Everything you need to know about India is here We have tried writing about everything you may need help with for your trip to India, If you need help in planning a trip to India Get in touch with us to to plan your trip of a life time.