Why Everyone Should Plan Culinary Holidays in India
If there's one thing us Indians are extremely proud of, it's our country's rich culinary traditions. We love eating, and we love sharing our food with anyone who'll let us feed them! You'll definitely notice it if you go on a train journey in India – your fellow passengers will have loaded up on snacks and foods. And they will not only insist on you trying some, but also tell you why it's the best food you'll ever eat!
And the one thing that most international travellers don't seem to realise is just how vast the realm of 'Indian food' is. Which is also one of the reasons why we think culinary holidays in India are such a great idea.
Whether you sign up for Indian food cooking classes, go on food tours, or just choose to make food a focal point of your next holiday. With India, you can't really go wrong. And don't let the thought of getting the dreaded Delhi belly scare you off either. Accordingly, here are some tips to make sure you avoid it.
Here's why we think everyone should plan culinary holidays in India, and how you can make it happen!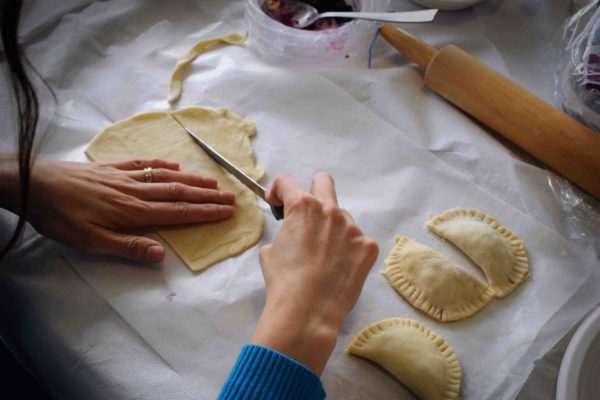 Take a cooking class and learn all about what spices to use in Indian dishes (Photo Credit – Kristina Tripkovic)
Because culinary holidays in India will offer something for everyone
Like we've said, Indian food is incredibly diverse. It's not just each state that has its own unique cuisine, each region invariably has its own unique foodie highlights as well! Indian food has always been about hyper-localised preparations, based on what's traditionally grown in the region and the season.
Rajasthani dishes use intriguing desert vegetables that you won't find in any other Indian food. The food in Kerala is focused on coconuts and spices that are found in abundance here. You will also find rice, which is a lot lighter to account for the tropical climate.
So don't dismiss all Indian food if you aren't fond of the rich gravies and curries that have been popularised outside India – you'll be sure to find flavours that you enjoy once you get here and start eating!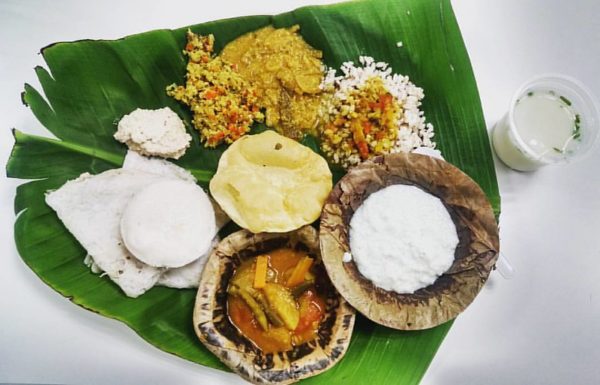 Kerala food, more focused on coconuts, rice and spices (Photo Credit – Rashmi Gupta)
Because there's so much variety for vegetarians
It's no secret that India is a tremendously vegetarian-friendly holiday destination! A lot of the communities here have always stuck to a vegetarian diet, so if you're a vegetarian, culinary holidays in India make perfect sense!
This is one place where you won't feel like the odd person out for wanting to skip the meat. This way you'll be able to enjoy the food experiences just as much as everyone else. And maybe you'll even leave with some fantastic new recipes to work with back home.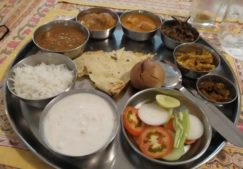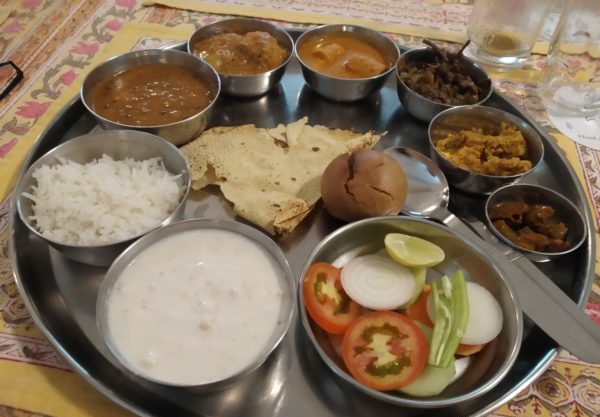 Delicious Rajasthani Thali (Photo Credit – Trisha Soni)
Because it's always fun to learn while you travel
Picking up a new skill, or learning about something different, somehow always seems to be more fun when you're on holiday. It's a great way to get familiar with a new culture, and let's face it; eating good food is never a hardship!
Cooking classes and tours are also an easy way to meet your fellow travellers and to form friendships with locals. They also offer you a chance to see a whole other side of the destination you're visiting, as well.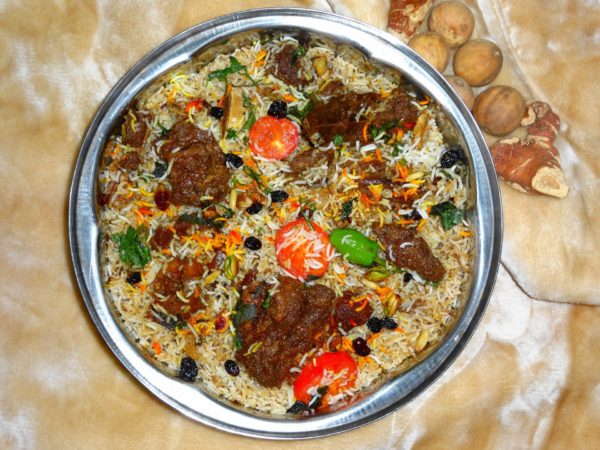 Delicious biryani makes your day perfect (Photo Credit – Wikimedia Images)
How to plan culinary holidays in India
Go homestay-hopping
We love homestays because they offer a hugely personal travel experience, and food plays a big role in that. There are plenty of homestays across the country that offer cooking demonstrations and classes that you can sign up for. Also, having regular meals will give you an insight into that region's food traditions.
Your hosts will invariably be more than happy to tell you all about the local food and what makes it so special. Moreover, you can always ask them if you could pop your head into the kitchen to see how it all comes together!
So when you're planning your next holiday to India, consider picking homestays across your route where you can pick up some new kitchen skills.
Cooking is not your thing? That's not a problem! Sign up for a food tour. Food tours are also a fantastic option. You can spend a few hours sampling the different specialities of a place and get a sense of its culinary history. All this without having to make any of the efforts of actually making your own food.
Indian food tours range from street food walks to restaurant-hopping that's focused on a specific cuisine or community, as well as more in-depth experiences that'll trace the ingredient sources as well.
And while there are plenty of food tours available to choose from, you can also customise your own with us!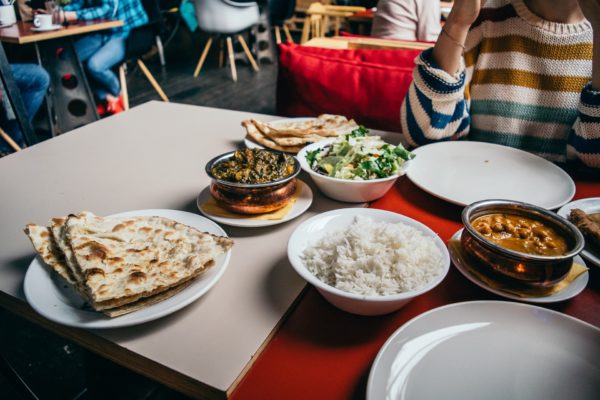 Authentic North Indian cuisine (Photo Credit – Pille-Riin Priske)
Get in touch, and we'll be happy to help you chart out your next food holiday in India.
helping you travel your way
Everything you need to know about India is here We have tried writing about everything you may need help with for your trip to India, If you need help in planning a trip to India Get in touch with us to to plan your trip of a life time.