Hit the streets: Your street food guide in Jaipur
From crispy fried Gol-gappas that burst in your mouth, to thick sweet lassi to beat the desert heat, Jaipur has the perfect menu for a backpacker on a shoestring budget. Besides, you haven't had an authentic experience of Jaipur until you have tried its wide array of delicious street food. Just hit up any of these roadside eateries and before you know it, you'll have a paunch that any Rajasthani could be proud of!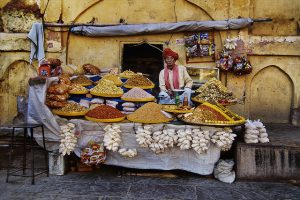 Hit the streets and eat light in Jaipur -Credit: rafael10031
Plan your trip
Gulab Ji Chai Wala
Where: Opposite Ganpati Plaza on MI Road
What to eat: Bun maska samosa washed down with a quick gulp of delicious masala chai. It cannot get better! Make sure you get there before 6 in the evening.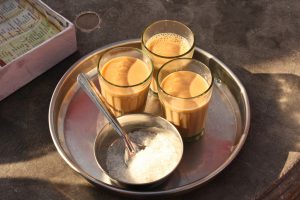 Delicious Masala Chai to wash down your food afterwards – Credit: Parul Arora
Plan your trip
Sethi's
Where: 220, Street No.1, Near Sidhwashar Mandir, Raja Park
What to eat: Squeeze a lemon wedge over a plate full of piping hot spicy chicken tikkas before dunking them in some good old fashioned mint chutney too combat the spice. Sethi's is street food at its most delectable.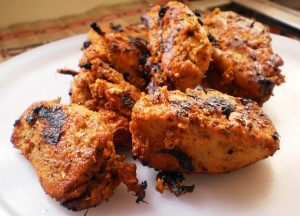 Hot chicken tikka for those lovers of spice – Credit: RasheedFR
Plan your trip
Lassiwala
Where: 315, MI Road
What to eat: So legendary, it defines itself. Lassiwala defines street food at its most traditional, authentic and yum. Rajasthan has a strong fondness for this thick, curd based sweet drink, and goes on to even add a layer of straight-up full-fat cream on top for some extra richness. You can't leave Jaipur without it.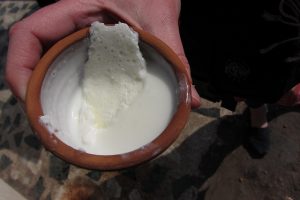 Lassi: a curd based sweet drink similar to milk – Credit: Siena Chrisman
Plan your trip
Chawla's
Where: 349, Fashion Street, Lane No.1, Raja Park
What to eat: Custom made golgappas, tangy-sweet or fiery hot. If it looks too packed, you can head to their competitors Nand's right across the road.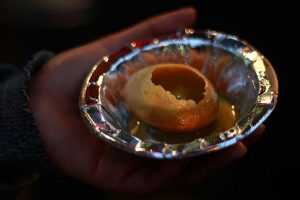 Golgappas are an explosion of flavour in your mouth – Credit: bikkil sthapit
Plan your trip
Sanjay's Omelet Restaurant
Where: Janta Store, Bapu Nagar
What to get: Any of the countless reinventions of this simple egg dish served up by Sanjay Sharma, once a proud competitor in Masterchef India.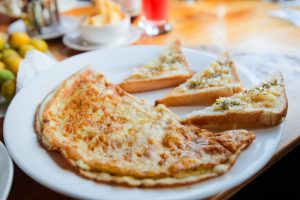 Masterchef contestant, Sanjay Sharma, dishes up some incredible egg dishes – Credit: [ 117 Imagery ]
Plan your trip
Falahaar
Where: A-1, Vasundhara Colony, Opp. Kamal and Co, Tonk Phatak
What to eat: The name literally means 'food for people on fasts', and it's perfect for Jains and vegetarians. You can make a meal of their sabudana khichdi, but don't forget to finish off with their famous Shrikhand.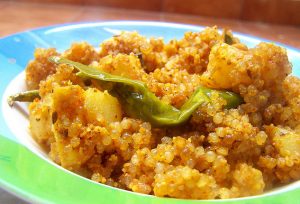 Sabudana Khichdi is perfect for vegetarians and Jains to try – Credit: michsamant
Plan your trip
Saras Parlour
Where: Near Mahaveer Hospital, Malvaiya Nagar
What to eat: Paneer Pakoras and Doodh Jalebis. Each dish perfectly compliments the other, the sweet crunchiness of the jalebi putting out the fire that the spicy pakora started and the cold milk settling it all down.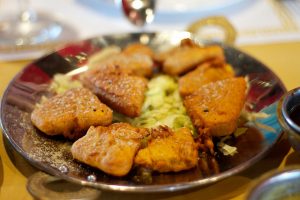 Paneer Pakoras can be omplimented with Doodh Jalebis – Credit:Sean Carter
Plan your trip
Pav Bhaji Stalls
Where: Near Birla Mandir, Link Road, Nehru Bazaar
What to eat: Pav Bhaji, obviously. There's some contention over which stall is the original Pandit Pav Bhaji, but the quality is more or less uniform across stalls.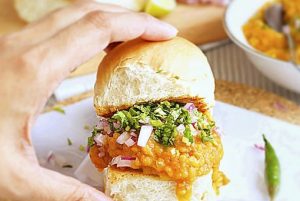 You can't visit India without trying a Pav Bhaji – Credit: Chef Al dente
Plan your trip
Al Bake
Where: MI Road
What to eat: Pretty much anything with chicken in it. This one's a great street food option for late night chicken lovers.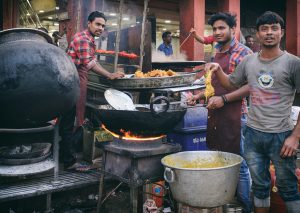 Street vendors in Jaipur – Credit: t linn
Plan your trip
The old man at Raja Park
Where: Raja Park
What to eat: When you talk about street food in Jaipur, you can't not visit Raja Park. Not eat so much as gulp down, a cold fizzy glass of soda lemonade or Shikanji, a Jaipur favourite.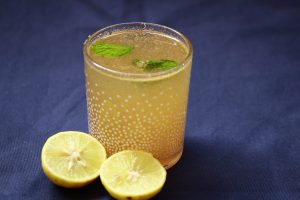 Try a glass of lemon Shikanji – Credit: nandoo naduvath