What to Wear in India – The ultimate guide for travelling in India
Whether it's your first time travelling to India or your first time leaving your hometown to travel within India, what to pack has always been a challenging question. One of the most common doubts is what to wear in India. This subcontinent has various cultural traditions and norms, and it is essential to respect these norms. Besides that, India is a vast, diverse country, with different weather conditions across the region at the same time of the year. Taking culture and weather into account, dressing styles vary across different regions. What you wear in the South, in the month of June. would be entirely different from what you would wear in the Northeast. So, if you're wondering how to dress for travelling in India, look no further.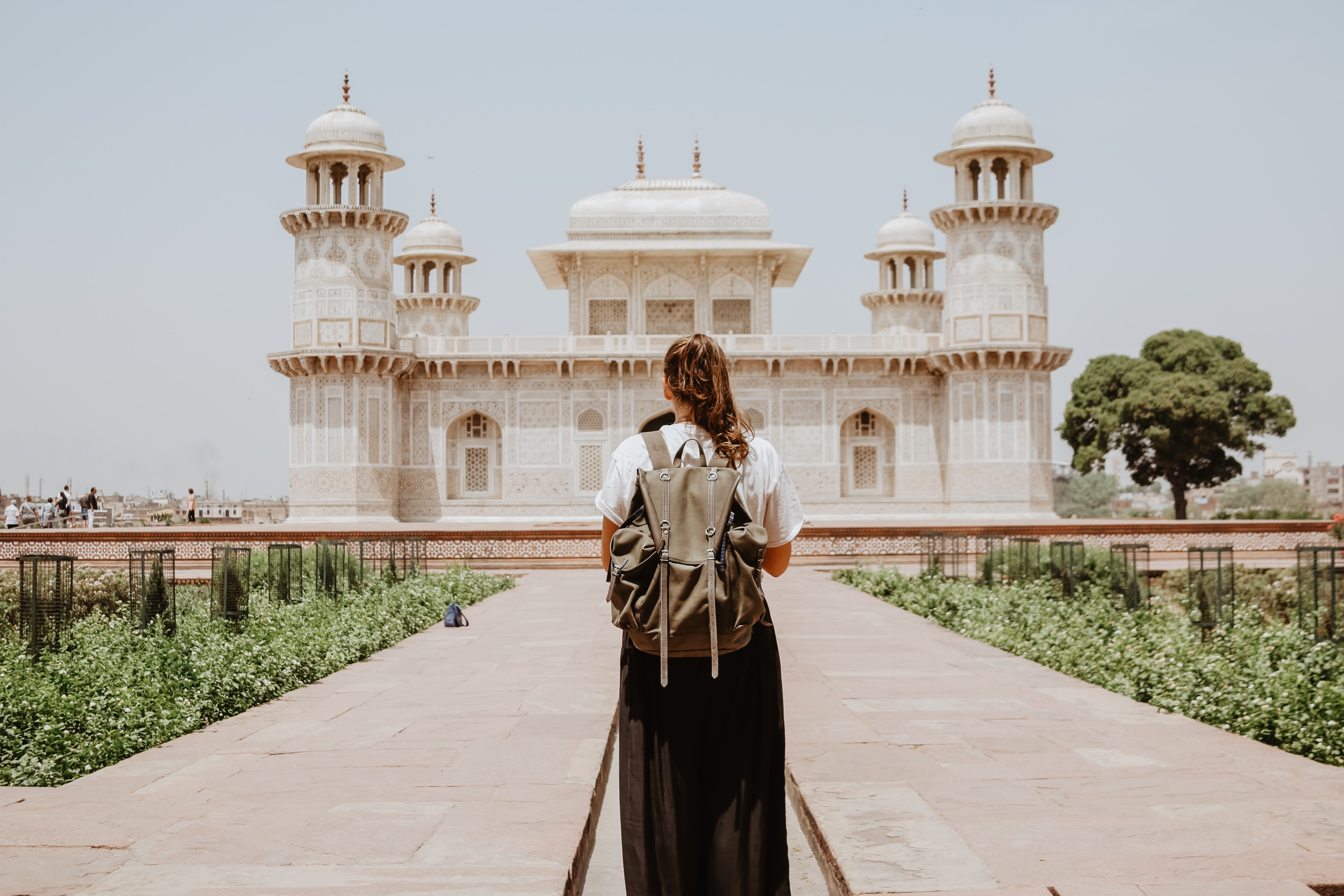 A guide on what to pack for travelling to India. (Image Credits: Unsplash)
WHAT TO WEAR IN INDIA – REGIONAL BREAKDOWN
URBAN INDIA
Every region in India has it's own distinct cultural norms and traditions. Not to mention, terrain and weather conditions. So when you plan your trip, decide which parts of India you wish to visit. Metropolitan cities like Mumbai are certainly a good place to start, where the clothing can include jeans or loose pants and a light cotton shirt. You'll find places like Mumbai, New Delhi or Goa to be less conservative. Being metropolitan cities, the locals are open minded and well versed with international trends. So your usual wardrobe won't attract much attention in these regions.
Must Read: Street shopping in Mumbai – Dress like a local!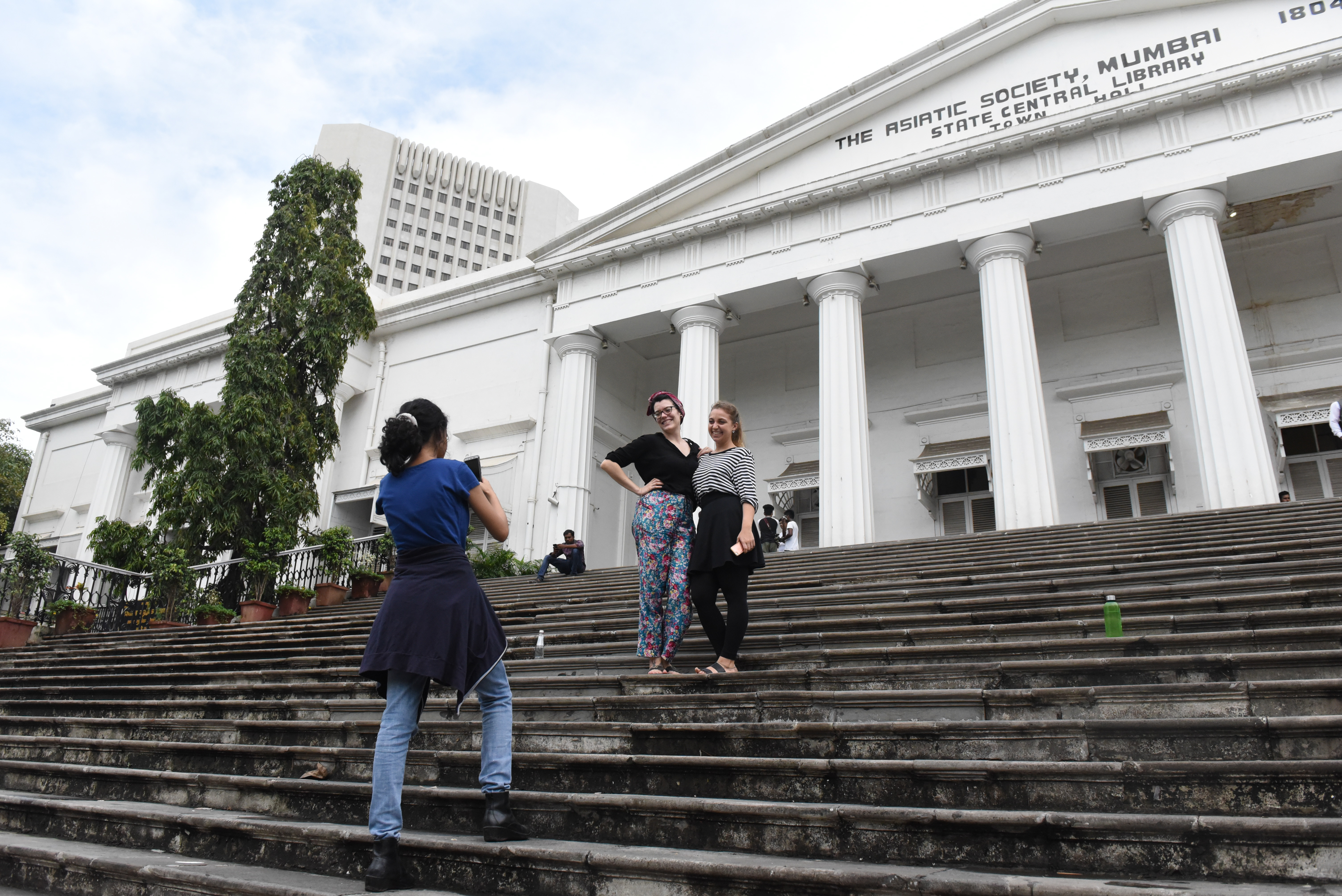 India Someday's Heritage food tour in Mumbai.
TOURIST TOWNS AND TEMPLES
As you travel into the interiors of the country, the attire becomes more traditional and modest. In order to blend in, it would be best to dress in a slightly more conservative manner. Women are expected to abide by several more cultural norms as opposed to men. This would include wearing clothing that is loose, with tops that cover the shoulders and bottoms that are knee length or below. As for men, shorts should be avoided, especially while visiting places of religious significance. One of the most handy tips is to keep a scarf along with you at all times. If you're travelling up North, it'll be cooler and less humid, so make sure you layer up with a thermal, jacket, and a scarf.
One of the most comfortable attires to resort to, for women travelling in India, is light cotton pants paired with a long kurti. No matter which part of the country you are in, this is one outfit that will always be an appropriate choice of clothing. It's comfortable, light and will help you blend in just right, thus avoiding any unwanted attention. At religious sights the dress code is more conservative. Men and women are expected to have their legs and shoulders covered and sometimes even their head, thus the scarf! If you're uncertain as to what to wear in India, travel light and simply purchase a few outfits from local stores once you arrive in the country.
Must Read: Tips for solo female travellers in India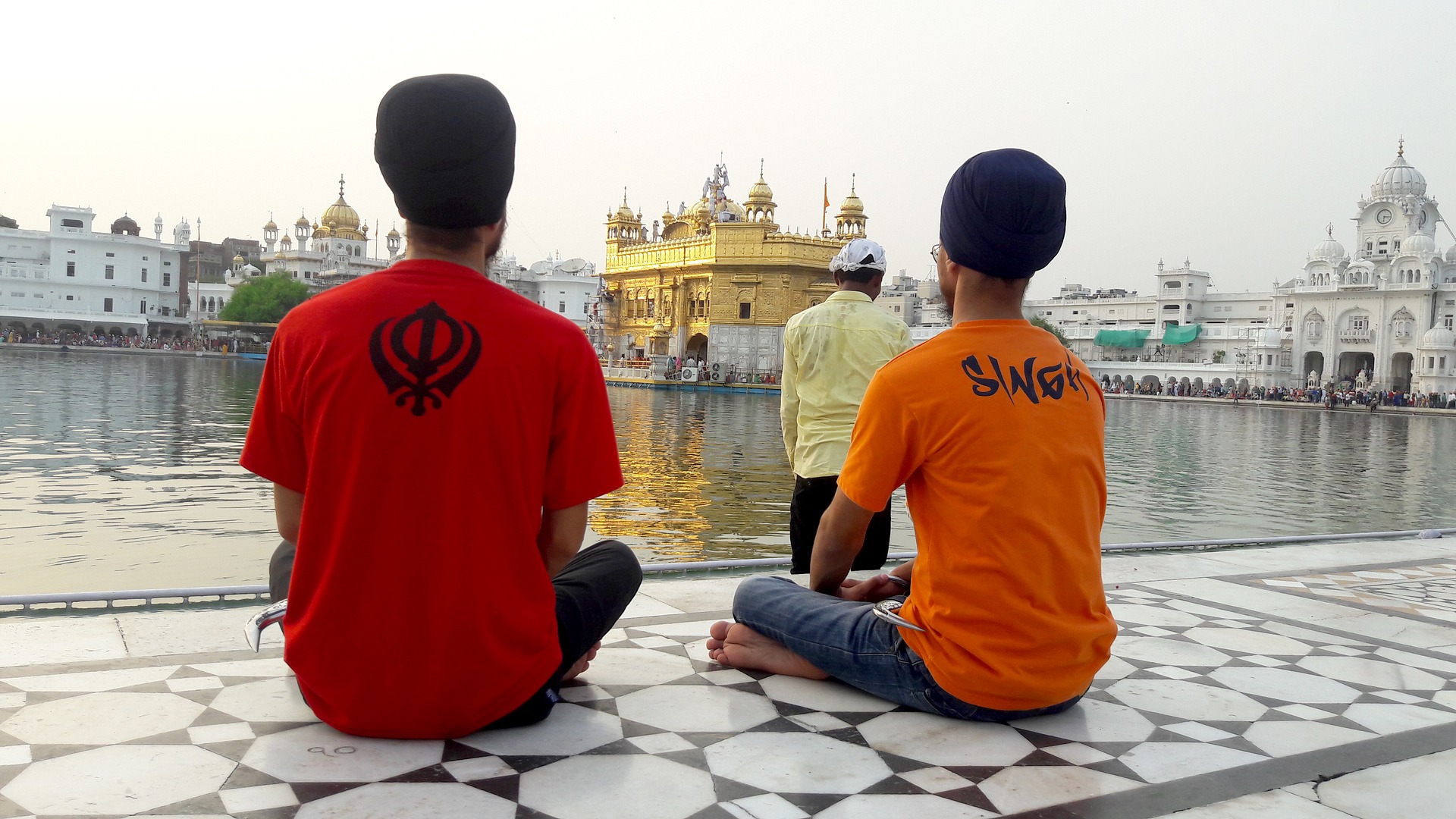 Open house of worship for all people- Photo Credit Sandeep Singh
TRAVEL TIPS on how to dress in india
SEASONAL CLOTHING REQUIREMENTS
The time of the year you decide to visit is paramount while determining what to wear in India. If you are travelling to India during the winter season, be sure to carry a warm jacket. Don't be fooled by the sunny brochures. The temperatures drop considerably in December, especially in the Northern region. Fleece jackets are a good bet. However, if it's summer you're looking at, you want to carry breathable, lightweight shirts, long dresses and loose pants. Cottons are best for summer heat in India. Beach destinations like Goa, Gokarna, Pondicherry, are fairly relaxed when it comes to attire. Here, you can freely walk around in shorts, and wear swimsuits to the beach. One season to watch out for is the monsoon. It'll be wet, soggy and humid for the most part. So you'll need clothes that dry quickly, a pair of sturdy anti-slip shoes, less-maintenance outfits and a raincoat.
PACK FOR THE WEATHER
Being a tropical country, India experiences a mix of rainy, hot and humid, and cold and dry weather. Since it is such a large country, with weather varies depending on the region. Be sure to check the weather conditions while deciding what to wear in India and pack accordingly. Some monsoons can be exceptionally heavier than others and some hilly regions can turn out to be warm. A quick weather forecast around your travel dates will help you decide which clothes and accessories to pack. In any case, pack a hat, dupatta or scarf, walking shoes, a pair of shades, a light jacket and a good moisturiser, wherever you go.
Must Read: Best Time to Visit India
BLENDING IN CULTURALLY
India is a land of all kinds of festivals, whether they're religious, food-related, seasonal, musical and even matrimonial! An Indian wedding is a sight to behold. So it's a good idea to pack for at least one such occasion, should you be invited or inclined to attend! It's important to wear modest clothing at such events out of respect for the locals, i.e. clothes that cover your body from neck to below the knees. A kurta-churidar set (loose collarless long shirt, with ankle-length leggingS) for men and salwar-kurtis for women should do just fine. But if you really want to dive into it, men can try dhotis (long unstitched piece of cloth wrapped around legs) in West Bengal or mundus (the southern equivalent) in Kerala. And women can try the popular saree (which has different styles of its own depending on the state of visit).
If you want to really blend in, buy these at a local shop:
Kolhapuri Chappals (slippers)

Dupatta (Lightweight Indian scarf)

Kurtas/Kurtis

Pajama (loose-fitting pants for daily wear)

Chudis and jhumkas (traditional bangles and drop earrings)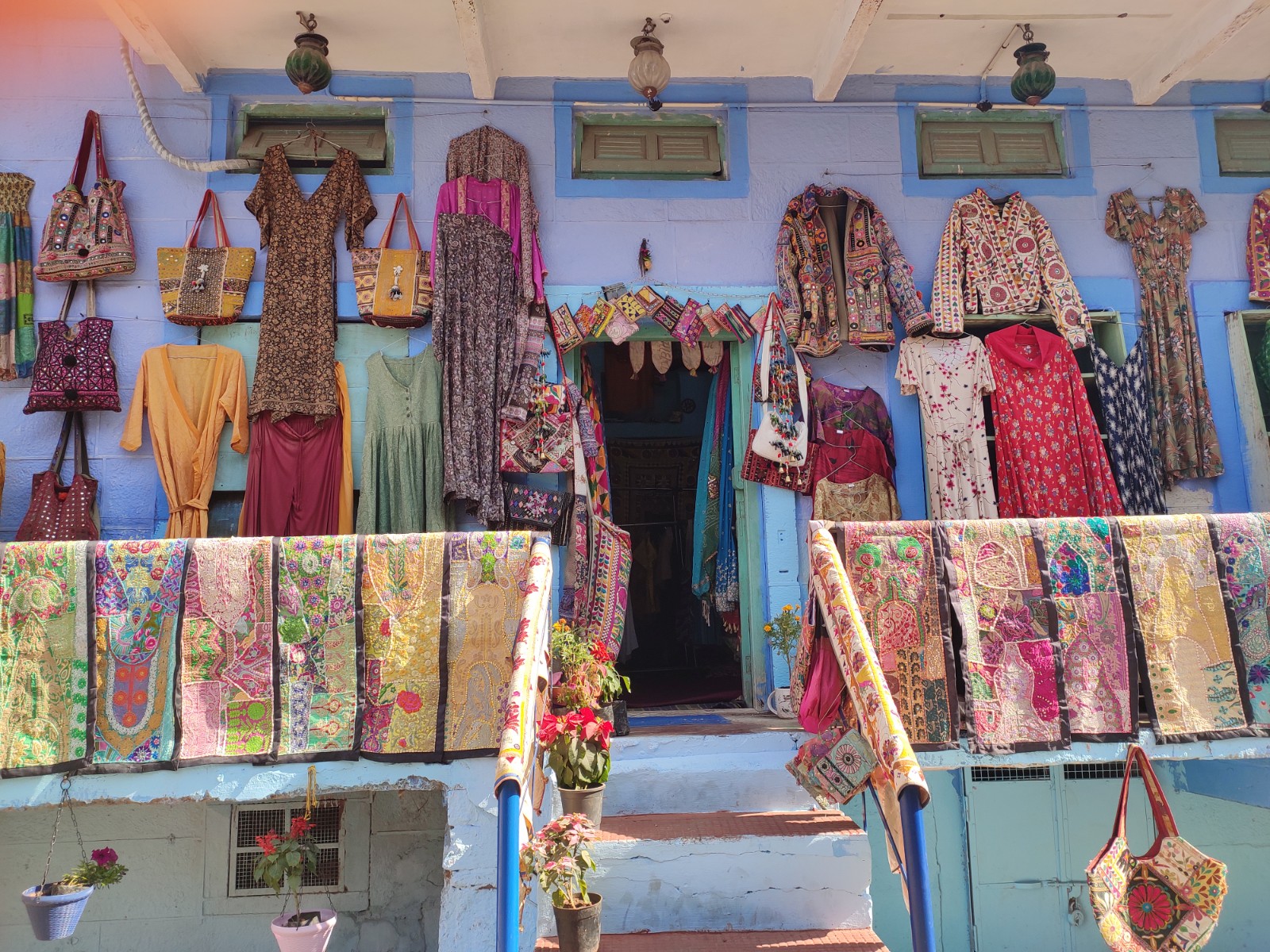 Jodhpur is dotted with street shops selling beautiful traditional Indian wear. From hand stitched clothing to all kinds of accessories, they have it all.
It can take more than one trip to truly absorb and experience the vibrant culture of this subcontinent. At least you'll know how to dress and impress the locals! Don't hesitate to try on different traditional attire, it's not only beautiful but also extremely comfortable. The memories you create here will last a lifetime, so don't forget to carry your camera.
helping you travel your way
Everything you need to know about India is here We have tried writing about everything you may need help with for your trip to India, If you need help in planning a trip to India Get in touch with us to to plan your trip of a life time.