Best Places to Street Shop in Mumbai
In Mumbai and looking to shop? Ditch the snazzy boutiques and comfort of air-conditioned malls and hit the road for some fun street shopping! The best street shopping places in Mumbai have a variety of clothes, shoes, bags, jewellery to choose from and all at affordable prices.
One golden rule though: you have to haggle. Haggling is an art and if you're up for it, then you're all set for an awesome shopping spree.
Here are some of the best Mumbai markets for shopping that are a must-see on our list!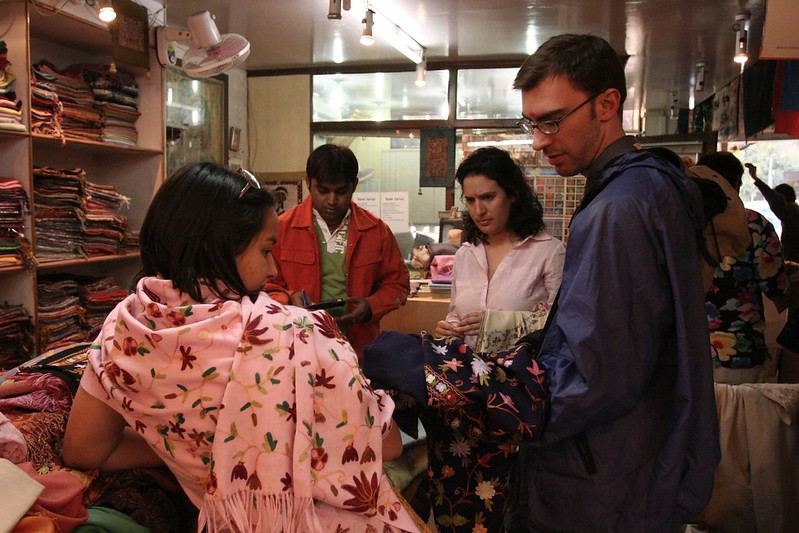 When shopping in India don't forget to bargain
Colaba causeway
In the same area as the Gateway of India and a definite stop for all tourists. One of the cheap shopping places in Mumbai for jewellery. Chunky jewellery, neckpieces, danglers, bangles, bracelets, they've got it all. They also sell some lovely scarves here and antique wares like clocks, lamps, bells etc. Walk around here just to get a feel of the city, as this is in the heart of the backpacker district in Mumbai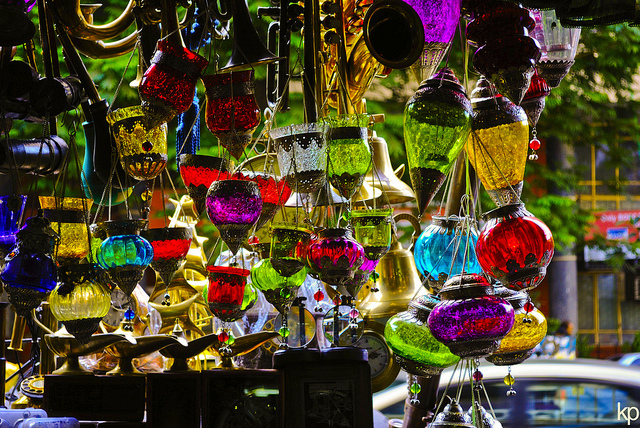 It is amazing what nick nacks and antiques you can find on the market stalls (Photo Credit – Karen Patil)
Fashion street
This shopping lane is near Churchgate railway station. Mainly for clothes and a few shoe stalls, it's one of the few places that also caters to men. Don't expect their clothes to last you a lifetime but at the prices they offer, you can change your wardrobe every three months. It is a shopaholic paradise with over 100 stalls that feels like it goes on for miles.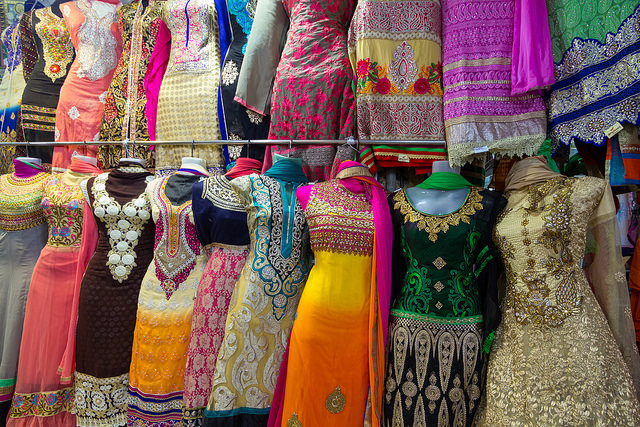 An array of colourful garments to buy (Photo Credit – Adam Cohn)
Hill road
A hip shopping locale in the 'Queen of the Mumbai Suburbs', Bandra is our pick when shopping in Mumbai for clothes. Frequently visited by college girls looking for trendy stuff. Most people love this place particularly for shoes! Boots, Wedges, Kitten heels, Stilettos, the whole shebang! A good place to get western clothes, gowns or evening dresses stitched. Bandra is slightly north of Colaba but just hop on a train and you'll be there within no time.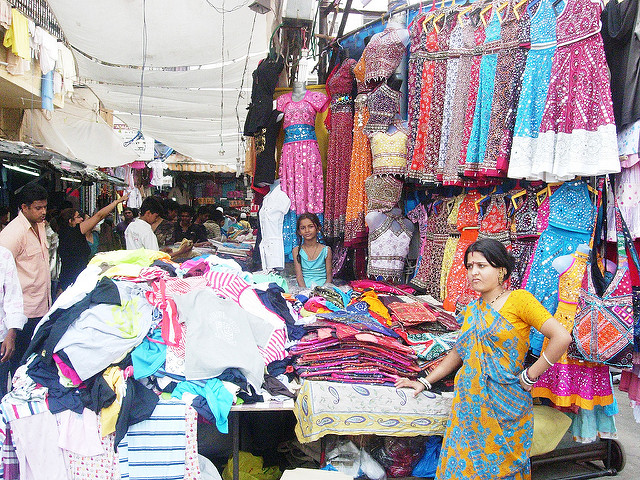 Bandra is hippy central of Mumbai so you can find a lot of chic items to buy (Photo Credit – Brian Pinheiro)
Linking road
This is on the other side of Bandra. I guess of the places suggested, this is the longest shopping lane and it has lots to offer too. You'll find a string of shoe stalls here but mostly daily wear. There are also quite a few boutiques here, some by budding designers and some export rejects. It is easy to get here from Bandra station, only about a 15 minute walk or a quick rickshaw ride away.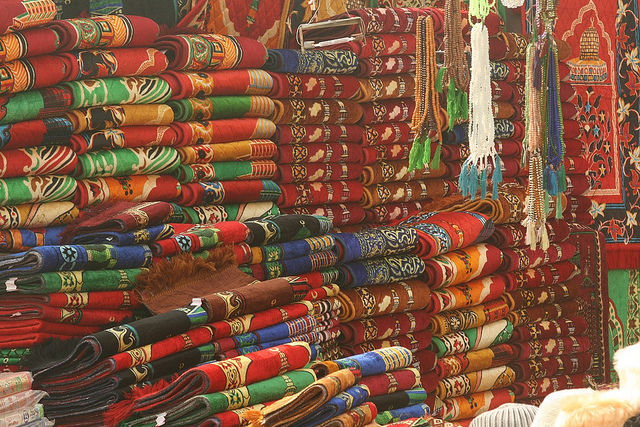 You can't go wrong with such a wide variety at such bargain prices (Photo Credit – Gil Shindler)
Chor bazaar
Literally meaning 'Thieves Market', it's one of the largest flea markets in India. You can find almost anything here and it isn't limited to just clothes and accessories! The place is massive and has everything from brassware and ceramic to vintage collections. You can even get imported stuff at dirt cheap prices. Brands – think Puma, Nike, Hummel. A paradise for brand-conscious guys that is also light on the pocket!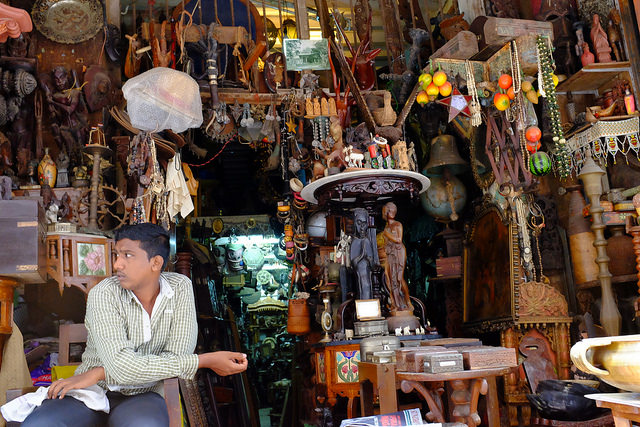 You can find many vintage treasures at Chor Bazaar – furniture, clothes, accessories, and more (Photo Credit – Ganesh Subramanian)
helping you travel your way
Everything you need to know about India is here We have tried writing about everything you may need help with for your trip to India, If you need help in planning a trip to India Get in touch with us to to plan your trip of a life time.