Travel to Leh and Ladakh
Are you planning to travel to Leh and Ladakh? Then the best time to visit is from June to mid-September. Yes, it's a small window to travel to Leh and Ladakh but the tough terrain and harsh weather make it difficult to visit all year round.
The region is straight out of a fairy tale. A place of purple mountains where there's something new to view with every turn the road takes. The landscape is dotted with white Chortens (small stupas built by locals) blue azure lakes, deserts flanked by rugged mountains. Add to this smiling and friendly locals and you are in for an overwhelming experience.
Read on for more information if you are travelling to Leh Ladakh. You can also take a look at this travel route, curated especially for our client, if you're looking at planning a trip to Ladakh.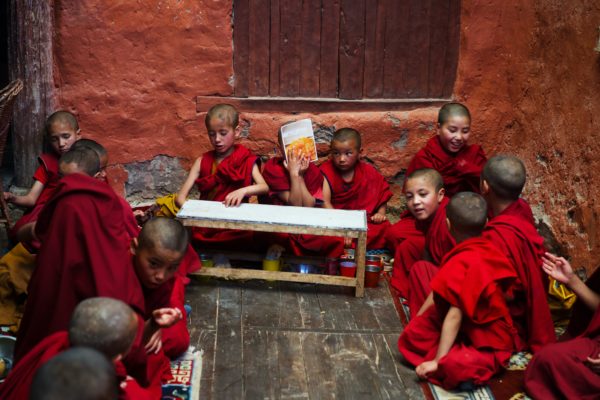 Buddhist monks gathered for a group session (Photo Credit – Joseph Gatto)
GETTING THERE
You can fly to Leh from any major Indian city. Most flights would be one-stop via New Delhi, though there are direct flights from Mumbai. Getting to Leh via train is not possible, the closest rail lines are Delhi, Chandigarh, and Jammu.
The best way to get to Leh is by road as this allows you some time to acclimatize to the high altitude. You can drive via Srinagar or Manali. The Srinagar route is slightly easier and has better roads than the one from Manali.
Lots of people do take a motorbike from Manali and then ride to Leh via Manali. Do remember that it's a long journey, and you're looking at a night or two nights halt.
If you're taking the Manali-Leh highway your last night stop will most likely be Keylong (Lahaul Valley) and the road through Kashmir will afford you a halt at Kargil.
The Manali-Leh highway gets especially picturesque around Baralacha Pass with its snow-covered peaks and Sarchu (where Ladakh starts). Those on the road through Kashmir – just hold onto your breath!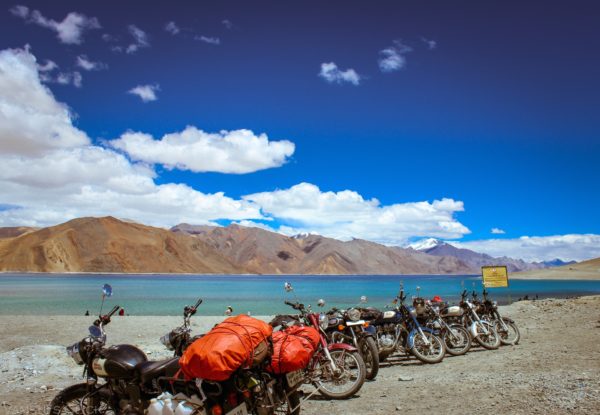 Bikes parked around Pangong Tso lake (Photo Credit – Vamshi Vangapally)
BEST PLACES TO VISIT in LADAKH
Changpa is the street where most tourists like to stay. Across from Otsal Guest – its oldest hotel, a paved path along the river will take you to a little pond. Upper Changspa and Lower Changspa have slightly more expensive guest houses to stay at and a much more tranquil environment.
You can easily spend a few days exploring in and around Leh but since this is going to be your base town, taking it in parts every time you get back from one of the longer trips works well. It gives you a chance to get some rest between trips without feeling like you've come to a standstill.
Alchi Monastery (Leh's oldest) and Tsemu Monastery are two of the best Gompas around, Leh Palace and Shanti Stupa are short walks away. There is a Rock Museum as well. A film for tourists is screened in the main market at 18:00 hrs daily, catch it to get the low down.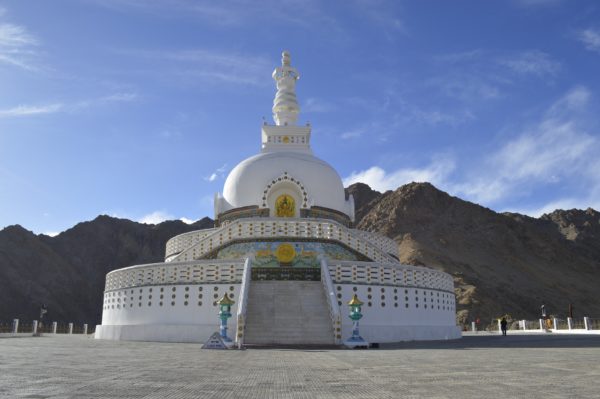 Peace and calm at Shanti Stupa (Photo Credit – Jitin Narang)
Tsokar and Tso Moriri
If you get on the road back to Manali, there's a detour at Upshi to Tso Moriri (Tso means lake). Tso Moriri is lesser-known lake in Ladakh as compared to Pangong Tso but extremely beautiful and much less commercial.
On your way to Tso Moriri, you'll pass the third highest pass in Ladakh – Thanglang La and reach a lake with no habitation around it. You'll think you're at Tso Moriri (almost everyone does) but this one is Tsokar, a pretty preview.
Near Tso Moriri, 3-4 kms into the mountains via a road that you can only take a bike on or walk-up, there is Korzok where tribal nomads roam from one green patch to another with their Pashmina goats and Yaks. Visit once you're settled in at Tso Moriri. They'll give you a warm welcome and share some of their Yak cheese.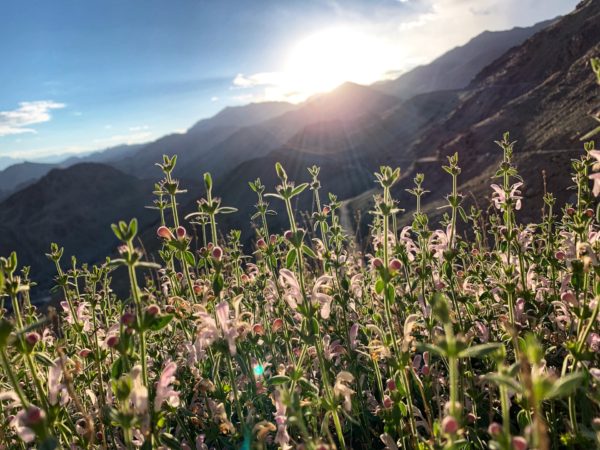 Breathtaking views of Ladakh (Photo Credit – Vishal Bhilare)
PANGONG TSO in Ladakh
The movies have made this lake famous (especially 3 Idiots, the recent Aamir Khan blockbuster) and very touristy. It's definitely worth a visit.
Humongous with a part of its expanse in India and the rest in China, this lake is at a greater height than Tso Moriri. The road to Pangong will take you across Ladakh's second-highest pass.
One of the homestays at Spangmik close by houses four entire generations the oldest of whom are an 80-odd-year-old brother-sister pair. These people have only been to Leh a couple of times in their lives. They go up into the mountains on foot during summer to gather wood and other supplies which they store in a hole in the ground for the winter when the pass closes and nothing can be reached around Pangong. They have a solar water heater installed, for days when the sun shines.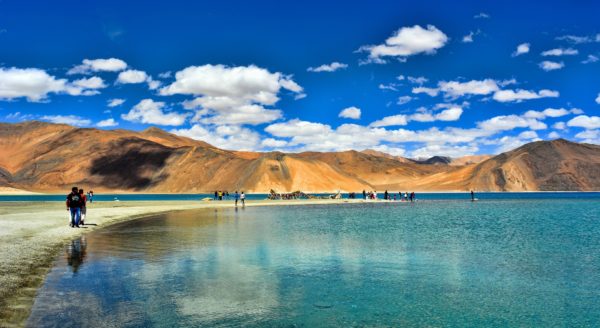 Tourist at the Tso Pangong (Photo Credit – Gautham Navada)
Nubra Valley
To the north of Leh, it is along a road that leads to Pakistan. You cross Khardung La – the world's highest motorable pass to get here (Marsimik La is 100 ft. higher but not motorable).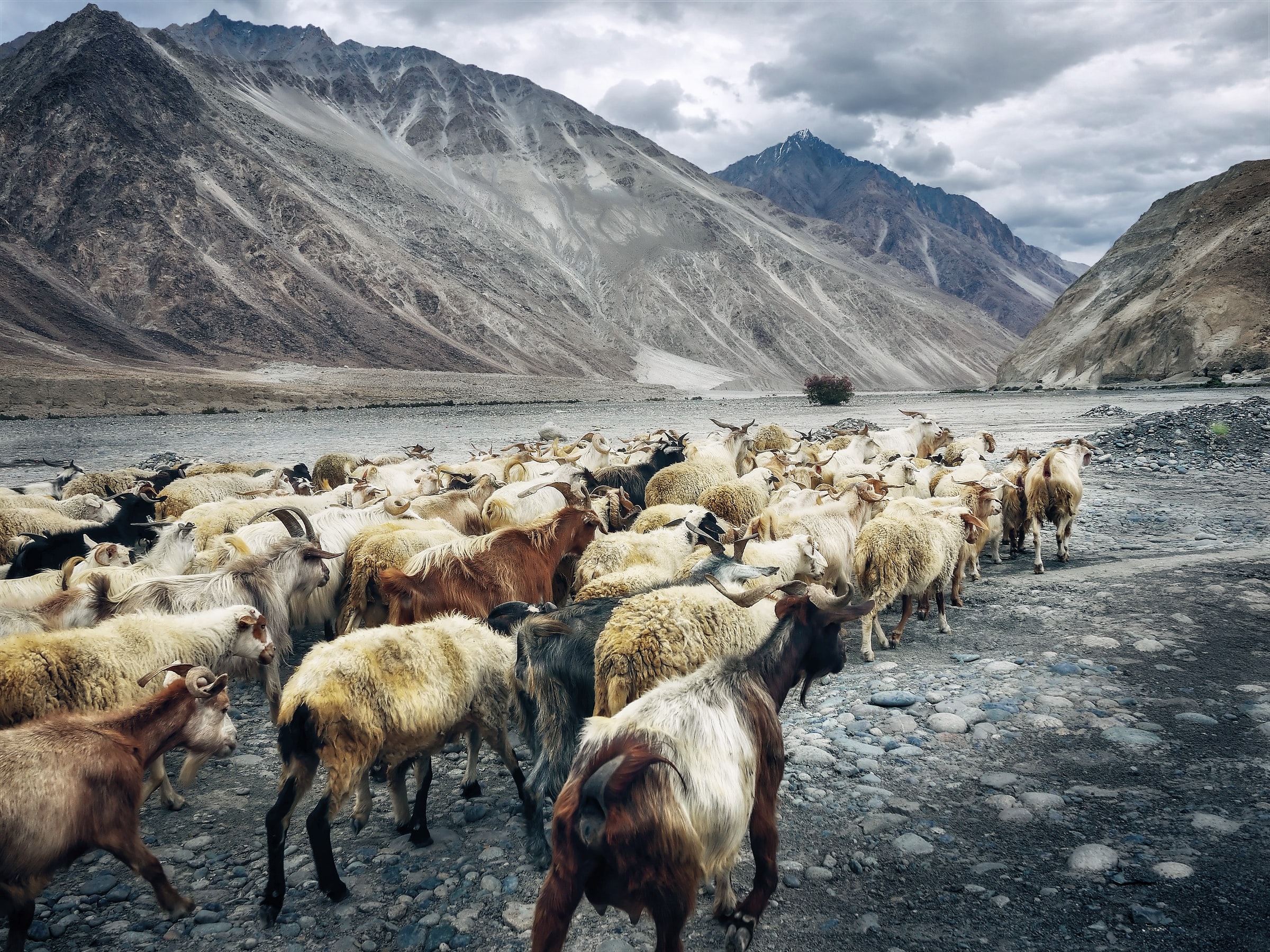 The Blue sheep of Ladakh at the Nubra Valley (Photo Credit – Simon Berger)
Turtuk – the closest you can get to Pakistan
Turtuk is open to only Indian tourists. One that has seen the blood of war before, it is a village where the Balti people live. This community is the quintessence of Kashmiri beauty with their sculpted features, blushing fair skin, and mesmerizing eyes.
They speak a dialect of Urdu – you hear greetings of 'salaam walekum' as opposed to the usual Ladakhi 'Jhuley!'.The streets are lush and abound with apricot trees – you can pluck and gobble them up all day, bathe in the river and chat with the lovely locals. Turtuk's culture betrays no traces of the bloodshed it has borne.
The farms (with homestays) are nestled between mountains on a plateau which gets covered in ice each winter. Slightly uphill is a section of the village called the 'Natural Fridge'.
The locals have built stone cubicles here in which they store supplies. Come winter, the cubicles freeze in ice and preserve the supplies naturally! There is a waterfall about 4 kms up the river and the Gompa is a short walk. You'll also find mosques around Turtuk.
Two major pitstops on the way to Turtuk are Diskit – a fairly large settlement with a very old monastery nearby and Hunder which is known for its sand dunes. One special pitstop is Veerta Dosa Stall near Hunder – authentic South Indian grub in the far north, courtesy, the Indian army!
A detour from Diskit takes you to Panamik where there is a hot water spring. The people of Nubra are the nicest people you will ever meet.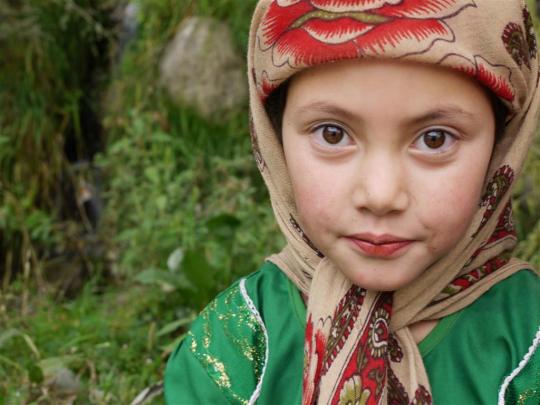 The Baltistan Village of Turtuk, Leh Ladakh (Photo Credit)
The Magnetic Hills – a highway to heaven
If you leave your car on neutral here, it appears as though it's being pulled upwards. There are multiple theories around this anti-gravity phenomenon. Some are backed by science others are based on age old myths and superstitions. The locals here believe that it is the road that leads to heaven. A path that directly pulled tose who deserved to make their way to heven.
According to another theory, it is believed that there is a strong magnetic pull in this region which pulls vehicles, in it's range, upwards. Several travellers have experienced this phenomenon and are witness to it. However, the most widely accepted theory is that it is an optical illusion, much like the Ames illusion room experiment where a mans height appears different in different parts of the room. A similar anti-gravity illusion appears along the horizon at Magnetic Hills.
Location: About 30 kms from Leh, Magnetic Hills is on the Leh-Kargil-Baltic National Highway with the Sindhu River flowing by and a spectacular view of the surrounding landscape.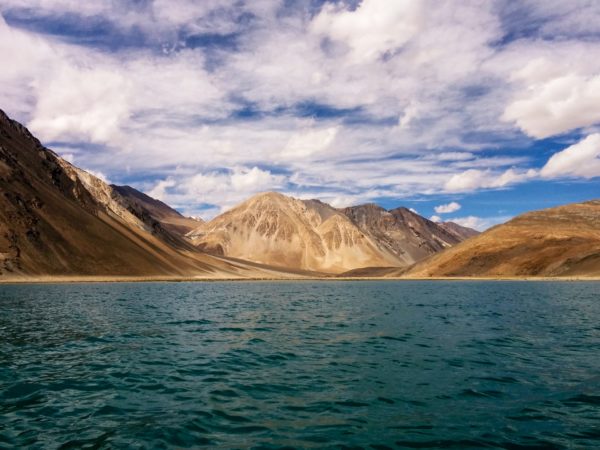 The serene lake in Ladakh (Photo Credit – Omendra Singh)
OTHER OFFBEAT Things To Do IN LADAKH
The week-long rafting trek in Zanskar River (in Zanskar Valley) is an unforgettable experience for those who have the grit and are fit. The Raid De Himalaya is an epic rally for motorists that goes through Leh-Ladakh every year.
The Asian Astronomical Observatory near Hanle is a must-visit as is Lamayuru between Leh and Kargil which is hailed by many as the oldest monastery in the region as opposed to Alchi. It is also where you start on the road to Prikiti La, the pass which forms the gateway into Zanskar Valley.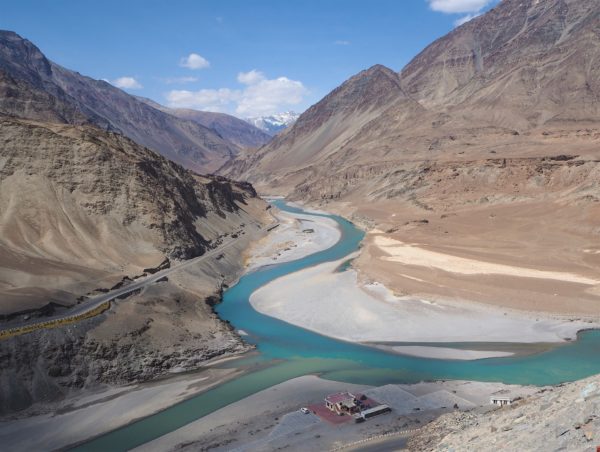 The scenic Zanskar River (Photo Credit – Narumi31)
You can always count on us to help you plan your Ladakh Holiday!
helping you travel your way
Everything you need to know about India is here We have tried writing about everything you may need help with for your trip to India, If you need help in planning a trip to India Get in touch with us to to plan your trip of a life time.