Things to do in Bikaner
"Oh Bikaner, why have you been hiding all this time? Did you get overshadowed by too many famous siblings?" – Sonal and Sandro
In the city of Bikaner, you will get to experience all the classic Rajasthan must do's but with lesser tourists. From the intriguing forts, temples, to jaw-dropping places and yummylicious North Indian Food, you will get to experience it all.
Bikaner is popularly known for the sand dunes and the famous rat temple but has much more to offer and will surprise you at every chance it gets.
Here is a list of things to do in Bikaner to make sure you don't miss anything in this beautiful city.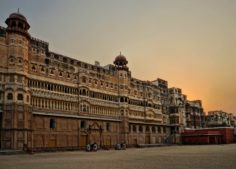 The Mighty Junagarh Fort in Bikaner
Junagarh Fort
While one may assume this is the most common site to visit and would be just like every other sibling fort in Rajasthan, you might want to change your mind. This fort was built by Raja Rai Singh in the late 15th century, however, the interesting aspect of this fort that will capture your attention is the architecture and intriguing stories of the different rooms!
One such story being the 'Badal Mahal' which is the blue room in the fort, built for the royal children which depicted rain, as Bikaner received very little rainfall. Aside from these interesting stories, the fresco paintings on the wall, its windows made of beautifully designed ceramic tiles from all over Europe and Asia. It goes without saying that the fort is an architectural delight and is a must-visit on your trip.
VISITING HOURS: 10:00 to 17:00 hours
ESTIMATED TIME: 1-2 hours
COST: INR 300 per person for foreign tourists, INR 50 per person for Indian tourists
Here are a few forts across India which are not only jaw-dropping but also great to explore with kids.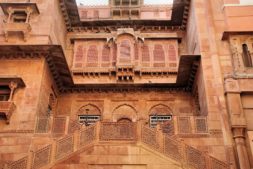 Walls Of Junagarh Fort
Karni Mata Temple
Just when you think you've experienced it all in India, you have the Karni Mata Rat Temple to bring your culture shock meter to soar up high. This Temple was built to commemorate the Karni Mata Goddess, who was a part of the Charin clan, it is believed that once she died she got reincarnated as a rat.
The followers of this clan believed that they too would be reincarnated as a rat. Not only do pilgrims worship the rats here but also believe that they will be cured of their ailments.
It is considered auspicious if you spot the white rat of the temple, however, there are as many as 20,000 rats here and to add on you have to enter the temple barefoot! So all we can say is 'All The Best'.
VISITING HOURS: 24 hours
ESTIMATED TIME: 30 mins
COST: Free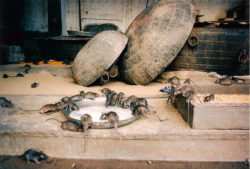 Karni Mata Rat Temple In Bikaner (Photo Credit- Enric Bach)
Devi Kund
About 8 kilometers away from the main town of Bikaner is the Devi Kund Sagar which is a crematorium. Although it does not sound like the best idea, the architecture here makes it worth the visit.
There are several Chattris (cenotaphs), each dedicated to one of the important rulers of the dynasty. The cenotaph of Maharaja Suraj Sign is the most exquisite of them all. If you have time in hand making a stop here will be worth it.
VISITING HOURS: 10:00 to 17:00 hours
ESTIMATED TIME: 30 mins
COST: INR 30 per person for foreign tourists, INR 30 per person for Indian tourists
Haveli Rampuria
Rampuria is a cluster of Havelis (aristocratic homes), in the old town of Bikaner and this city takes pride in this gem. The minute you step on these streets, you will know why it is so talked about. Built in red sandstone, you will notice that every inch of these Havelis are adorned with skillful artistic work, from the latticed windows to the jharokhas (casements).
There is a blend of Victorian, Rajput, and Mughal style of architecture. These clusters of Havelis are unlike anything you would have seen in India. Grab your camera, wake up early, and start your day exploring these lanes.
The snapshots you will get here will make it seem like you've been transported back in time, into an old British town, because of its strong Victorian architectural influence.
VISITING HOURS: 24 hours
ESTIMATED TIME: 1 hour
Cost: Free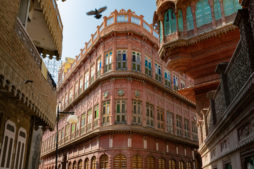 Day Time Views Of Haveli Rampuira (Photo Credit – Alessio Spinaci)
If you truly enjoy marveling at such beautiful structures, Rajasthan is filled with them. Here are a few cities across Rajasthan which will definitely perk your interest.
The Jain Temple Bhandasar
This Jain marble temple is one of the oldest buildings (15th century) in Bikaner and a place where you find some peace and quiet time. The details and intricacy of the mirror work on the walls of this temple is fascinating and hypnotic. They also have fresco paintings depicting the life of the Jain Tirtaknar (teacher).
It is said the foundation of this temple is built on ghee (butter) and coconut. If you have time, make a stop here, seek blessings, and marvel at this beautiful structure, as it is said to be one of the most beautiful Hindu temples.
VISITING HOURS: 24 hours
ESTIMATED TIME: 3-4 hours
COST: Free
The Camel Research Center
If you are fond of animals and find camels as an interesting species, make sure to stop by the Came Research Center in Bikaner, which is about 8kms away from the main city. It's the only breeding farm in India with about 230 camels. You will not be able to resist capturing the baby camels, as it's a sight you don't see often. Photography/videography is allowed on the premises, you can even enjoy a camel ride.
Make sure to visit this place anytime between 15:00 to 16:00 hours, as at this time most of the camels return back to the farm. Another unique part of this experience would be visiting the camel milk parlour, where you can indulge in various camel milk products like ice-creams or any cold beverages.
VISITING HOURS: 14:00 to 18:00 hours
ESTIMATED TIME: 1 hour
COST: INR 100 per person for foreign tourists, INR 30 per person for Indian tourists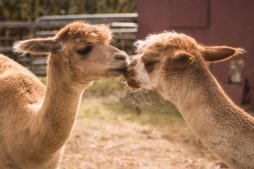 Baby Camels In The Farm at Bikaner.
ACTIVITIES TO DO BIKANER
Camel Festival
While most of us have heard of the Pushkar camel fair, Bikaner too is making sure they are not left behind in organizing this unique festival. If you are visiting Bikaner in early January, luck is on your side, although the festival dates vary every year, it usually takes place in the second week of January.
During this festival you get to see all the camels dressed up in colorful ornaments,parading alongside the backdrop of the Junagarh fort, there is also a camel pageant which is the biggest highlight of the festival. The folk dance and music, the fireworks in the evening, the camel talent show contests and the delicious Bikaneri food items sold there, makes this the most happening event of Bikaner.
VISITING MONTH: January
ESTIMATED TIME: Half A Day
COST: INR 600 per person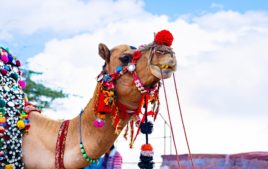 Ornamented Camel At The Bikaner Camel Fair
Another interesting city which hosts a similar event is the city of Pushkar. This blog has all the details you need to get an insight of what goes down at this event.
VILLAGE SAFARI
About an hour away from the main city of Bikaner is the Katariasar Village. You will definitely not find a lot of tourists here as it's not so talked about. You will get a chance to interact with the locals who love to chat with you and give you an insight into their life, you get to observe their daily activity.
Herds of desert foxes, rabbits and peacocks stroll by, make sure to watch out for them. Walking along the sand dunes and enjoying the sunsets is a very relaxing experience. You can book this tour directly with your hotel/homestay.
ESTIMATED TIME: Half A Day OR Overnight Safari,
COST: INR 2,000 – INR 5,500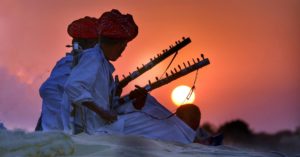 An Evening At The Sand Dunes In Bikaner
After visiting this offbeat destination, you will leave Bikaner wanting to explore more of India. So make sure you get in touch with our travel experts and they will help you club this destination with the rest of your travels, along with more inside tips to ensure a smooth trip.
helping you travel your way
Everything you need to know about India is here We have tried writing about everything you may need help with for your trip to India, If you need help in planning a trip to India Get in touch with us to to plan your trip of a life time.