Practical guide on Hotel Experience in Jaipur, Rajasthan
Jaipur is the largest city and the capital of Rajasthan offering a plethora of places to stay. Options range from budget backpacker hotels to opulent palaces and havelis scattered around the city. But what is the Hotel Experience in Jaipur like?
Jaipur has some of the nicest homestays and boutique properties in India. So when visiting Jaipur enjoy the hotel as much as enjoying the chaos of the pink city.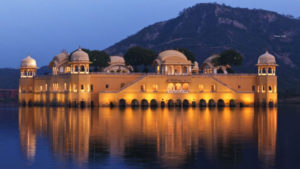 Jal Mahal in Jaipur, the pink city
In residential areas
Devi Niketan is a lovely, centrally located homestay in Jaipur. You will realize that the place is run by someone with a military background owing to how spic and span it is, with everything in order. It is a lovely mansion with fourteen rooms and a good spot to relax in the craziness of the city. You can especially relax and kick back in the homes huge courtyard.
In Season INR 3500 onwards (USD 70+ / Euros 50+), Trip Advisor Reviews
Devi Niketan Heritage Hotel – Credit: Devi Niketan
This is a lovely property in a northern residential part of Jaipur but away from the city centre. Art deco and frescoes accentuate the beauty of this property. The swimming pool is a good place to dive into after a long day of sightseeing.
In Season INR 4500 onwards (USD 90+ / Euros 65+), Trip Advisor Reviews
Shahpura hotels have a few choices to stay at around India, including this one in Jaipur
Near the city centre
Bright painted walls, well manicured lawns, and nice cosy rooms. Diggi palace is truly a royal experience. The charming terrace with bougainvillaea draped around it does not let you feel that you are only a short drive away from the city centre. With a swimming pool and a nice restaurant, this property is good value for money. A real quality hotel experience in Jaipur.
In Season INR 5000 onwards (USD 100+ / Euros 72+), Trip Advisor Reviews
Diggi Palace – Credit: Booking.com
Hotel HR palace is another centrally located hotel with very comfortable rooms. And what this hotel lacks in terms of heritage charm it makes up in service and hospitality. This property has been redeveloped into a hotel and it offers all the basic modern amenities, The best part of this hotel is its proximity to the city centre.
In Season INR 1500 onwards (USD 30+ / Euros 22+), Trip Advisor Reviews
An option if you're looking for something with a modern touch – Credit: Booking.com
Something different
This little gem is tucked away within the city walls but allows you not to be touched by the hustle bustle of the city. The pool area is beautiful and so is the dining room with its incredible paintings. The courtyard and lounge area around it is a great place to sit read or book or browse the internet and finish up on some work during your vacation. An added advantage is that this lovely heritage property is almost bang in the middle of the market and the pink city walls. The same brand also has two other properties called Samode Bagh and Samode Palace in Jaipur.
In Season INR 10000 onwards (USD 100+ / Euros 72+), Trip Advisor Reviews
Samode Haveli is a gem tucked away within the city walls Credit: Samode Haveli
Around 30 min from Jaipur and closer to the Amer Fort is this lovely hotel. They have private villas which have private pools and houses 6-8 people. It also has lovely rooms for couples and is a very romantic holiday resort. Located in the Aravalli hills this property is definitely unique and is worth visiting if your budget permits.
INR onwards 12500 (USD 240+/ Euros 180+), Trip Advisor Reviews
Located in the Aravalli hills – Credit: Booking.com
Epitome of Luxury
Run and managed by the Taj and Oberoi respectively these hotels can be described in one world only – "lavish". Both are a pinnacle of luxury and more than you would expect from them. At the Rambagh, you get the king's palace converted into an incredible heritage property. At Rajvilas you'll find a luxurious tented and roomed accommodation in a palatial 35 acre property
In Season INR 40,000 onwards (USD 800+ / Euros 560+)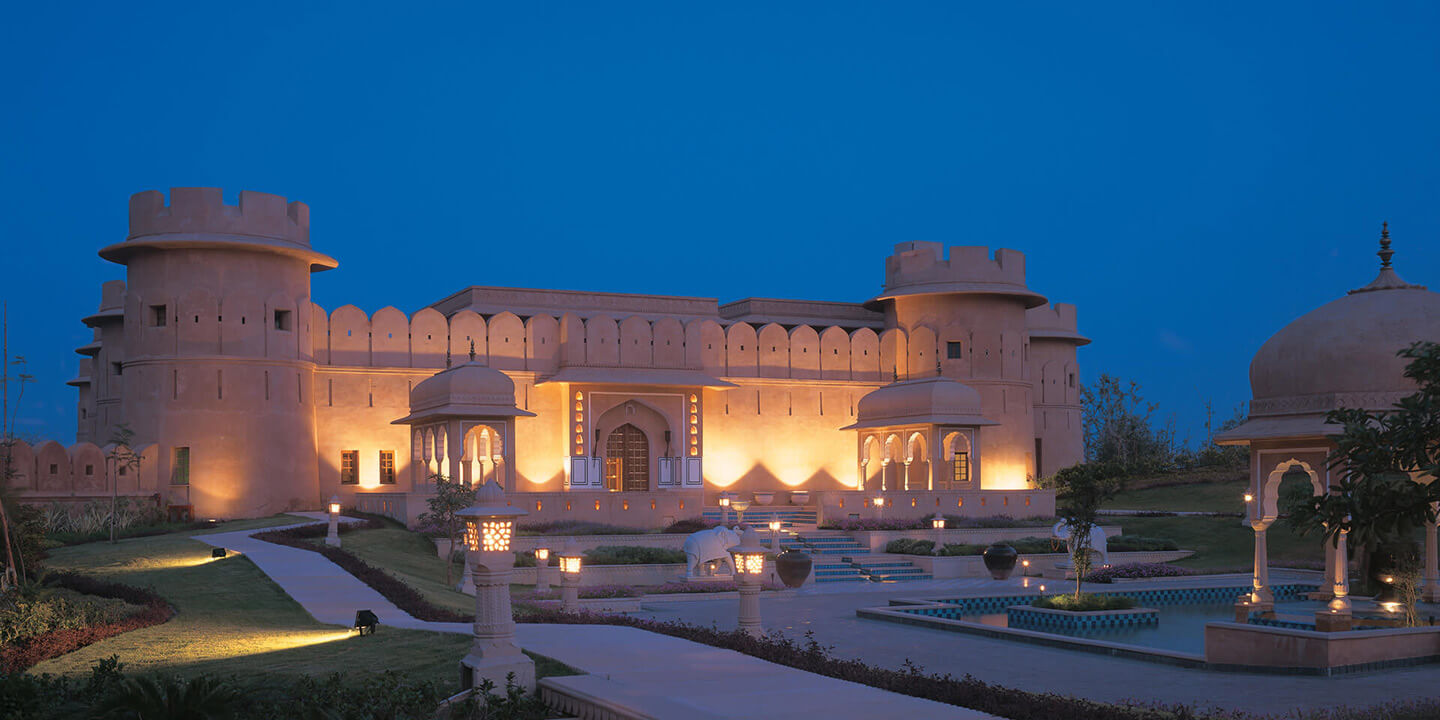 Raj Vilas offers the pinnacle of luxury – Credit: Rajvilas
helping you travel your way
Everything you need to know about India is here We have tried writing about everything you may need help with for your trip to India, If you need help in planning a trip to India Get in touch with us to to plan your trip of a life time.