Ten Adventure Activities in India
Considering looking into adventure sports in India? In a land of culture and creations, travel and tradition – have you done enough to feel your pulse racing? Join a trek, scuba dive off the coast, ski in the mountains, or take part in various water sports. Whatever of the adventure activities you fancy, India has it all!
Here's rounding up in a beat, 10 adventure activities in India that we at India Someday recommend.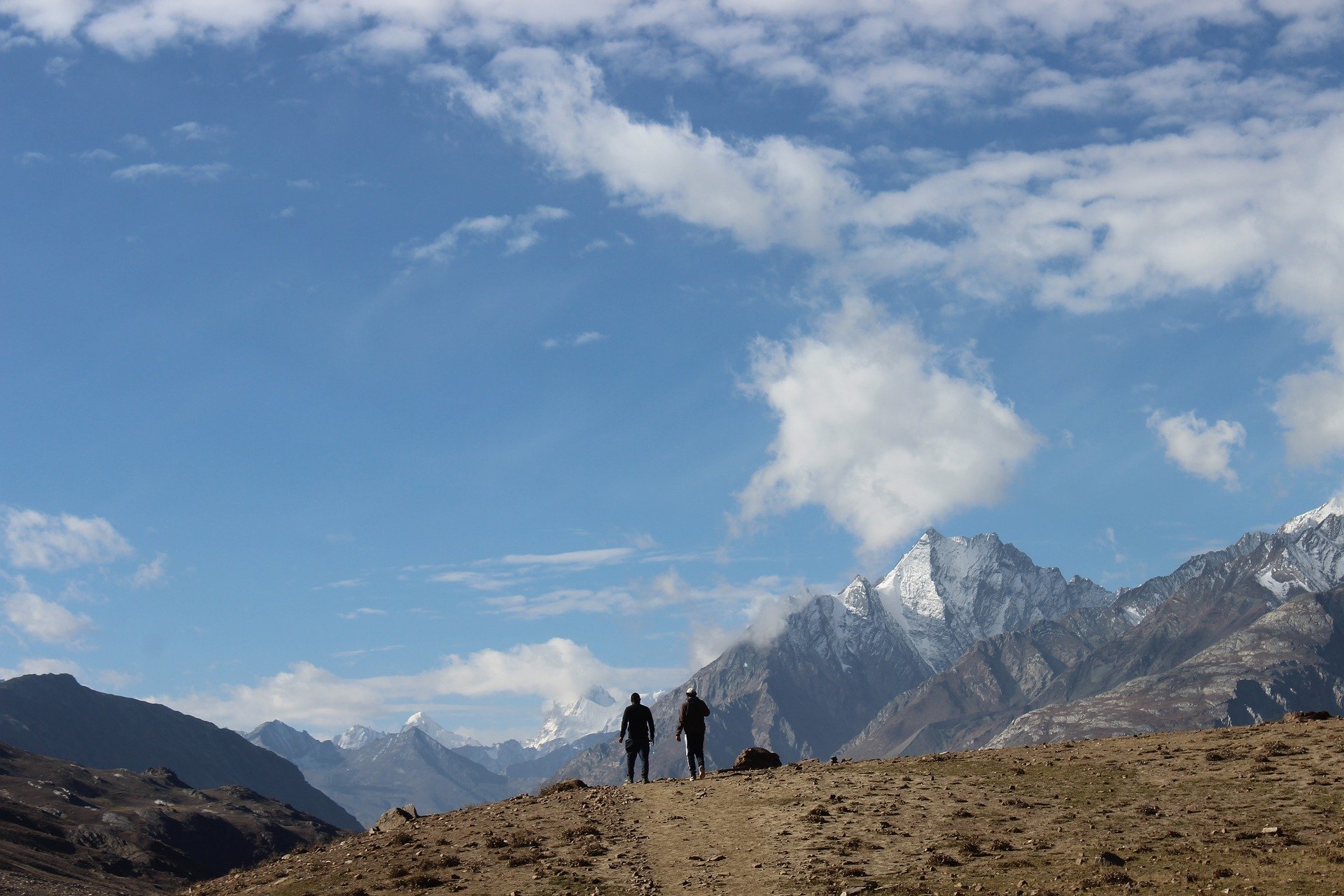 Read our top 10 adventure activities in India
1. Chadar Walk in Leh
If searching for adventure activities in India then consider hiking across the beautiful Himalayas. Chadar hike in Leh is one unique trek located in Jammu and Kashmir. The trek connects villages to Chilling and Zanskar during the months when the mountains are snowy and too treacherous to cross. So if you are a lover of hiking, it's time you make it a little extreme.
Take the excursion along the frozen Zanskar River, like locals have to during the winter months. Remember to bring warm clothes and heavy woollens with you as temperatures can get as low as -20°C! At an altitude of more than 10,000 ft and on a blanket of ice, you will witness unusual scenery, weather conditions, campsites and a walk to remember. The view of the Himalayan peaks on this nine-day trek is breath-taking!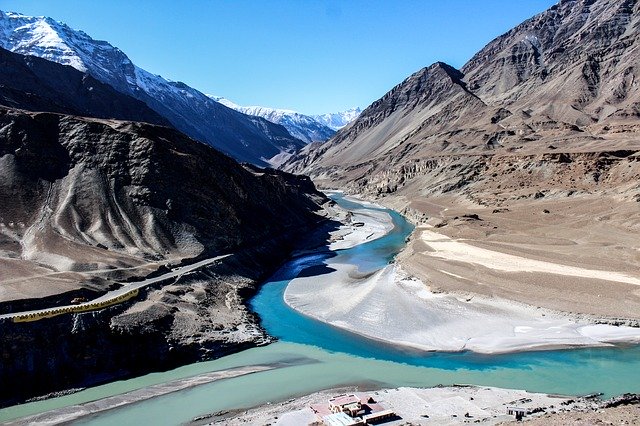 Where two rivers merge – Zanskar
2. Heli-skiing in Gulmarg
The Himalayas are mighty and Kashmir is pristine. What can be more exciting than gliding down the snowy slopes here? Untouched terrain, remote slopes…this is an exceptional site to indulge in some serious skiing! Why not visit one of the most popular destinations for Heli-skiing in the world? Go to Gulmarg where you'll fly to the top in a helicopter and slither down the mountains in an unimaginable frenzy!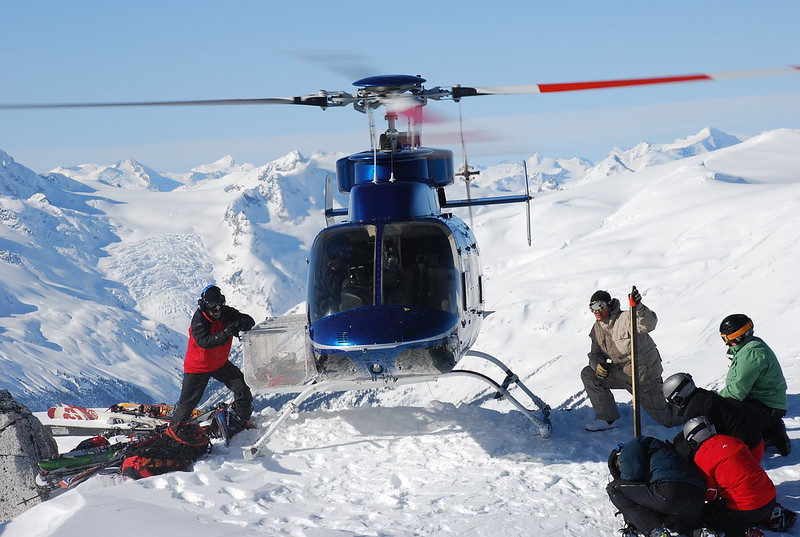 Heli-Skiing (Photo Credit – Roderick Eime)
3. A Trek in Uttaranchal
This state is an absolute paradise for adventure sports in India! There are vast amount of treks on offer such as from Auden Col to Bali Pass, some of the most popular hikes. Accordingly, the mountains and valleys here offer breathtaking, enthralling trekking opportunities. Don't let go of any chance to rush to the Himalayas and spend some time trekking through the panoramic beauty and de-stress in some of the most blessed hill stations in India.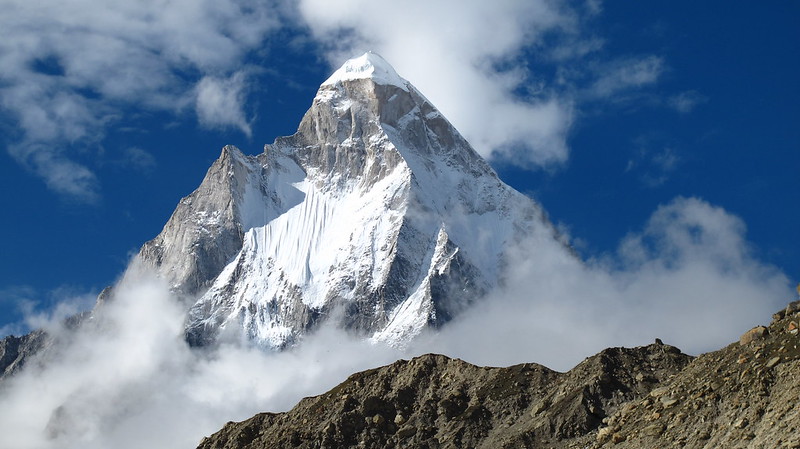 Garhwal mountains (Photo Credit – Stefanos Nikologianis)
4. River Raft in Rishikesh
Rishikesh is known for being a spiritually refreshing area in India, but it has further become an unmissable adventure destination in India. Rafting down the voluminous white waters of the meandering Ganges and its tributaries give you a rush of adrenalin like nothing else. Whether amateur or seasoned, the speedy rapids around Rishikesh will not let you down!
White water rafting
5. Bungee jump in Rishikesh
For an exhilarating chance at an adventure sport in India, gather your guts and jump down Mohan Chhati in Rishikesh, (harnessed of course). With all safety standards met, you will have a plunge in the valley and a rush you will never get over! Time to take the leap!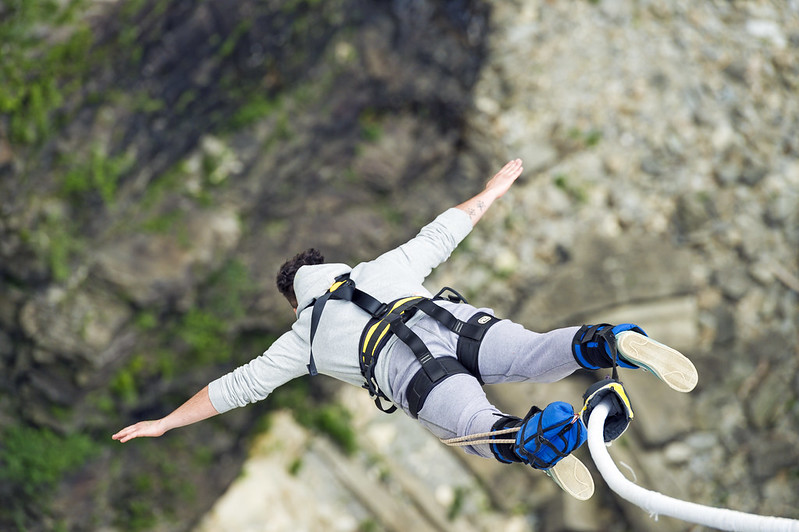 Rishikesh considered the highest bungee jumping with a height of 83 meters
6. Mountaineering in Sikkim
Sikkim can be dramatic with its rugged mountains, deep valleys, rivers and waterfalls. It also is one of the best locations to release the spirit of mountaineering inside you! The mountains are known for their steep altitude and extreme adventure. Go for a climb in Sikkim, it's sure to leave you high, among other effects!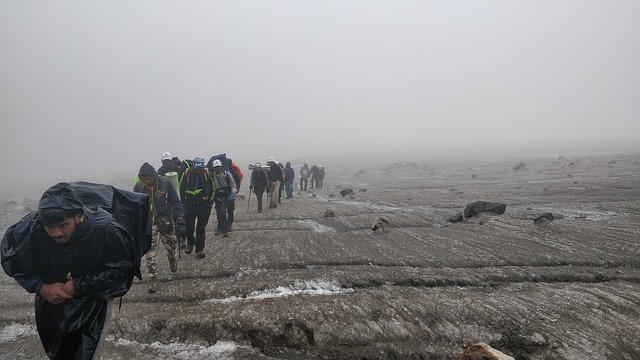 There are some great mountaineering opportunities in India
7. Zip-lining in Rajasthan
Considering a variety of adventure activities in India? Become a flying fox as you zip down steel lines. Let gravity take care of everything as you zoom across lines, harnessed to safety and lost in awe. See Rajasthan like you never have before in its adventurous game, and it's time you played it! Zip-line at Mehrangarh Fort in Alwar, Jodhpur, or Neemrana Fort, is an adventure you won't forget.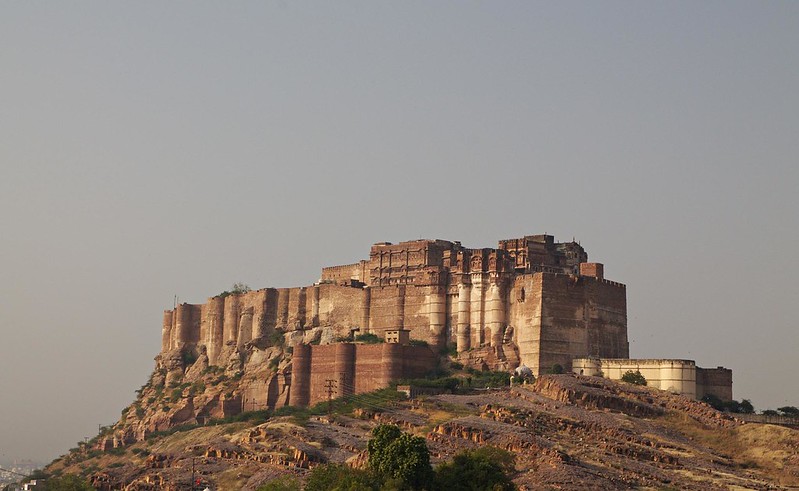 Mehrangarh Fort – one of the largest forts in India
8. Skydiving in Dhana
For one of the most visually stunning adventure activities in India, consider skydiving. We suggest jumping out of a plane in Dhana, Madhya Pradesh. If you are an adventurer at heart, you just need a little push and a free fall like never before. With a little training here, you'll experience a thrill that won't leave you!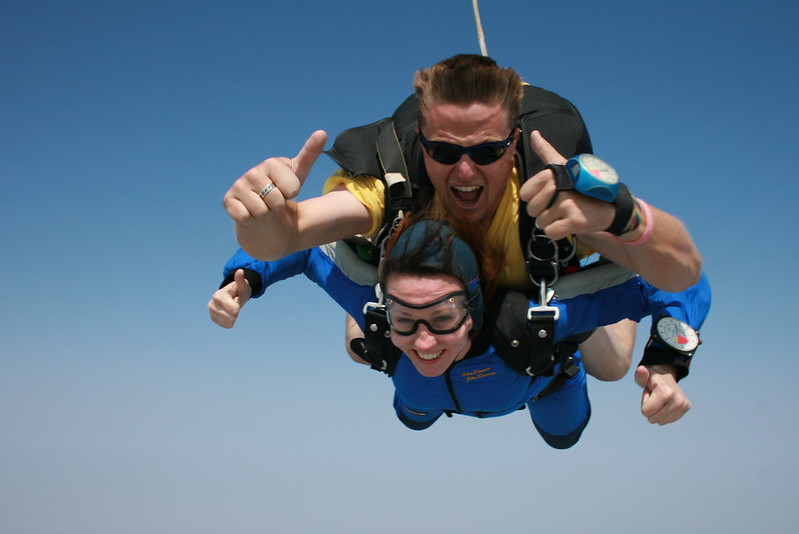 Sky-diving is considered as an extreme sport which takes a lot of courage and prior training
9. Scuba dive in the Andamans
There's a world underwater waiting to be explored and this is one of the best adventure activities in India to try, you just can't stay away from it! Fly to the Andaman Islands, located in the Bay of Bengal just east of India and Sri Lanka, and discover an island paradise. The Andamans offer some of the best scuba diving locations in India. Dive into these worlds of stunning marine life, emerald waters, coral reefs, and depths beyond your reach. You may even spot turtles! Be assured you'll be left captivated from this experience.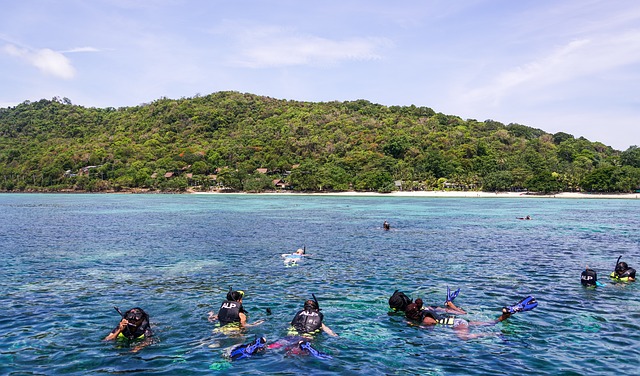 Snorkelling in Andaman waters
10. Kite surfing in Rameshwaram
Professional or first-timer, you have to give yourself up to the winds in Rameshwaram. This is one of the perfect adventure sports in India if you are looking for a thrill! Let them sweep the kite as you glide over the waves on your surfboard. Also, kiteboarding is the best mix of surfing, paragliding and wakeboarding and the waters at Rameshwaram are as good as it can get! Here's one sure shot adventure activity you shouldn't miss.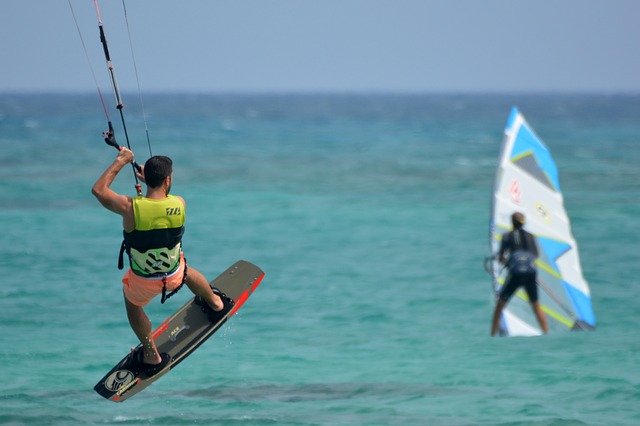 Kite surfing in Goa
Once you fill your bucket list with these adventure activities in India, We at India Someday will gladly help you with everything you need to tick them off. And once you tick them off, try them again! One can never have enough adventures in India!
helping you travel your way
Everything you need to know about India is here We have tried writing about everything you may need help with for your trip to India, If you need help in planning a trip to India Get in touch with us to to plan your trip of a life time.