Practical Guide on Hotel Experience in Ranthambore, Rajasthan
Ranthambore is the national park located in the city of Sawai Madhopur, Rajasthan, where you can spot the elusive tiger. Whilst visiting here you will not find too many budget hotel options but you do have some nice properties some within the sanctuary and some close by.
Here's a guide on hotel experiences in Ranthambore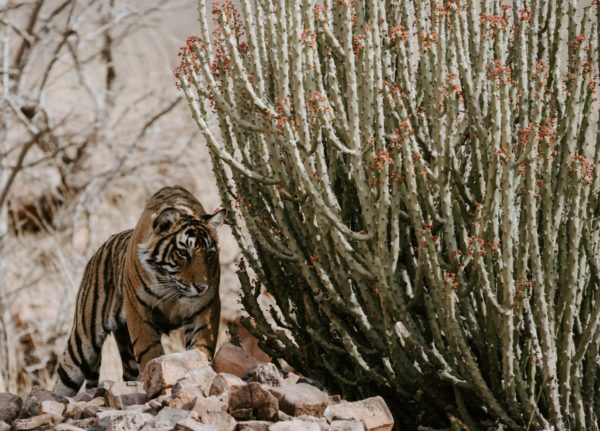 At Ranthambore, the Bengal Tigers greet you! (Photo Credit – Annie Spratt)
Farther away from the park
Ranthambore Bagh
Is a lovely rustic property with a homely feel, it serves absolutely delicious food along with Rajasthani hospitality and service. The property is 5 kms from the park and has lovely furnished rooms and also offers tented accommodation during the peak seasons. The speciality of this place is cosy common areas where you can meet other wildlife enthusiasts.
In Season INR 5,000 onwards (approx. USD 90+ / EUR 70+), TripAdvisor Reviews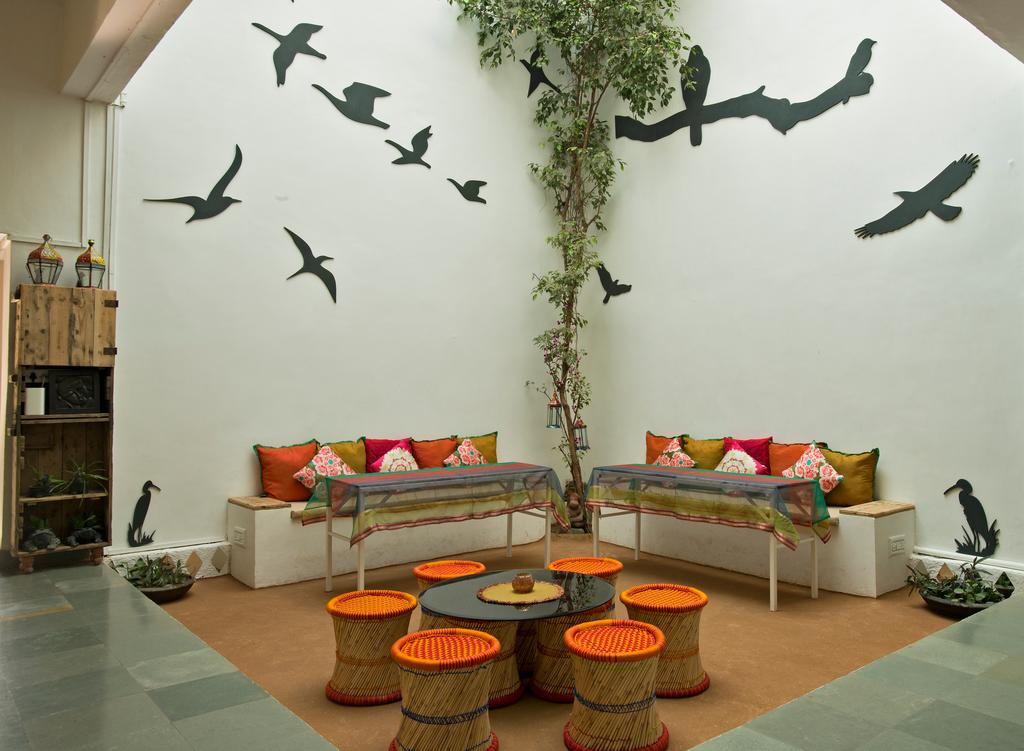 A lovely common area to chat with other wildlife enthusiasts (Photo Credit – Booking.com)
Near the park
Khem Villas
Having three types of accommodation – tents, rooms and cottages (with private plunge pools) this property is a simple and rustic approach to luxury. Situated very close to the park could spot different birds and maybe even jungle cats within the resort premise. Good food and good service only help to make your stay nice and comfortable.
In Season INR 11,000 onwards (approx. USD 200+ / EUR 170+), TripAdvisor Reviews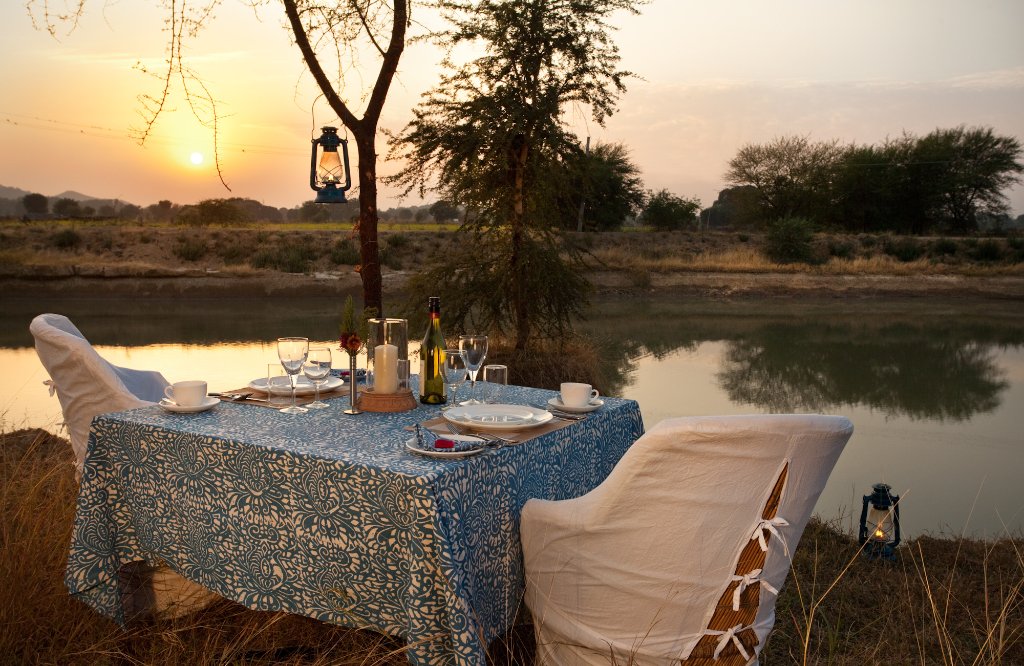 Feel like you're one with nature (Photo Credit – TripAdvisor)
Hotel Nahargarh
Situated right on the edge of the park this is an old 16th-century fortress converted into a hotel. The rooms are quite spacious and all first floor rooms have individual courtyards while the second-floor rooms have private terraces. The property offers absolutely stunning views of the national park. It is slightly expensive for what it offers, but, still a good place for a couple of nights.
In Season INR 11,000 onwards (approx. USD 200+ / EUR 170+), TripAdvisor Reviews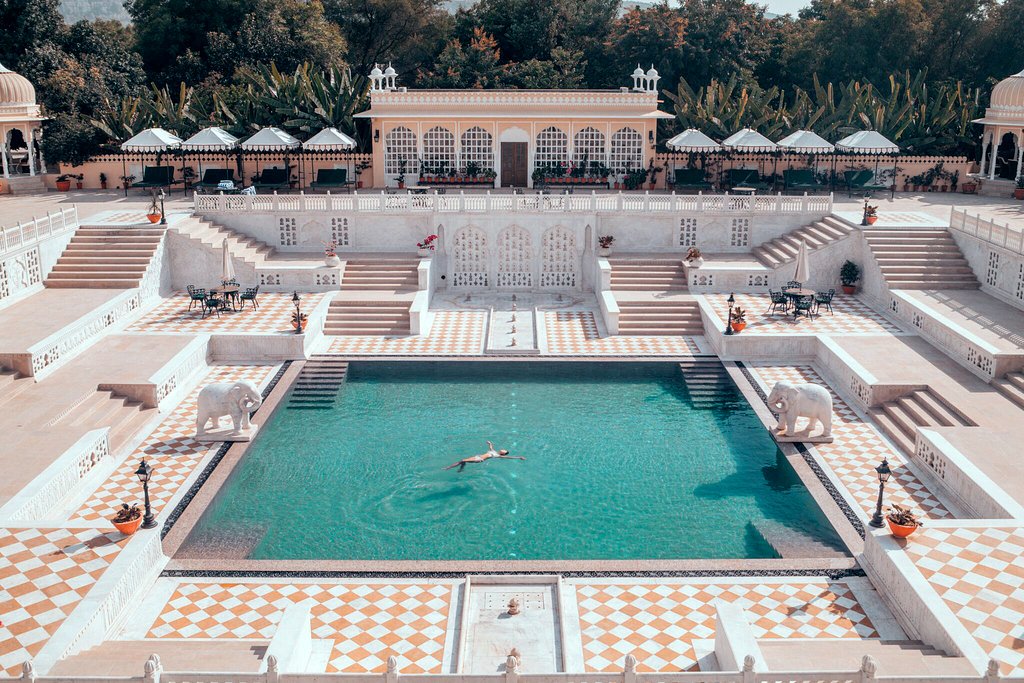 A stunning pool to relax in after a morning safari ride (Photo Credit – TripAdvisor)
Epitome of Luxury
The VanyaVilas
This is another one of the Oberoi Vilas properties and has an all tented accommodation. You will not be roughing it out at all, in fact, they are one of the most luxurious tents we have seen. Situated right next to the park if you have the budget there is no other place that we would recommend. The Library and pool bars here are great. The best part of the VanyaVilas is its landscaping and privacy given to each tent. It's an absolutely high-end hotel experience in Ranthambore, offering a great view of the surrounding hills.
Travelling with kids or an animal lover:
There is a very interesting bear rescue facility in Agra that needs about three hours to visit. Let us know in advance if you are interested in visiting them, as we need to e-mail them.
In Season INR 42,000 onwards (approx. USD 800+ / EUR 600+), TripAdvisor Reviews
If you would like a customized trip to India, we at India Someday would be happy to help plan your trip to India. Just get in touch with us and we will get back to you with some thoughts and questions.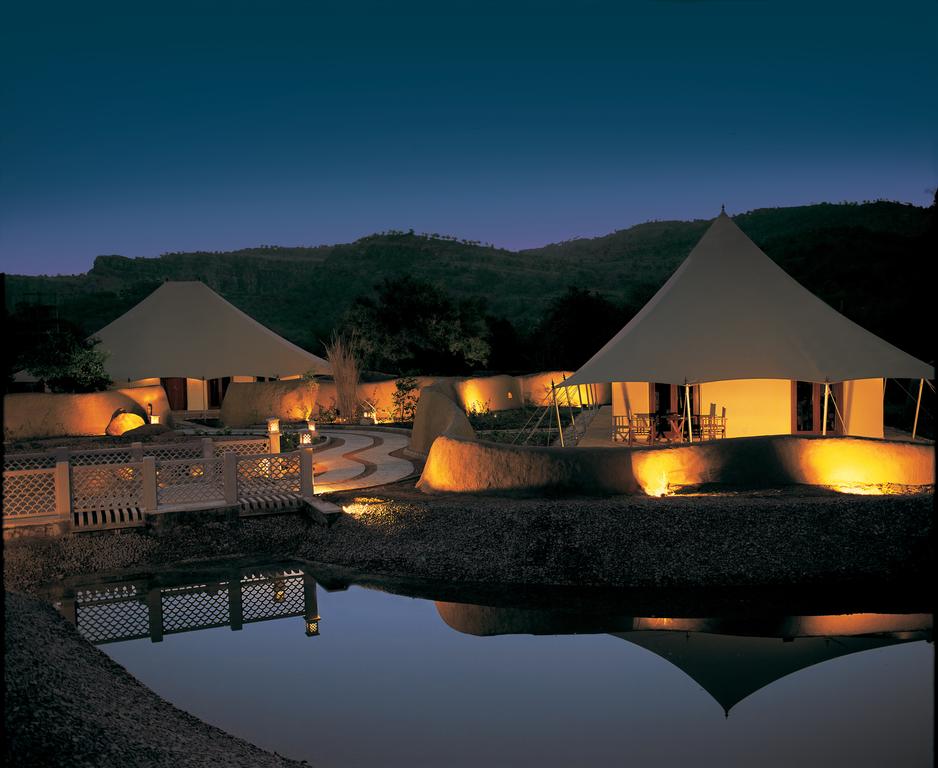 Taking glamping to another level (Photo Credit – Booking.com)
helping you travel your way
Everything you need to know about India is here We have tried writing about everything you may need help with for your trip to India, If you need help in planning a trip to India Get in touch with us to to plan your trip of a life time.