An honest review of HR Palace Hotel in Jaipur
If you're visiting Jaipur then we can suggest the best hotel to stay in depending on your budget and criteria. We have stayed at the HR Palace Hotel and can recommend it for those travelling on a budget. Read our review to get a wider image.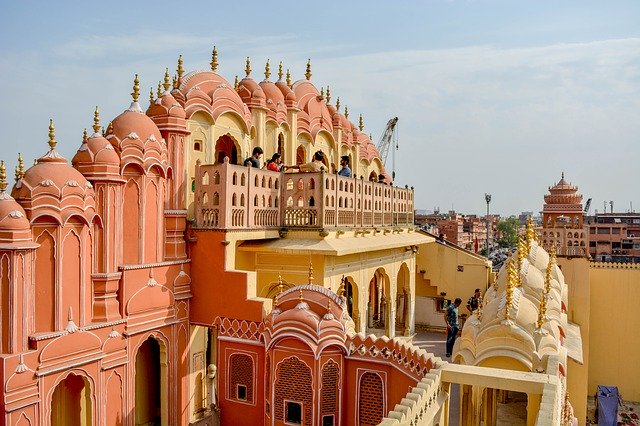 Hawa Mahal, one of the many beautiful monuments in Jaipur
Who should stay at HR Palace hotel
Romantic – Not particularly, however, if you are backpacking on a relatively strict budget (during the warmer months), the rooms can be extremely cosy, especially for the price.
Children friendly – Children comfortable yes, again the rooms are very nice. No swimming pool, or any activities kids can engage in. It does have a small and a very safe lawn though.
Backpacker friendly – H R Palace is not particularly conducive for backpackers. It attracts a mixed age of both Indian and International crowd. Although chance conversations are always possible, it is still not your typical backpacker hotel.
Rates – H R Palace is a budget to value for money hotel, room rates range between INR 1,600 – 2,000.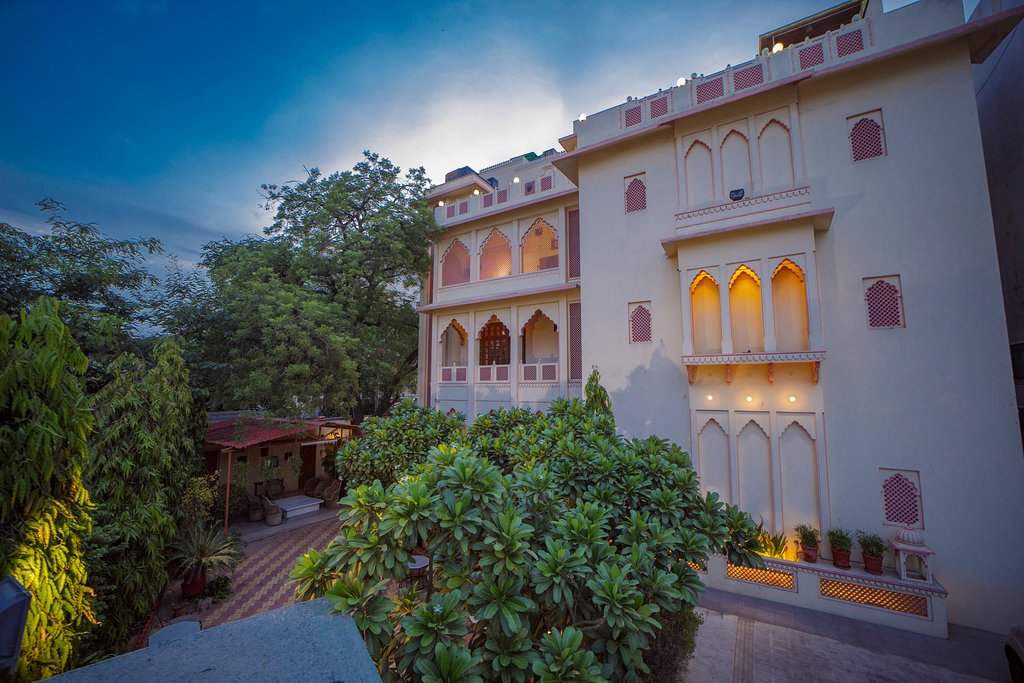 HR Palace, Jaipur (Check reviews on TripAdvisor)
What we love about H R Palace
The room quality for the price is unbeatable; H R Palace is a newly renovated hotel with very comfortable, western standard rooms. Very comfortable mattresses and big bathrooms, you are getting 3-4 star hotel quality rooms for a bargain price
What we like about H R Palace
The location is very central, a short drive from the railway station and a short drive to the old city sites
The hotel is very clean and the staff is cordial
What we did not like about HR Palace
It is a modern day building and lacks any traditional or heritage charm. Good to bear in mind that Jaipur does have numerous heritage and traditional hotels. Not at the same price point and comfort value as H R Palace.
It lacks a swimming pool which could be a nice addition during the warmer months.
Overall the hotel has more of a corporate feel.
Here is the website that can give you more information about bookings…
helping you travel your way
Everything you need to know about India is here We have tried writing about everything you may need help with for your trip to India, If you need help in planning a trip to India Get in touch with us to to plan your trip of a life time.