Offbeat Tours in India
While travelling to India, most people have an idea of the places they must see like Agra, Delhi and Jaipur (The Golden Triangle), the beaches of Goa, the backwaters of Kerala, or even the romantic Udaipur and the bustle of Mumbai.
But India is so vast, that you can actually find places that aren't a part of the tourist trail. We secretly always hope these places remain hidden so that they don't lose their charm. So, here's a list of our favourite offbeat destinations in India. We're trusting you with our secret!
If you've already decided that you're coming to India, or are on the fence, contact us and we'll help you decide or choose a route that fits you.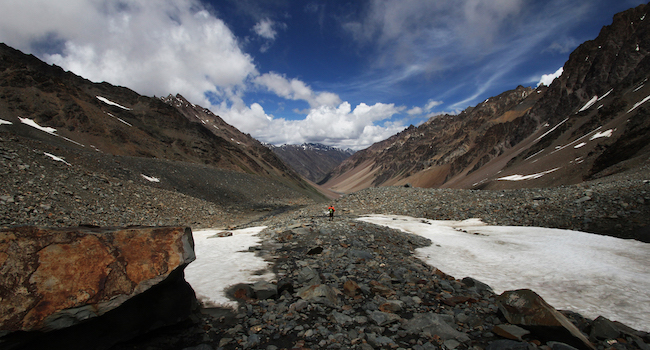 You'll witness beautiful mountains views in both of these routes
Lahaul Spiti – the lesser-known Himalayas
When you think of the Himalayas, the first place that comes to mind is Leh and Ladakh or perhaps Shimla, the British Summer Capital. But the Himalayas are also home to a bunch of wonderful lesser-known regions.
One such region is Lahaul – Spiti. It's a part of northeast Himachal and though travelling here can be difficult, the view surely makes up for the extra efforts.
You don't find the best roads here but you will find grass trails, mud paths and friendly locals who work as a team to make even an 8-hour drive seem surprisingly pleasant.
Route that explores the unknown mountains of the North
Delhi/Chandigarh – Shimla – Thanedar Kotgarh – Sangla – Kalpa – Tabo – Kaza- Kullu (Manikaran) – Chandigarh/Delhi
Here, you must start your trip in Delhi or Chandigarh and then head to Shimla. Shimla isn't the prettiest hill station because of extreme commercialization but it still has an old-world charm to it. You could experience hospitality like never before by staying at Sunnymead in Shimla.
The next stop would be Thanedar Kotgarh, a small quaint village where you get to see ranges of mountains. Walking through the apple orchards is a must here.
The next stop is Sangla, a heavenly getaway. The Himalayan mountains surround you on all sides and you can hear a gushing river, as you watch the world go by. For your time in Kaza and Tabo, we would highly recommend trying Ecosphere, as they work for the well being of the community.
We also suggest checking out the Tosh/Parvati Valley if you're looking for a laid back experience post long car journeys. Both these places have a decent nightlife and you might just be able to catch a party and perhaps have company for the route ahead.
The road journeys for this particular route are open from July to September. The journey is absolutely worth it as your vision will always be occupied by the striking monasteries and perfect blue skies.
In terms of travel, it would be best to hire a chauffeur-driven car for the entire trip. However, you could also take local buses if you are on a tight budget.
Best time to travel: July to September
Number of days needed: 15-18
Ideal for: Couples | Families | Friends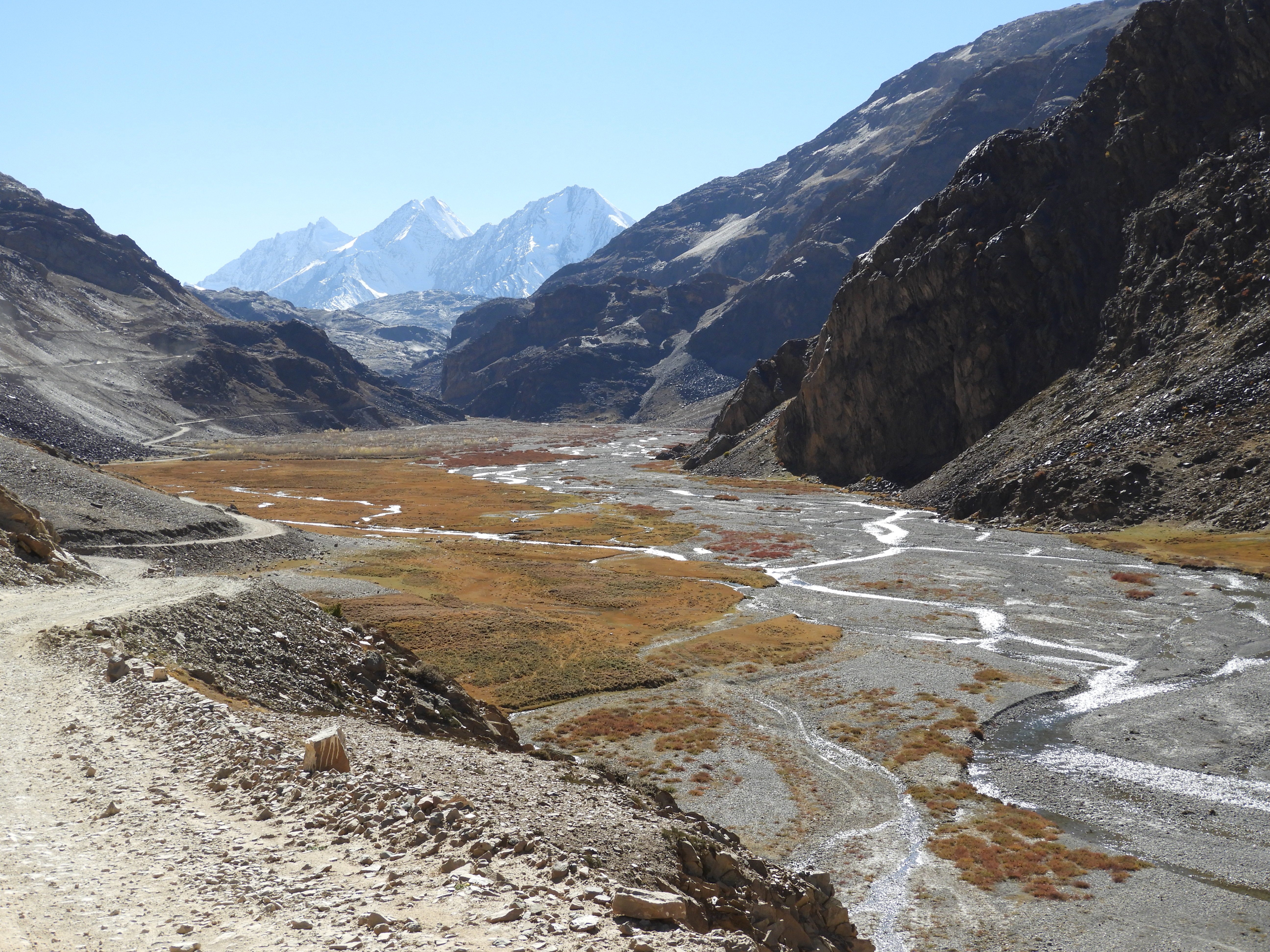 Lahaul and Spiti (Photo Credit – Devender Singh)
Uttarakhand – more than just Rishikesh
Uttarakhand is known for the snowy winter, larger than life mountains, the small villages and simple people. This region is famous for adventure sports such as river rafting, trekking, skiing, camping, rock climbing and rappelling. We'd advise you to combine a trip to Jim Corbett National Park with the Kumaon hills and the touristy Rishikesh for an overall experience.
Consider this route and get a massive adrenaline rush
Delhi/Dehradun – Rishikesh – Jim Corbett – Nainital – Kathgodam – Delhi
You could either start your trip in Delhi or directly take a flight to Dehradun and then head to Rishikesh. Rishikesh hit stardom when the Beatles spent a few months there with their spiritual guru. And ever since, Rishikesh has had lots of yoga shalas and courses for tourists wishing for a calming and spiritual experience. That aside, it's a nice small town on the banks of the mighty Ganges River (where you can river raft). It also offers great places to eat.
The next stop would be Jim Corbett National Park. A dense forest with the chance to spot a tiger in the wild, it's exactly like how Ruskin Bond describes it in his books. You may spot the elusive tiger if you are lucky enough and will definitely see a host of other wildlife. From here you could make your way into the Kumaon Hills and the beautiful hill station of Nainital. Thereafter, making your way to a lovely property called Itmenaan tucked away in the mountains.
As you make your way back down to Delhi via Kathgodam, you can add a few more places to your itinerary. If you have the time you could include places like Munsiyari, or Ramgarh. One thing we can promise is that not too many people would have travelled this route.
In terms of travel, it would be best to hire a chauffeur-driven car for the entire trip.
Best time to travel: February to June
Number of days needed: 12-15 days
Idea for: Couples | Families | Friends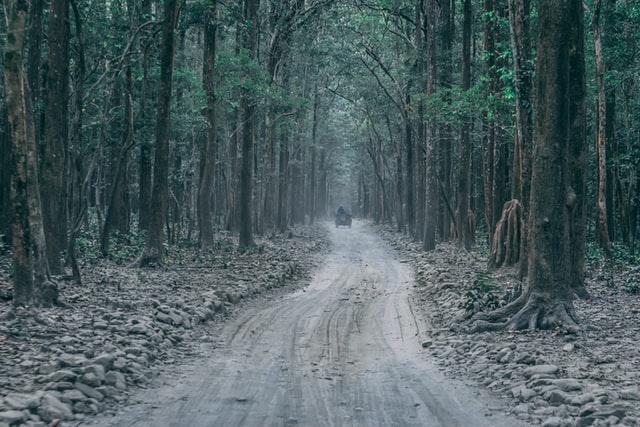 Jim Corbett National Park (Photo Credit – Shah Ahmad)
We can come up with a variety of combinations if you are specifically looking for offbeat tours in India. This post just explores two of them. Do get in touch with us and let us know the number of days you have and we can then plan the trip for you.
helping you travel your way
Everything you need to know about India is here We have tried writing about everything you may need help with for your trip to India, If you need help in planning a trip to India Get in touch with us to to plan your trip of a life time.