Travel like a Local in Delhi
Delhi is amazing for sightseeing as its long and tumultuous history brought in a lot of different monuments, architecture, diverse cultures and multiple religions who live peacefully together. However, if you don't just want to check off the well-known sights from your list but actually experience Delhi like a local – authentic, real – then this is the ultimate guide to it. If you like more tips like these, plan your trip with us and we will make sure you travel like a local.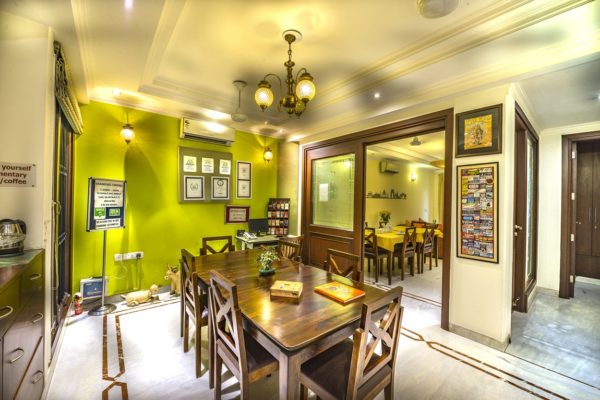 Spacious dinner area at Tree of life on each floor
Where to stay like a local in Delhi
Tree of Life. A cushy little BnB run by a couple who've spent years in the tourism industry and yoga community respectively. Well furnished rooms, simple rules, good food. It's a good option for those worried about the over-congestion or safety issues of Delhi because it gives you a chance to step into the local life without stepping too far out of your comfort zone. For breakfast, the owner comes to sit and chat with you. Be ready for informational conversations that could help you plan your day. So while you get fresh parathas (stuffed flatbread) and steaming chai served, soak in all the information.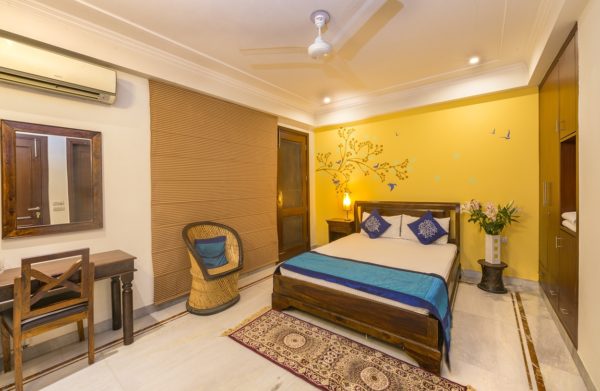 Large clean comfy room with a lovely bed, soft pillows and exclusive interiors
What to eat like a local in Delhi
Mutton Seekh at Karim's. Tourists and locals squeeze in together to savour the delights of the cooks rumoured to have once served royalty. Karim's serves up its culture in the streets and doesn't hold back. It is easy to get carried away by the tidal wave of passionate students and truck drivers, housewives and society madams, college professors and IT professionals. Here's a full guide to eating in Old Delhi!.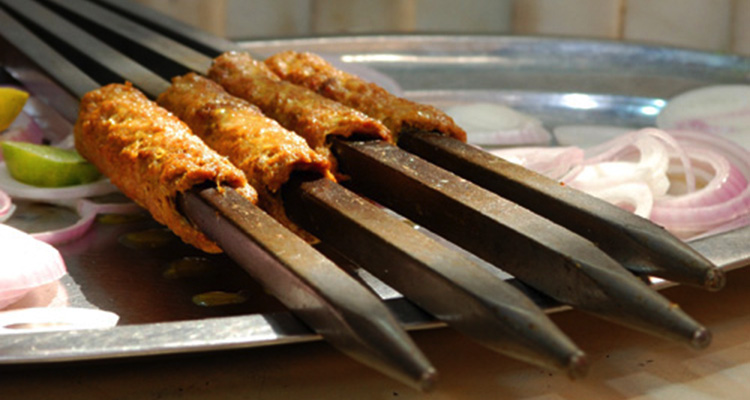 Seekh Kebab (minced meat on a stick) (Photo Credit – www.ibb.in)
Where to go like a local in Delhi
Lodhi Gardens. Some might say it's only where the upper class hang out in their trendy jogging gear and kitty party circles. But, it makes for a great spot to tune out the crowds and enjoy some of the lesser known architecture without the hordes of tourists breathing down your neck. Buy a kulfi or some deliciously deep-fried momos and make a picnic of it.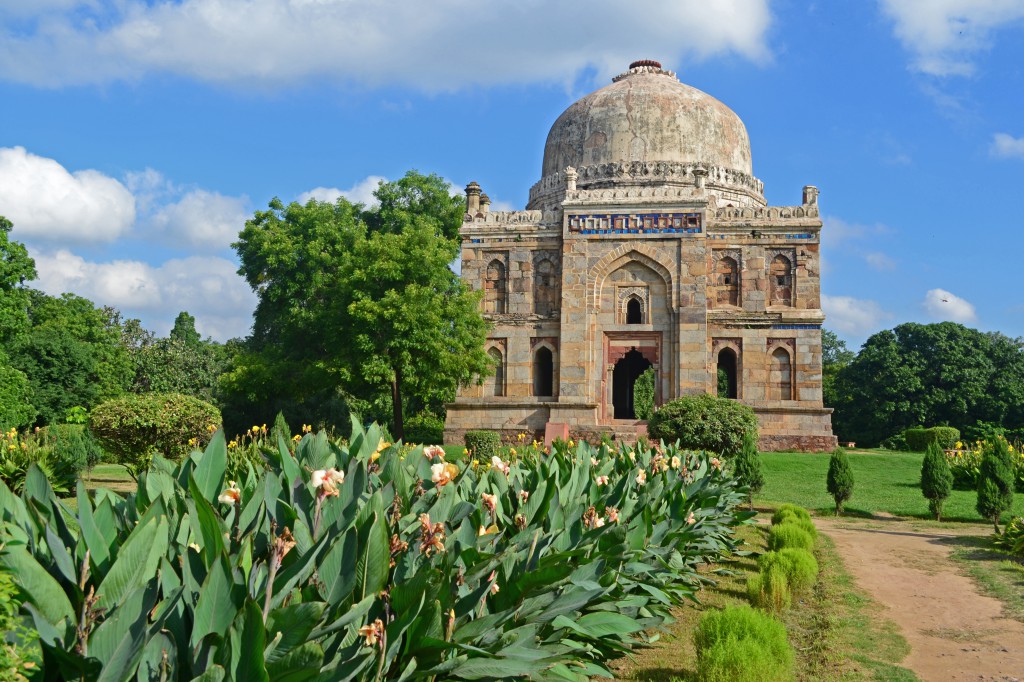 Green relaxed Lodhi Gardens (Photo Credit – en.wikipedia.org)
What to do like a local in Delhi
Take a cycle rickshaw through Chandni Chowk. You are in for the most terrifying ride of your life, but hey, you wanted authentic! Just like every other activity in this blessed city, you'll be accosted by food vendors from all sides, We suggest not to feel shy and take full advantage of it! Stop to buy some colourful glass bangles to take home, or maybe some flashy kurtas for that aunt back home who keeps demanding presents. The choices are endless!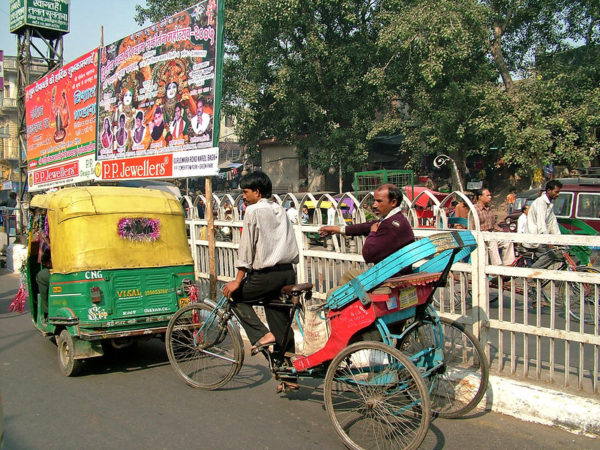 Cycle Rickshaw in Chandni Chowk (Photo Credit – Guilhem Vellut)
What to say like a local in Delhi
'Jugaad' is more than just a phrase. This phrase was invented in the North but now is an attitude that envelopes the entire country. It implies an ability to put together a solution from the most unlikely of resources and to find a way out of the tightest spot through a combination of mind-blowing creativity and earnest prayer. You'll see it in the many uses of a bicycle from goat-ferry to bucket-and-mug retailer. Astonishing feats of engineering that keep some of the more recent structures aloft will marvel you. Push yourself out of your comfort zone and see where it gets you.
More practically, learn the phrases thanda paani (cold water) and garam paani (hot water). They'll serve you well in the fluctuating seasons.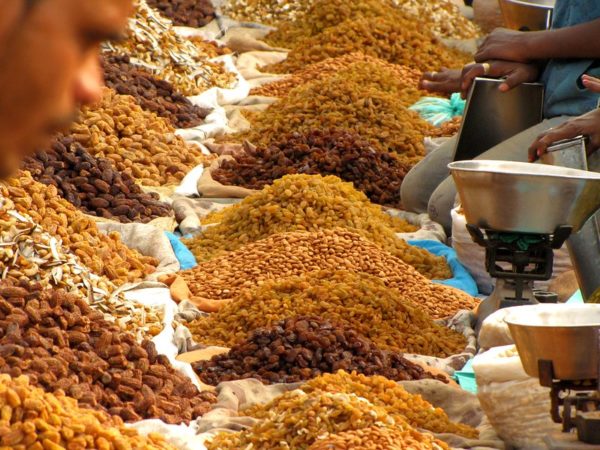 Wholesale dry fruits market (Photo Credit – Umesh Gopinath)
Bonus tips:
Be prepared for the weather. Being as far inland as it is, Delhi's weather is always at an extreme. So, you'll either need an umbrella to keep the sun out or seven layers of woolly warmth just to stay alive.
Don't be shy. Punjabis, the largest among the native cultural communities of Delhi, are warm, loud, friendly folks. They want to know about you and they most certainly want to feed you. While it's always good to be a little wary of strangers, remember that it's not considered nosy to strike up a conversation in the street.
If you're interested in visiting Delhi but don't know how to fit it in your India travel plans, check out our tour ideas or plan your trip directly with us.
helping you travel your way
Everything you need to know about India is here We have tried writing about everything you may need help with for your trip to India, If you need help in planning a trip to India Get in touch with us to to plan your trip of a life time.