Is January a good time to visit India?
Although January is the coldest month in the northern part of India, winter is actually starting to make its way out in the better part of the subcontinent, making the weather in India in January just about perfect to plan your trip. And, if you're not averse to the cold, that leaves you with even more options to choose from. Here are some of our top picks for things to do in India in January.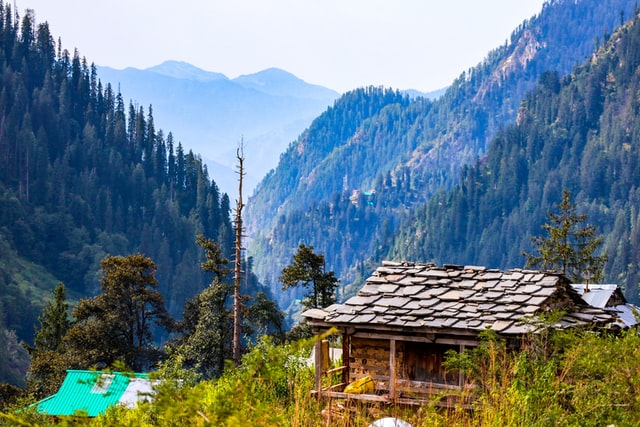 Cabin on a hill (Photo Credit – Sreehari Devadas)
Walk on a river of ice
Despite its incredibly harsh climate, Ladakh is home to a number of indigenous people. Over centuries, they have adapted to this unique cold desert environment. The landscape is dotted with numerous, far-flung villages deep within the Himalayas. Many of these are cut off from the rest of civilisation during the winter months. One such place is Zanskar. But the locals, driven by practical considerations, have devised a novel way of commuting when the snow has cut off the passes. They simply walk on the frozen river. And thrill seekers from around the world now emulate them. Late January, being the coldest time of the year, is when the Zanskar river has frozen solid, making it the safest time to traverse. So, if you like adventure, the Chadar, as the frozen Zanskar is called, is arguably the best place to visit in India in January.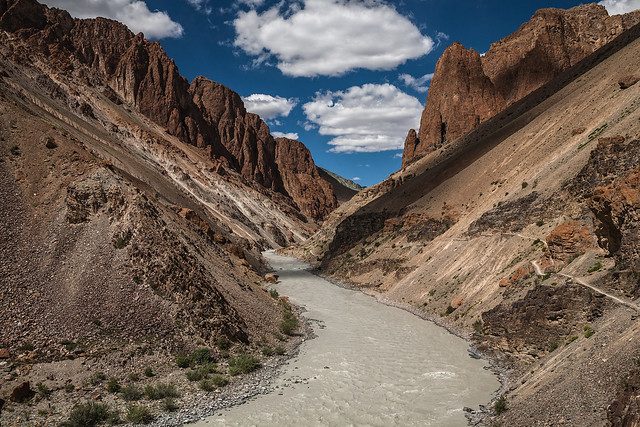 Phuktal, Zanskar Valley, India (Photo Credit – sandeepachetan.com travel photography)
Go skiing
Although India is not really known to be a winter sports destination, the weather in India in January makes the snow-covered slopes of the Himalayan ranges great for a skiing holiday. Places like Gulmarg and Auli have well-developed facilities to cater to powder snow enthusiasts and definitely warrant consideration. For more information on skiing in India, check out our blog!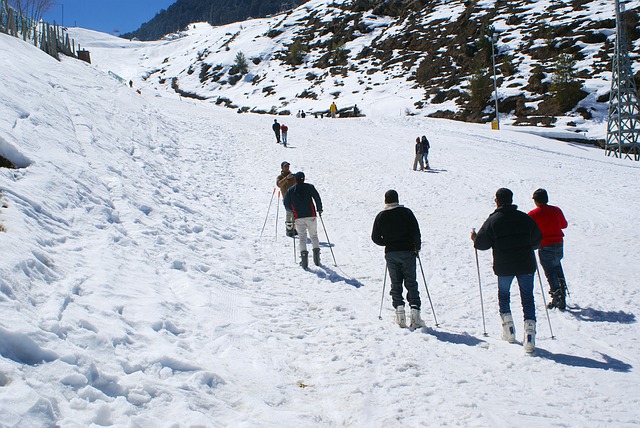 Skiing on slopes on snow clad Indian mountains
Go Birding
Apart from the North, winter in the rest of India is largely pleasant. This means that birds migrating South for the winters find the weather in India in January just about perfect. Come January, national parks like Jim Corbett, Keoladeo Ghana, Nameri, and Kaziranga are a paradise for birders from all over the world.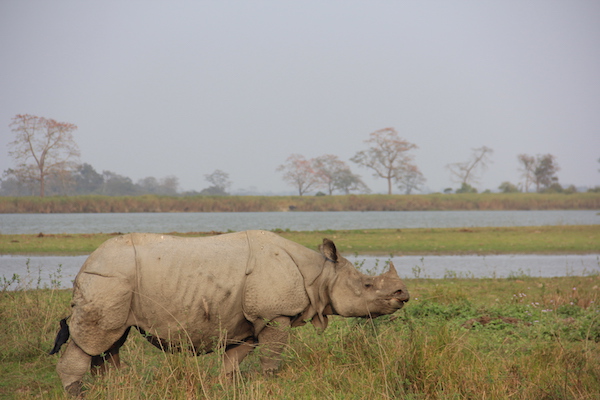 Kaziranga National Park
Hit the beach
The most popular beaches on the west coast of India can get quite balmy in summer. But the weather in India in January is just perfect. Additionally, the rush of tourists leading to new year's has abated considerably by then, making this one of the best places to visit in India in January. Goa, Gokarna, and Diu are good options to explore.
Goa, India
Explore the Rann of Kutch
The great and little Rann of Kutch in Gujarat are vast expanses of almost completely flat land that are inundated by saline water every monsoon. By mid-winter, this water has either receded or evaporated, leaving vast tracts that have an astounding number of species inhabiting them. Additionally, summers can get quite harsh here. So, the weather in India in January makes it the perfect time to visit. And then there's the Rann Utsav, an annual cultural festival attracting visitors from around the globe.
Thinking of heading to India soon? Get in touch with us, and we'll help you chart out your holiday!
helping you travel your way
Everything you need to know about India is here We have tried writing about everything you may need help with for your trip to India, If you need help in planning a trip to India Get in touch with us to to plan your trip of a life time.