India Someday Review of Hem Guest House Jodhpur
Hem guest house is a homestay in Jodhpur. Named after their mother, who conceived the idea of turning their home into a retreat for travellers, the two brothers Vipin and Rishi now run this homestay.
Jodhpur city has few homestays and Hem guest house is definitely part of the top tier. The family lives on the ground floor and the top two floors are for guests. They have a rooftop restaurant which offers a striking view of the Mehrangarh Fort. Not showy or over the top in any way, this simple abode welcomes you with all heart and will go out of its way to ensure a happy and satisfied stay and that you leave with a smile.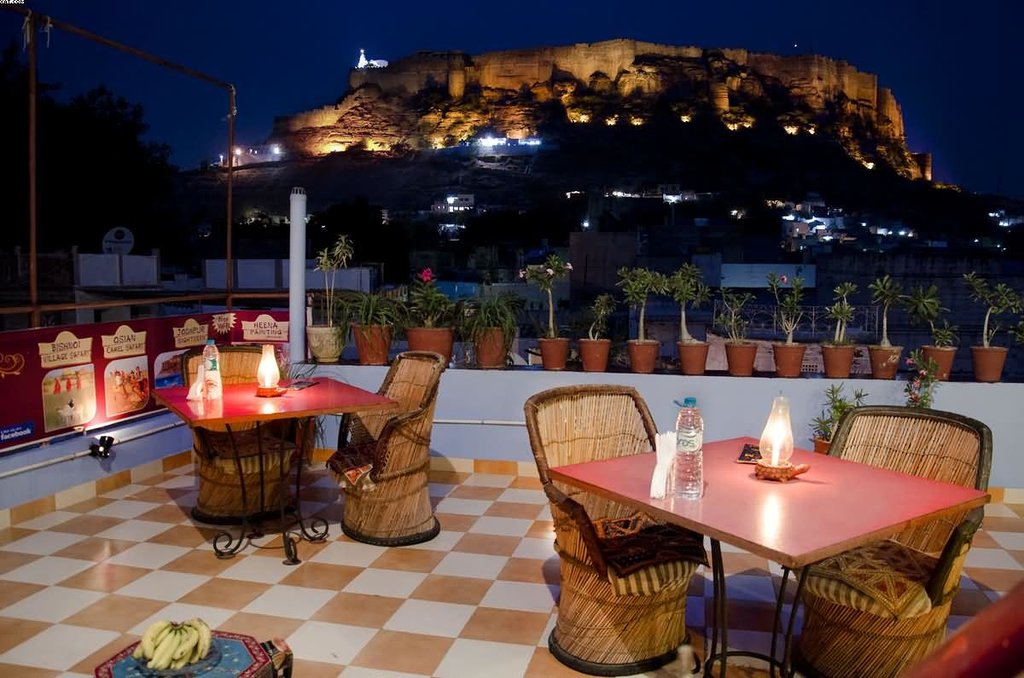 The restaurant provides a beautiful Mehrangarh view (Check reviews on TripAdvisor)
Our Experience
Whilst there, there was also a group of boys staying there who were to leave for Udaipur the next day and they wished to rent Royal Enfield motorcycles in Udaipur and ride to Pushkar. Now although the brothers (Vipin & Rishi) had come across such a request for the first time, they asked the guys to just give them a few hours. In that time they made every call possible to their contacts in Udaipur and by midnight they had it all arranged. We were really impressed with their effort and conviction!
We dined together with the family and what a delicious meal it was! Very simple vegetarian fare but we found it incredibly yummy. The USP of the guesthouse is their hospitality – service with a smile.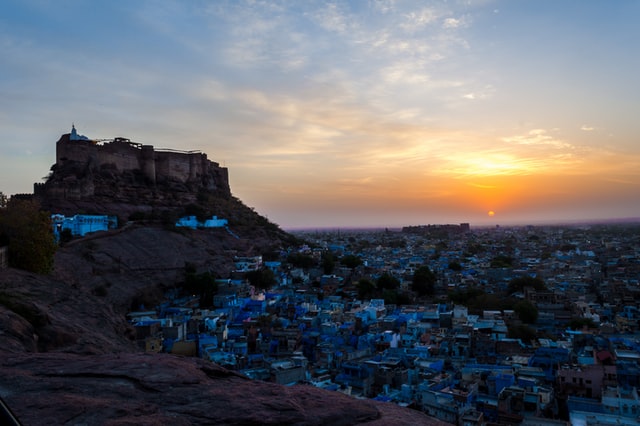 Dawn at Jodhpur (Photo Credit – Varun Gaba)
What we love about Hem Guest House Jodhpur
The warmth and hospitality extended towards the guests and the experience of staying with an Indian family.
View of the Mehrangarh Fort from the terrace.
Within walking distance from the clock tower and Mehrangarh Fort.
What we like about Hem guest house Jodhpur
Although compact, the rooms are clean with comfortable mattress, clean linen.
Clean bathrooms with running hot water.
The traditional home-cooked food fixed up by the ladies of the house!
What we did not like about Hem guest house
Personally, there isn't anything that we did not like. But, we noticed that two of the guestrooms open into the kitchen and may disturb guests if things get too loud in the kitchen.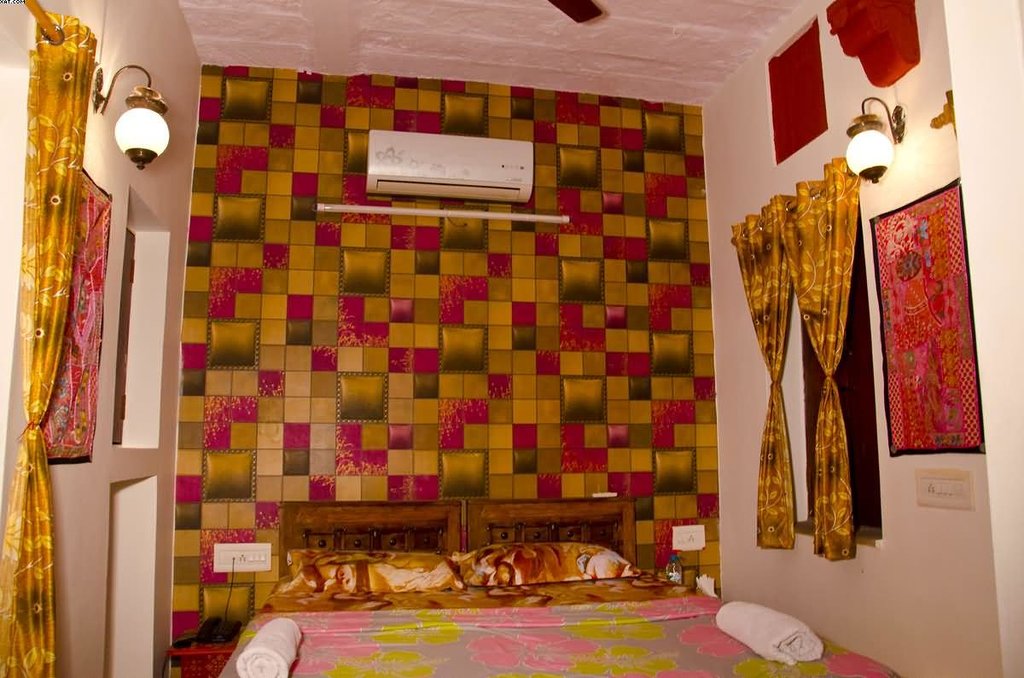 One of the pretty bedrooms of Hem (Photo Credit – TripAdvisor)
Hem is ideal for
Budget travellers
Single travellers
Travellers looking for a homestay experience
Rates and Details for Hem Guest House
The room rates during season start from INR 1,600 for a Standard Room with Breakfast. They also offer discounts on non-ac rooms and for single travellers.
Contact Person: Mr. Vipin Jain/Mr. Rishi Jain
Website: http://hemguesthouse.com/
TripAdvisor Reviews of Hem Guest House Jodhpur: Click here
To plan your thoughtful and economical trip across Rajasthan, contact us!
helping you travel your way
Everything you need to know about India is here We have tried writing about everything you may need help with for your trip to India, If you need help in planning a trip to India Get in touch with us to to plan your trip of a life time.