Goa in the Monsoons
Due to its fame as a beach destination, most travellers think Goa in the monsoons is a wasted trip. However, this is a misconception. Goa during this time of year is very different from the peak seasons. Hence, going in with the right expectations is your best bet.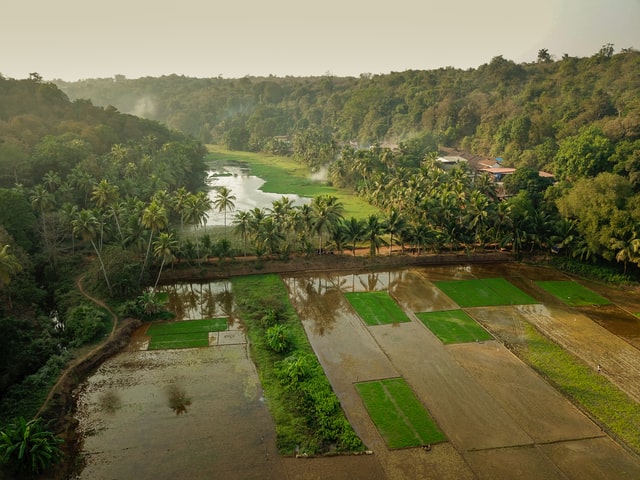 off-season months in goa
Off-season months in Goa are usually the months between May and September. May is likely to be very uncomfortable and unbearably hot for travellers. The monsoons usually hit Goa in the first half of June, which cools it down and turns the countryside to a lush shade of green.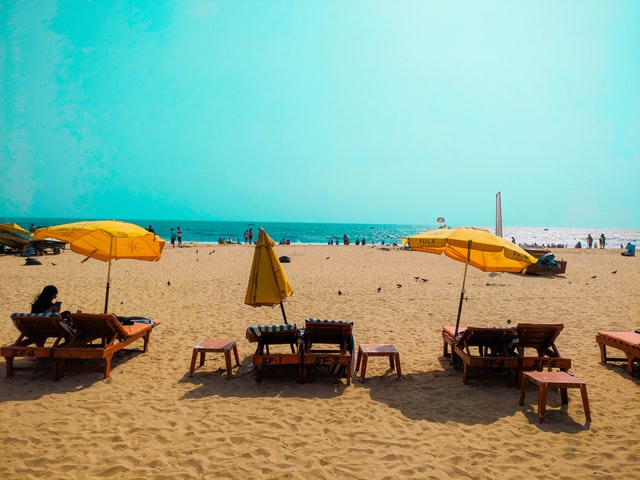 Chill by the stunning blue sea (Photo Credit – Sarang Pande Unsplash)
what can I not do in Goa in the monsoon season?
With Goa in the monsoons, it can sometimes rain all day, and the power can go off in some hotels and houses. We recommend staying in a modern accommodation – it is the perfect season to spend some money on some luxury. However, if you are travelling on your own and are looking to meet other travellers, then Goa has plenty of hostels. Despite there being fewer parties, this guarantees you are unlikely to be alone and you'll find exciting things to do nonetheless.
Beaches at this time of year are a no-go; waters will be choppy and not safe for swimming. Likewise, there are unlikely to be any water sports on offer.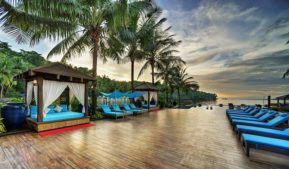 best beaches to visit in Goa in the monsoon
We recommend choosing a beach in North Goa. Baga-Calangute is a good bet – they're walking or a short-ride distance from shacks and restaurants that will still be open, as this beach tends to be open all season. For quieter travellers, staying around Anjuna or Vagator is a better choice. Although, most restaurants and shops will be shut. We suggest avoiding the very North of Goa, as there will be very little activity there. The beaches in South Goa during this time are likely to be pretty empty, but the resorts of North Goa are ideal. We can help you sort the confusion – just click Plan Your Trip.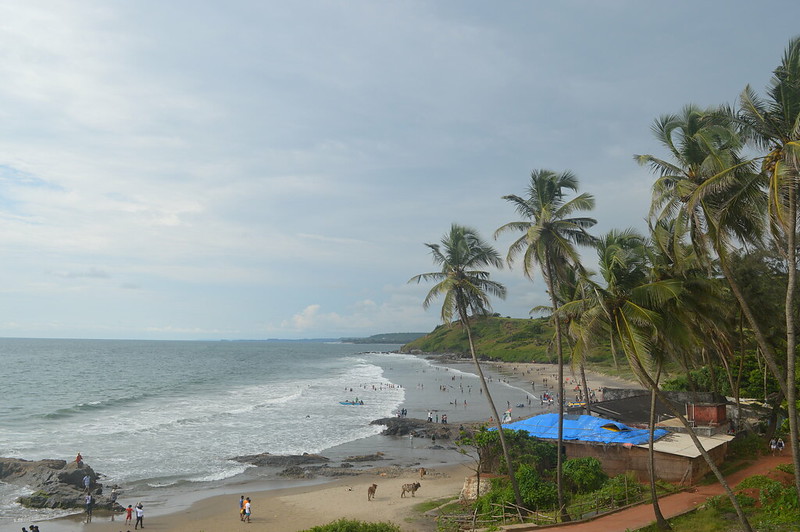 Vagator Beach (Photo Credit – Dinesh Kumar)
nightlife in goa in the monsoon
The nightlife in Goa during monsoons is likely to be minimal. Most of the major clubs are closed during the off-season. We could still try finding party hotspots for you but give no guarantee of availability.
For more information about travelling to India in the monsoon season, visit our blog. Please feel free to contact us – we can help you plan the perfect Goa trip no matter what time of year.
Enjoy some relaxing time by the beach and take in the stunning view during sunset
helping you travel your way
Everything you need to know about India is here We have tried writing about everything you may need help with for your trip to India, If you need help in planning a trip to India Get in touch with us to to plan your trip of a life time.