Plan your trip
goa in the monsoons
There is a misconception that Goa in the monsoons is not worth visiting. However, it's right to go with the right expectations, as Goa during this time of year is very different from the peak seasons.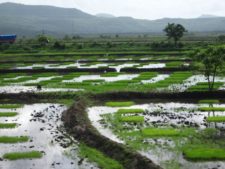 Plan your trip
Which months are considered off-season months?
'Off Season' usually refers to the months between May and September. May is likely to be very uncomfortable and unbearably hot for travellers. The monsoons usually hit Goa in the first half of June, where it will cool down and the countryside will start to turn green.
Plan your trip
what can i not do in goa in the monsoon season?
The monsoon in India can sometimes rain all day, and the power can go off in some hotels and houses, so it is recommended to stay in a modern accommodation – it is the perfect season to spend some money on some luxury. However, if you are travelling on your own and are looking to meet other travellers, then Goa has plenty of hostels which means you are unlikely to be alone and find exciting things to do and experience, despite there being fewer parties.
Beaches at this time of year are likely to be choppier and not extremely safe for swimming. Likewise, there are unlikely to be any water sports on offer.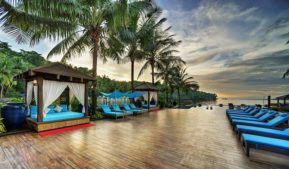 Plan your trip
what beaches are best to visit?
We recommend choosing a beach in North Goa. Baga-Calangute is likely to be walking or a short-ride distance from shacks and restaurants that will be still open, as this beach tends to be open all season. Plenty of beach-shacks and shopping stalls are likely to be open, also.
For quieter travellers, then staying around Anjuna or Vagator is likely to be better for a peaceful stay, although more restaurants and shops will be shut. We suggest to avoid the very north of Goa, as there would be very little activity here.
The beaches in the South of Goa during this time are likely to be pretty empty from the end of May onwards. Resorts in North Goa would be a better option.
Plan your trip
night life
The night life in Goa in the monsoons is likely to be minimal, however if you know the right people, parties may be possible to find. However most of the major clubs will be shut during off-season.
For more information about travelling to India in the monsoon season, visit our blog. Please feel free to contact us and we can help you find some fabulous five star resorts in Goa, with plenty of amenities and things to do, no matter what time of year.