Experiencing Diwali Festival
For all Hindus, Diwali is the most important festival. Also known as the festival of lights, people light up their houses, shops and streets days and weeks in advance. Experiencing Diwali Festival is fabulous; it brings families and friends together to pray, feast, celebrate and relax – a little bit like Christmas in the West! People also see it as the beginning of a new year so people clean their houses, invest in new things and forget old problems to start fresh and clear minded into a new period. This article explains why, when and where Diwali festival is celebrated. If you want to experience the festival of lights in India plan your trip with us now.
Plan your trip

Plan your trip
Why do we celebrate diwali?
The Diwali festival marks the beginning of a new year in the Hindu calendar in India. It celebrates the return of Lord Ram from his fourteen years of exile in the forests after defeating the ten-headed King Ravana who had abducted his wife Sita. Hanuman (the monkey god) and Laxman (Ram's younger brother) are other important characters in Ramayana, the ancient epic poem about Ram, Sita and righteousness. It symbolizes the victory of light over darkness, good over evil and hope over despair. Hence, it's called the festival of lights. Hindus light up the night on this joyful celebration.
Plan your trip

Plan your trip
Where and when is the Diwali Festival?
The day of Diwali is the full moon in between the end of October and beginning of November. The celebrations are for five days with Diwali being the third and most important day. In 2020 Diwali will be on 14th November and in 2021, Diwali will be on November 4th.
Diwali is celebrated by Hindus all over the country and in almost all states. You won't find much Diwali spirit in Kerala though, where they celebrate Onam instead and have fewer Laxmi-worshipping merchants. Check out our route suggestions for north India to find out how to plan your trip around the festival.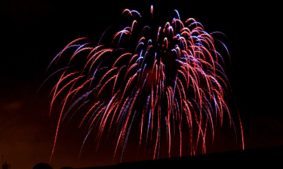 Plan your trip
How is the Diwali Festival celebrated?
The celebrations start on Day 1 with Dhanteras. On this auspicious day, Indians clean and decorate their houses and prepare for the festival. They also go out and buy new clothes – a great day for the Indian retail industry! The second day is also used for preparations but small pujas (rituals) are also celebrated on the first day of rituals. Rangolis, art patterns made of coloured powder and flours, adorn the front doors of people's homes to welcome their guests for Diwali.
The third day is Diwali and the most important day where families and friends come together, exchange gifts and lit up diyas, small oil lamps that last for the whole night. Later at night, people go out onto the streets and light the fireworks and crackers to celebrate New Years Eve. The day after, New Year's Day, relatives and good friends visit each other and exchange sweets and also gifts. The fifth day and last day is called 'Bhai Dooj' (the second day of the New Year, dedicated to brothers), this is when sisters cook for their brothers, put 'teekas' (red dots) on their foreheads and take their blessings and bond. We certainly recommend experiencing Diwali Festival whilst on your travels.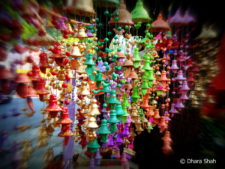 Plan your trip
What are the best placed to celebrate the Diwali Festival
A home stay in North India would be the ideal way to experience Diwali in India. You can go to Varanasi and watch the amazing aarti and let off fireworks by the Ganges River. Jaipur's markets are completely lit up and an absolute visual delight during Diwali. Goa has a special tradition of burning effigies of the demon Narakasura. Amritsar, although essentially Sikh, is known for its Diwali celebrations, especially at the Golden Temple. It doesn't necessarily matter where in North India you celebrate, just make sure to not travel on the day of Diwali and stay with a Hindu family and not at some big hotel to really experience the Diwali festival to the fullest.
Plan your trip

Plan your trip
Diwali Safety Information & Travel Issues Around the Holiday
Diyas and firecrackers are everywhere, so be careful with your clothes catching fire (especially girls wearing 'dupattas' or Indian scarves'). If your ears are sensitive, we suggest taking earplugs as some firecrackers are extremely loud and can sound more like explosions. There can also be a lot of smoke in the air. Don't keep your face too close when lighting fireworks and rush to a safe distance once lit. Children must be supervised!
If you're travelling to India during the Diwali season, make sure you book well in advance – train tickets, hotel bookings and guides become harder and more expensive to book. Accommodations in major tourist destinations are often booked out months in advance. However, the most difficult thing are train tickets as people travel all over India to visit loved ones.
For more information, visit our blog post regarding travelling to India during Diwali, Holi and Co. Alternatively, feel free to contact us for any more information about experiencing the Diwali Festival, or for any help planning your dream trip to India! We hope you have a happy and safe Diwali!
Don't know how to incorporate the Diwali festival into your India travel plans? Afraid it's too late to plan for Diwali? We'll make it possible, don't worry. Plan your trip with us now!