Five Unmissable Pizzas in Mumbai
Craving that soft light dough, those warm strings of cheese, that delicious tomato tang but only see vada pav stalls everywhere you look? Look no further! Mumbai is a cosmopolitan city and as such, there is a variety of food to eat that isn't just curry or street food. You can buy Mexican, American, Continental, Thai, Chinese and of course Italian! So if you're craving some food comforts from home then we can help!
We have created a list of the best pizza restaurants for you to visit during your stay in Mumbai…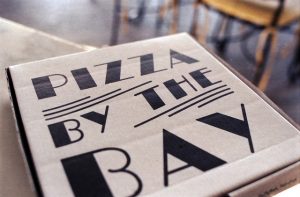 The best pizza joints in all of Mumbai – Credit: mathendrix
Plan your trip
Pizza by the Bay
The current avatar of a Marine Drive stalwart that once celebrated the smoky richness of Jazz and RnB. Bang opposite the seaface with big, white-framed windows thrown open, you can take in the warm afternoon breeze with a jug of mojitos by your side, sampling simple and delicious Italian fare with the who's who of SoBo
India Someday recommends: Literally anything they're willing to put on their famous thin crust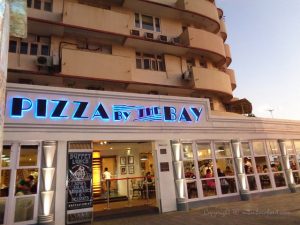 Pizza with a sea view! – Credit: mumbai21
Plan your trip
Pizza Express
This chain seems to always have an outlet somewhere near you and is quick to flood your inbox with discounts and offers. But don't let that take away from its posh gourmet charm. Classy to a fault, it gives you the full force of the authentic Italian industry, tasteful interior decorating et al, but at believable prices.
India Someday recommends: The red red hot calabrese pizza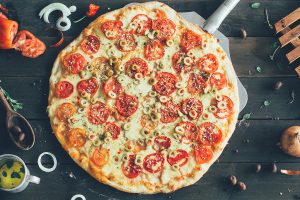 Stop by Pizza Express if you become peckish after visiting the Gateway of India, it's just around the corner – Credit: Rodrigo Monges
Plan your trip
Francesco's Pizzeria
A cosy glass-fronted outlet in Lower Parel more famous for its lasagne than its pizzas, but that doesn't make them pizzas any less spectacular! This little joint loves to play around with funky new themes and ideas and even had an Italian chef over recently to mull over a new menu. The massive menu covers everything from desi twists to authentic hits.
India Someday recommends: The Notorious Nachos Pollo pizza. Nachos on a pizza. Yes.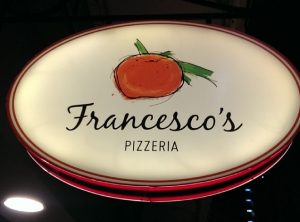 Try the The Notorious Nachos Pollo pizza, if you can handle it – Credit: kshitij_shah_89
Plan your trip
Playlist Pizzeria
Great people make great pizza. Lovely staff and catchy music are the heart and soul of this no-frills outlet in the corner of nowhere that is constantly packed with diehard customers that love the place for its dedication to amazing pizza and nothing else. That said, our recommendation may catch you a little off guard!
India Someday recommends: Garlic bread. It's almost a pizza in itself with a thin slice topped off with mounds of delicious gooey garlicky cheese.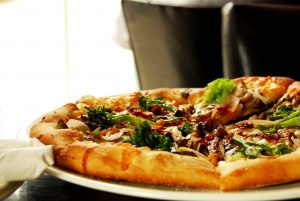 A great pizzeria is all about the food (of course), but also a warm atmosphere and music to enjoy while you eat – Credit: Roycin D'souza
Plan your trip
Quattro Ristorante
A worthy offering for the vegetarians tired of putting up with sub-par Italian just to avoid meat, this quirky little corridor of a restaurant takes their mission very seriously. Beautifully starters and mocktails set the bar high for the veritable event that is the main course. A lovely spot to cuddle up in the booths with your favourite cuddle-buddy.
India Someday recommends: Mediterranean pizza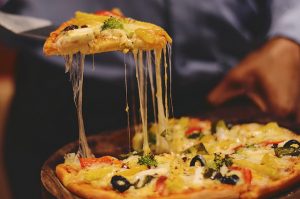 A choice for the vegetarians – Credit: The Lollipop