Top 9 Things to do in Shimla for a memorable holiday in 2021
Shimla used to be the summer capital of British rule in the Indian subcontinent. Rightly known as the Queen of the hills, Shimla is now the capital city and also the largest city of Himachal Pradesh. Set at the foothills of the majestic Himalayan range, this tourist town offers numerous exciting activities. From lush green landscapes to snow-clad mountains, it's highlight is the abundant natural beauty. Besides the monsoon months (July-September), Shimla is a year-round holiday destination. Whitewashed in the winters, it is the ideal time to enjoy skiing, ice-skating and other winter sports. In the summers, the climate is pleasant and ideal for adventure activities like trekking.
This beautiful town has ample sites worth exploring and for you to see, for yourself, why it's titled 'India's Queen of Hills'. Spoilt by choices and overwhelmed with the number of things to do? Here's our guide to help you plan the ideal itinerary with a list of the best things to do in Shimla. All the Must-Do's and Must-See for a memorable holiday.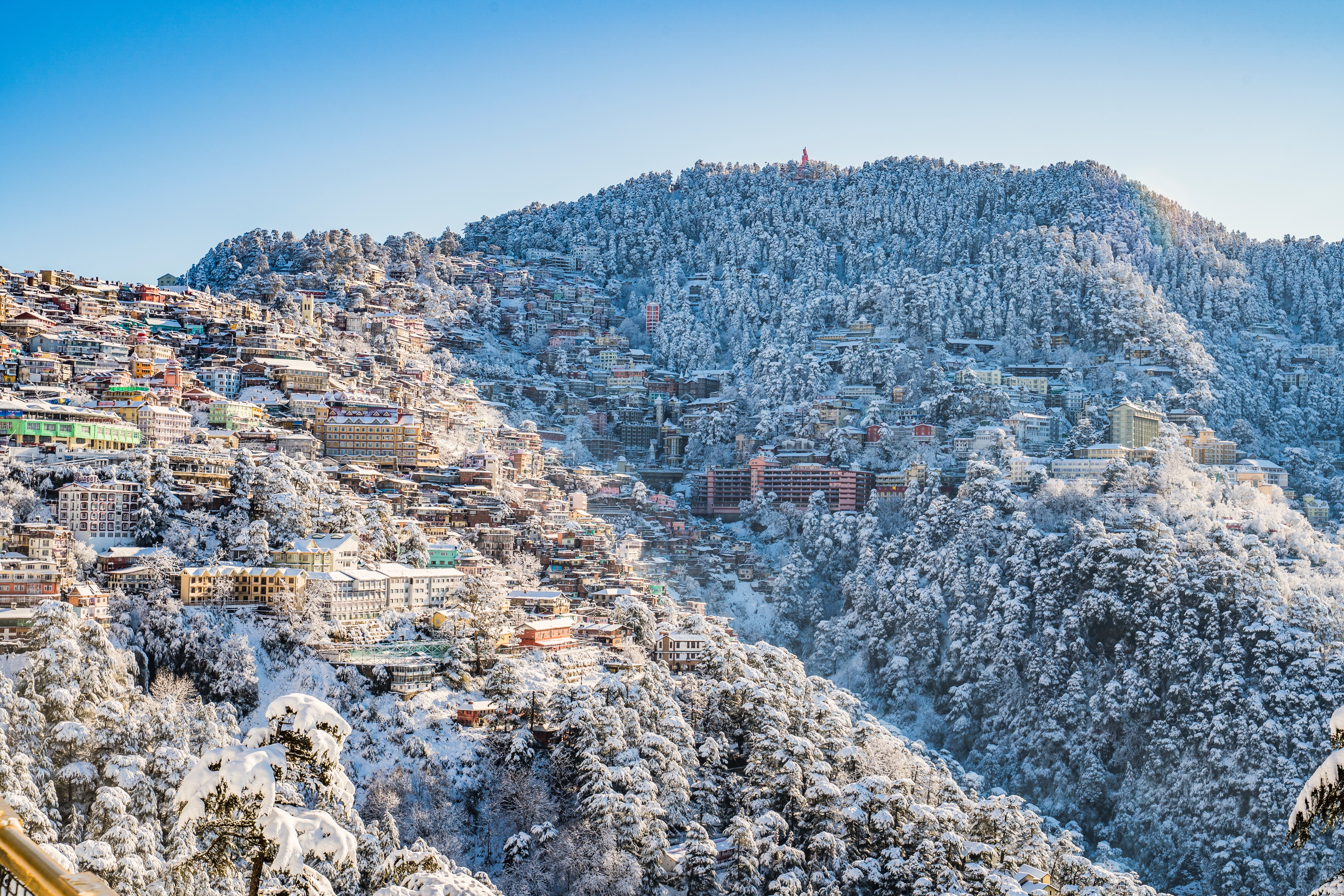 The town under the beautiful blanket of snow- (photo credits: Pexels)
best things to do in Shimla
Shopping at Mall Road and Lakkar Bazar
Almost every tourist in Shimla has walked on the streets of Mall road alined with colonial structures. Located in the heart of Shimla, the mall road runs a level below the Ridge and is the longest street here, while both are vehicle-free road. You can reach the mall by walking or with an elevator from the Old Bus Stand Road at the Hotel Combermere. The street offers a lot of cafés, restaurants, and cafes. It is lined with stores that sell branded items as well as handicrafts, linens and artefacts. If shopping is on priority make sure to practise your bargaining skills.
Another place is Lakkar Bazar, which is just adjacent to The Ridge is a mini paradise for shoppers. With Tibetans influence, the market is one of the best places to buy the famous Kullu shawls and ornaments. you will find handprinted woollen ware, inexpensive jewellery and wooden products.
VISITING HOURS: 08:00-18:00 hours
ESTIMATED TIME: 2-3 hours
COST: Free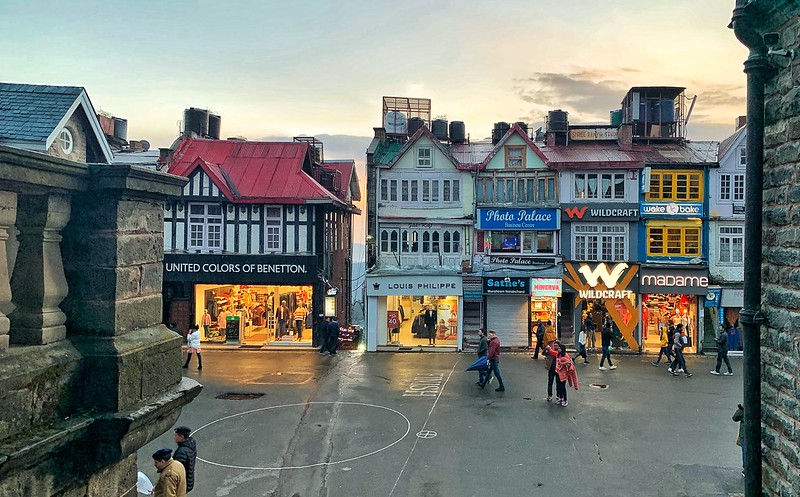 Shops on all road in Shimla
Ice skate on Asia's only open rink
Would there be a better romantic moment while skating on an ice rink with your partner. The rink is located near Lakkar Bazar on circular road in Shimla and attracts skaters from all over the globe. Thousands visit it every year to display their skills. The climate and surrounding play a strong role in preventing the ice from melting.
VISITING HOURS: 08:00-11:00 * 17:00- 20-00hours in months of November & december.
ESTIMATED TIME: 2-3 hours
COST: INR 100-300 per person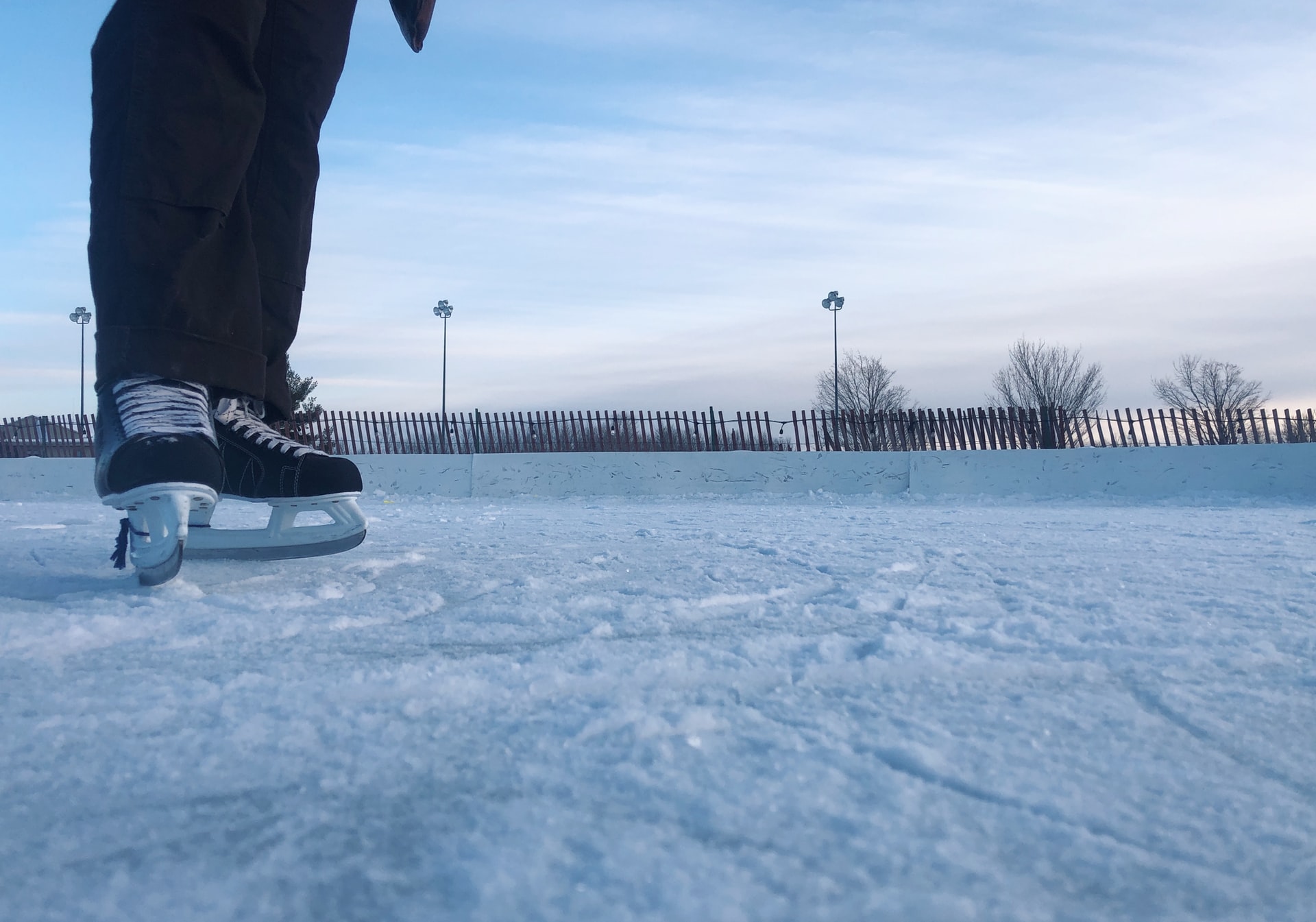 Try ice-skating in fresh air for a change – (Photo credits: Unsplash)
A scenic ride in the Toy Train
The best way to start your tour to Shimla is on a scenic long ride of the toy trains here. There are a couple of trains that run throughout the day, crawling through tunnels and forested hills. It connects the hilly region of Shimla to the plains of the neighbouring state of Punjab in Kalka. This colonial railroad is also a UNESCO world heritage site consisting of more than 500 curves and bridges.
VISITING HOURS: Trains operate between 05:00 to 18:30hours
ESTIMATED TIME OF FULL LENGTH: 4-6 hours
COST: 300-500 INR per person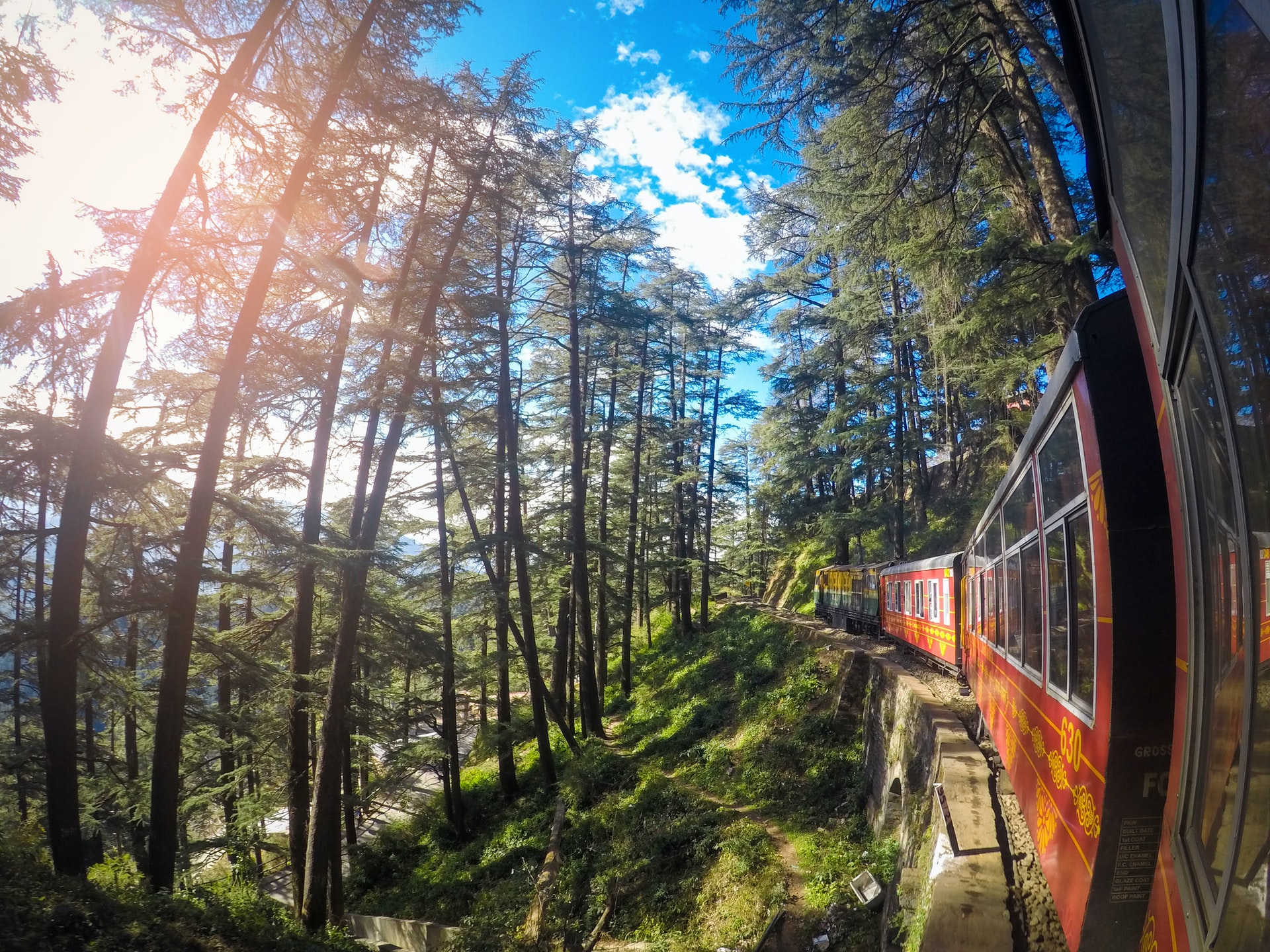 Grab your seat tight if you have fear of heights – (photo credit: kumar-chandugade)
A visit to Christ Church
The main landmark of Shimla at the eastern end of the Ridge. Built-in 1846, it's one of the oldest churches in northern India and a perfect example of Victorian colonial-style architecture. The interior is as majestic as the exterior, with pretty stained-glass windows depicting the brighter virtues of Christianity such as love, hope & humanity. If you are here on the weekend, you can attend the holy mass (prayer service) on Sunday mornings.
VISITING HOURS: Monday to Friday: 08:00-18:00 hours
ESTIMATED TIME: 20-40 mins
COST: Free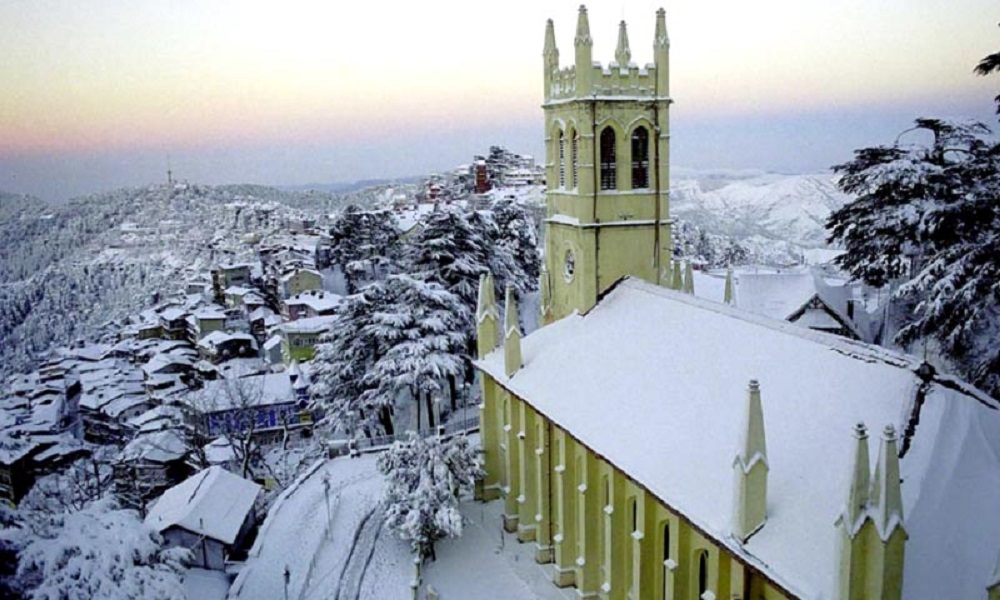 Christ Church covered in snow
Eat at recommended restaurants
Shimla has so much to offer, finding an ideal restaurant seems tough at times. Ensure a simple dinner doesn't dig a big hole in your wallet, eat from some of the best restaurants in town. Be it continental or local dishes, Shimla has it all. Mentioned are some cafe that will leave you delighted and dishes worth every penny.
The Brew Estate: North Indian & continental cuisines Timings: 11:00- 23:30 hrs
Wake & Bake: Multicuisine cafe and restaurant Timings: 09:00- 22:00 hrs
Cafe Simla Times: Specializes in European cuisines. Timings : 12:30-22:30 hrs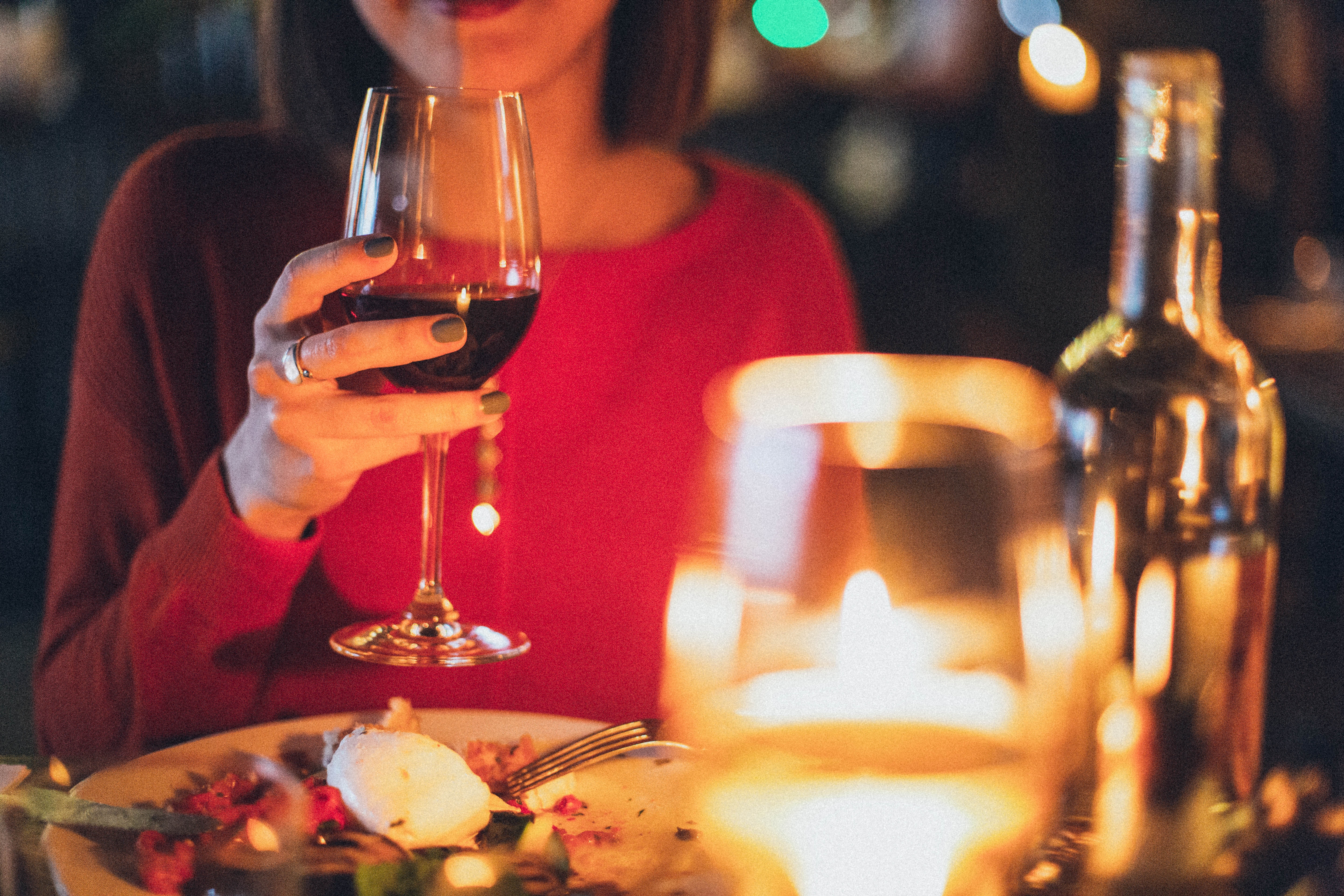 enrich your experience with fine dining – (photo credit: elina-sazonova)
A tour of Gaiety Heritage Cultural Complex
This perfect example of neo-gothic architecture was opened in 1877 and has been the cultural and entertainment centre of the city since then. The most popular attraction in this complex is the Victorian theatre where legends like Rudyard Kipling, Prithvi Raj Kapoor, Baten Powel, K. L. Sehgal, and others have performed.
You can see the coat of arms of the Amateur Dramatics Club hanging on the door to the upper level of Gaiety Theater on the Ridge. The ADC is one of the oldest clubs of its type in the world and continues to operate to this day.
VISITING HOURS: Monday to Friday: 09:00-17:00 hours
ESTIMATED TIME: 1-2 hours
COST: INR 10 per person for Indian tourists, INR 25 per person for Foreign tourists.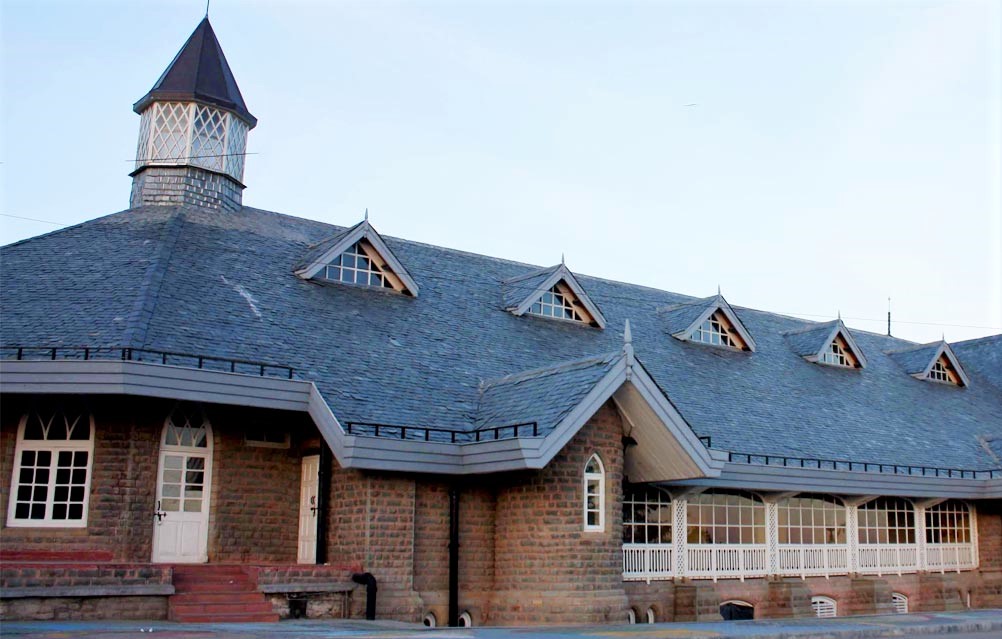 Catch a glimpse of the British era at the Gaiety cultural complex with its historical beauty and colonial architecture. – (Photo credits: https://shimlatourism.co.in)
Trek to the Jakhoo HILL and more
One cannot miss the massive Hanuman (monkey god) statue rising above the Ridge on the highest peak of Shimla (2455 m, 8000 feet). It is told that this temple has the actual footprints of Lord Hanuman. You can walk up here from the path behind the Christ Church. But be aware it's quite a steep walk. But it's worth it as the view from up there is one of the best in the entire city.
Though if you are into serious climbs, then there are a couple of trekking spots from Shimla that will definitely make you sweat. At around 3000 meters altitude, you will find treks being organised to peaks like Shali Tibba, Hatu peak, Chuddar trek which is the highest in Shimla.
VISITING HOURS FOR JAKHOO TEMPLE: All days: 05:00-12:00
ESTIMATED TIME: 1-1.5 hours
COST: Free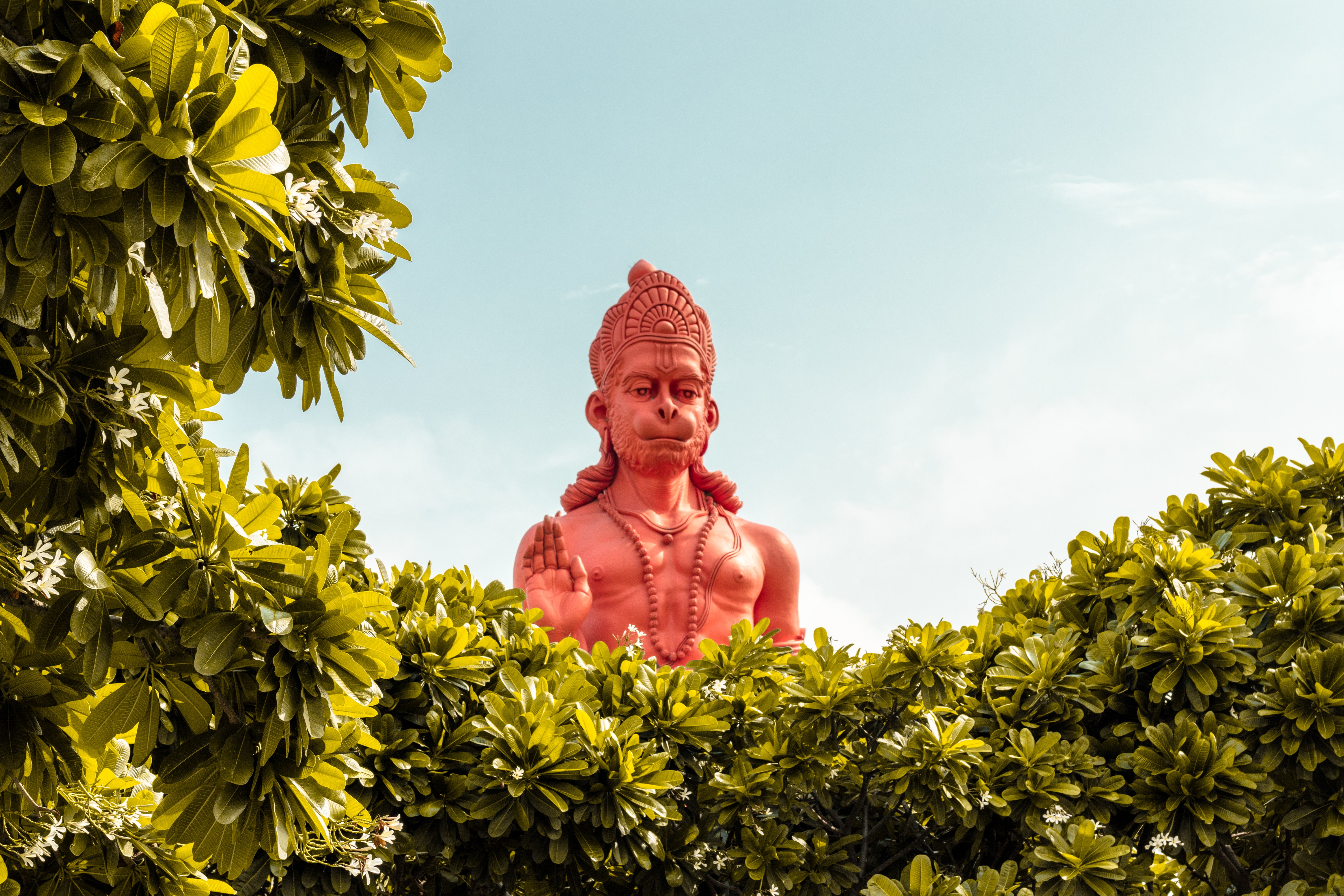 Lord Hanuman is adored for his strength and wisdom – (photo credit – himesh-mehta)
A Tour of the Rashtrapati Niwas
This beautiful neo-renaissance building on one of the highest points of Shimla was built as the residence of the British Viceroy (Governor-General) of India. When you see it for the first time you won't believe you are still in India! Some rooms can be explored as the building operates as a university for advanced studies. There is a small guided tour (Hindi speaking!) that shows you half of the ground floor and impressive hall – places where very significant decisions for India during the partition were made!
It also tells you about the technological features of the building like a steam electricity generator – the first of its kind in India. You can't enter off-tour and you will be allotted a certain time slot. The manicured garden can be visited without a tour.
VISITING HOURS: Monday to Saturday: 10:00-17:00 hours
ESTIMATED TIME: 2-3 hours
COST: INR 20 per person for Indian tourist, INR 50 per person for Foreign tourist.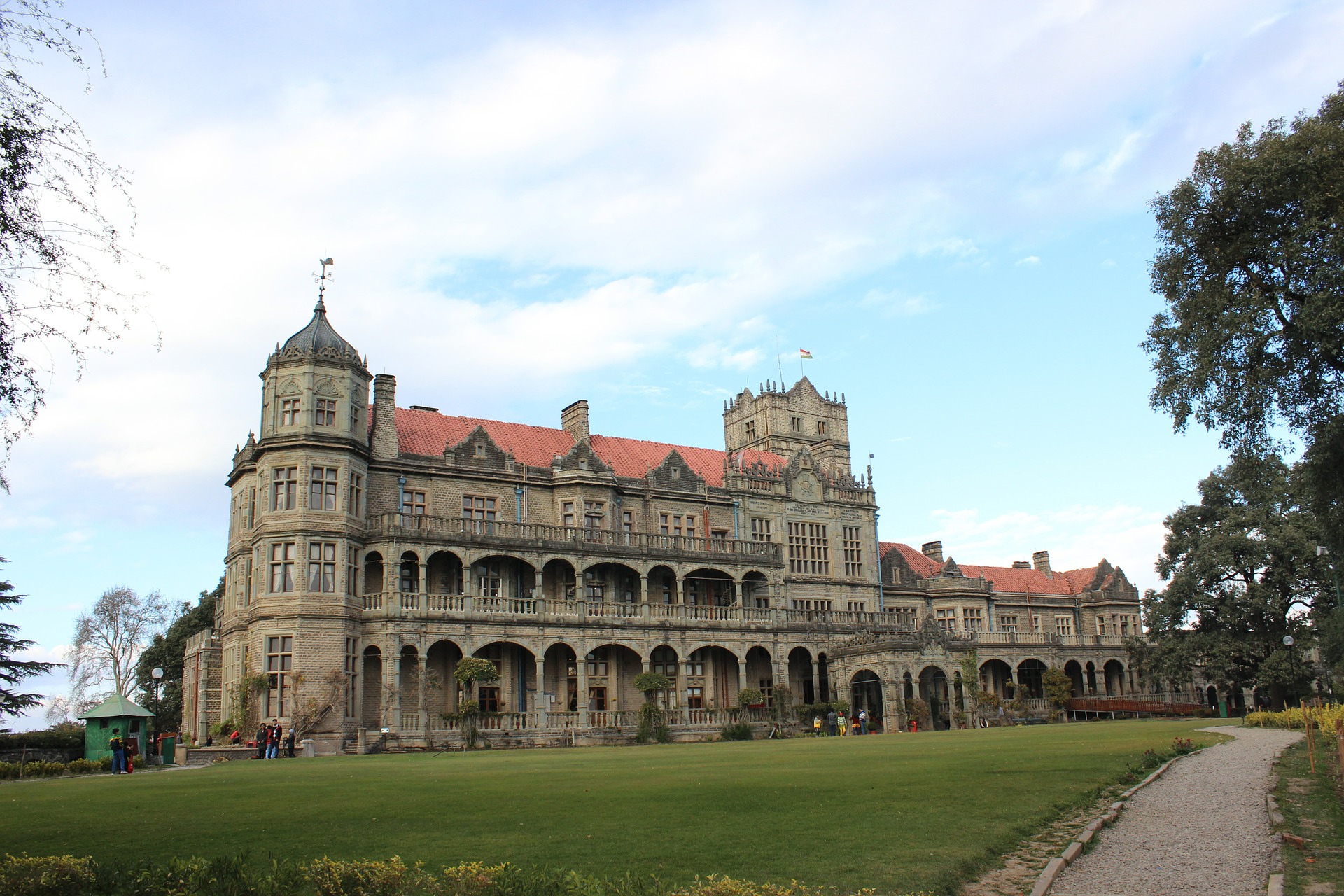 Viceregal Lodge & Botanical Gardens – (photo credit : Pixabay)
Play golf and Picnic at Annandale lawns
The Annandale was the major playground for the British pre-independence where they would play Cricket and Polo and organize picnics with a great view of the city and its beautiful surroundings. Today it protects the history in the Army Heritage Museum which is beloved by history buffs. The museum has a cafe around it, you can either snack there or find a cosy spot in the lawns of Annandale for a picnic.
Other interesting buildings to marvel at colonial architecture: Cecil Oberoi Hotel, Shimla Railway Board Building, Gorton Castle, Ellerslie, and all buildings around Scandal Point including a general post office and the town hall.
VISITING HOURS: Tuesday to Sunday: 10:00-14:00 hours & 15:00-17:00 hours
ESTIMATED TIME: 1-2 hours
COST: Free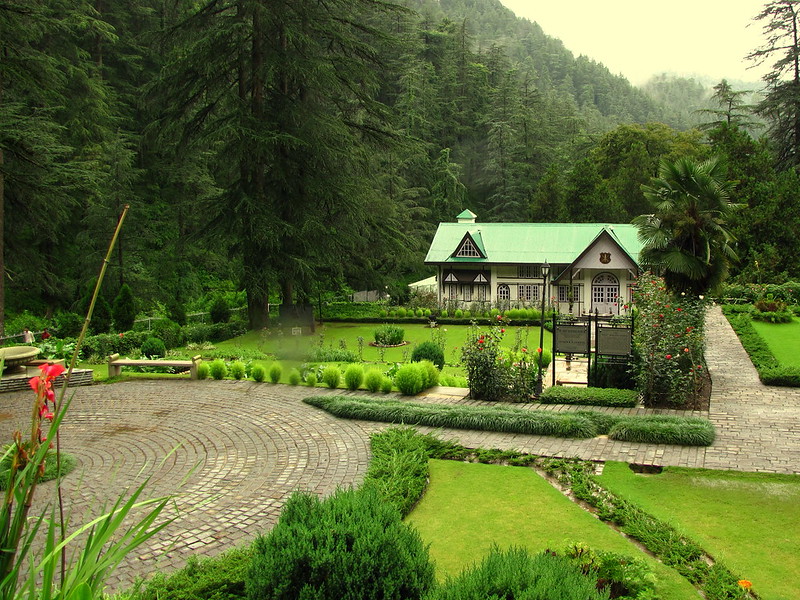 The Army Museum at Annandale
We hope our recommendations help you explore Shimla. If you need any assistance, do get in touch with us and we would be happy to help you.
Also, if you are planning your trip but can't choose what to do after Shimla or before? Don't worry we can help you plan your trip to India, Just get in touch with us and we will plan a trip that is tailor-made to suit your travel style. Be it an adventure, cultural experience, basking in the midst of nature, or spotting rare wildlife, India has it all and so much more.
helping you travel your way
Everything you need to know about India is here We have tried writing about everything you may need help with for your trip to India, If you need help in planning a trip to India Get in touch with us to to plan your trip of a life time.