Getting from Rajasthan to Goa
Often while travelling in India, travellers look at stopping at a beach destination like Goa after exploring the cultural diversity of Rajasthan.
Rajasthan and Goa both lie on the western coast of India. However, travelling between these two states is not very easy and can take a considerable amount of time.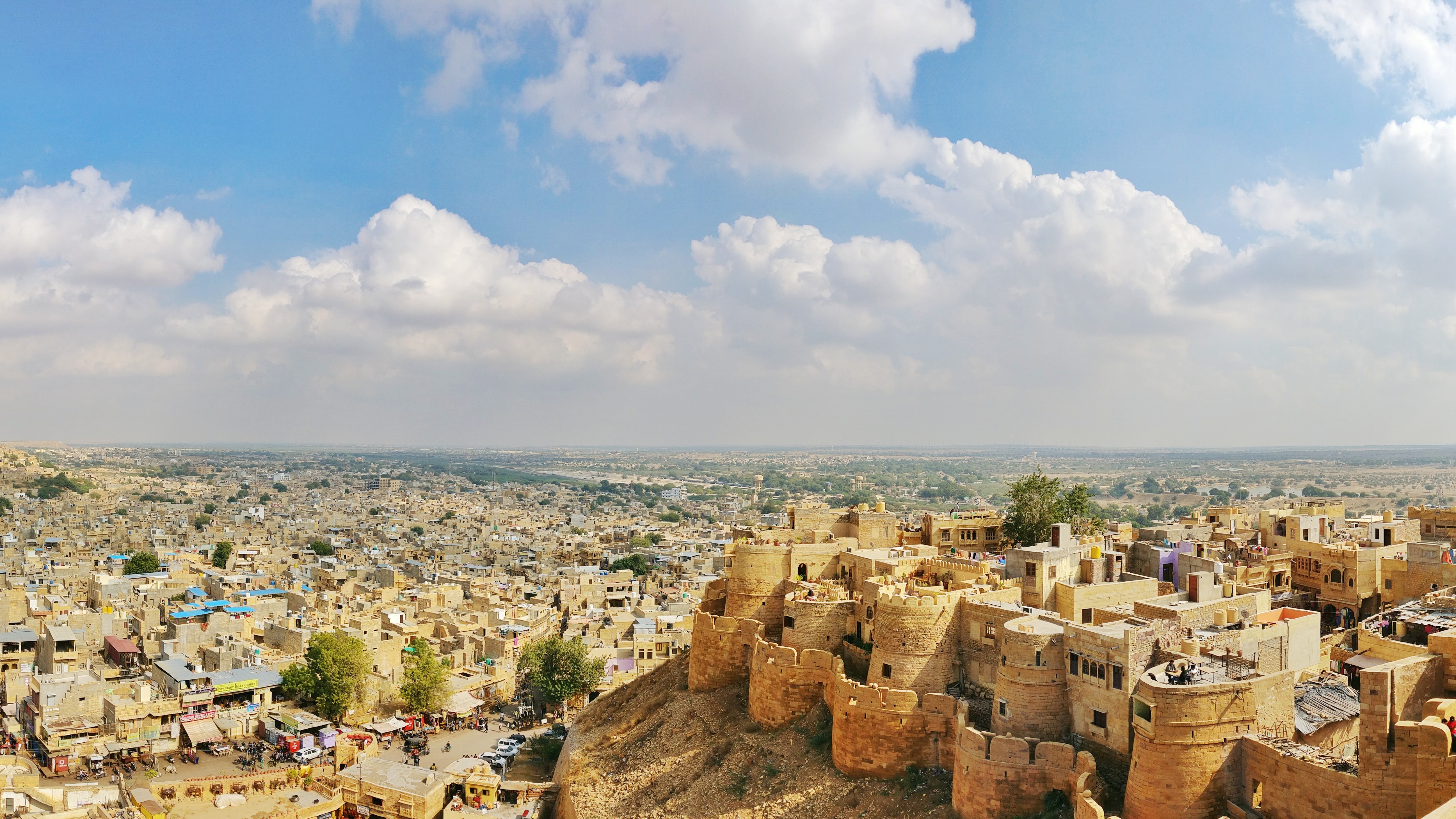 by train
Probably not the best way to get from Rajasthan to Goa or vice versa as the distances are considerably longer and the trains extremely slow and tend to run late. The trains start from Jodhpur and Jaipur in Rajasthan and go to Madgaon. But if you don't mind long train rides and a few delays, you can pick some of the following trains.
Most of the trains that connect Goa to Rajasthan originate from further North, some originate from Delhi, and others from more northern cities in Rajasthan like Ajmer and Bikaner. What you could do is travel to Mumbai by flight/bus/train and try catching a train that starts from Mumbai as chances of it getting delayed is less than the other trains.
Some trains reach Goa in the middle of the night between 02:00-03:00 Hrs. While Goa is generally safe, it is better to avoid these trains as the railway stations can be deserted at that hour and check-in at hotels is of course not the easiest.
Goa has a number of railway stations. If you are staying in North Goa then either Pernem or Thivim should be your boarding station. For South Goa, Madgaon or Canacona should be your boarding station.
Similarly, Rajasthan has a number of railway stations as well. It really depends on which city is your last destination, Jodhpur, Jaipur, Ajmer/Pushkar or Bikaner.
Udaipur and Jaisalmer in Rajasthan do not have direct train connections to Goa. You will have to change trains in Mumbai.
The train journey is between 25-30 hours and it's advisable to book your train tickets well in advance. Ideally, as soon as bookings for your travel date open up i.e. 60 days prior to the date of travel.
The train journey from Rajasthan to Goa has extremely diverse views from deserts to lush green hills and waterfalls in the monsoons. It is also the cheapest way to travel.

Enjoying the view from Mehrangarh Fort in Jodhpur (Photo Credits)
by bus
There are no buses that run between Goa and Rajasthan. It just takes too long and is too far and well, just not possible. Hiring a car and driver to drive you between Goa and Rajasthan will be extremely difficult to arrange, it would be a very long and expensive journey even if you found a driver that agreed to drive you.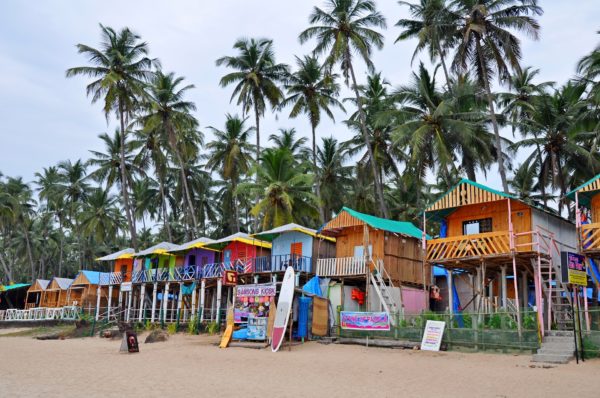 Colourful beach hut accommodation in Goa (Photo Credit – Aakka Aakka)
by flight
Udaipur, Jaipur and Jodhpur are the three cities in Rajasthan, from where you'd have a flight options to Goa, but all of them have connecting flights via Delhi/Mumbai. The flights are slightly expensive and have layovers but are still the most efficient mode of travel.
This one-stop flight tends to be more expensive as compared to the other direct flights that you might take in India. It's advisable to book in advance as the fares for one-stop flights can really soar closer to travel dates.
If you are in Udaipur you could drive up to Ahmedabad and then fly directly to Goa.
Note: Do take the same airline flight for both sectors, as then you are not liable to have any errors in case of delays in the first flight.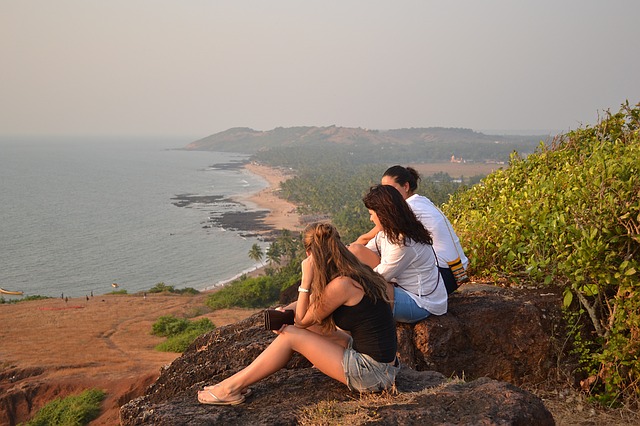 Our suggestion
We at India Someday would really recommend that you plan to break your stay in Rajasthan and Goa with a few days in Mumbai. This is a little biased as we are based on Mumbai, but it is a fun city to visit. So if you do have time then a stopover in Mumbai, else take a flight and save yourself the travel time by train.
Planning on visiting Kerala after Goa? Here's how you can get between the two states.
Marine Drive Mumbai
helping you travel your way
Everything you need to know about India is here We have tried writing about everything you may need help with for your trip to India, If you need help in planning a trip to India Get in touch with us to to plan your trip of a life time.