Getting From Chennai to Kerala
Tamil Nadu as a state has a lot to offer for a holiday, Chennai not so much. There isn't a lot one can do in Chennai. We're not saying that Chennai is a bad place to visit, but it's not something you would regret missing. If you're in the city and looking for something that packs more of a punch, this post will help you understand how to get to Chennai from Kerala.
There are multiple ways of getting to Kerala if you are in Chennai, but it depends on what your plan is. Are you in Chennai because you are planning to explore Tamil Nadu? Or are you in Chennai because you want to explore Kerala? Maybe Chennai is just a pit-stop along the way?
There are various ways of doing this trip. Tamil Nadu in itself has a lot of beautiful places to offer. It's a state known for its temples. So if you're a fan of architecture and history and find peace in temples, we suggest you spend some more time in Tamil Nadu before you head to Kerala.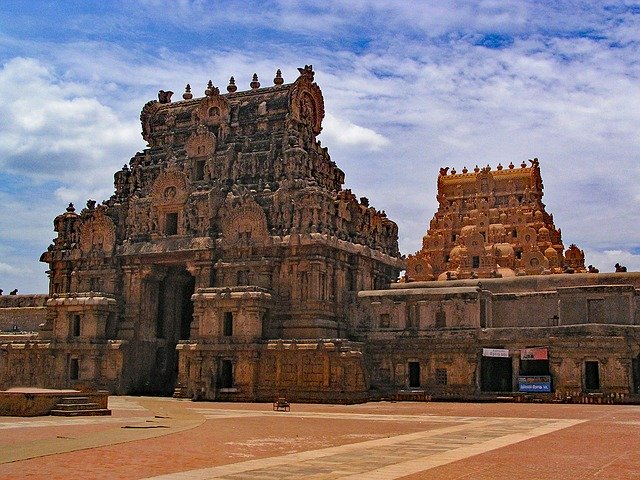 Bridheshwara Temple
By Flight
To sum it up there are two ways of going from Chennai to Kerala. One is to directly take a flight/train/bus from Chennai to Kerala with plenty of options to get there, depending on what your interests are. If temples and culture are more attractive to you than backwaters, beaches and forests you might prefer to simply stay in this state.
Almost all domestic airlines ply daily non-stop flights between Chennai and Kerala. You can fly either to Cochin, Trivandrum or Calicut in North Kerala. This is the fastest and most convenient way to get to Kerala.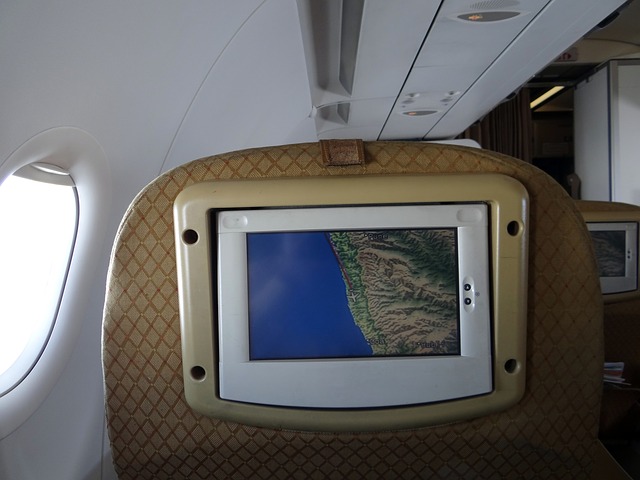 By Road
You can start by driving South to Mahabalipuram (just 50 kms away). Spend a night there, explore the beautiful temples and then head to Pondicherry. It's a lovely city built in the French style of architecture. It has some of the most amazing churches and temples and the Aurobindo Ashram. If France was a jigsaw puzzle, Pondicherry is a jigsaw piece that the French left behind!
Spend time in Pondicherry visiting the serene churches, temples and ashrams. Spend a few of your evenings watching the sun go down on the beaches of Pondi. Head next to Madurai but not before making a couple of stops on the way first.
If you still haven't had enough of the beautiful temples and the simple yet elegant towns, check out Tiruchirappalli (Trichy) and Tanjore (Thanjavur). These towns are an hour away from each other and almost 5-6 hours away from Pondicherry. You can spend a night or two in Trichy or Tanjore before you head to Madurai. It is approximately 4 hours away and getting on a bus shouldn't be a hassle.
Madurai is the king when it comes to protecting the old world charm. Known as the Athens of the East by some, the city that never sleeps by others. The Gandhi Memorial Museum is a place you should visit along with the Meenakshi Temple. Because of the geographical location of Madurai you are not too far (only a 4 hour drive away) from the abundantly blessed hill station of Munnar in Kerala (blessed by nature and more importantly, chocolate). What else does one want?
You can always explore Tamil Nadu first. Go to Madurai and from there go to Kerala and start your Kerala exploration.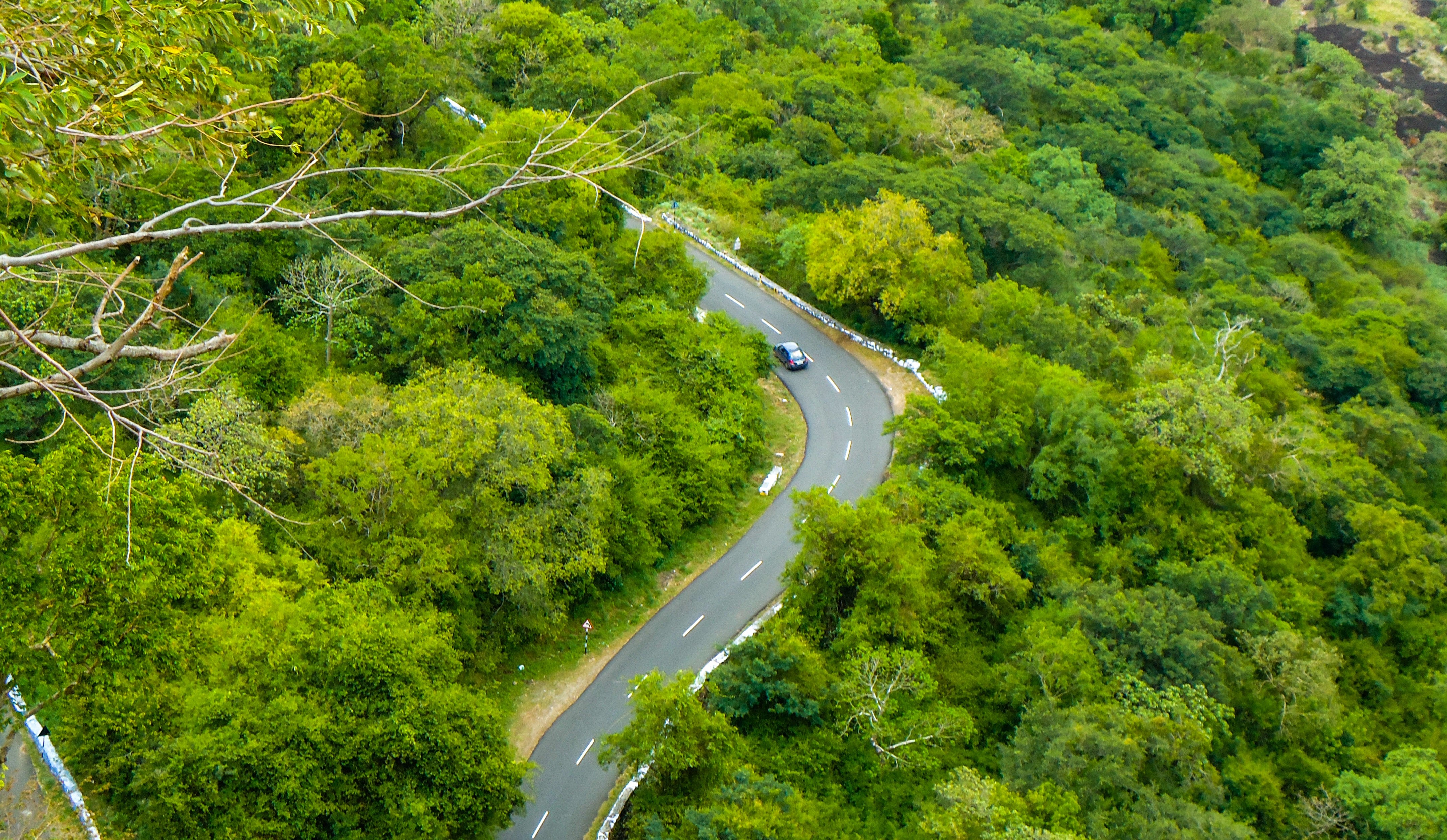 Travelling through the green mountains
By Train
Taking a train from Chennai to Trivandrum (Chennai-Trivandrum SF Express) means skipping a lot of the places in Kerala and Chennai. We suggest you take this train only if you are heading to Varkala. This train runs seven days a week.
A train from Madurai to Ernakulam is a 12-hour journey. We suggest you take the Chennai Egmore–Guruvayur Express. This train also runs 7 days a week, departing from Chennai at 07:40 hrs, stopping in Madurai at 16:40 hrs and arriving at Ernakulam at 03:25 hrs.
To summarize getting from Chennai to Kerala isn't really difficult, there are a lot of trains, buses and flights that are available, but we suggest you explore Tamil Nadu before you visit Kerala. If you can't wait to get to Kerala then leave now!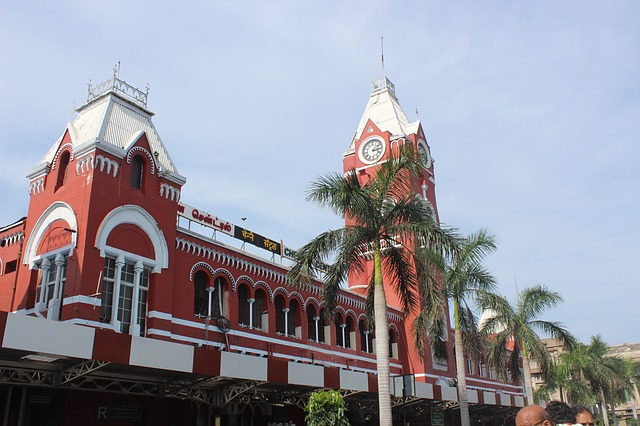 Chennai Central Railway Station
helping you travel your way
Everything you need to know about India is here We have tried writing about everything you may need help with for your trip to India, If you need help in planning a trip to India Get in touch with us to to plan your trip of a life time.