Child friendly holiday destinations in India
India has something for everybody. No matter what your age, interest level or budget, you'll find more than enough options to make your trip to India memorable. And it's especially great for kids. Bustling markets, colourful festivals, forts, palaces, beaches, forests… there's enough and more in India for kids. What's more, the experience will leave behind memories that last a lifetime. Here's our pick of child-friendly destinations in India to visit with kids, and what to do there: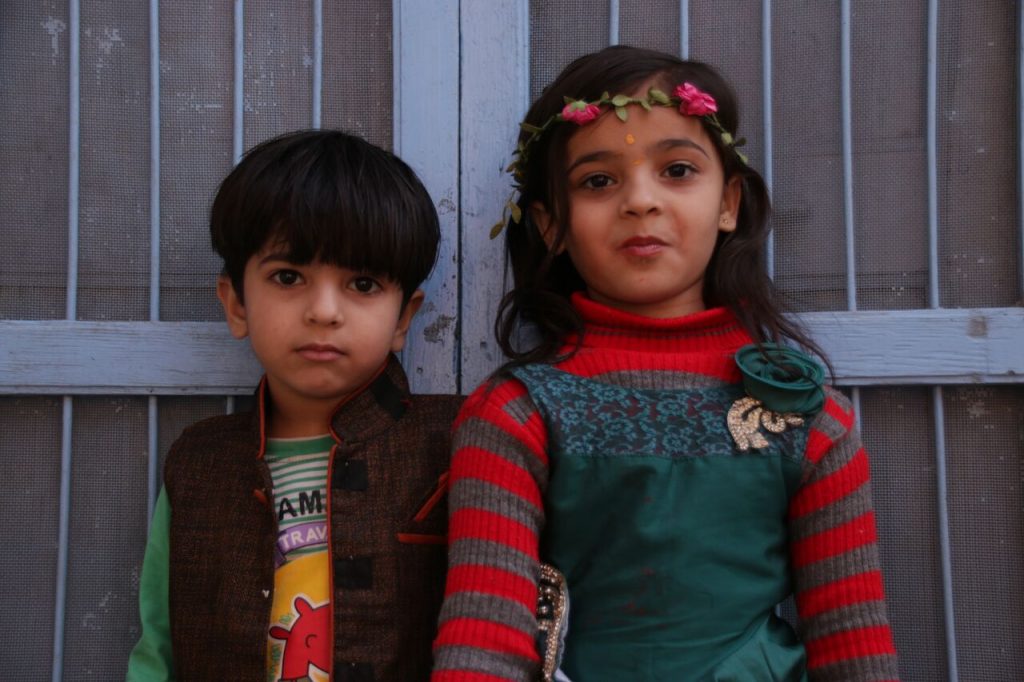 India is a very child-friendly destination!
Go on an elephant ride in Rajasthan
Rajasthan is known for its fabulous palaces and forts. But imagine visiting a fort atop an elephant! That's definitely something the kids will love! And Jaipur is just the place to do it, making it a top pick among child-friendly holiday destinations in India. The Amer Fort offers elephant safaris that take you all the way to the main entrance of the fort. What a magnificent way to arrive! Apart from that, there are plenty of other places in Jaipur where you can interact with elephants quite closely, and of course, go on an elephant-back ride.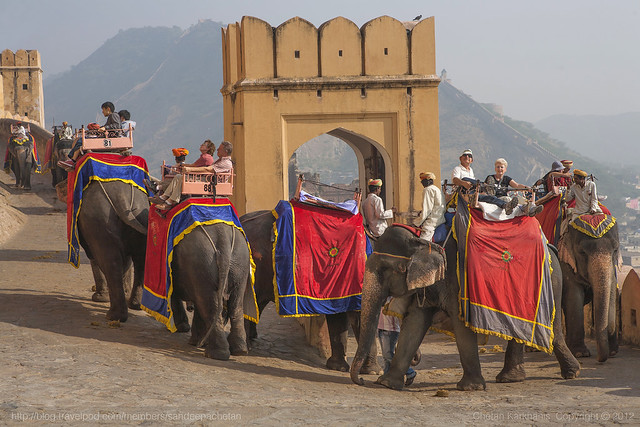 Elephant rides at Amer Fort, Jaipur (Photo Credit – sandeepachetan.com travel photography @ Flickr)
Try some water sports in Goa
Goa, with its lovely beaches and calm seas, is one of the best places in India to visit with kids. Add to that some great water sports and you have yourself a sure-fire hit. Most of the beaches in North Goa, from Arambol all the way down to Aguada have these activities during tourist season. Kids can go jet skiing, parasailing, kneeboarding, or ride a banana boat. They can even try kayaking in the calm backwaters, making Goa a must-go destination in India for kids.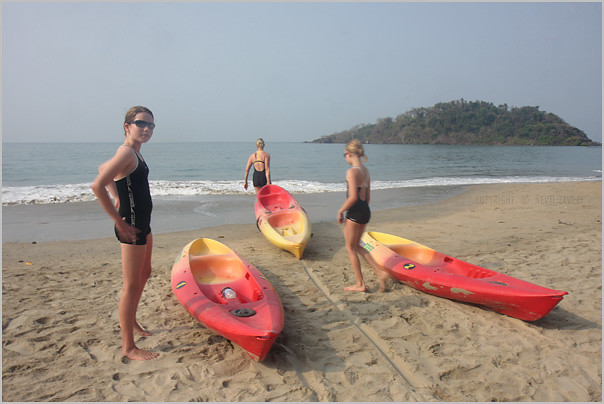 Off to Kayak in Indian waters (Photo Credit – Nevil Zaveri, Flickr)
Traverse the Ganges in Rishikesh
Of the four locations that Flying Fox operates ziplines in India, Rishikesh is probably the most scenic. Imagine traversing 400 meters across the Ganges river, suspended 70 meters in the air! Flying Fox has an impeccable safety record, so it's a great adventure option in India for kids. Additionally, Rishikesh also has white water rafting of all grades, making it one of the great places in India to visit with kids.
Water rafting
Spend time on a houseboat In Kerala
Among child-friendly holiday destinations in India, God's own country comes highly recommended. The extensive network of backwaters offers a wonderful opportunity for families to spend time together. Kids would love the idea of spending a whole day on the river, with the option of visiting some great restaurants along the banks. They can also take a smaller boat and traverse the narrower canals to observe villages whose sustenance depends on this lifeline.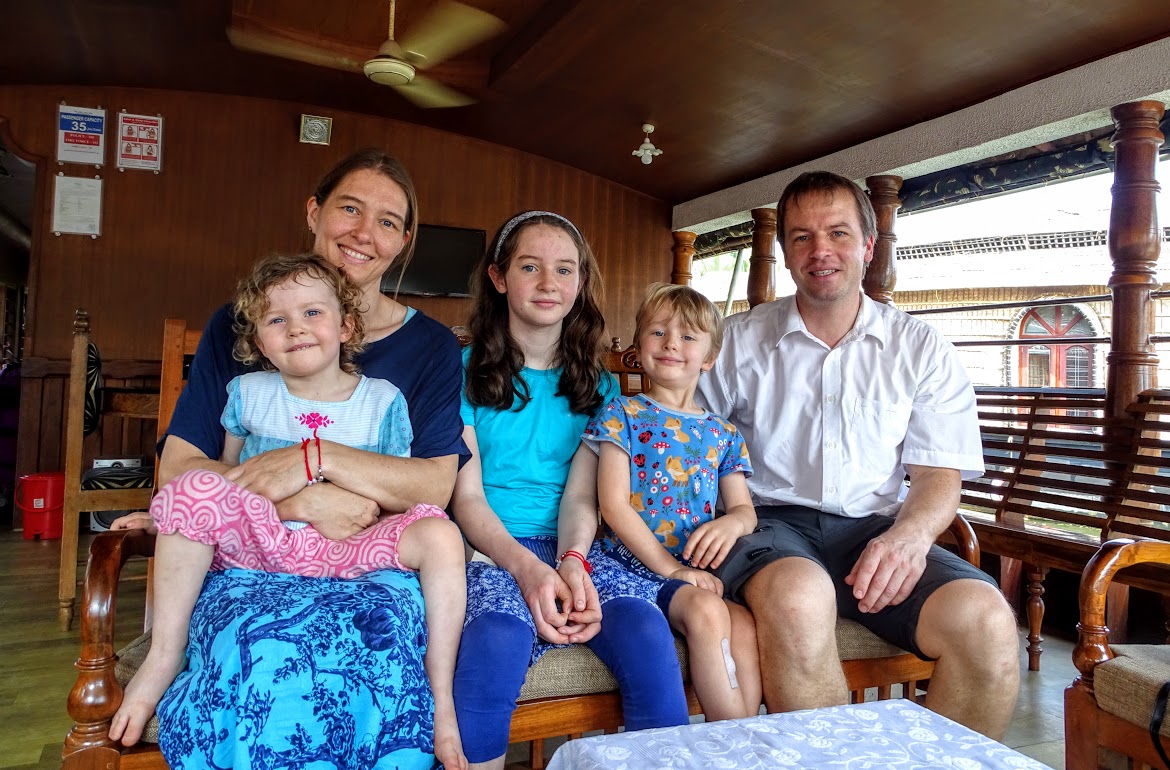 Our guests in Eco trails houseboat (Photo Credit – Annika Kästle and family)
Go on a wildlife safari in Bandhavgarh
Spending time in the jungles of India can be a fantastic experience, especially for kids. This is especially true for Bandhavgarh, where, along with a wide variety of fauna, tiger sightings are almost guaranteed. Watching this big cat in the wild is in a league of its own, making this national park one of the choicest places in India to visit with kids.
Planning a trip to India with children can seem daunting – but we're here to help! Get in touch, and we can put your holiday together for you.
helping you travel your way
Everything you need to know about India is here We have tried writing about everything you may need help with for your trip to India, If you need help in planning a trip to India Get in touch with us to to plan your trip of a life time.