Our Stay at Chandra Niwas Homestay Udaipur
We chose Chandra Niwas as our first homestay whilst in Udaipur and weren't we glad! After a long train journey from Mumbai, a heartfelt welcome at a very warm home is just what we needed. We instantly hit it off with Samvit and our trip across Rajasthan began on a high note!
Dr. Samvit Audichya runs Chandra Niwas homestay (named after his mother Chandra and Niwas meaning abode). He is also a philanthropist and is the founder of Daan Foundation, an initiative that helps in the development and education of rural children. We visited the learning centre and interacted with the kids who were engrossed in playing Uno and Carrom. Visiting the villages lets you into an entirely different Udaipur. If you would like to be involved and contribute to a social cause, you can either participate in the cultural exchange programme that Samvit organises or be a volunteer at the learning centre.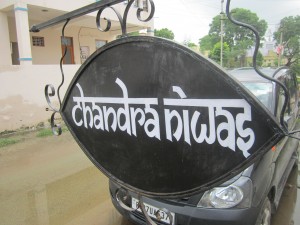 The most homely place to stay in Udaipur – Chandra Niwas Homestay
What we love about Chandra Niwas Homestay
*Read as 'Absolute Highlights'
His collection of antiques! I just couldn't stop admiring them. Most of them are old woodworks from old temples/forts modified into door panels, centre tables, jewellery boxes. Beautiful!
There is nothing fancy or over the top. It is a simple homestay with a lot of heart.
Samvit, himself! The ultimate chai-lover is the life of the place and such a great host.
You get to meet and hang out with other travellers.
Lovely artifacts at Chandra Niwas Homestay
What we like about Chandra Niwas Homestay
Read as the 'Nice things about this place'
The rooms and bathrooms are very clean. All the basic requirements are available in each room.
The lovely breakfast served in the common area and the fact that you can have as many cups of chai as you please.
The homestay is just a rickshaw ride away from the main attractions of Udaipur.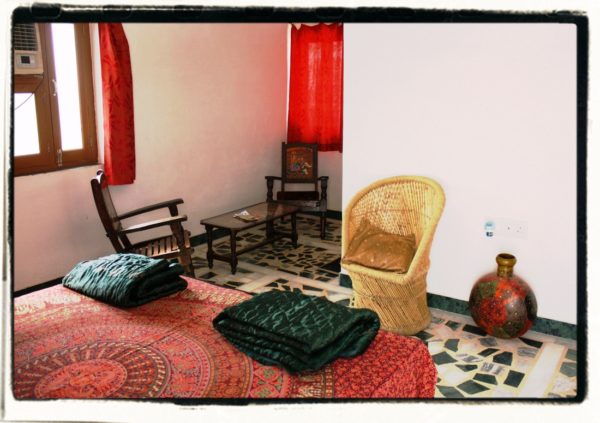 Neat and Clean homely rooms (Photo Credit – Chandra Niwas Homestay)
What we did not like
You may want to be aware of these points
I had absolutely no complaints and definitely looking forward to another visit. But do bear in mind to keep your sightseeing schedule in check because if not, then you will only end up having long chats over pyaaz ki kachori (onion kachori) and chai with Samvit!
Being away from the city, you cannot sit on the rooftop and gaze at the glistening lake or the lit up city palace. But, then neither will you see so many other tourists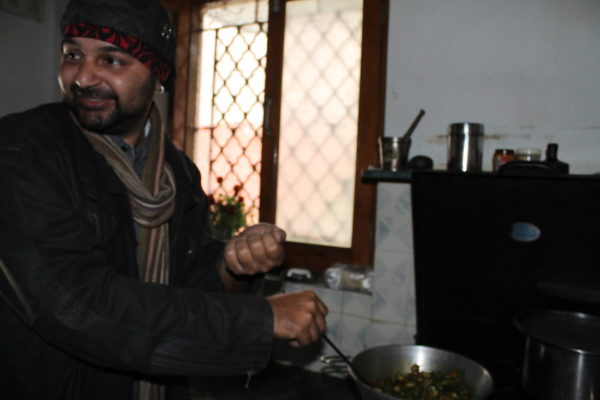 Cooking with Samvit (Photo Credit – Chandra Niwas Homestay)
Chandra Niwas is Ideal for
Backpackers
Single travellers
A long stay in Udaipur
Guests interested in visiting Samvit's NGO and education centre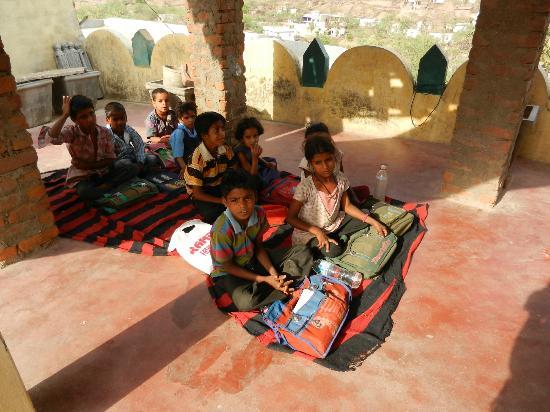 Daan Foundation (Photo Credit – Chandra Niwas Homestay)
Rates for Chandra Niwas
To plan a unique and economical trip across Rajasthan, contact us.
helping you travel your way
Everything you need to know about India is here We have tried writing about everything you may need help with for your trip to India, If you need help in planning a trip to India Get in touch with us to to plan your trip of a life time.