Best Weekend Getaways from Bangalore
If you're looking for the best weekend getaways from Bangalore, you're bound to be left clueless, with all the amazing choices. Bangalore has great connectivity in terms of air and road travel. Besides being a tech hub it most definitely is also the ideal travel hub. So, if you've got that travel itch, simply pack your bags and head out. To help simplify it for you, we've picked the ultimate list of places to visit near Bangalore.
Some cities mentioned below are famous for their natural beauty, while some are rich in history, brimming with historic and heritage sites. The drive to these places is what adds to the tranquility of these getaways. Pick your ideal weekend getaway destination or check them all out while you're still working from home.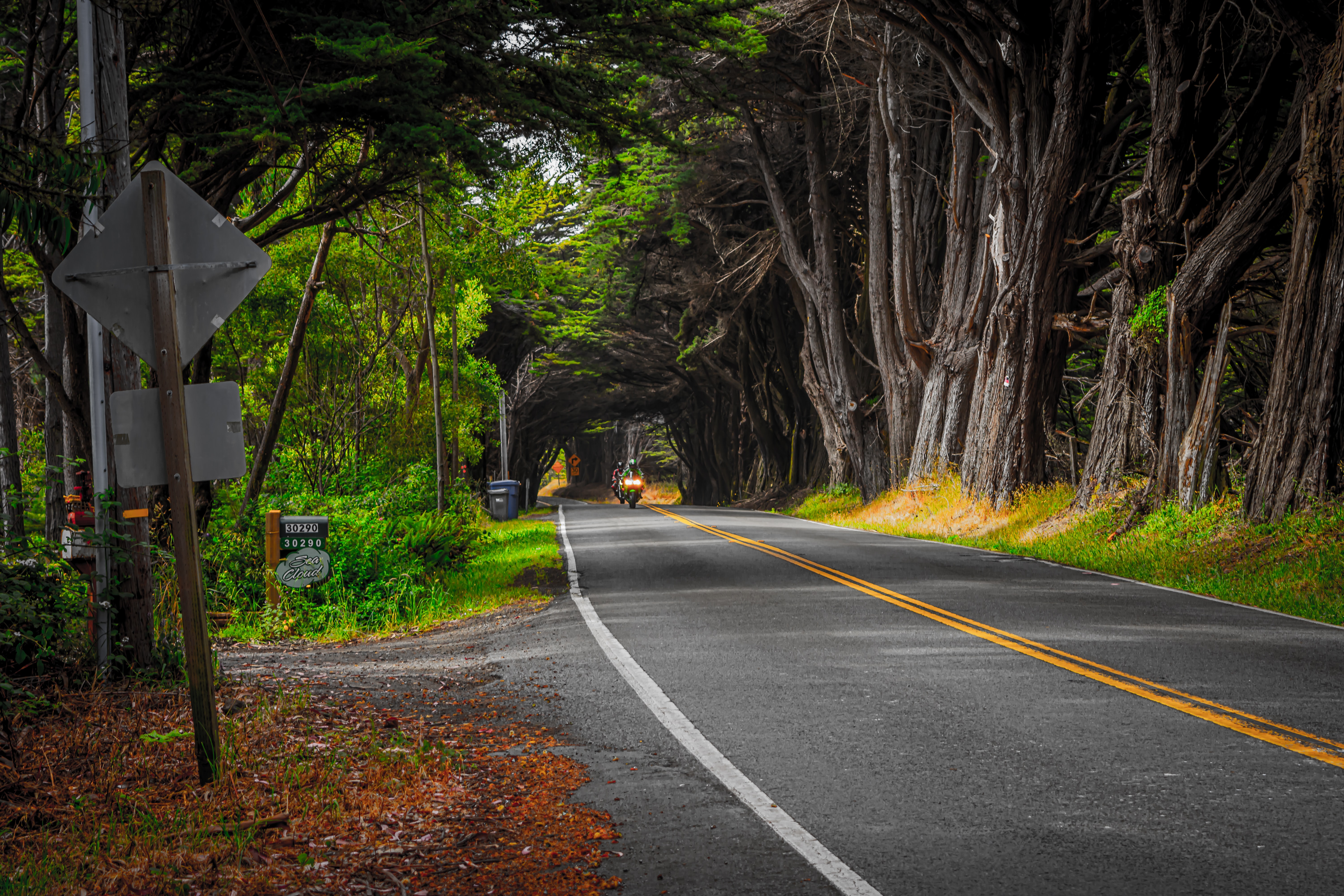 The picturesque road trip is just a preview of the gorgeous destination that awaits you – Credit: @hari-panicker | unsplash
Hampi
This UNESCO world heritage site is unlike any other tourist destination. There are no particular attractions to visit because Hampi in itself is the attraction. Just exploring the town will take lead you to gorgeous sites hidden in every nook and corner. It is a popular tourist spot for many inbound travelers and loved by rock climbing enthusiasts. The drive from Bangalore is 350 km and takes about 7 hours from Bangalore. It is also a popular pilgrim destination for Hindus given the ancient, majestic temples. The rock boulders and vast landscapes among the many things to do in Hampi, make this town seem somewhat magical. So, whether you're a history buff or not, Hampi is one place you ought to visit. The ancient ruins, rich history and the fascinating story behind it's very existence, is enough to make you fall in love with this gorgeous town.
Sunrise rock climbing at the rock boulders in Hampi. – Credits: Unsplash
Coorg
A five hour drive from Bangalore, Coorg makes for the perfect weekend getaway from Bangalore. If your seeking peace, tranquility and solace then this is just the escape you need. Among all the places to visit near Bangalore, Coorg is definitely at the top of our list. A much needed getaway from the chaotic, city life of Bangalore. Presently known as Kodagu, Coorg is a beautiful administrative district in Karnataka. The heart of Coorg, Madikeri is a beautiful hill town with picturesque cascades, lush green landscapes, and mystic hills. Coorg is also famous for it's coffee plantations and delicious cuisine. Trekking and Nature enthusiasts are in for a sheer treat here. This is one holiday you ought to take if you're living in Bangalore especially in the months between October to April.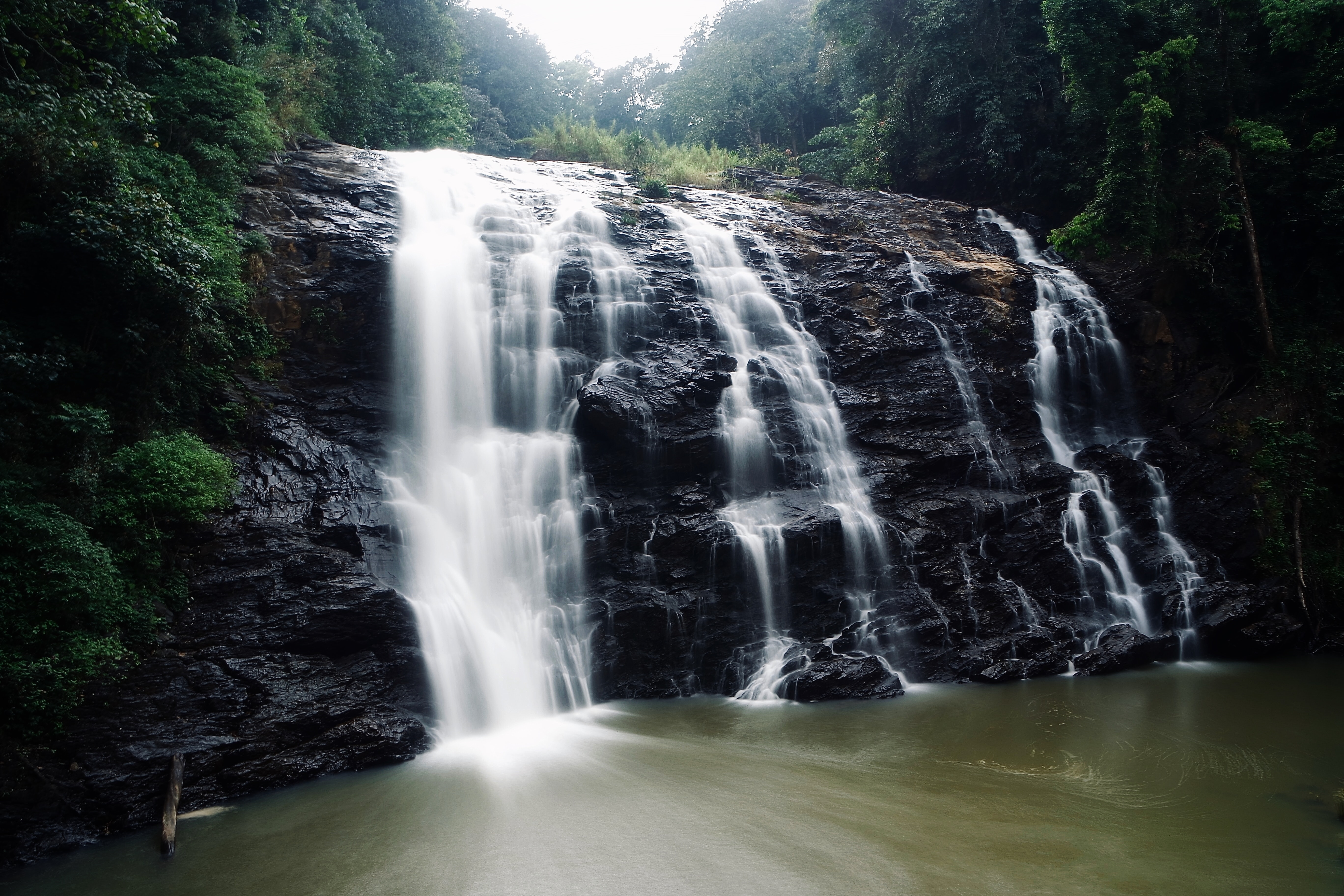 Spectacular waterfalls gushing down the densely forested hills. – Credits: @Priyanka-neve_unsplash
Pondicherry
Plan a 300km lovely drive from Bangalore to this tranquil coastal town, the French capital of India. With the wide variety of activities that cate to all kinds of travelers, you can never run out of things to do in Pondicherry. The union territory attracts tourists from all over the world. The serene vibe, charming colonial French architecture and quaint cafes help make sure that Pondicherry never disappoints the explorer in you. Among the countless things to do during your stay in Pondicherry, some of the best include, trying the local cuisine, learning scuba diving, sitting by the beach or even getting a first hand experience of the fishermen at work.
The best way to explore this town is on a two-wheeler that is easily available on rent. Among all the different places to visit near Bangalore, Pondicherry is the most unique. It is a colonial town with a rich heritage, brimming with natural beauty, white sand beaches and a dreamy vibe.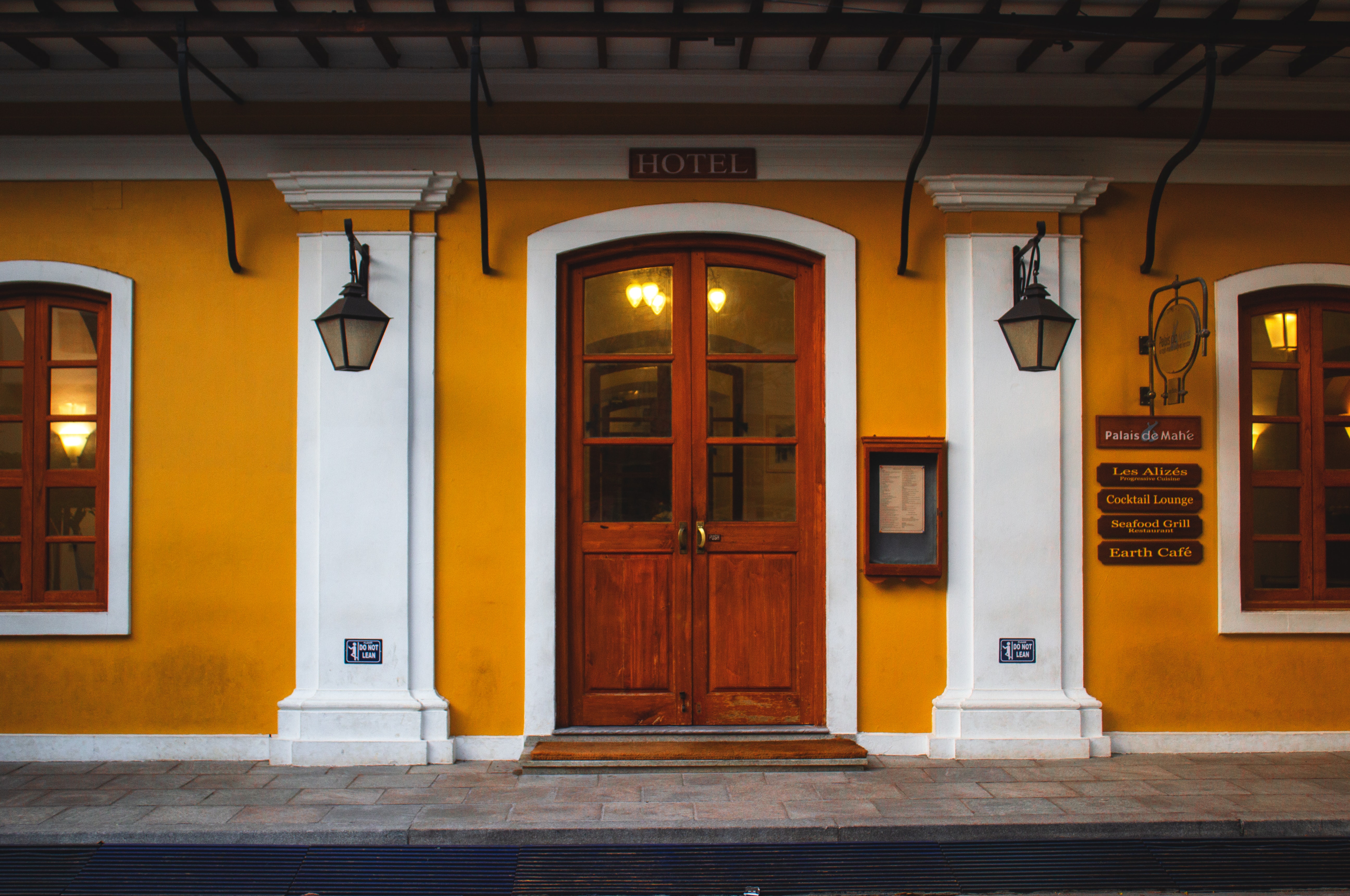 A heritage hotel in White Town, Pondicherry – Credits: Unsplash
Mysore
Whether you're looking to go on a family holiday or a romantic weekend getaway from Bangalore, Mysore is the perfect destination for it all. The grand Mysore Palace is definitely the highlight of the city. Besides this, Mysore is the ideal escape for history enthusiasts looking to explore the various monuments and explore the glorious past of this city. Mysore is a great weekend break from your hectic city life. The various temples, the wildlife, the natural beauty at Chamundi Hills and the humble locals, all add to the charm of this gorgeous city. If you're looking for places to visit near Bangalore, simply head to Mysore. Indulge in some sightseeing, shopping and relish the delicious local cuisine.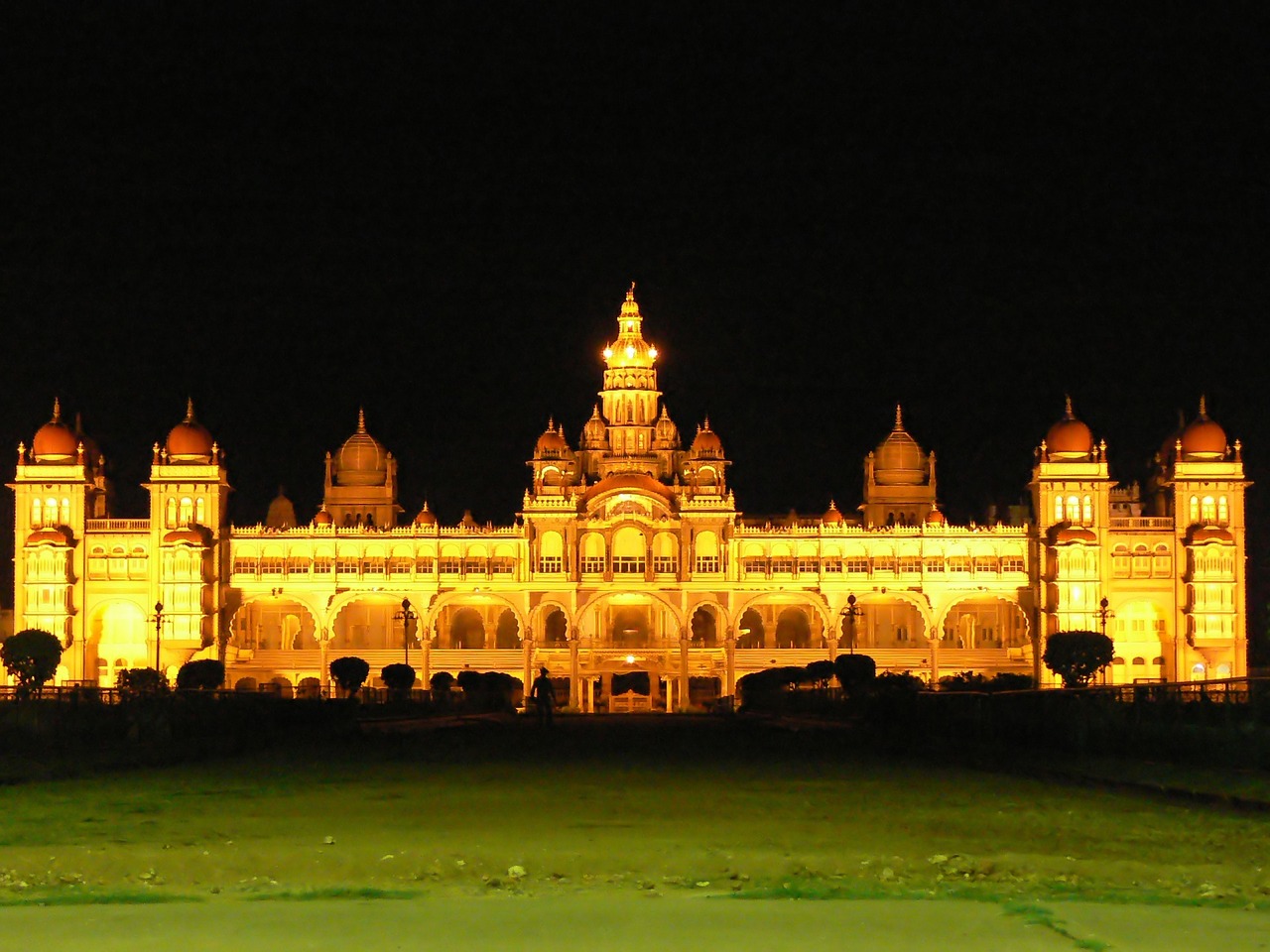 The Mysore Palace shines bright once the sun sets and the palace lights up.
Hassan
The stone carvings of the temples in Hassan are the highlight of this gorgeous, off-the-beaten path destination. The stunning architecture of centuries-old temples in Hoysala, Halebidu, and Belur, will leave you awestruck. These tourist attractions are located in close proximity to Hassan and are most definitely worth the visit. This small, ancient town is just 2-3 hours from Bangalore, and is extremely refreshing. The old school vibe, the quaint villages and gorgeous homestays, are what add to the beauty of this town.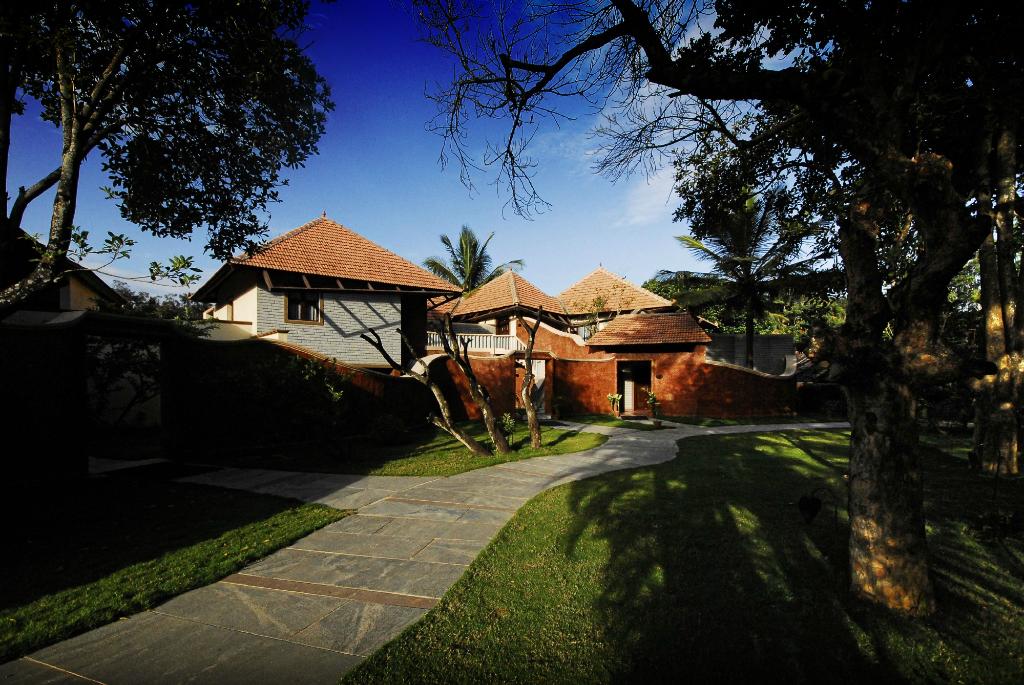 Hoysala-village-resort, a tranquil resort in this offbeat town – credit: tripadvisor
Kannur
A trading port in during the British colonial era, Kannur boasts a glorious history that is evident till date. Ancient monuments, be it forts or museums are boast the majestic past and have been well preserved. Being a coastal city, Kannur is dotted with countless palm fringed beaches, some untouched. If you're a beach person, this is the ideal place to visit, near Bangalore, for a weekend getaway. It is about 300 km from Bangalore, but the picturesque drive along the coast, makes the distance irrelevant. Besides the stunning beaches with clear blue waters, a visit to the fort and the lighthouse is a must. While you're there, don't forget to try the delicious local food.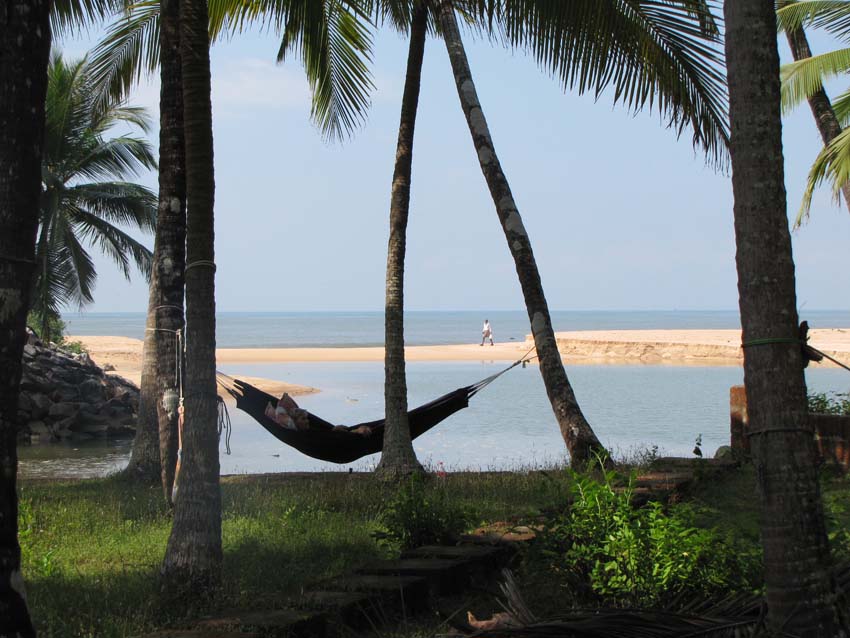 Basking by the beach in a hammock while soaking in the peace and quiet. – Credits: Tripadvisor
Mangalore
Mangalore is the perfect weekend getaway destination. Whether you're looking to pump that adrenaline and indulge in Adventure activities or simply looking to bask in the midst of nature. This vibrant port city attracts tourists from across the globe for it's breathtaking beaches and ancient temples. Known as the city where the famous "Gadbad" Ice cream originated, Mangalore is everything but mainstream. Apart from the mouth-watering cuisine, this port city is also one of the cleanest and safest cities in India. The drive from Bangalore to Mangalore takes between 7-8hours and the scenic rote will probably be the highlight of your getaway.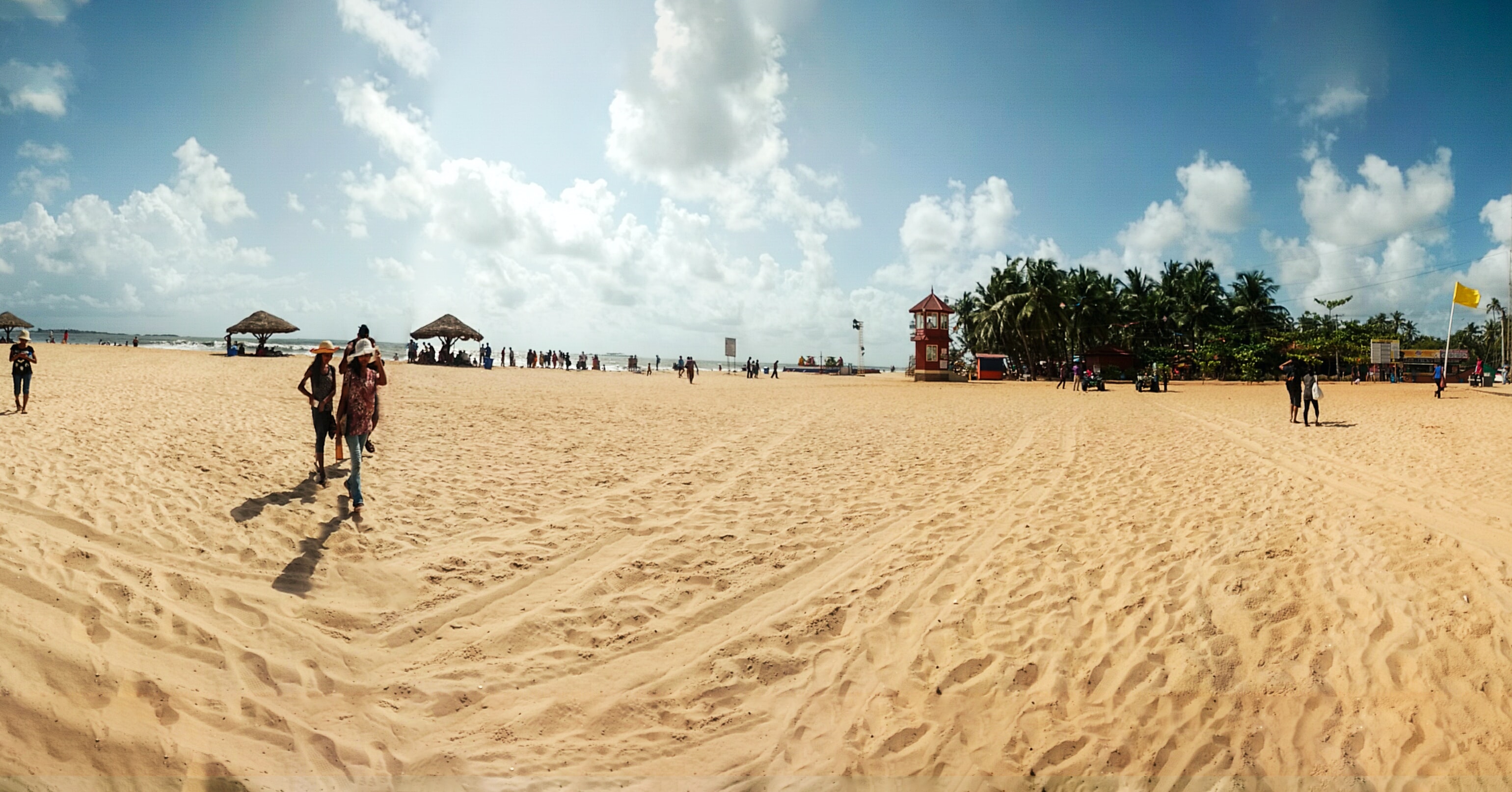 Malpe beach : credit – neil-mascarenhas
Ooty
A list of weekend getaways from Bangalore is incomplete without Ooty. It is one of the most sought after hill station in India. Situated on the border of Tamil Nadu and Kerala, it is just 260 km from Bangalore. There is a toy train that operates from Mettupalayam to Ooty passing through another beautiful hill station – Connor. Ooty is dotted with lovely homestays and hotels, suitable for a pleasant romantic getaway from Bangalore. An opportunity to the hustle and bustle of city life. This quaint hill station is one of the very few places to visit in India, that experience a year-round pleasant weather. This quaint town is known for it's tea plantations, lush green hills and chocolates, a rare gem in India!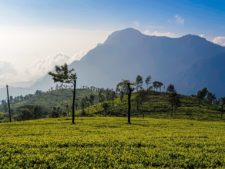 The vast stretches of lush green landscapes that are the true charm of this gorgeous hill station. – Credits: Unsplash
Kabini and Bandipur
An absolute treat for nature lovers and wildlife enthusiasts, Kabini and Bandipur both are almost equidistant from Bangalore, 4-5 hours away, from the city, by road. The ideal getaway into the wilderness. Go on a wildlife safaris, spot exotic flora & fauna, enjoy bird watching, and other outdoor activities. If you're passionate about photography and are looking for place to visit near Bangalore, this is just the place to visit. Head to the Kabini dam, go camping in the dense forests or explore the wildlife reserves, there's always something exciting to do here. The lovely stays with their rustic interiors, set in the midst of nature, are an experience by itself.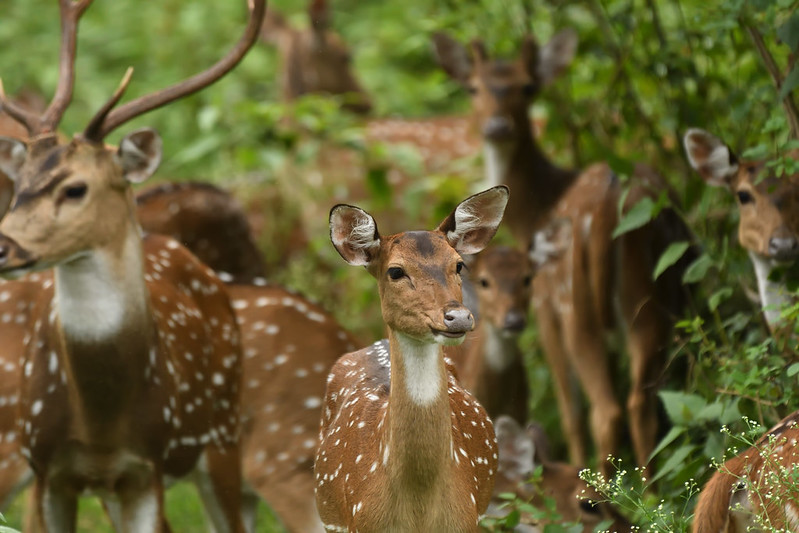 wildlife excursions in Kabini (Credit_Murali K)
These are some of the places to visit near Bangalore that you ought to have on your list of weekend getaways from Bangalore. Explore several offbeat locations in India which are sure to leave you spellbound. Do contact us for queries and assistance in planning your perfect escape from your chaotic life in the city. Explore India and all of its hidden gems.
helping you travel your way
Everything you need to know about India is here We have tried writing about everything you may need help with for your trip to India, If you need help in planning a trip to India Get in touch with us to to plan your trip of a life time.