Why we love Wildlife Sanctuaries in South India
Wildlife sanctuaries in South India are magical places – and here's why. The British coined the term 'monsoon'. Accordingly, this term is used to describe the incredible phenomenon that engulfs the better part of this country come June. The south-western state of Kerala is where it makes landfall first. Soon after, it traverses across the other southern states of Karnataka, Tamil Nadu, Andhra Pradesh, and the recently formed Telangana.
Rains hit the union territories of Lakshadweep, Andaman and Nicobar Islands, and the former French colony Puducherry during this period. Also, it is these five states and three Union Territories that comprise of South India. They happen to be the ones that benefit most from this seasonally reversing wind.
Because, this region boasts astonishing biodiversity and makes a South Indian jungle safari a richly rewarding experience. Since South India is home to multiple wildlife sanctuaries and diverse flora and fauna, picking one over the other is difficult.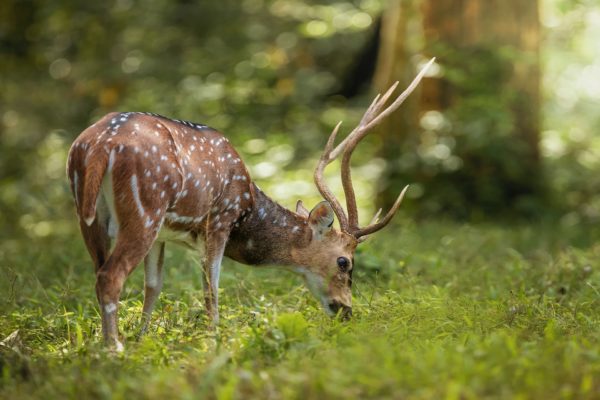 Periyar Tiger Reserve, Palakkad, Kerala (Photo Credit – Trison Thomas)
Leopard spotting
South India isn't the best place to spot tigers. Since it isn't the ideal habitat for tigers, it allows smaller cats to thrive. Accordingly, wildlife sanctuaries like Parambikulam and Kabini almost guarantee leopard sightings. But this is just one of the reasons why nature tours in South India come highly recommended.
Indian Leopard (Photo Credit – Subhkaran Singh)
The astonishing Asiatic elephant

Visit any of the wildlife reserves in South India and crossing paths with this pachyderm is a near given. Large swathes of land are prime elephant territory, of which Bandipur National Park is a prime example. But don't be fooled by their lumbering gait and benign appearance. Solitary tuskers charge quite unexpectedly.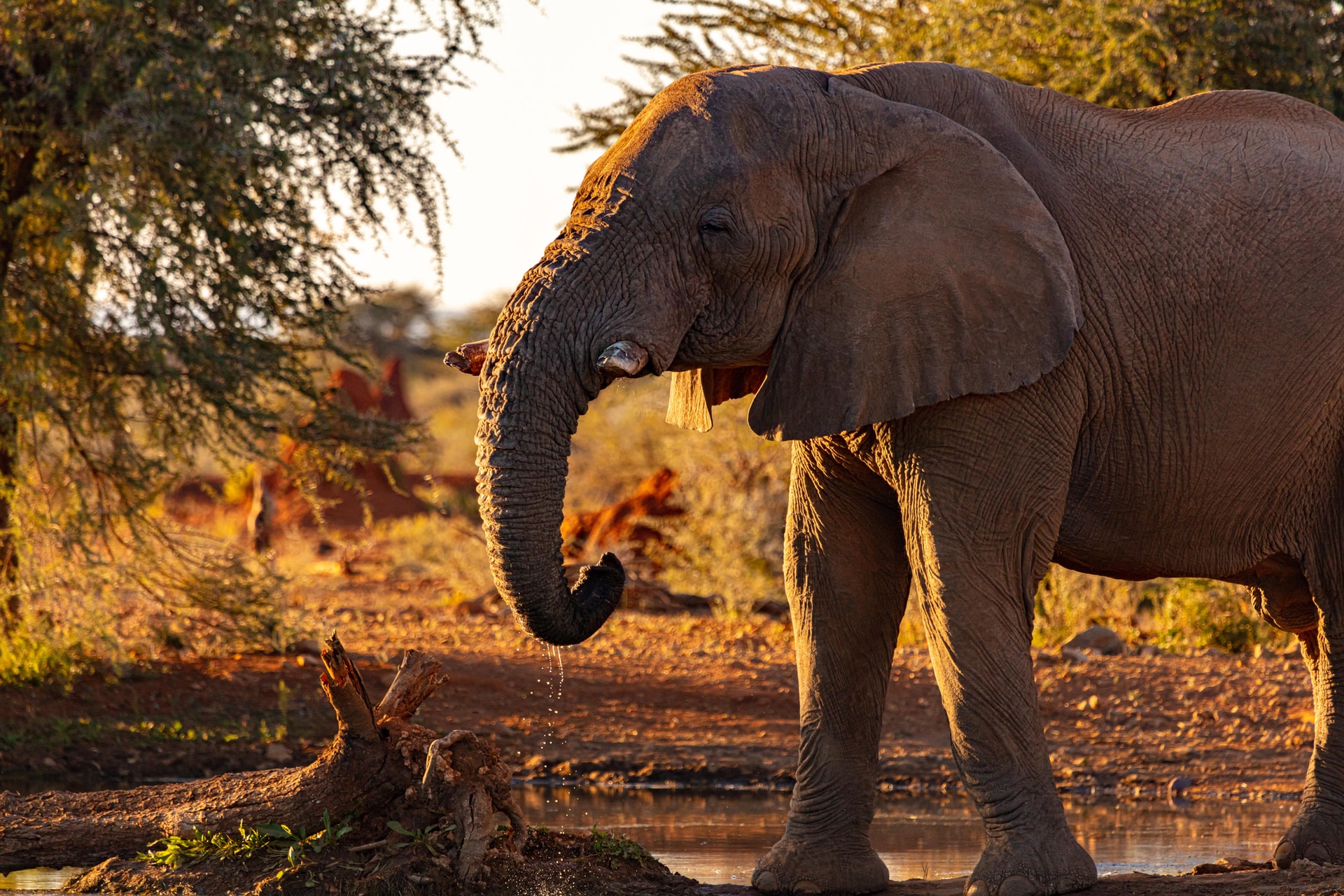 Wayanad Wildlife Sanctuary (Photo Credit – Alan J. Hendry)
A birder's paradise
Dense vegetation with plentiful indigenous flora means that the wildlife sanctuaries in South India are home to several different avian species. From flycatchers and thrushes to hornbills and woodpeckers, birders flock here for a number of lifers, including the rare Wayanad Laughing Thrush, a bird endemic to the Western Ghats. There are several such wildlife reserves in South India, of which Silent Valley and Dandeli National Park are a couple of the more popular. Fun fact: Silent Valley is so named because of a perceived absence of cicadas in the forest!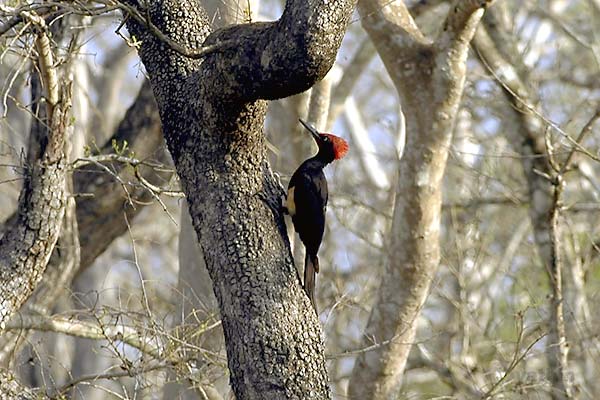 White-bellied Woodpecker (Photo Credit – Yathin)
Water world

The safaris in South India are not restricted only to land which makes them extremely interesting. Accordingly, in places like the Periyar National Park, boats are the preferred mode of transport. But be it the land/water Periyar has something in store for you. The banks of the Periyar River are a great place to spot otters and crocodiles, and the surrounding forests for wild dogs, deer, Indian Bison (gaur), bears and macaques. The Gulf of Mannar Marine National Park is another unique habitat where visitors can hope to see dugongs, dolphins, whales, and an astounding variety of fish.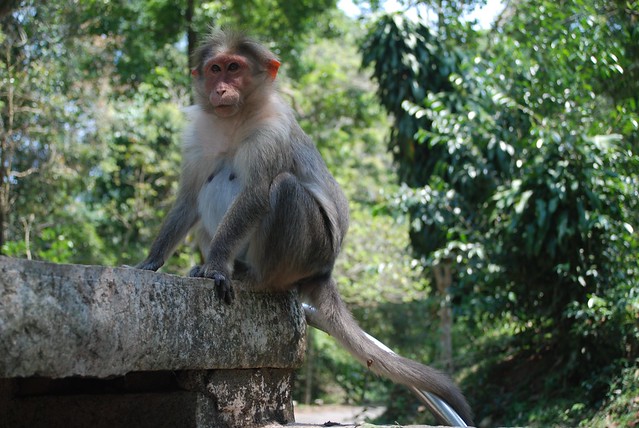 Ape in Periyar National Park (Photo Credit – David Haberthür)
In the dead of the night
A few of the wildlife sanctuaries in South India offer visitors a singularly unique opportunity – a night safari. In South India, the wildlife officials are exceptionally particular about rules and regulations. Since there is such strict vigilance, it allows them to conduct carefully monitored safaris after dark. This is when an entirely different set of creatures abound. The rustles, growls, screeches and squeaks, accompanied by mysterious eyes glowing brightly in the beams of flashlights make this an absolutely unforgettable experience.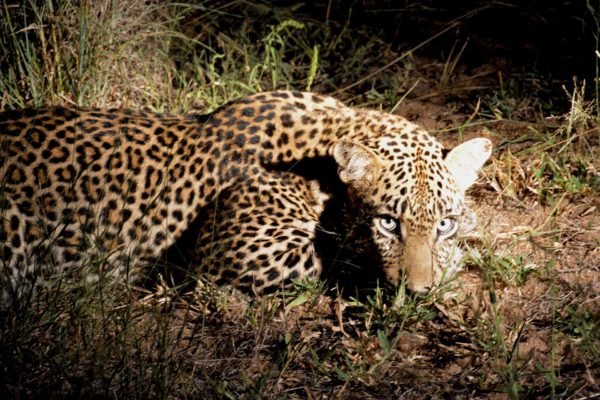 The atmosphere and the sounds of the night are simply magical! (Photo Credit – Patrizia08)
Want help planning a holiday to wildlife sanctuaries in India? Have any questions? Get in touch!
helping you travel your way
Everything you need to know about India is here We have tried writing about everything you may need help with for your trip to India, If you need help in planning a trip to India Get in touch with us to to plan your trip of a life time.