Public Transport in Delhi – An insight on how the capital moves
Public Transport in Delhi is undergoing a major transport overhaul in order to drop the tag of the most polluted city in India. Trees are being planted, dust is being vacuumed right of the streets and most importantly, traffic is being de-congested. Delhi is trying it's best to be greener and cleaner.
They've introduced the odd-even scheme. This means that only cars with license plates ending in odd and even numbers respectively are allowed on the street on alternate days. Taking half the private vehicles off the street means a heavy load on public transport. The government has responded by deploying 3,000 extra buses to handle the rush.
This leaves you with a great chance of finding a seat near the window where you can breathe the sweet, sweet, recently de-polluted air.
Here is a list of public transport in Delhi.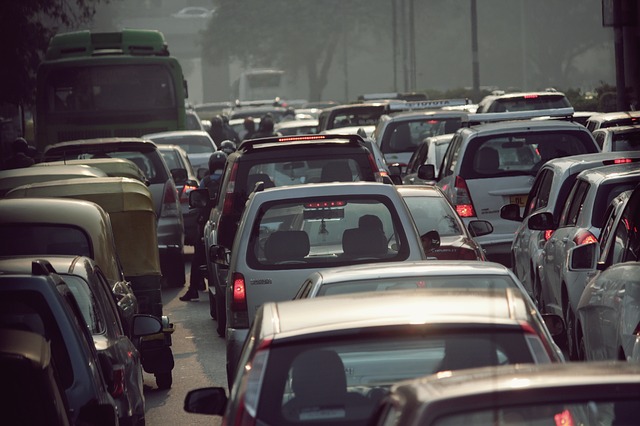 Capital city traffic
Metro
The Delhi Metro is hailed as one of the best rapid transport systems in all of Asia. It can take you to almost everywhere and it is fast, clean, cheap, and environmentally friendly. Construction of an Inner Circle is still on, but for now, it's still a great way to cut down on auto fare and avoid Delhi's terrible traffic.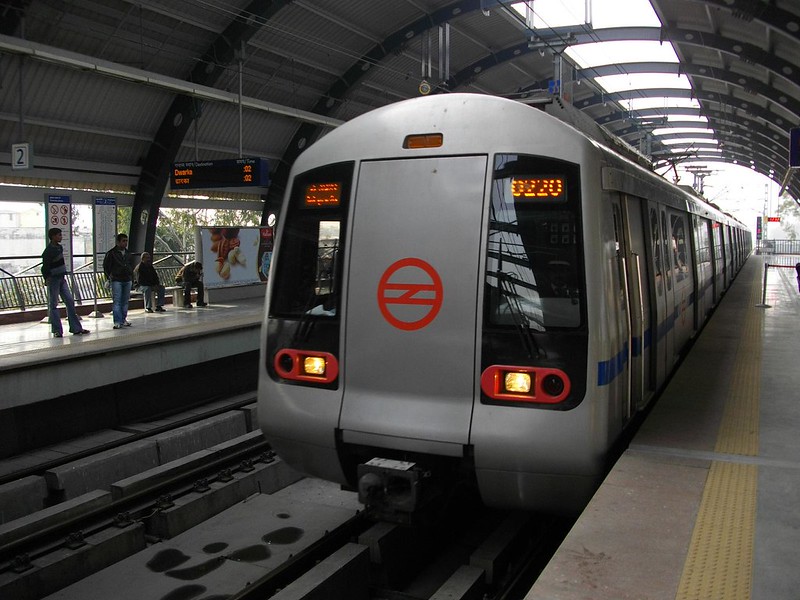 Metro leaving Karol Bagh station (Photo Credit – Yusuke Kawasaki)
Buses
It's still one of the widest transport networks in the city. But, it's not quite the favorite of the locals and is known to be unsafe for women. Red buses are air-conditioned, green buses sadly not. Definitely the cheapest option available.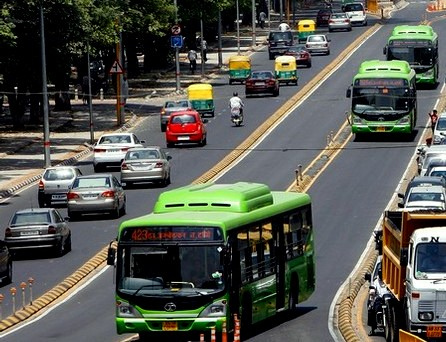 Delhi Transport Corporation – largest CNG-powered bus service operator in the world
Taxis
The most expensive but also the most comfortable. If you notice a driver failing to put on his meter, negotiate a price immediately, because if you wait for the end of the trip you're going to have to pay any amount demanded. At this point, I'd like to add that radio taxis, particularly Ola Cabs, are easily available and are quite safe.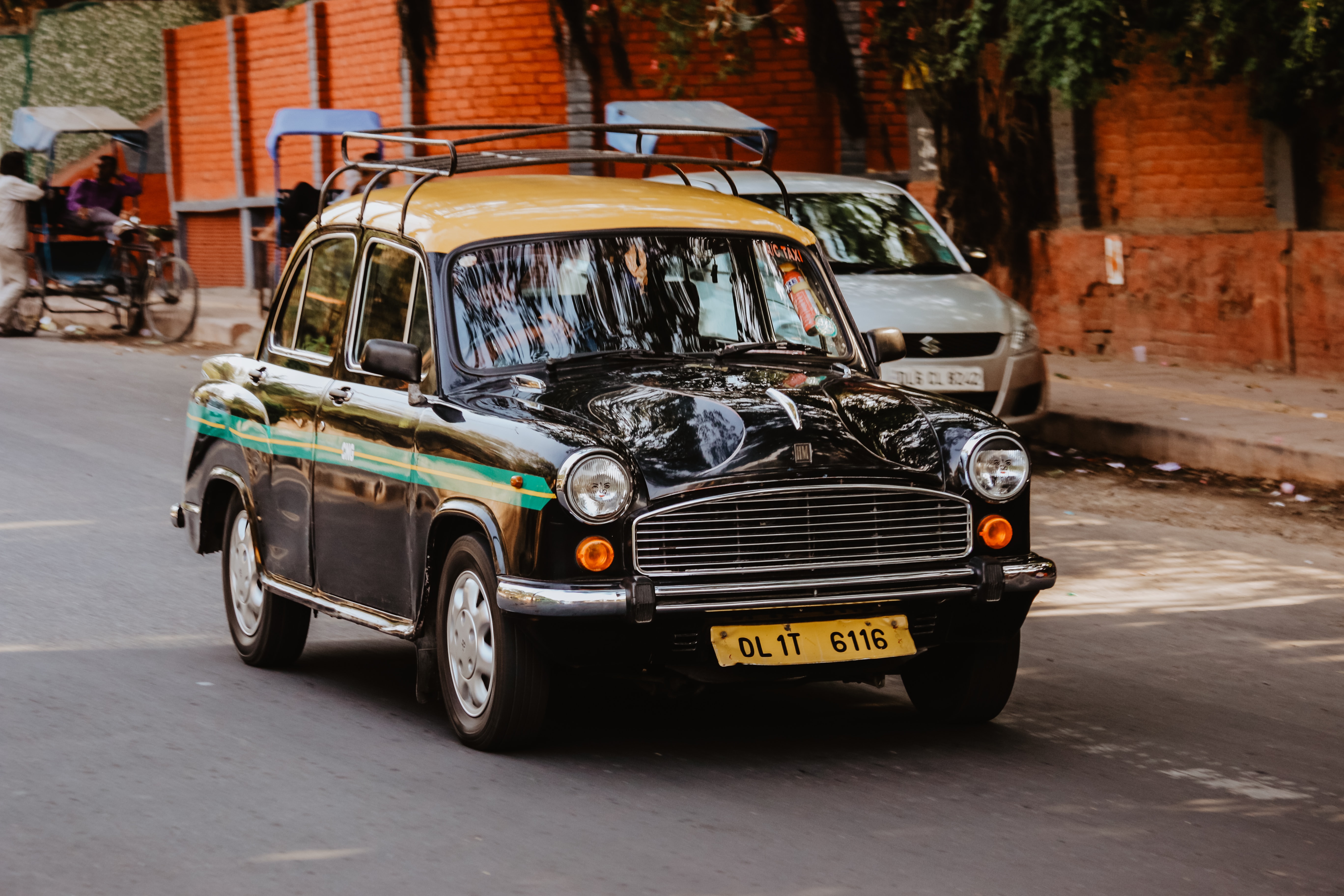 'Kaali Peeli' taxi (Photo Credit – Ibrahim Rifath/flickr)
Autos
The most proliferate of them all, auto-rickshaws (otherwise known as tuk-tuks) line up at virtually every street corner. They zig-zag you through the traffic at hair-raising speeds.
Once again, if a driver refuses to go by the meter make sure you negotiate the price beforehand. All autos are run on CNG so it's a blessing for your carbon footprint as well. Hop on an auto-rickshaw and enjoy the street food of Delhi.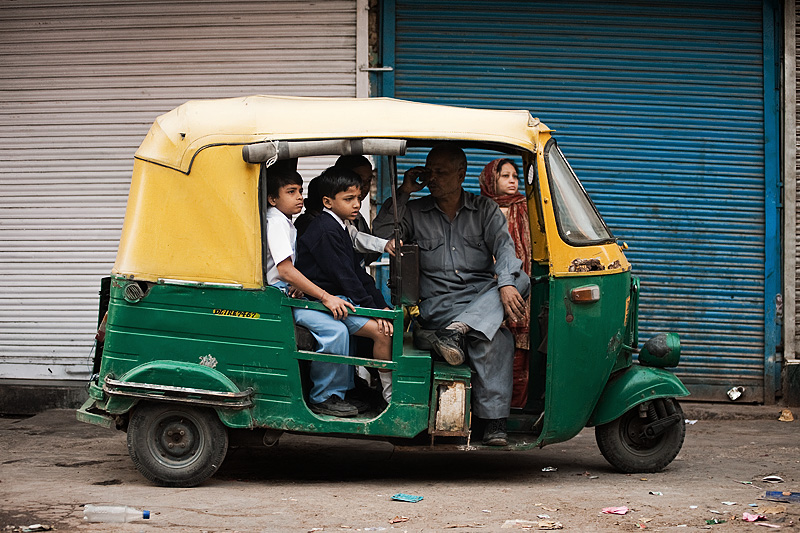 Navigating through local transport can be tricky, but if you know your way through the scams, it can be very eventful.
If you want to know how to avoid scams in Delhi, read this blog to know more.
Bonus Tips
Don't take an auto in the winter, you WILL freeze
The metro only runs from 5 in the morning to 11 at night, beyond that you're on your own
There's an Airport Express metro line that goes from New Delhi Train Station to the Domestic Airport and then the International Airport
If you're in town for just a few days, opt for the hop on-hop off bus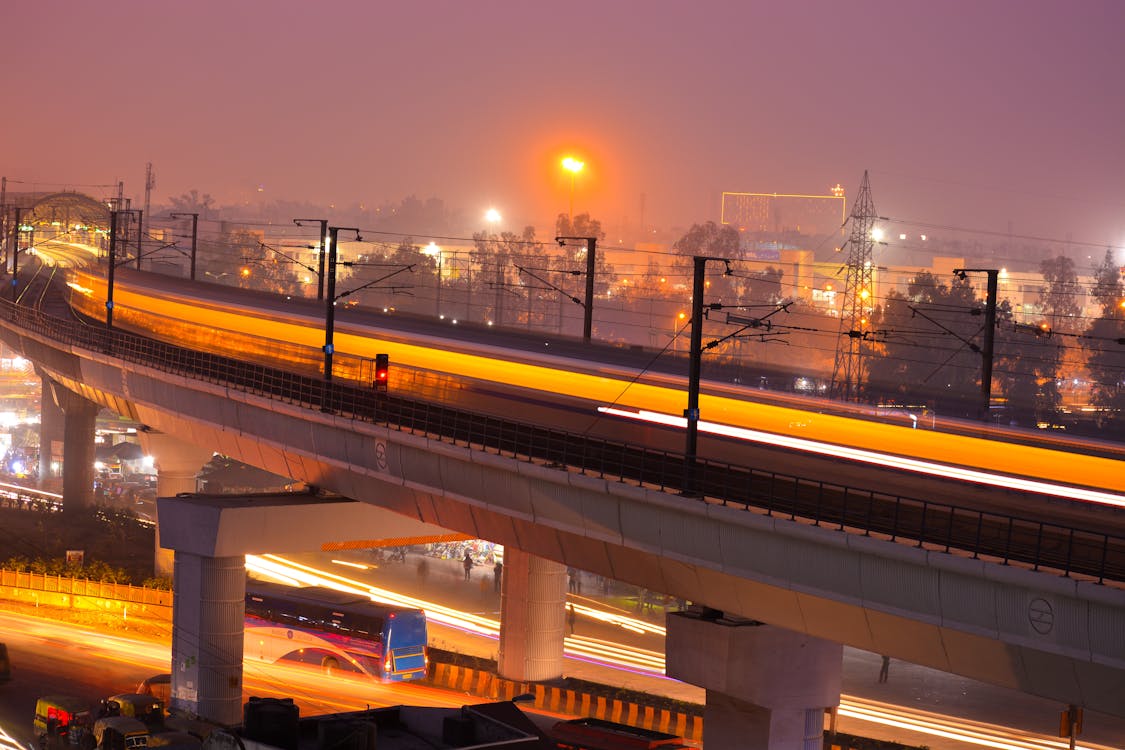 Delhi is taking measures to reduce its carbon footprint and lower emission levels (Photo Credit – Rohit Gangwar)
helping you travel your way
Everything you need to know about India is here We have tried writing about everything you may need help with for your trip to India, If you need help in planning a trip to India Get in touch with us to to plan your trip of a life time.