Everything You Need To Know About Yoga Trips To India
Yoga is a way of life for many Indians. It's so ingrained in us. In fact, we might not even realize that those stretches we do at the gym before starting our workout come from yoga! So it's a no-brainer then, that yoga's a great way to form a connection with the country. Here's a starter-pack for everything you need to know about incorporating yoga into your next holiday to India.
At India Someday, we understand the importance of you having a fulfilling experience. Thus, not only practising the correct forms but also learning about the roots of Yoga. So if you would like to visit India to experience all this, get in touch with us now.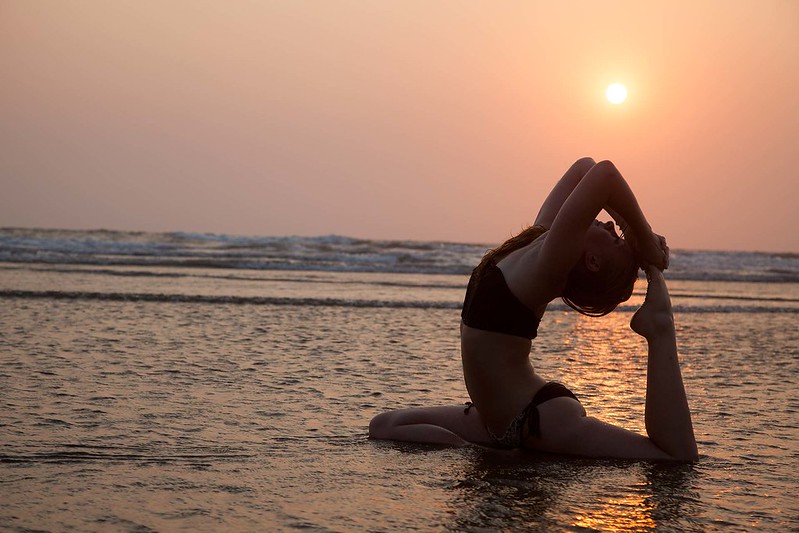 Yoga on Goa beach (Photo Credit_Steven Zwerink)
How much time do I need?
You can spend as much (or as little!) time as you want giving yoga a shot. If you're totally new to it, there are plenty of short classes (think about an hour-long) in every city – that's how we get our yoga fix! This is a great way to find out if yoga interests you, and as an added benefit, you might even get some travel tips or make some friends along the way!
If you do find yourself interested in delving deeper, consider signing up for a more intensive program at a yoga ashram, or even a yoga teacher training course. There are plenty of yoga ashrams in India, of course – we can help you pick the one that's just right for you!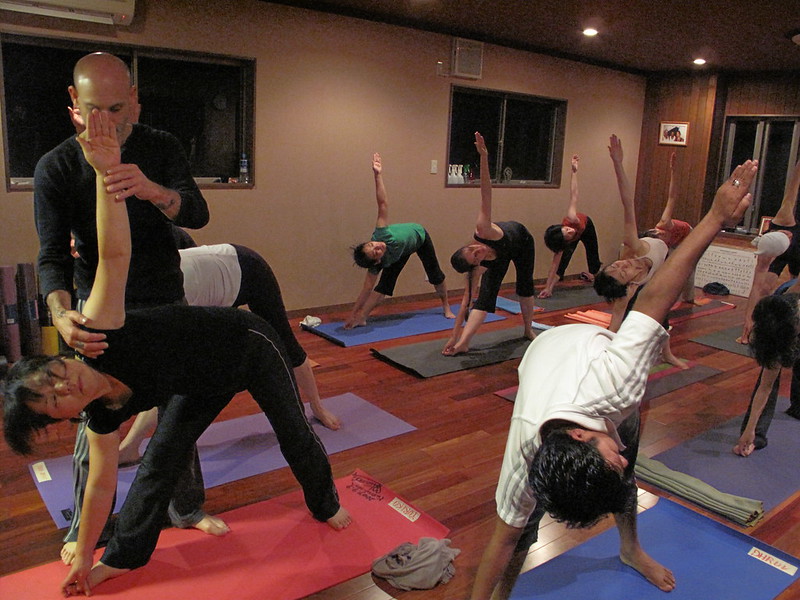 Yoga class (Photo Credit_Barry Silver)
I want to stay at a Yoga Ashram in India. Where should I go?
The beauty of having so many options is that you can choose a destination that appeals to you as well! Want to see the Himalayas? In Rishikesh, yoga is a big deal, and you will find plenty of options like PhoolChatti or Gangadham. Feel like being by the ocean? Goa's got yoga centres and ashrams popping up all over, and you can combine the sun, sand and surf with a stint at Lotus Yoga Retreat, perhaps. In South India, yoga ashrams are also easy to find – and here, you should look for one that combines yoga with ayurvedic traditions for a more holistic experience. Let us know what sort of holiday experience you want, and we'll make it happen!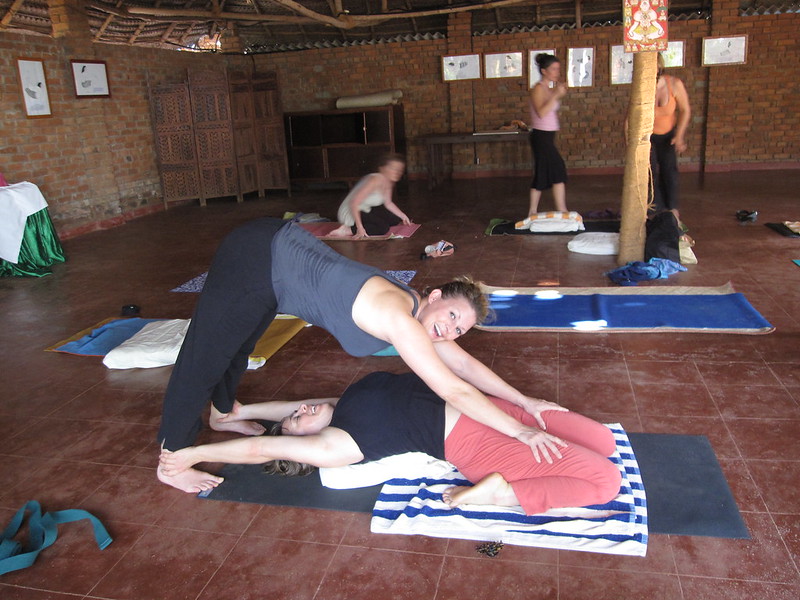 Yoga in Kerala Aashram (Credit_Fabrice Florin)
I want to sign up for a Yoga teacher training course in India.
A yoga teacher training course is best done from a certified institute that enjoys a great reputation. Also remember, that this also involves a longer time commitment than other courses, and is, of course, also more intensive. Options include the course offered by the World Peace Yoga Institute in Rishikesh, where you'll learn by the Ganges, or yoga teacher training course at Ashiyana in Goa.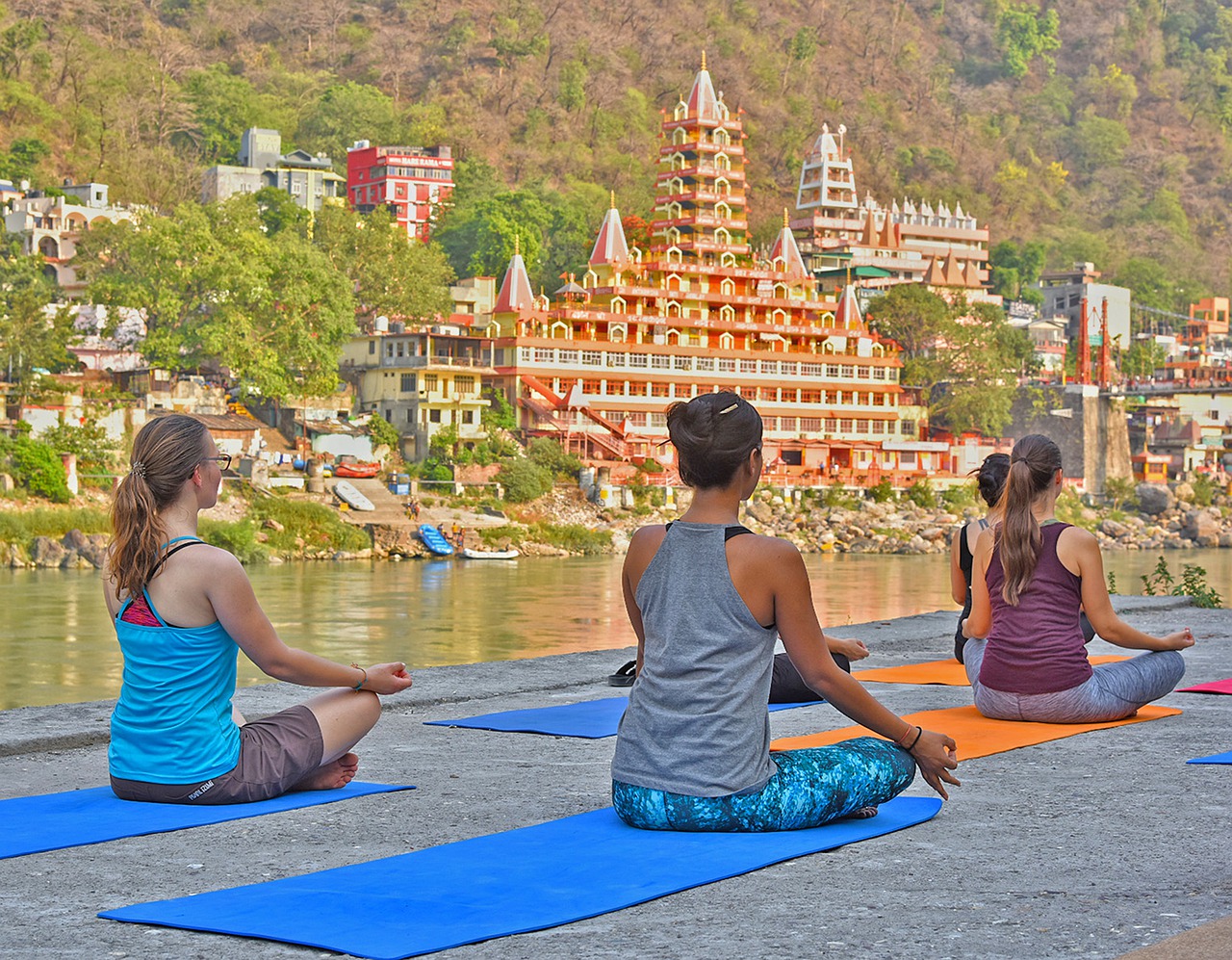 Rishikesh (Credit_AYMYogaSchool from Pixabay)
How much will it cost me?
Exploring yogic traditions on a holiday to India can be as cheap or expensive as you want it to be. Get in touch with us, and we'll find one that best fits your budget and travel plans!
Check out this article on yoga travel routes and this one on spiritual travel in India for more inspiration, and contact us so we can plan the perfect yoga trip for you!
helping you travel your way
Everything you need to know about India is here We have tried writing about everything you may need help with for your trip to India, If you need help in planning a trip to India Get in touch with us to to plan your trip of a life time.