COVID-19 Guidelines for Travelling to Uttarakhand
The majestic presence of the Himalayan range, in Uttarakhand, makes it a popular holiday destination among all kinds of travellers. The numerous holy Hindu sites like Kedarnath & Badrinath, attract pilgrims and those looking to embark on a spiritual journey. Numerous ashrams, meditation & yoga centres also allow you to seek solace and attain inner peace. Owing to the Himalayas, Uttarakhand is dotted with a number of hill stations, tranquil and serene with picturesque landscapes and a pleasant climate all year round. Whether you're seeking luxury, spirituality, peace or adventure, Uttarakhand has it all. Adventurers are in for a treat when Travelling to Uttarakhand, with a wide range of trekking trails and adventure activities water rafting, bungee jumping, mountain climbing, etc.
Borders were open for tourism after Unlock 4.0. The majority of the population signed a hope of relief as they depend on tourism for their livelihood There was a visible decline in the statistics from the month of October where the count for new cases came under the thousand mark. However, the chief minister has applied restrictions on Kumb meal and cancelled Char Dham yatra in lieu of rising cases due to the new strain of Covid. Below are some guidelines while planning your trip to these beautiful places.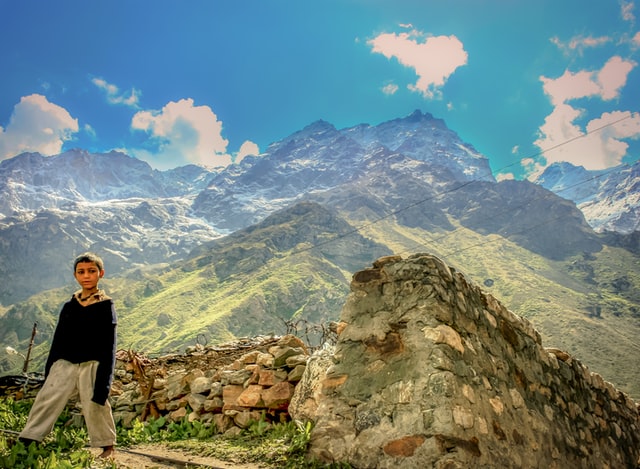 Exploring the smaller, offbeat towns of Uttarakhand – (Photo Credits: unsplash)
Guidelines while Travelling to Uttarakhand
In the wake of the spread of new covid strain, most of the state in India has undergone lockdown while the rest have applied restrictions on travel. Passengers are required to register on the State portal before crossing borders by any mode of transport. Also, all inbound guests have to download the Aarogya setu app on compulsion. Mentioned below are travel guidelines to keep in mind while travelling to Uttarakhand
By Air: All passengers have to provide a negative RT-PCR test taken under 72 hours of travel time. Positive cases will be reported to the district administration at the earliest. Asymptomatic patients are to keep track of health and quarantine themselves at home or institutions until negative. Symptomatic passengers shall be sent to the nearest COVID Care Center.
By Rail: All travellers are to apprehend the social distancing protocol and maintain self-hygiene. Thermal screening and sanitizing at all entry points have been mandatory. It is advised to carry travelling linens as railways won't provide them until further notice. Do also carry self-hygiene products and medicines as a precautionary measure.
By Bus: Symptomatic passengers will be required to undergo an antigen test arriving from States or places with a high number of covid cases. Random checking will be done while crossing state borders while wearing a mask is a compulsion, especially while travelling. On being encountered without a mask can attract fines up to INR 500 now.
It is advisable to also keep necessary medicines while travelling. Avoiding eating and drinking at unhygienic stores and restaurants is beneficial. A doctor's consultation before travel is a must for symptomatic patients regardless of the destination.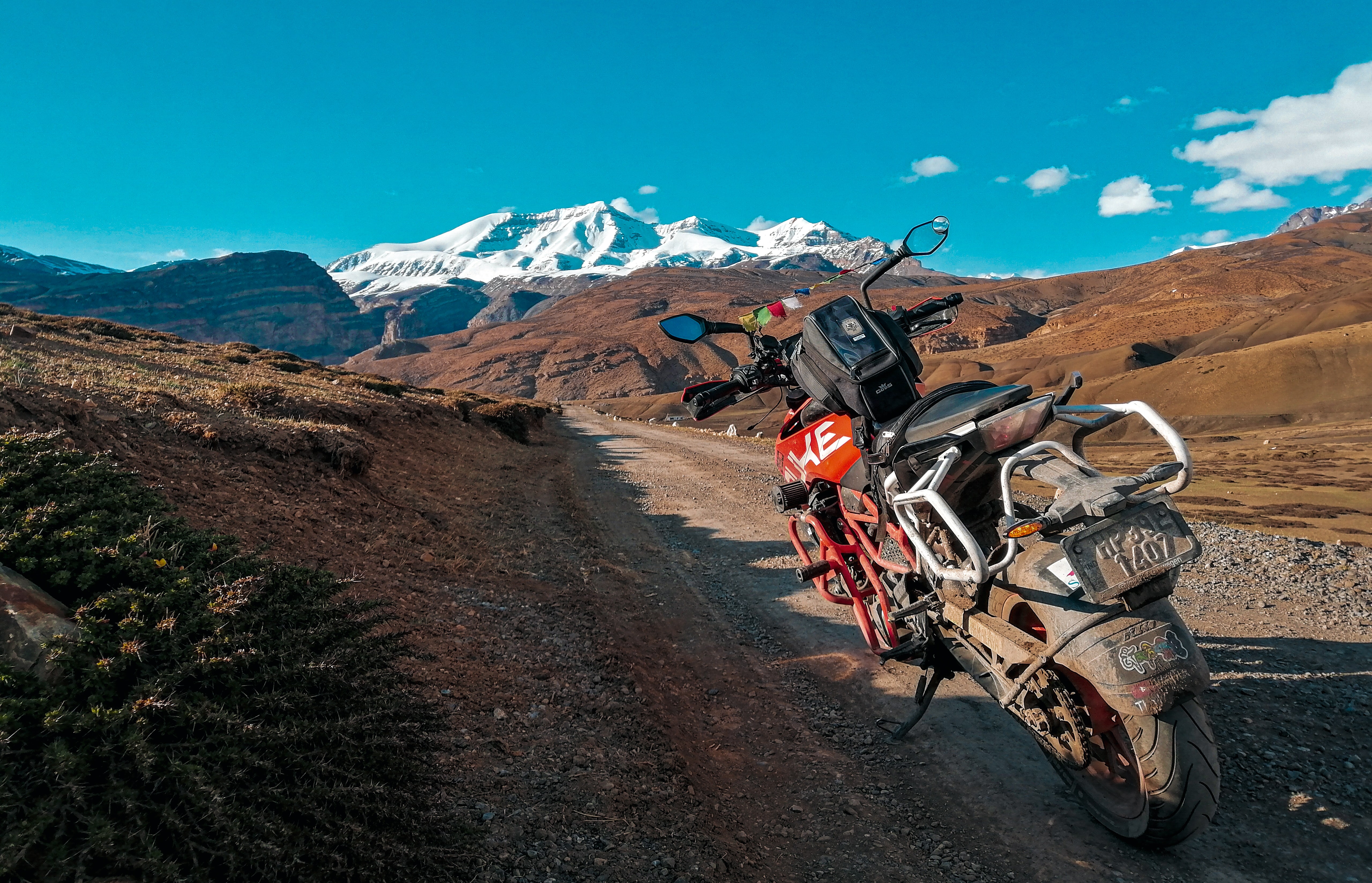 Uttarakhand is the ideal destination for a biking trip in India – (Photo Credits: kabir-van-wegen)
Best places to visit in Uttarakhand
Nainital
This beautiful hill resort is one of the most romantic destinations in India. Perched at a height of over 2000 meters above sea level, nestled in the second significant region of Kumaon in Uttarakhand has amazing weather all year round. The best time to visit would be from March to June. The main attraction is the Naini lake which also resembles the name of Nainital, where 'TAL' means lake.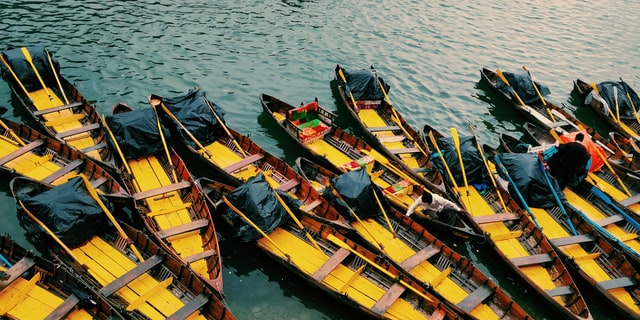 Boats parked at Naini lake – (Photo Credits: muskan-gohrani)
Rishikesh
Located at the foothills of the Himalayas lies the self-proclaimed Yoga capital of the country. But Rishikesh is also sought by adventure seekers. White water rafting, cliff jumping, mountain climbing and many adrenaline sports are worth indulging in. Many tourists also witness the Maha pooja that takes place on the banks of the river Ganga.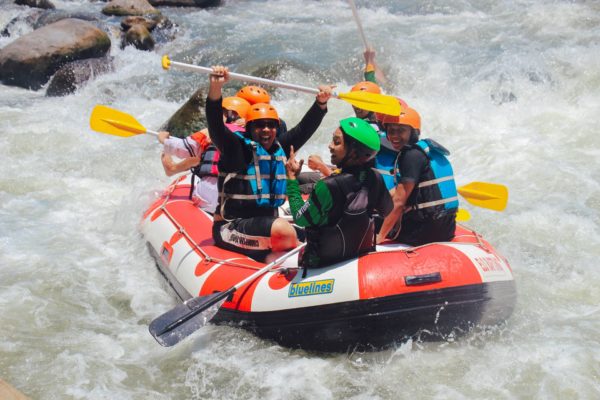 White water rafting in Rishikesh, a haven for thrill seekers. – (Photo Credits: Angga Indratama)
Kedarnath
A significant holy place in the religion of Hinduism. The Kedarnath temple is a predominant shrine of Lord Shiva. The town is not easily accessible due to high altitude and harsh climates. The nearest railway station with better connectivity is Haridwar while some state buses, private vehicles, Helicopters specially dedicated to catering to these holy places.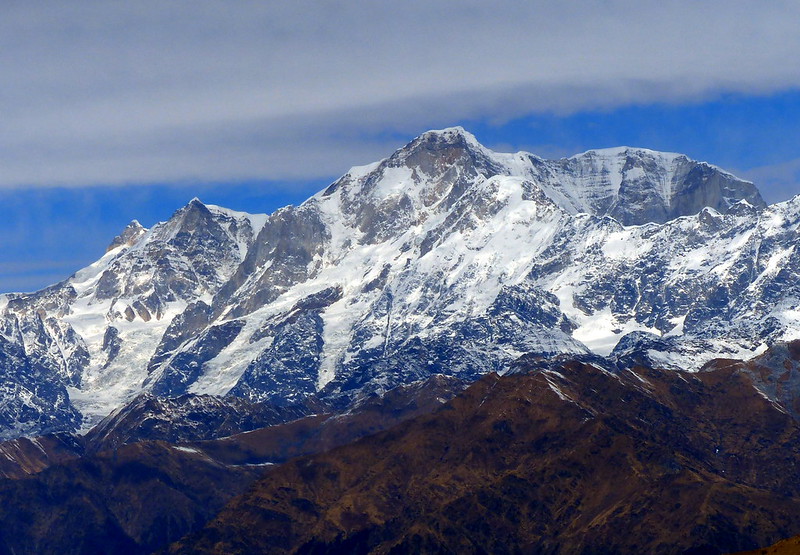 Snow clad mountains of Kedarnath – (Photo Credits: Paul_Hamilton)
Lansdowne
Hidden in the north Garhwal region is a silent and green hill station- Lansdowne. It is claimed to be found by a garrison during the British rule. The closest airport here is Dehradun while one can also take a train to Kotdwar and a taxi to this thick pine and oak forested offbeat location. While travelling to Uttarakhand you will never fail to be amazed by such picturesque mountains.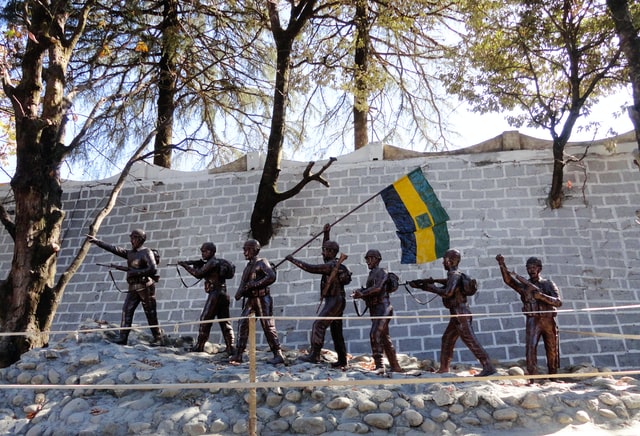 Garhwali Museum- (Photo credits: narinder-pal_unsplash)
Auli
Considered to be among the best ski resorts in India. The best time to visit these snow-clad mountains is during the months of November to March. You can travel by bus to Joshimath and a cable ride as the roads are not always in operation due to frosty climates. The nearest airport is the Jolly grant airport or Delhi airport.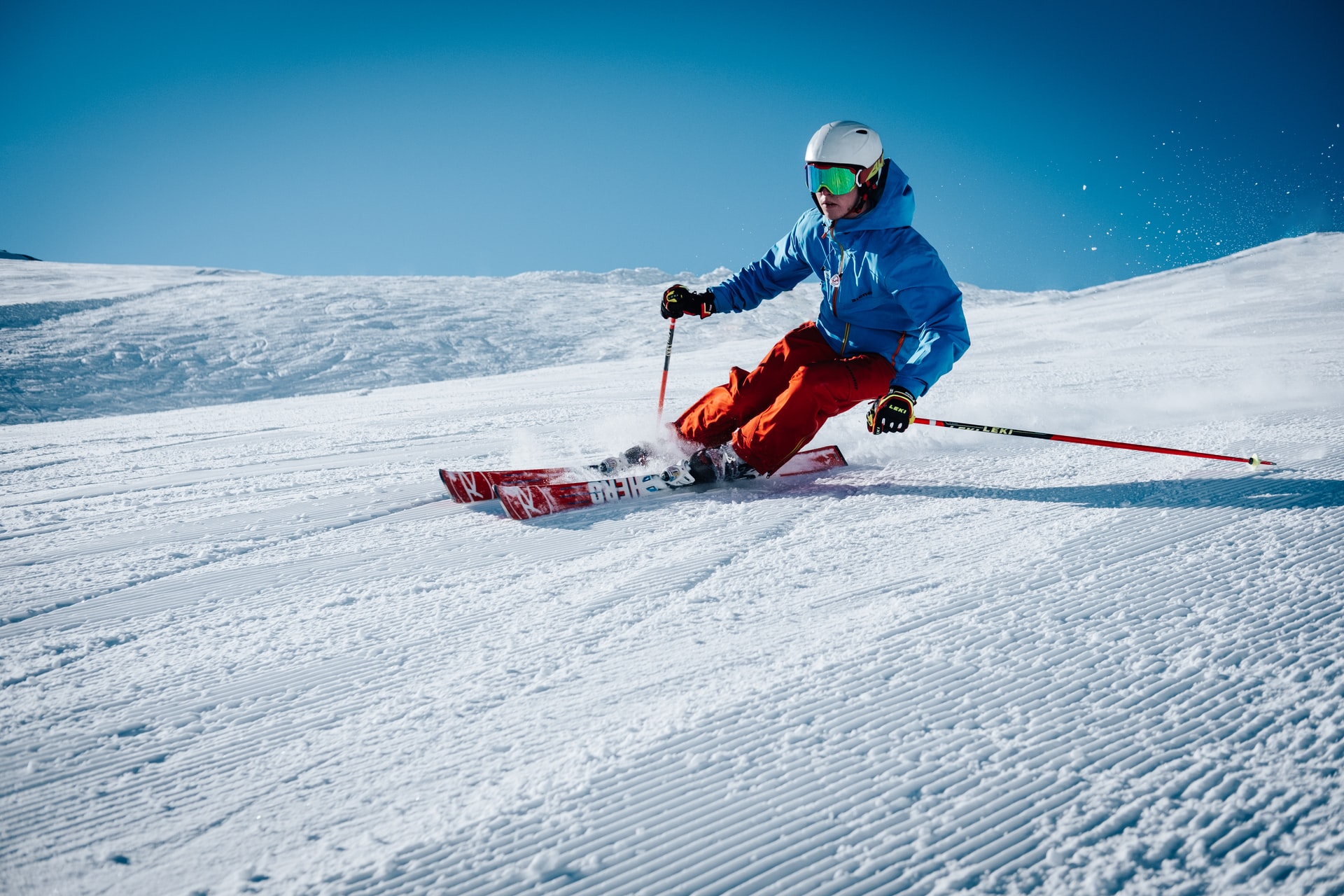 Auli is inarguably one of the best destinations for skiing in India. – (Photo Credits: Maarten- Duineveld_Unsplash)
Ranikhet
Ranikhet provides some of the best views of the Himalayan mountains. The snow-capped hills glowing from a distance from this calm and tranquil town is vacation-worthy. Ranikhet in Hindi means Queen's Meadow and the vast pastures do provide some royal golf locations. The long misty roads are a must here while travelling to Uttarakhand.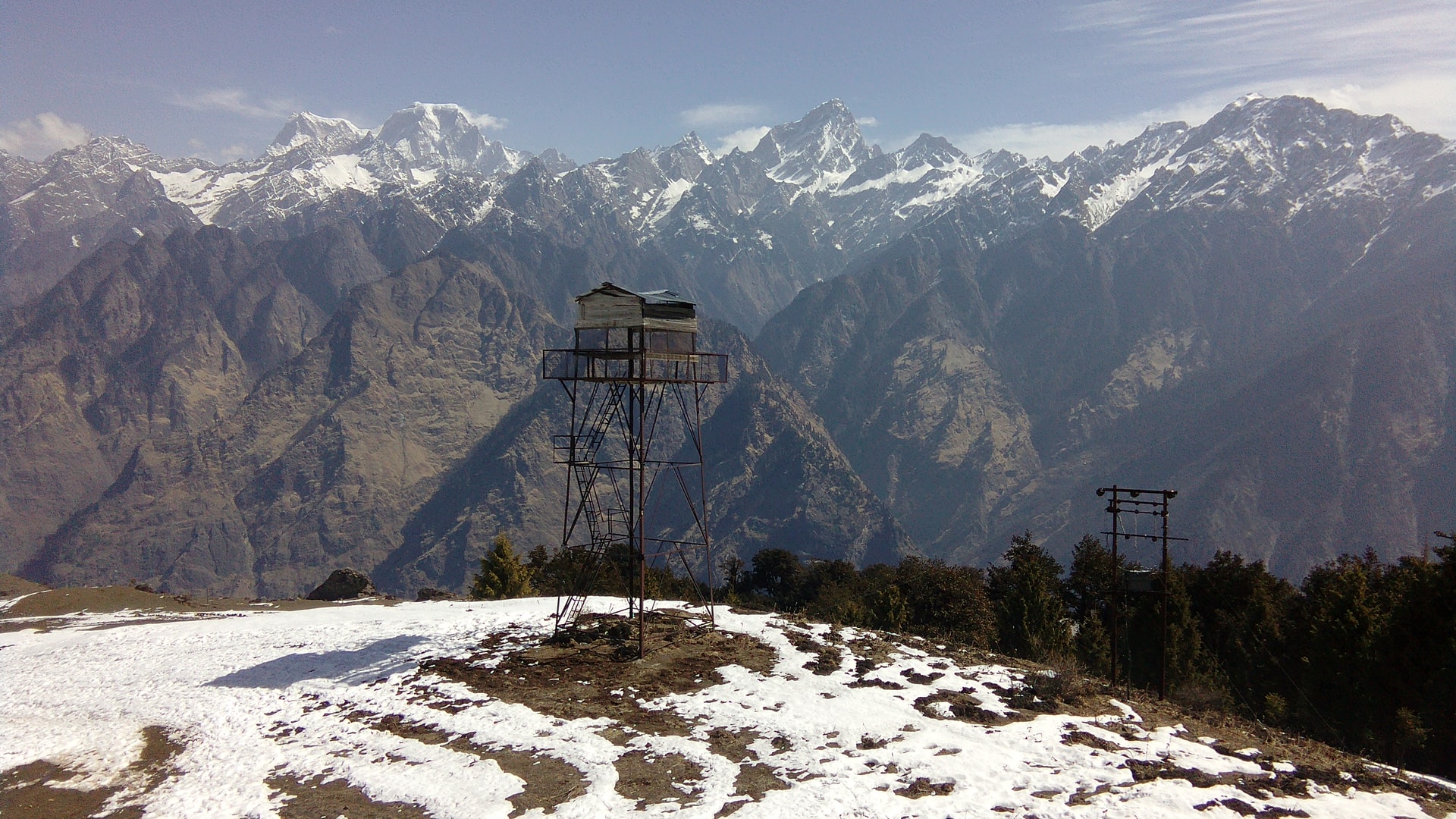 You shouldn't miss the views of the whitewashed mountains while travelling to Uttarakhand – (Photo Credits: amitabh-ghosh)
Mussoorie
The summer months of March to June is the best time to visit Mussoorie. It is located at the foothills of the Himalayas and also a great spot for trekking. It does get snow during peak winter seasons of December and January. Though the flower blooming during the spring is what makes it mesmerizing to contemplate.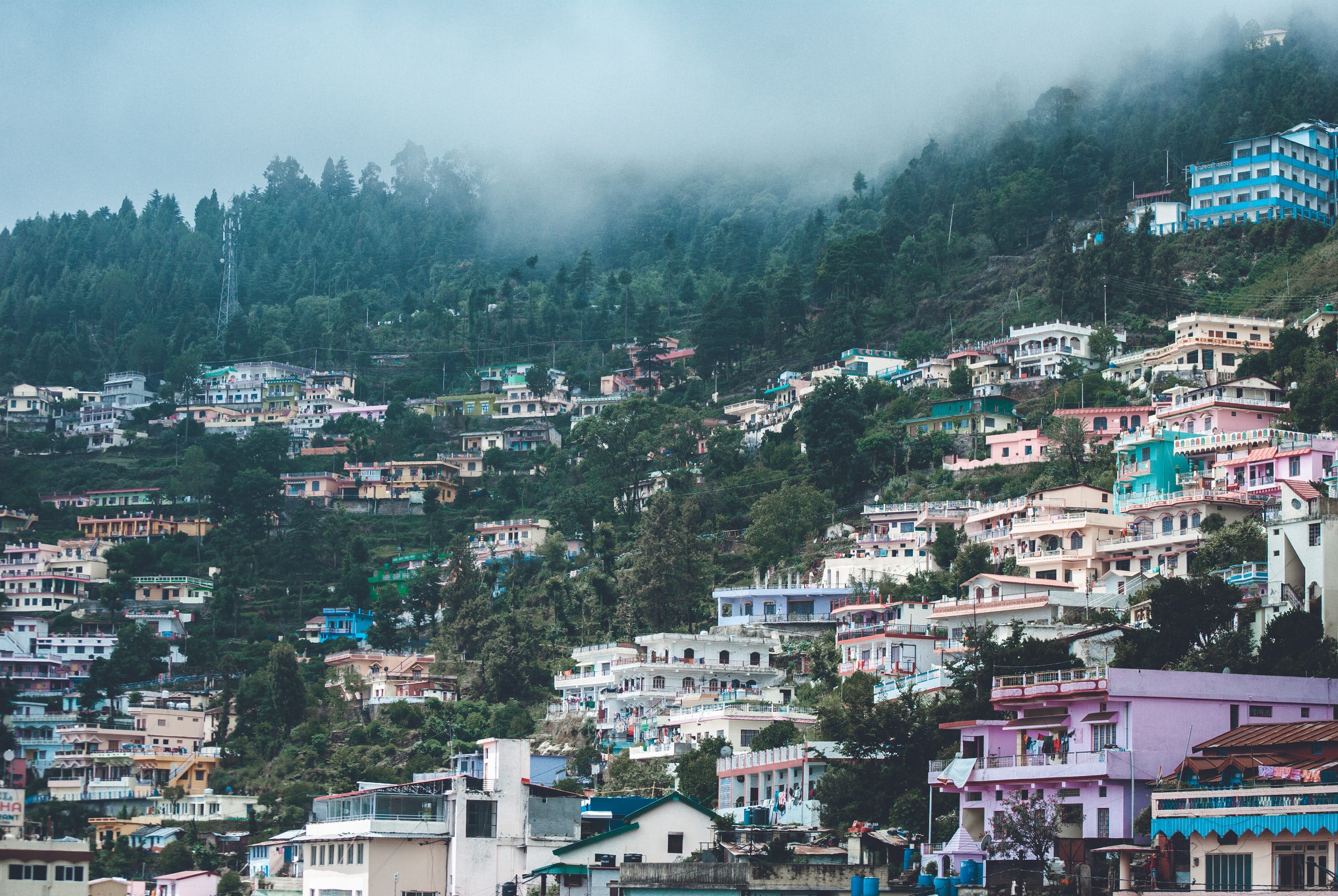 The Misty hill station at dawn. – (Photo Credits: Vijay-the-wanderer)
Jim Corbett national park
Ramnagar is the closest railway station to India's first national park and a great tiger reserve. The airport of Dehradun is closer to Delhi Airport. The park is also well connected with roads from Nainital, Delhi, Haldwani which is for longer vacations. Also in an unknown fact, Jim Corbett is the only national park where tourists have to stay options within the jungle.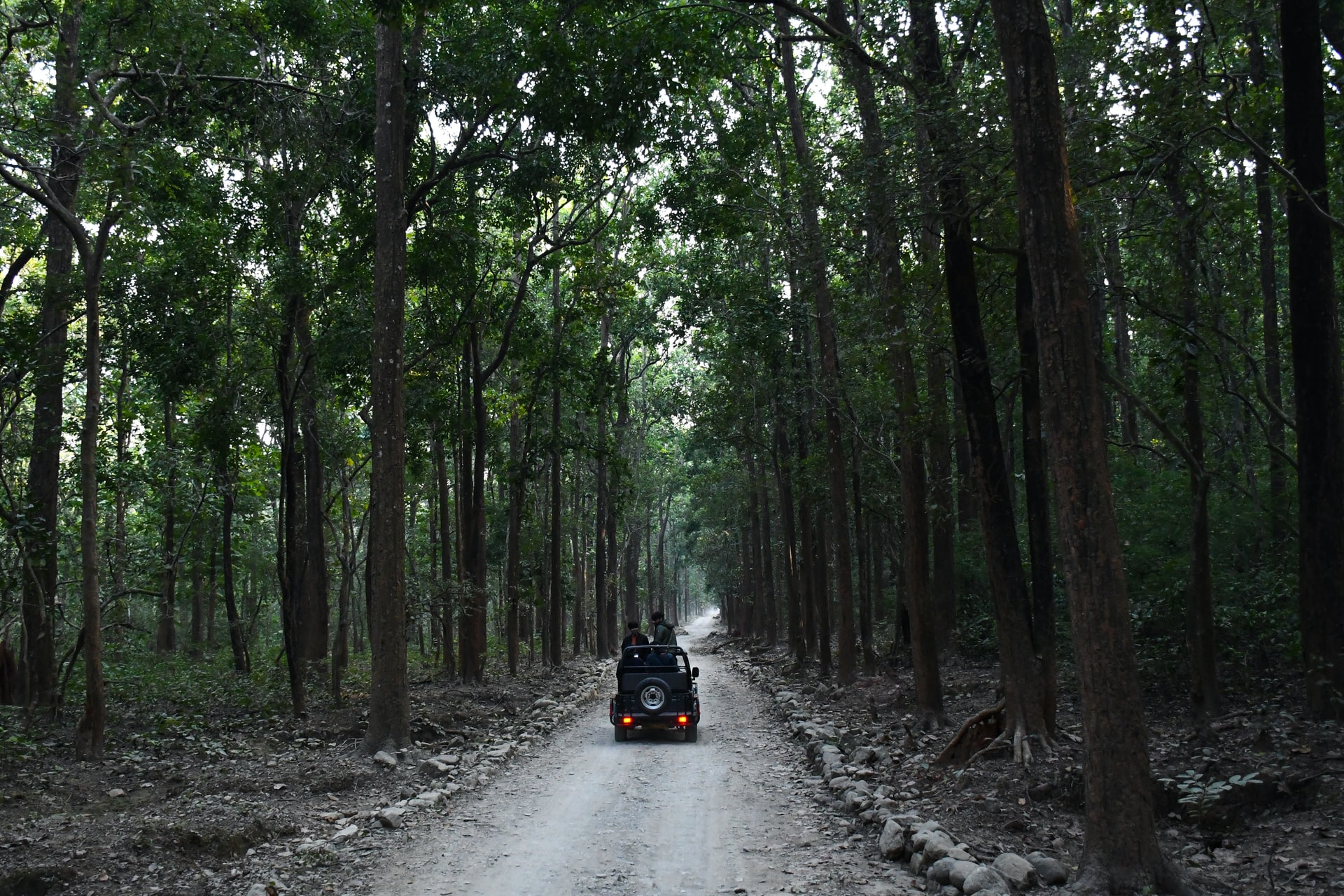 The thrill of venturing out in the woods cant be put in words (Photo Credits: Ashish Sangai)
Contact Us for inquiries and bookings. Let us help you plan your next trip in accordance with your travel needs and preferences. Explore hidden gems dotted across the country. Uttarakhand is one of the best tourist destinations in India, catering to all kinds of travellers – from thrill-seekers to nature lovers. Plan your trip Now, and explore this gorgeous region and all that it has to offer.
helping you travel your way
Everything you need to know about India is here We have tried writing about everything you may need help with for your trip to India, If you need help in planning a trip to India Get in touch with us to to plan your trip of a life time.