COVID-19 Guidelines for Travelling to Karnataka in 2021
Karnataka, the largest state in South India, is home to some of the most beautiful cities in the country. Explore the Scotland of India, Silicon Valley of India, and even the Ice Cream Capital. Here's everything you need to know about travelling to Karnataka including the COVID-19 state guidelines. A detailed list of places to visit and things to do, to help plan your itinerary.
Though it is second to Maharashtra, in terms of COVID-19 cases, the number of new cases has significantly subsided. The state continues to adhere to certain preventive measures, including specific guidelines for residents of the state.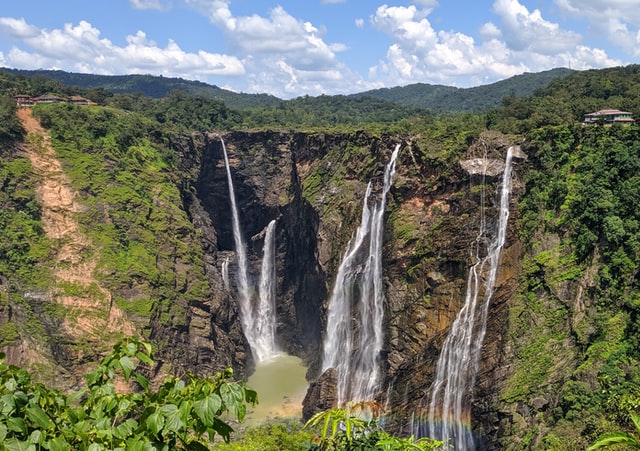 Just an hour drive from Murudeshwar to the second-highest waterfall in India- Jog Falls.
Travelling to Karnataka
Education centres and entertainment venues like cinema halls will be opened to those with 50 per cent occupancy to those who have at least one dose of the covid vaccine. However, the increasing number of cases in Kerala has attracted new restrictions on neighbouring state travellers. The state government has made it mandatory to register on Seva Sindhu Portal regardless of the mode of travel.
Interstate travellers are no longer subjected to mandatory quarantine, unless if travelling from Kerala. Planning your next holiday? This detailed description of the COVID-19 guidelines for travelling to Karnataka in 2021 is just what you need.
By Air: T

hermal screening is mandatory for travellers from Kerala, Maharashtra and Tamil Nadu. 7 days quarantine for Also, a negative RT-PCR test is required undertaken within 72 hours of travel or even taken the dose of vaccines will help you fly without any trouble. Registration on Air Suvidha is necessary for all.

By Rail: There is no mandatory quarantine or screening on arrival into the state via rail with a valid ticket. The occupancy has been increased to 50% for travellers in vehicles. Passengers can seek aid by calling the Apthamitra helpline at 14410 or registering on the app. For long journeys, it is advisable to carry linens of your own and maintain self-hygiene.
By Road:

A penalty will be charged in case passengers are found without a mask in public areas. Screening may be mandatory at several entry points of the state borders. Travellers apart from Maharasthra and Kerala don't require to provide negative RT-PCR tests.
Travellers from Maharasthra can now travel to Karnataka without an RT-PCR test if provided of both vaccine doses. Certification of even one dose or a negative RT-PCR test is required to travel in for the recent hit Vistadome train from Yeswantpur to Mangore.
Trains are the most common and economical form of transport.
Places to visit while travelling to Karnataka in 2021
The state has an extensive coastline with white sand beaches and ghats that run down south. Misty hill stations, tropical forest, historic temples, architectural wonders, Karnataka has it all. The climate varies as you travel south and away from the Arabian Sea. Here's a guide to the best places to visit in Karnataka in 2021.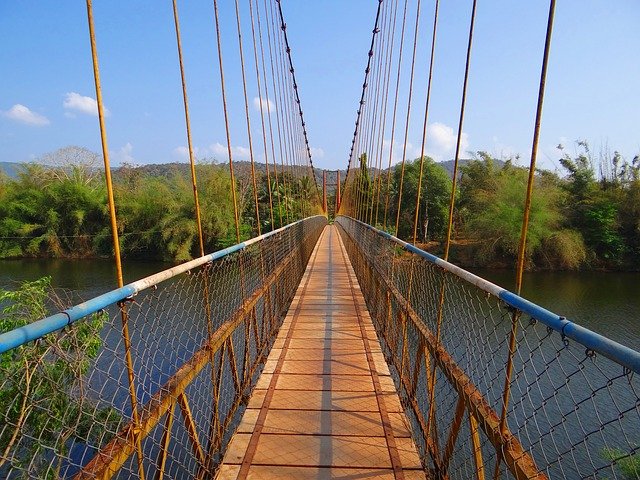 Brimming with natural beauty from the lush green landscapes to the crystal clear waters, every city is unique & simply surreal.
Coorg
'Scotland of India' is another name for Coorg. This spectacular hill station is perfect for a romantic getaway in Karnataka. The mesmerizing Abbey Falls, vast stretches of coffee and tea plantations, and tranquil rivers are just the cherry on top. This picturesque region is a haven for all kinds of travelers. From foodies and adventurers to nature enthusiasts and photographers. Immerse in the local culture of this tourist destination and explore the city like a local. The nearest airport to Coorg is Kannur which is just 90 km away.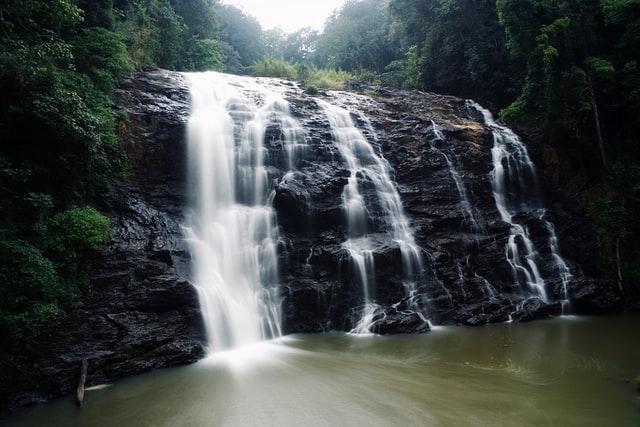 Bengaluru
The state's capital city is famous for its gorgeous parks and vibrant nightlife. Bengaluru or Bangalore is the IT hub of India, making it one of the largest employment generating cities. From businessmen to students, the city is always bustling with a diverse population from across the country. Explore some of India's finest restaurants, hotels and nightclubs. The diverse food establishments, with cuisines from across the globe, are worth experiencing. This multicultural, bustling city, has a charm of its own, one that grows on you with time.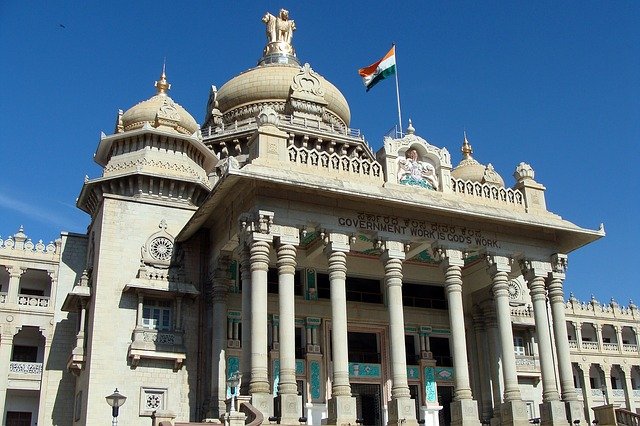 Suvarna Vidhana Soudha – with the evident influence of Dravidian architecture.
Hampi
Travelers from across the world come to this holy town, now a UNESCO world heritage site. The main attractions are the temples, rock boulders and ruins from the medieval period. The stone chariot and boulders are a majestic sight, and so is the picturesque view of the sunset from Hemakuta Hill. November to February is the best time to visit this land of boulders. When the winter season sets in, the weather is cool, as compared to the intense heat of the summer. Vijayanagar airport is the closest, while Hubli aerodrome is better in terms of connectivity.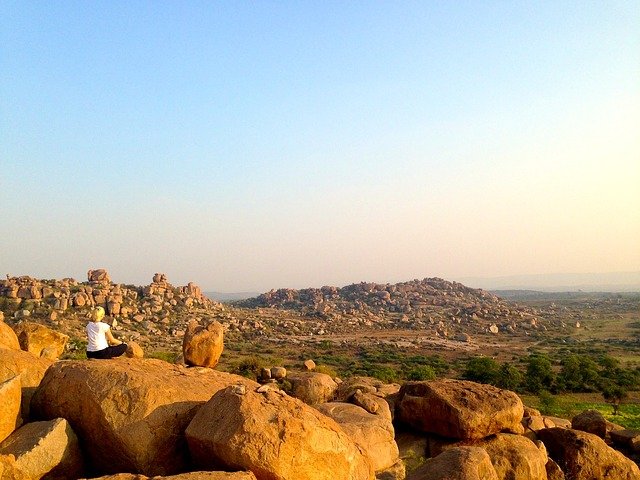 Here's a list of the best places to visit and things to do to help plan your trip to Hampi in 2021.
Mysuru
Mysuru is one of the cleanest cities in the country. Museums, palaces, temples and the natural beauty of Mysore makes it one of the best places to visit in Karnataka. The sheer opulence of The Mysore Palace, an architectural wonder, is sure to leave you awestruck. The St. Philomena cathedral, with its neo-gothic architecture, is another magnificent site. Mysore is brimming with all kinds of things to do, from tourist hotspots to the lesser-known, offbeat experiences. If you're travelling to Karnataka and need to plan the perfect itinerary, be sure to read our list of things to do in Mysore this 2021.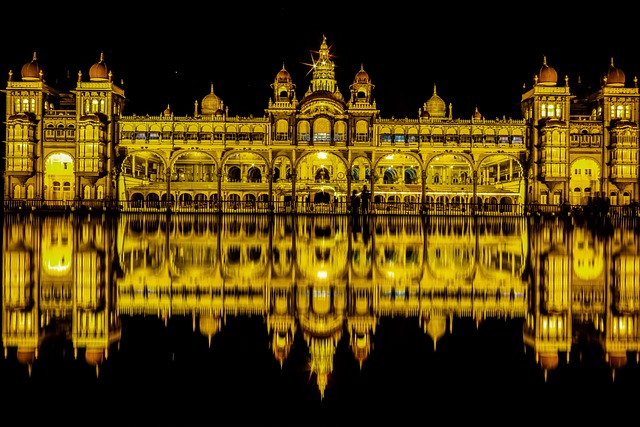 The Mysore Palace shining brightly enough to light up the entire city at night.
Offbeat Places to visit while travelling to KARNATAKA IN 2021
Chikmagalur
Chikmagalur, a quaint hill station in southwest India, is also known as the Coffee land of Karnataka. Once gifted to a legendary chief as dowry, Chikmagalur translates to "Young daughter's town". It is centrally located with Mysore to the South, Bangalore to the East, Mangalore to the West and Shimoga to the North. Chikmagalur is one of those rare beauties that has it all. From lush green landscapes, coffee plantations and wildlife to heritage sites and adventure activities. This tranquil town makes for a great holiday destination while travelling to Karnataka. Off the beaten path, it is a hidden gem, nestled in the state of Karnataka.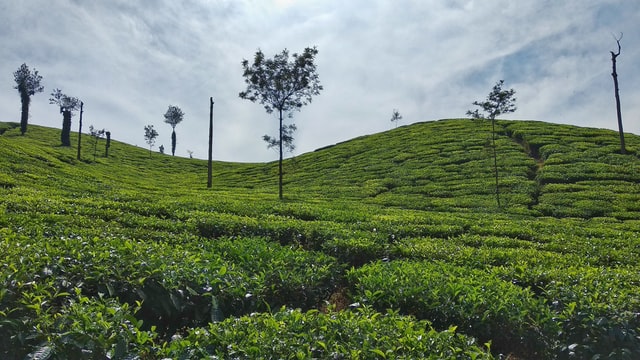 Tea estate in Coorg – credit: unsplash.com
Gokarna
Everyone hears of Goa as the ultimate beach destination in India, however, Gokarna is most definitely at par with, if not better. Home to pristine, untouched beaches, without the maddening tourist crowds. To help unwind and rejuvenate, explore the coastline is dotted with yoga retreat centres and luxury Ayurveda spas. Practice yoga and meditation and soak in the tranquillity of this paradise. The clear blue waters are ideal for water sports such as parasailing, jet skiing and even scuba diving & snorkelling. Dabolim airport, Goa is the closest airport, approximately 5-6 hours away. On the other hand, you can also travel to Gokarna via train. This coastal town is also a famous pilgrim site, followers believe an imprint of Lord Shiva here. Besides its natural beauty, the local food here is to die for. Freshly prepared seafood, traditional South Indian spices and a whole lot of mouthwatering dishes.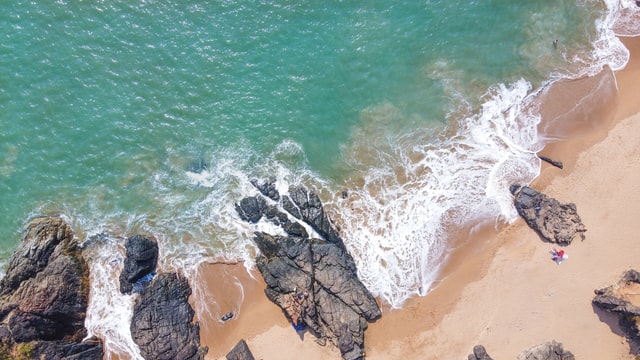 Kabini
Kabini is home to one of the best Wildlife National Parks in India, a hunting ground during the British era. The Kabini river attracts rare flora and fauna, including endangered species like Indian Gaur, Sloth bear and leopards. The closest airport to Kabini is in Mysore, a one hour and a half drive away. Bangalore is approximately 200km from Kabini. However, several travellers make their way here via Coimbatore in Tamil Nadu. For a better understanding on planning your trip to South India, take a look at some of our reference itineraries that cover major parts of this region.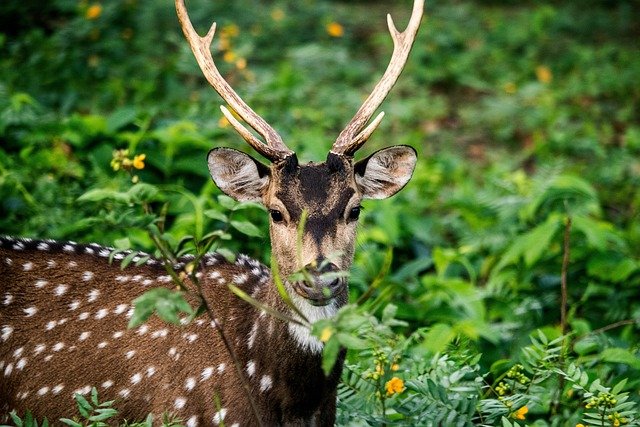 Murudeshwar
This scenic coastal town is home to the majestic statue of Lord Shiva, perched atop a hill overlooking the Arabian sea. This charming town is the ideal location for a family vacation in India. Netrani, the heart-shaped island is the perfect spot for adventure enthusiasts looking to indulge in scuba diving or snorkelling among other adventure activities. The spiritual vibe and natural beauty of Murudeshwar are what adds to the beauty of this peaceful town. If you're travelling to Karnataka, be sure to add this to your list of places to visit in Karnataka in 2021.
Travel to Karnataka in the monsoons of 2021 to break free from mundane life and unveil these picturesque destinations. Explore the offbeat places that adorn true nature in peace. Plan your trip to Karnataka with a mix of urban cities, and unexplored towns, that cater to varied interests. The perfect way to kickstart the new year with a fresh mind and exciting experiences.
helping you travel your way
Everything you need to know about India is here We have tried writing about everything you may need help with for your trip to India, If you need help in planning a trip to India Get in touch with us to to plan your trip of a life time.