The 10 Most Picturesque Places in India that need to be on your Instagram Feed
From Kashmir to Kanyakumari and from the East to the West, India is a perfect blend of colourful cities, diverse cultures, and awe-inspiring landscapes. All of which lends itself oh so well to creating fantastic photographs and video memories that you can add to your Instagram feed.
Here are some of the most picturesque places in India that will enhance and add life to your Instagram feed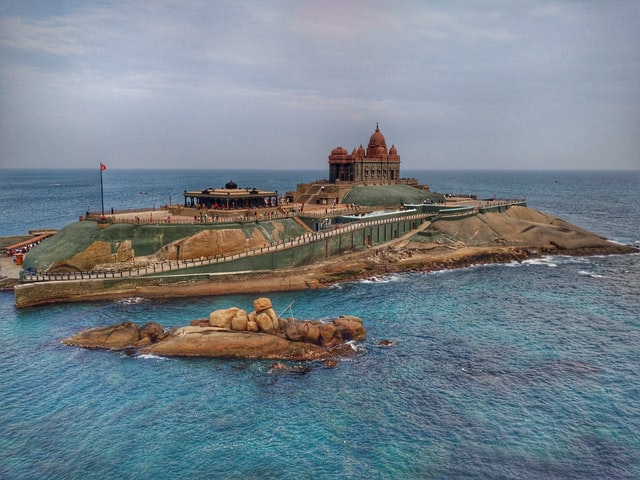 Boating dock for Vivekananda Rock, Kanyakumari
Ladakh
The white mountains of Ladakh are certainly one of the most picturesque places in India. Ladakh blesses you with very scenic landscapes, a background filled with mountains, and crystal-clear blue waters in the foreground, plus a whole lot of monasteries and some of the friendliest faces around.
Planning a trip to Ladakh? Get in touch with us, and we'll help you plan your personalised holiday in India!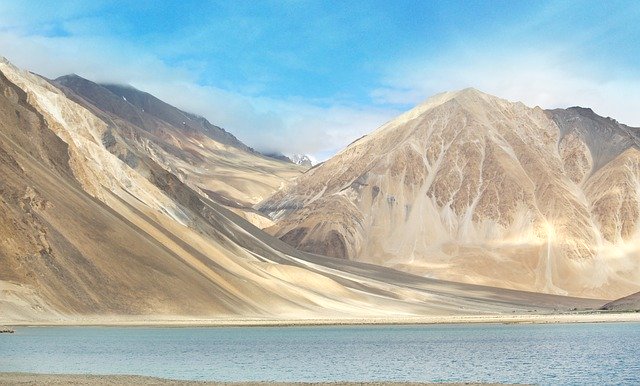 White mountain and clear waters
Valley of Flowers National Park
Vibrant and attractive colours are always a great addition to an Instagram feed, and you don't get more vibrant than the gorgeous carpet of flowers in bloom at the Valley of Flowers in Uttarakhand. The trek from Govind Ghat throws up plenty of opportunities for great photos in itself, though few things can top the valley when its in peak bloom. The best time to visit this place is between June and September. Don't forget to zoom into the flora and fauna to highlight their eye-catching colours!
Need help getting your itinerary for the Valley of Flowers National Park together? You where to find us!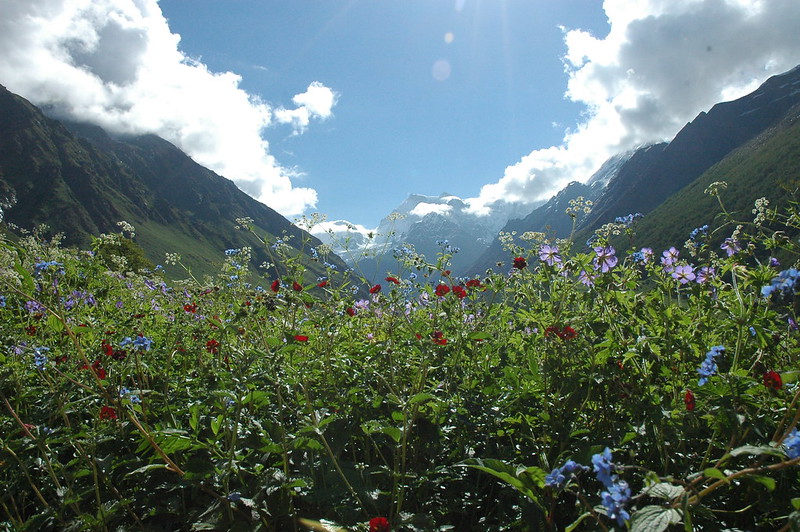 Valley of Flowers National Park (Photo Credit – Prashant Ram)
Sikkim
If you ask us, Sikkim is one of the most beautiful parts of India. This little state nestles into the lap of the majestic Himalayas and boasts of a fascinating culture to boot. You'll find everything from beautiful, quiet monasteries perched on hillsides and spectacular mountainscapes to happy, red-cheeked subjects for your portraits here!
Thinking about visiting Sikkim? We'll help you decide, and put together your customized trip to India.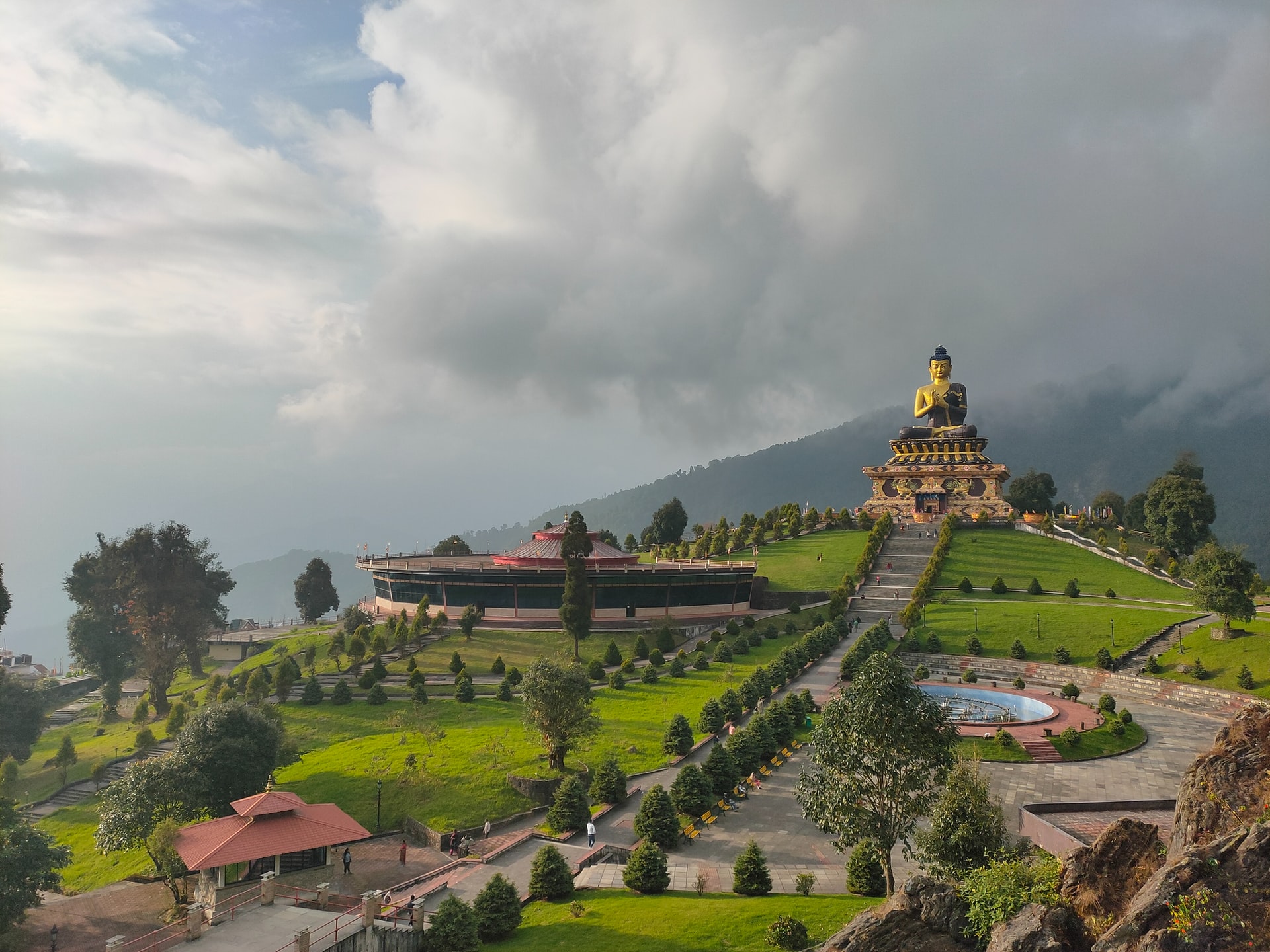 This grand park is also known as Tathagata Tsal. The Buddha statue is the fourth-tallest statue in India
Pondicherry
The French colonial vibes in Pondicherry make it a bit of an obvious choice. This town's got a whole lot of Insta-worthy sights; charming cafes, amazing food experiences, the beach, and, of course, the architecture. Away from the chaos of urban cities, this town will capture your heart with its subtle charm.
We can help you put together an itinerary to Pondicherry and other great parts of India – get in touch!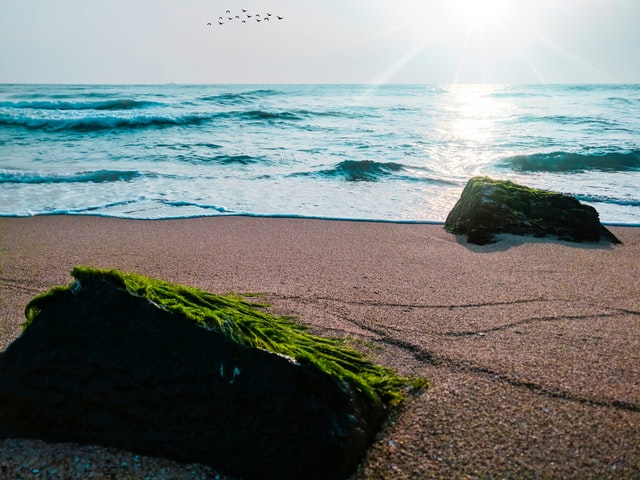 Green rock near seashore during daytime
Srinagar
The summer capital of Jammu and Kashmir is full to bursting with picturesque places. While the region is troubled, that doesn't take away from just how beautiful it is! From floating on the Dal Lake in a houseboat or a shikara to the many gardens and architectural marvels, there's plenty to add to your Instagram feed here.
Hit us up, and we'll help you plan your next trip to India!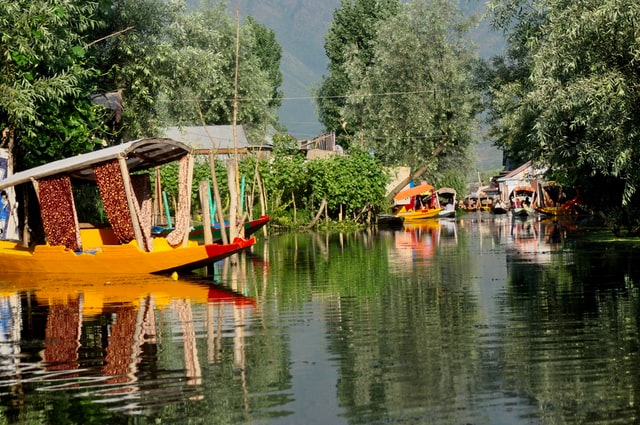 This is the famous Dal lake situated in Srinagar, Kashmir
Rann of Kutch
The Rann of Kutch, an extension of the Thar Desert in Gujarat, is a white canvas. This vast salt marsh is home to a wealth of unique wildlife, including the endangered great Indian bustard and the Indian wild ass. And there's a whole lot of #skyporn going on too, whether it's dramatic sunsets or gorgeous full-moon nights that set the desert aglow. And let's not forget the festive charm of Rann Utsav, which takes place through the winter and paints the canvas with different colours, with a lot you can capture for your gram!
Want to see the spectacular Rann of Kutch? Get in touch, and we'll help you plan a personalised trip to India!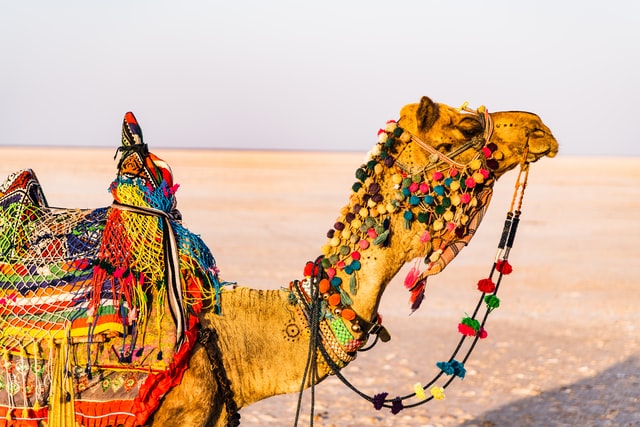 Rann of Kutch
Jaipur
As its moniker of the Pink City suggests, you will find the city of Jaipur dressed in hues of pink. This colourful place is home to many forts and palaces, and indeed, is one of the most royal cities in India, full of culture and fascinating history.
As arguably one of the most picturesque places in India, it definitely deserves a feature or two on your Instagram feed, whether it's the gorgeous, brightly coloured handicrafts, the elephants lumbering up to Amer Fort, or even a hot-air balloon ride over the city as dawn breaks!
Get in touch – we can help you plan a customized trip to Jaipur and Rajasthan.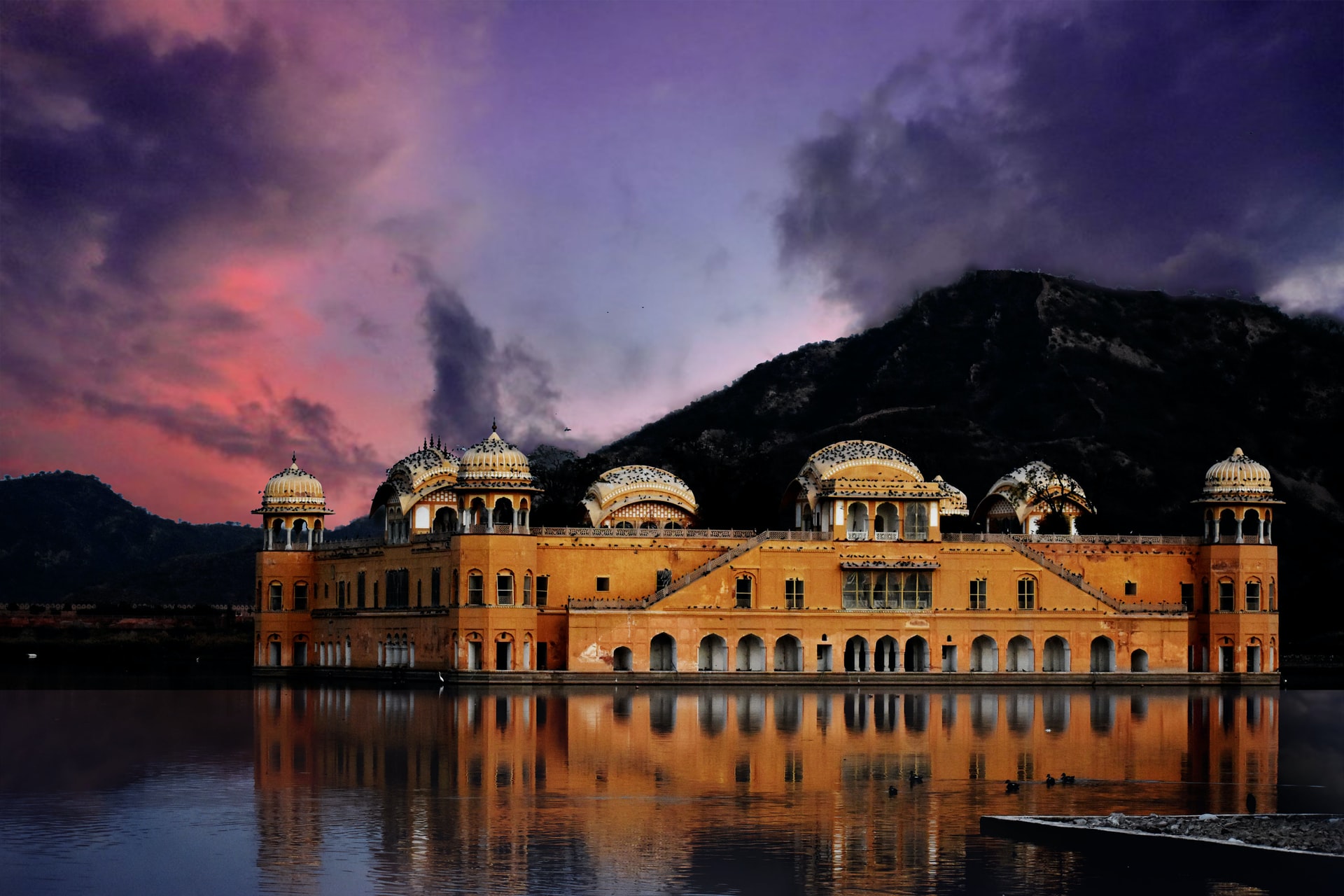 Jal Mahal in Jaipur
Meghalaya
India's north-eastern states aren't visited as often as other parts of the country, and it's something we've never been able to understand! These are some of the most picturesque places in India – think rolling green hills, untouched landscapes, fascinating culture and history and so much more.
Meghalaya's living root bridges, in particular, are a sight to behold – not only are they incredibly gram-worthy, but a trek through the countryside, crossing these bridges and the waterfalls and streams they span, is a special experience.
We can help you put together a personalized itinerary across Meghalaya and Northeast India – get in touch!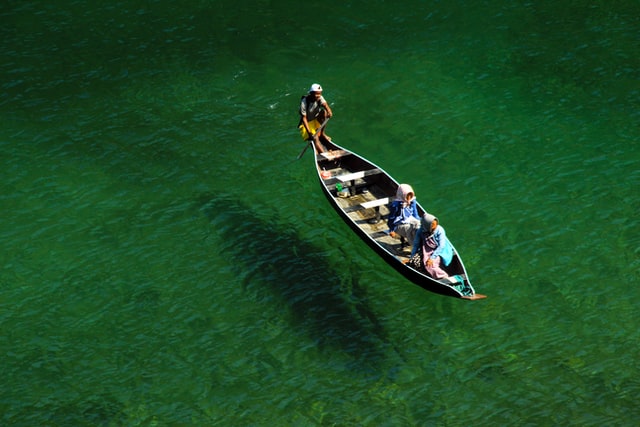 Clearwater in Dawki
Darjeeling
Darjeeling is a sweet town, a colonial throwback, nestled amid the foothills of the Himalayas. This one has long been a favourite with travellers and might feel a bit overrun, but it's a gateway to some of the most spectacular landscapes around!
Miles of tea estates, amazing views of the Himalayan peaks and heaped platefuls of steaming momos are just some of the experiences to look forward to here. You can even revisit your childhood with a ride in the toy train against a backdrop of magnificent mountains – great for those stories!
Planning a trip to India? We can help – get in touch!
Velvety tea gardens with small mountain village
Kumarakom
At the other end of the country, the tropical paradise of Kumarakom awaits. Swaying palms, bountiful paddy fields and a gorgeous lake on which you can cruise in a kettuvellam or houseboat. You can go on walks through spice plantations, and feast on delicious seafood.
We can help you plan your next trip to Kerala – get in touch!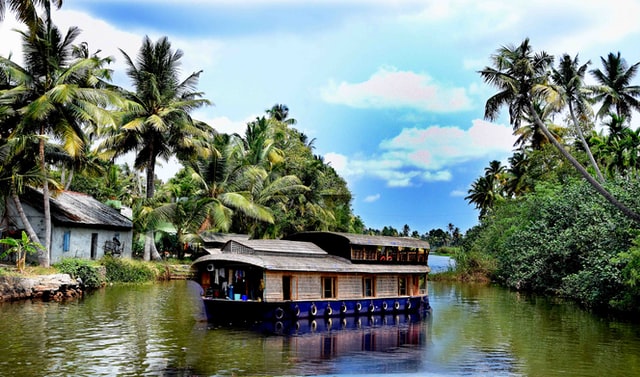 Brown wooden houseboat on a lake near green trees during daytime
helping you travel your way
Everything you need to know about India is here We have tried writing about everything you may need help with for your trip to India, If you need help in planning a trip to India Get in touch with us to to plan your trip of a life time.