Visit Karnataka
The state of Karnataka isn't just about the amazing Karavali coastline. Apart from the beautiful seascape, Karnataka, the erstwhile kingdom of Mysore, is home to an interesting blend of culture, cuisine, art, music, nature and history. Whether you are a lover of Mysore silk, pure sandalwood, architectural marvels in Hampi, or city buzz in Bengaluru, you will find that Karnataka is a tourist hub for all kinds of travellers.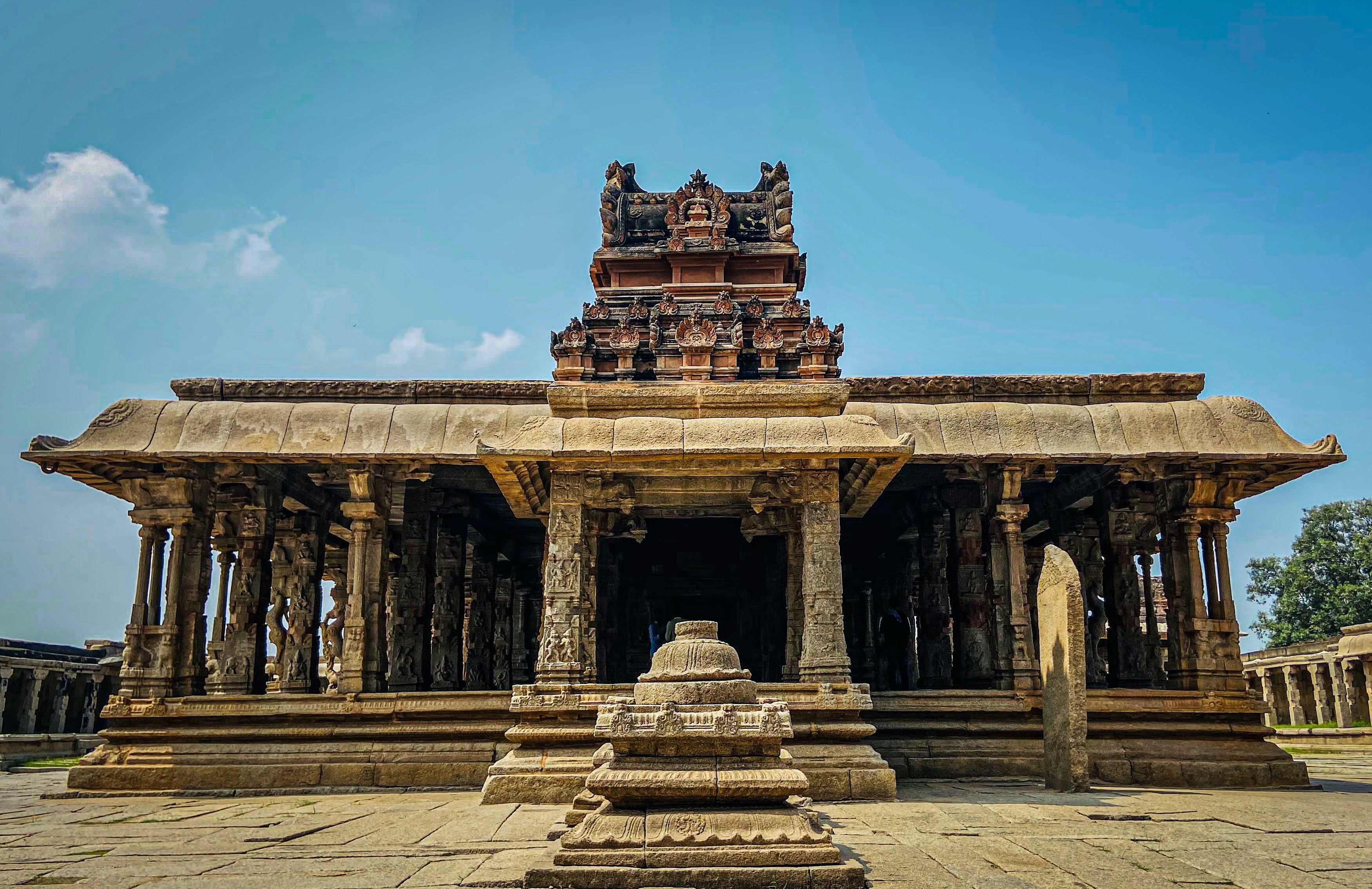 Best time to go
Plan your visit to Karnataka between October and April, since the winter season is most pleasant. You'll be able to catch the grand Mysore Dussera procession if you plan your trip well! Summers are hot and humid, but still bearable in the hill stations further away from the coast.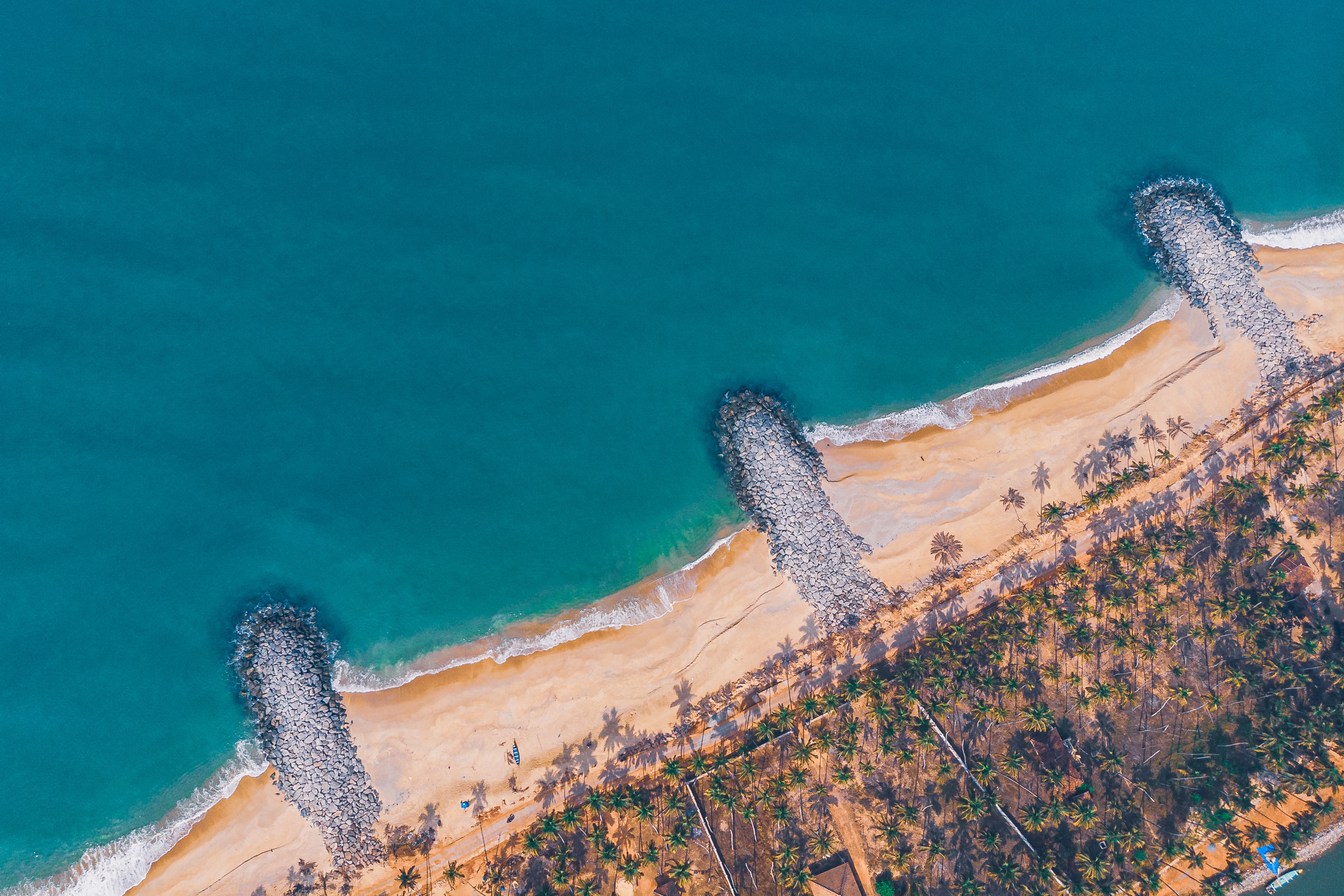 Where to Stay
Karnataka has a host of accommodation options for any kind of travel budget. You can book a 5-star hotel in the main cities, a naturopathy resort, a homestay in the hilly regions of Coorg or even Airbnb. Karnataka's hill stations are famous for their romantic hotel packages, and misty mountain views.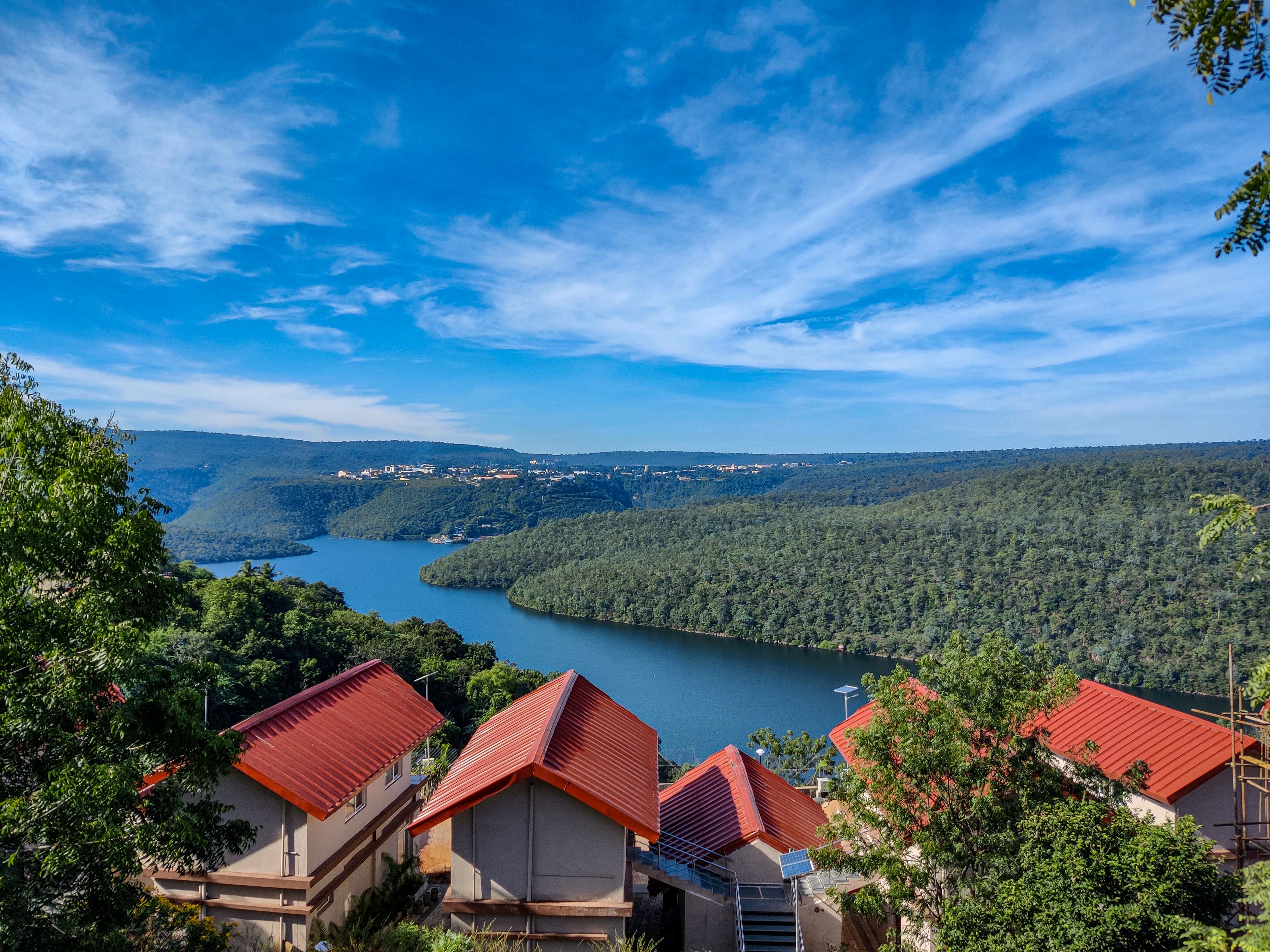 How to get there
By Air: The two international airports in Karnataka are in Bengaluru and Mangalore. The domestic airports connect flights from major cities all over the country and are located in Mysore, Belgaum, Toranagallu and Hubli Dharwad.
By Rail: Karnataka is well-connected by rail, with its major railway station in Bengaluru. Major cities that can access this state via the Bengaluru station include Mumbai, Delhi, Kolkata, Jammu, Sikkim, Chennai and Hyderabad. For local travel, all major cities in Karnataka have a local railway network connecting them. If you're travelling along the coastline, then you can also opt for the Konkan Railway.
By Road: You can access Karnataka by road via the highways from neighbouring states. You can enter via NH7 from Andhra Pradesh and Tamil Nadu. NH4 connects Maharashtra via Belgaum. These are the major entry points, but there are many more accessible routes into the state. You can hire a private taxi, drive down by car or bike, or opt for the government-operated bus services that ply regularly between Karnataka, Maharashtra, Kerala, Tamil Nadu and Andhra Pradesh. The best thing about Karnataka is that it is very well-connected by local public transport so you can travel to every nook from anywhere in the state, without difficulty.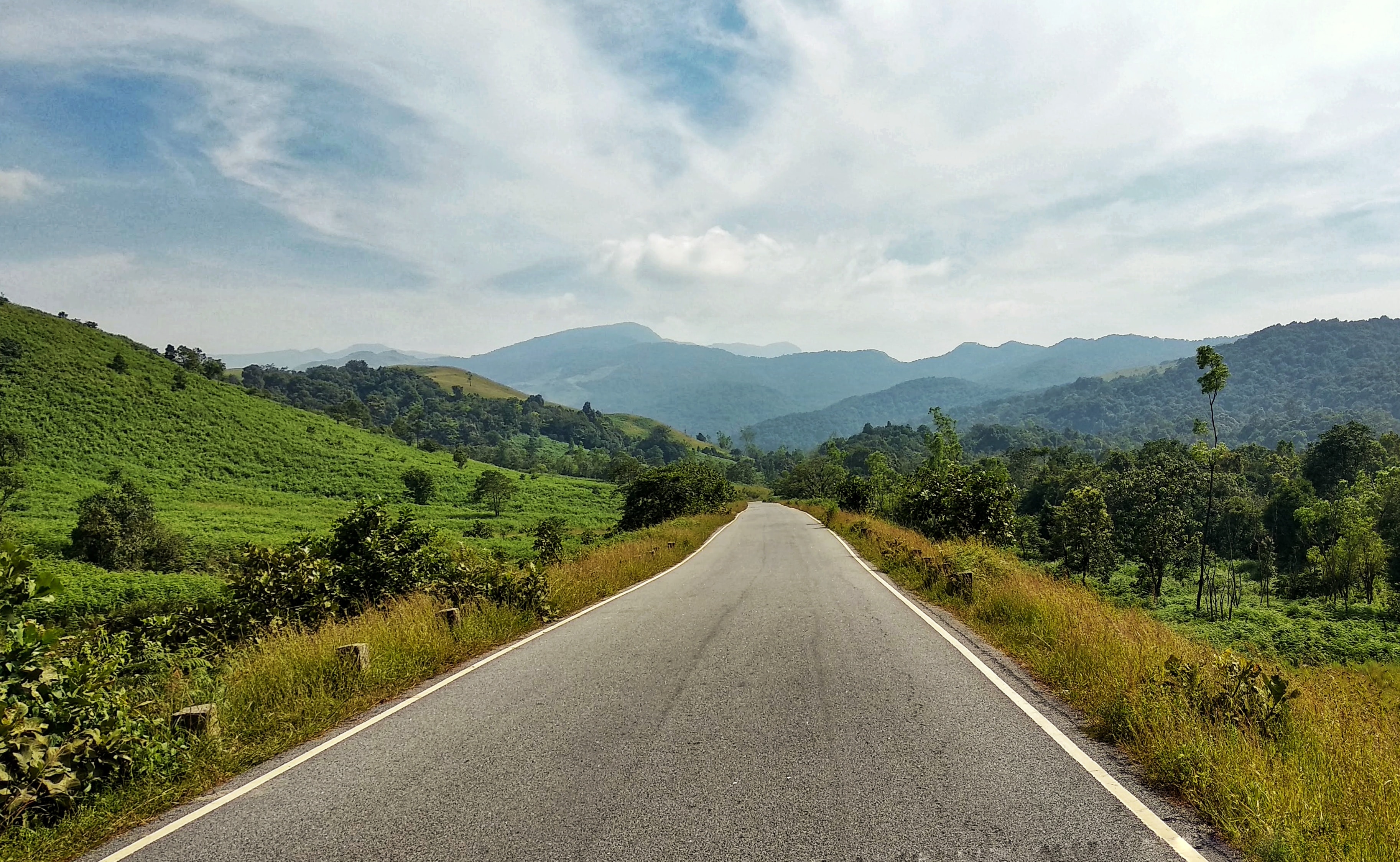 Places to Visit
Coorg
Better known by the locals as Kodagu, located at the very edge of the Western Ghats, Coorg is one of those places that just make you fall in love with nature, the hills, yourself and everybody around you. It's famous for its coffee plantations (often doubling up as homestays, which are definitely worth a night or two), steep hills for trekking, beautiful lakes, lush natural beauty and stunning views. If you are interested in food, and especially cooking, then check out their organic farms and stock up on fresh spices and herbs like cardamom, pepper, cumin, oregano, mint, sage, bay leaves, basil, thyme, and rosemary.
Dandeli Wildlife Sanctuary
If you're a wildlife enthusiast and animal lover, then the Dandeli Wildlife Sanctuary is a must-visit on your trip to Karnataka. Home to sloth bears, blank panthers, barking deer, the Indian pangolin, and the Malabar giant squirrel, it also houses about 200 species of birds, including the casque, Great Indian hornbill, Malabar pied hornbill, blue-throated barbet and peregrine falcon. Botany-lovers can scout the various medicinal plants that flourish in the lush evergreen and deciduous forests.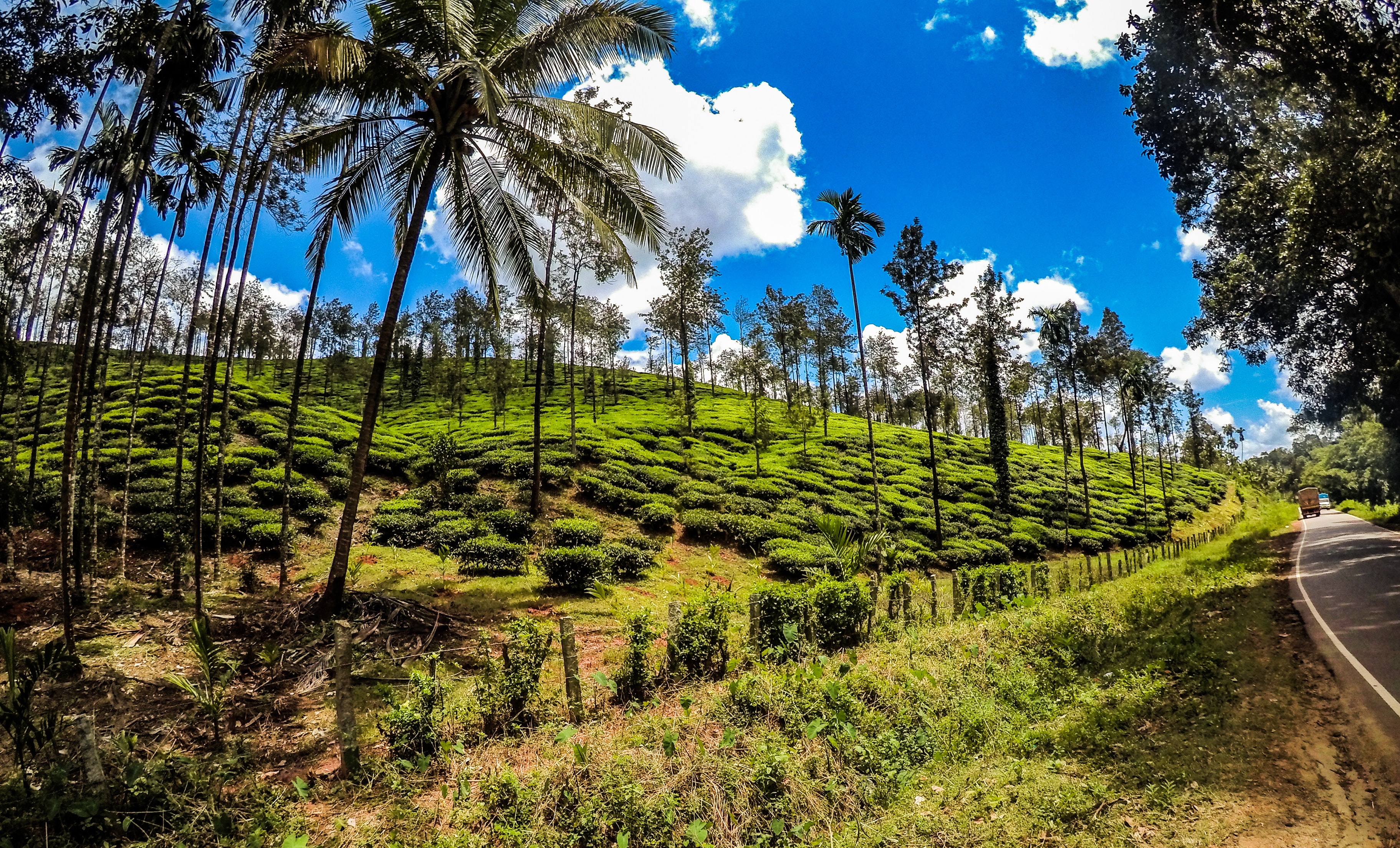 Gokarna
Planning a trip to Karnataka is incomplete without a trip to Gokarna. If you're someone who wants to enjoy peace and quiet, with calm waters and pristine beaches, plan a 2 or 3 day trip to Gokarna. While the famous Om Beach, Paradise Beach and Kudle Beach are perfect for a day in the sun, going for a swim or lying on a deck chair and getting that light tan, there is also the Mahabaleshwara Temple, with its ancient architectural designs. And when you're done with daily touring, banana boating on Om Beach and spotting dolphins at Paradise Beach, you can go and shop at the local flea market or go on a food tour!
Kemmangundi
Kemmangundi is in Chikkamagalurru, which is a biker's paradise. Hire a bike, join a biking tour or group, and ride through this dreamy hill station. This is a dream-come-true for outdoor enthusiasts, hikers, trekkers, and photographers. There are a host of waterfalls to get wrenched in, including Hebbe Falls, Kalahari Falls and Shanti Falls. You can trek up to Z Point for its stunning views of the Western Ghats. If you like gardens, then head over to the Rock Garden, which houses several different species of flowers. And if you're feeling religious or spiritual, visit the Shiva Temple and marvel at the artwork surrounding it.
Netrani Island
Have you ever seen an entire island of pigeons? Also known as Pigeon Island, Netrani Island is known to be rich in biodiversity, especially its pigeon population. It's a small heart-shaped, uninhabited island off the coast of Karnataka, with crystal blue waters. Scuba divers of all levels throng to this spot for some of the best dives, with a variety of corals, fish and other aquatic wildlife greeting them underwater. Try your hand at scuba diving (no prior experience required), and if you're lucky, you might even spot an orca!

Keep in Mind
Rules:
Karnataka has some strict rules for tourists and locals that need to be followed:
Drugs and narcotics are illegal

Smoking is not allowed in public areas.

Dress modestly at beaches, lakes or waterfalls (no nudity or skimpy swimwear allowed).

Maintain a conservative disposition in public.

Leave footwear outside places of worship or people's houses.
Food and Water:
You'll get all kinds of cuisine in major cities of Karnataka, right from local Kannada fare, to coastal cuisine, to Chinese, Italian and Continental food as well. The cuisine options in the rural areas will be limited, but what you should try are the local delicacies that you can only find in local villages. Keep in mind that tap water is not potable so always carry a bottle of drinkable water with you.
There is a delicious mix of spices, coffee, flowers and romance in the air when you visit Karnataka. Truly a destination for thrill-seekers, quiet holidayers, lovers of exotic coastal cuisine, and nature-enthusiasts, Karnataka leaves you enthralled and enriched.
helping you travel your way
Everything you need to know about India is here We have tried writing about everything you may need help with for your trip to India, If you need help in planning a trip to India Get in touch with us to to plan your trip of a life time.