Things to do in Thekkady
'Keep close to nature's heart…and break clear away, once in a while and climb a mountain or spend a week in the woods. Wash your spirit clean' – John Muri
Look forward to days of relaxation, gorgeous views, spice plantations, and a lot of thrill and adventure to your Kerala trip with Thekkady on your travel route.
Mostly known for the Periyar National Park, which has tons of adventurous activities. This town will allow you to be one with nature and gives you a chance to detox from the dull city views. So when in Thekkady you will be living a happy, healthy, and green life!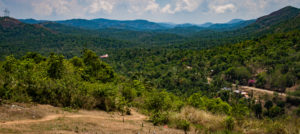 Gorgeous views of the town of Thekkady (Photo Credit – naeem mayet)
Periyar National Park THEKKADY
The Periyar National Park in Thekkady is where you will be spending most of your time. Although spotting a tiger is difficult here, the National Park has so much more to offer. Varied bird species, treks and hikes. Below is a list of things to do at the National Park –
You can enjoy a peaceful boat ride for about 2 hours and does not require any prior booking.
Feel closer to nature by engaging in a lovely 2 hours nature walk, enjoying the flora and fauna of this sanctuary. If this seems to easy for you, you can enjoy a full day 20kms hike which is absolutely great. You need to be an avid trekker to be able to do this hike. You get a lovely birds-eye view of the whole National park
Another thrilling activity in this park is the bamboo rafting. It is about 1 to 1-5 hours on water and 1 to 1.5-hours walk.
Aside from this, don't miss grooving to the beats of the jungle, while witnessing the tribal youths showcasing their style of dance. Do note to enter this park you will not need to make any prior bookings.
VISITING HOURS: 06:00 to 19:00 hours
ESTIMATED TIME: Half A Day
COST: INR 500 per adult for foreigners tourists, INR 180 per child for foreigners tourists, INR 45 per person for Indian tourists, INR 15 per child for Indian tourists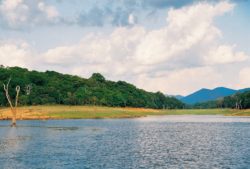 The lake at Periyar National Park, Thekkady (Photo Credit – Rakesh R)
The National Parks in South India are our favorites. Click here to know why.
Spice Plantation Walks
Take a walk through the beautiful landscapes and spice plantations of Thekkady. During your spice plantation walks you will learn how these species are cultivated, harvested, and processed which is extremely interesting.
It is not only informative but also very calming as you walk through the plantations. You can check with your hotel/homestays and they will assist you with the bookings of these walks.
VISITING HOURS: 07:30 to 18:00 hours
ESTIMATED TIME: Half A Day
COST: Free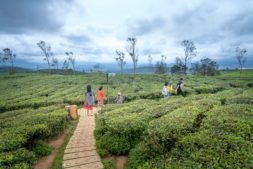 Spice plantation walk, Thekkady
VISIT THE SPICE MARKETS OF THEKKADY
After the spice plantation tour and after enjoying some mouthwatering meals, you will undoubtedly be interested in cooking meals just like the locals of Thekkady. For that, the key ingredient would be the spices of Thekkady! So take some time off from your sightseeing and visit the local spice markets of Thekkady. One of the best markets here is the Lords Spice Super Market for good quality spice at affordable prices.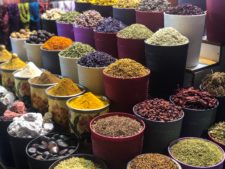 Colouful display of spices in the markets of Thekkady, Kerala
Nature Trails
If you are a trek/hike person or no when in Thekkady make sure to hike up the mountains to get your dose of peace, and calm. On the way up you even get to spot a few varied species of birds as well.
Thekkady has numerous trekking trails that lead you to stretches of lush green landscapes and the most stunning views of nature. You can check with your hotel/homestays and they will assist you with the best recommendations along with helping you book a few guided walks.
VISITING HOURS: 07:30 to 18:00 hours
ESTIMATED TIME: Half A Day
COST: Free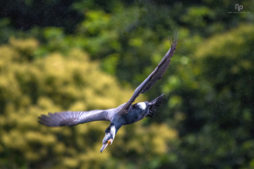 Spotting birds on hikes (Photo Credit – Navaneeth Kishor)
Chellarkovil Waterfall
About a half an hour drive from Thekkady is this serene location. Soak in the calm ambiance and witness a beautiful kaleidoscopic view of the Western Ghats and the plain of Tamil Nadu!
What is even more interesting here is that the waterfall which starts in Kerala but flows down toward Tamil Nadu. Besides this the lush green mountains (especially if you visit this during the monsoons) there is also a garden close by if you just wish to meditate or simply sit and think of absolutely nothing! Avoid reaching here too early in the morning as it can get a little too foggy and misty.
VISITING HOURS: 24 hours
ESTIMATED TIME: Half A Day
COST: Free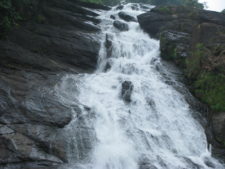 The gushing waterfall in Thekkady (Photo Credit – Rajaneesh)
Ayurvedic Spa
It goes without saying that Kerala has some of the best Ayurvedic massages. Not only is this relaxing but these massages have healing properties, balancing the body and mind. Make sure you don't leave Thekkady without pampering yourself.
Especially after all the hikes and plantation walks, spending an evening at the spa is an ideal thing for you. One of the best places you can get this done is at Santhigiri Ayurveda Spa. They offer the best massages and are one of the authentic ayurvedic spas. Most of the spas even offer a longer course of 14 days or so. Hence, depending on the package the cost would vary.
VISITING HOURS: 09:00 to 21:00 hours
ESTIMATED TIME: 2 – 3 hours
COST: INR 900 – INR 1,800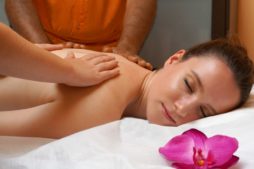 Ayurvedic spa massage (Photo Credit – Gundula Vogel)
If you are not aware of the importance of ayurvedic massages in India, this article will tell you more.
NATURE AND RELIGION AT MAGALADEVI TEMPLE
Seek blessings and enjoy the wilderness around the Magaladevi temple in Thekkady. Situated in the Tamil Nadu and Kerala border tourists usually visit this temple for the nature surrounding this temple. It is located inside the Periyar National Park so you can stop here whilst exploring the National Park.
Built on a single stone this temple is an architectural delight, with scriptures on the walls of this temple and has the Pandyan architectural style. However, just like how all good things in life don't come easy, this temple too is open only during the Chitra Pournami festival that takes place either in May or April.
Here is a list of interesting temples to visit in India.
SURREAL BEAUTY AT pandikuzhi in thekkady
While Thekkady can be full of surprises the Pandikuzhi Waterfalls will top your list of best places to visit in Thekkady! The beauty and serenity of this place will leave you rejuvenated. Located between Chellarkovil and Tamil Nadu border, if you feel a bit adventurous you can even trek up to the waterfall.
Feeling like one step closer to what heaven looks like the Pandukuzhi waterfall is the perfect stop for photography lovers. There is no entry fee for this waterfall. You can even choose to have a small picnic near this waterfall but remember to carry your waste back with you. Do not litter the area.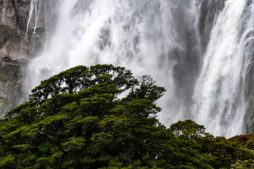 Gushing water from the Pandikuzhi Waterfalls in Thekkady.
We can help you plan an ideal personalized trip across India, simply fill this questionnaire and our travel expert will get in touch with you.
helping you travel your way
Everything you need to know about India is here We have tried writing about everything you may need help with for your trip to India, If you need help in planning a trip to India Get in touch with us to to plan your trip of a life time.