Indian Laws every foreign tourist should know
When it comes to Indian customs and laws, the rumour mills really get cranking. Would your hand be chopped off for stealing? No. Would you be arrested for a quick hug in the street? Unfortunately, yes.
Here's a list of ground rules compiled for your benefit so you know exactly what's coming. More importantly, familiarize yourself with the legal terms. Then you know when you're really guilty and when you're being harassed by corrupt authorities. As a foreigner, you're likely to be the target of policemen or locals trying to take advantage of your ignorance, so it's important to know your rights.
Wondering when is the best time to visit India, read here?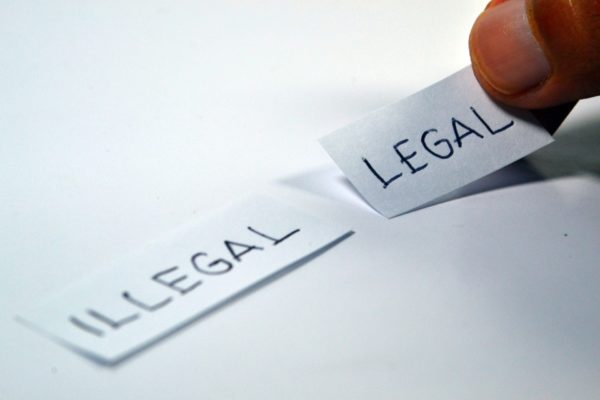 Legal terms (Photo Credit – Fathromi Ramdlon)
Legal rights of Women
Only female officers can escort women to the police station. If there isn't one, DON'T GO!
Not only do male officers have no right to escort a woman but she can also refuse to go to the police station between 18:00 hrs to 06:00 hrs. In case of a serious crime, a written permit from the magistrate is required for male officers to escort her.
Women can lodge complaints through emails at ncw@nic.in, our National Commission for Women.
Guidelines issued by the Delhi Police entitle women to the privilege of registering a complaint via email or even through post if she can't go to the police station. Just do a quick internet search to get the contact details of your local police station.
Look at different South India and North India travel routes.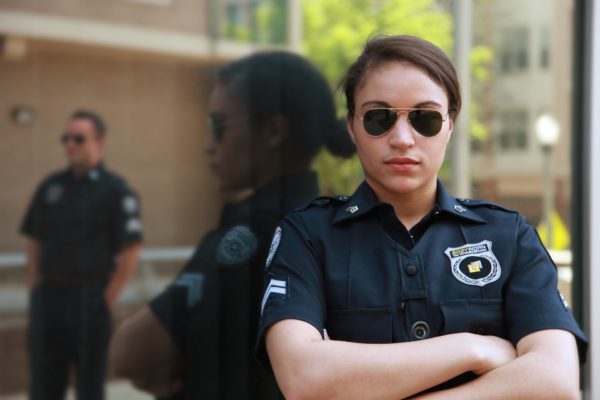 Only female officers can escort women to the police station (Photo Credit – BodyWorn by Utility)
Public Protocol
PDA
A lot of the issues in Indian law stem from the fact that the vague wording of the Indian Penal Code gives the cops an unfair amount of wiggle room. While in the cities you might find rows of couples making out beneath skimpy scarves by the shoreline, more rural areas can tend to object to even holding hands or a peck on the cheek. On visiting new places always try to gauge the atmosphere first. If reprimanded by a police officer, be apologetic to the point of grovelling. Rudeness and high-handedness will get you nowhere. Nudity or going topless in public is never an option at any beach. Bikinis are best avoided on most beaches in South India, which is home to religious sites.
Public Nuisance
Section 268 defines this as 'an illegal omission which causes any common injury, danger or annoyance to the public or to the people in general.' Note the use of the term 'annoyance', again widely open for interpretation. Avoid disturbing residents with loud noises, public drunkenness or anything that could be construed as vandalism. Sexual harassment is punishable by law.
Recording
You obviously want a trove of videos and photographs to take home, and India provides a multitude of photo ops, but try and be a little careful in sensitive areas. Military and government zones, crowded airports and railway stations are always on high alert for security threats, you don't want to be mistaken for one. Put away binoculars, if you're carrying any.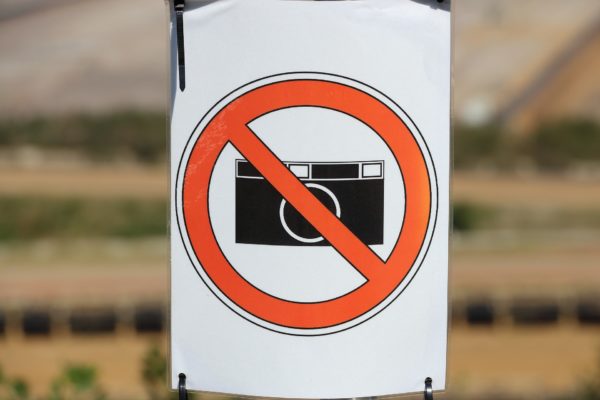 Check for any sign explicitly prohibits photography (Photo Credit – Herbert Aust)
Substance laws
Alcohol
The legal age for drinking as per the Indian Law is between 18 to 25 (this varies from state to state), so do some local research before you go. A distinction is usually made between mild liquor (beer and wine) and hard (spirits). Avoid any local liquors not vetted by your hotel manager or tour guide, and again, no public drunkenness. If an election is nearing, alcohol may be banned for a couple of days prior, and days of local religious or political significance are also usually dry. Some states are dry year round, or require a permit to buy, transport or consume alcohol. Carriage of alcohol between states is often illegal due to the varying alcohol laws, you may be stopped for a random check.
Drugs
Unequivocally illegal. Cigarettes and chewing tobacco are available on every street corner and don't carry much social stigma. However, for anything else there will be legal consequences. Consequences such as a 6 months minimum sentence for possessing small amount of drugs deemed for personal consumption, and a 10-year sentence for drug possession of anything sufficient for trafficking. Convicted offenders can expect fines and a minimum jail sentence of 10 years.
Beef
In 2015, several states declared a blanket ban on export, import and sale of beef and beef products, a continuation of the prevention of cow slaughter laws. Deliberate killing or maiming of a cow can attract a five-year prison sentence, so be careful when you drive!
Contraband
Transport and possession of firearms, antiques, electronic equipment, local currency, ivory, gold objects and pornographic materials are all regulated by the government. Non-residents cannot import or export the Indian rupee, while Indian citizens have limits. For more information, consult India's Central Board of Excise and Customs. Antiques, specifically, must be registered with local police, along with a photograph of each item. Satellite phones are illegal.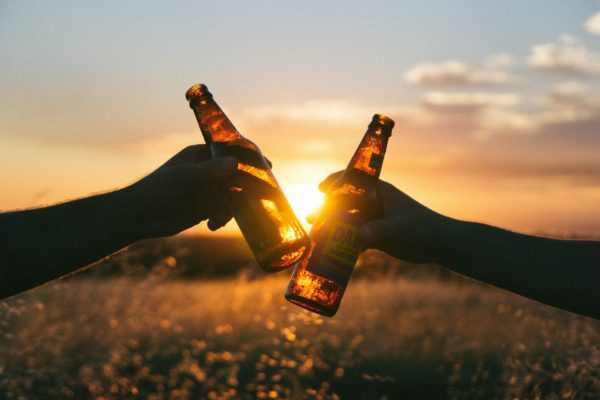 Alcohol laws of India are different for different states (Photo Credit – Free Photos)
Identification
Carry your passport with you at all times, you will require it for all check-ins at hotels or airports. If you're brave enough to drive in Indian traffic, make sure you have an international driving permit and a helmet for motorcyclists and passengers.
The Indian legal process is cumbersome and lengthy. Do your best to avoid any brush with the Indian law. Individuals arrested on a major offence can languish in jail for years before a verdict is reached. Indian 'red-tape'ism can hamper with your consulate's attempts to help. Try not to forget that India still awards the death penalty for the 'rarest of rare'cases. This is another excellent example of our tendency for vague wording. Always keep in mind your rights and defend your innocence, but courteously.
Now that you know the legal dos and don'ts, what are you waiting for? Contact us and we will be more than happy to plan that dream trip of yours.
helping you travel your way
Everything you need to know about India is here We have tried writing about everything you may need help with for your trip to India, If you need help in planning a trip to India Get in touch with us to to plan your trip of a life time.