share
Plan your trip
Dealing With Scams and Touts in India
Imagine you were travelling to a place, let's say Delhi. The capital of India, a land of historic value and great energy, the kind of city that gets your heart pumping. Weeks, maybe even months of planning have finally reached their fruition. You have arrived. You can't wait to explore Delhi and make this another memorable trip. But, the minute you step off the train, someone runs up to you, clings to your sleeve and smooth talks you out of your hard earned money. What a way to start the trip!
Sadly this is an unfortunate aspect of travelling to India, the touts. They are people who will do anything to make a quick buck out of vulnerable first-time travellers. Those experienced, deal with it, usually learning from their mistakes or by reading up enough.
The problem is, sometimes, no matter how much knowledge you may have, you can never be too prepared for these fraudsters. They'll come at you from all sides, offering everything from hotels and taxis at 'Cheap' 'Special' or 'Discount' rates to hats, sweaters and keychains.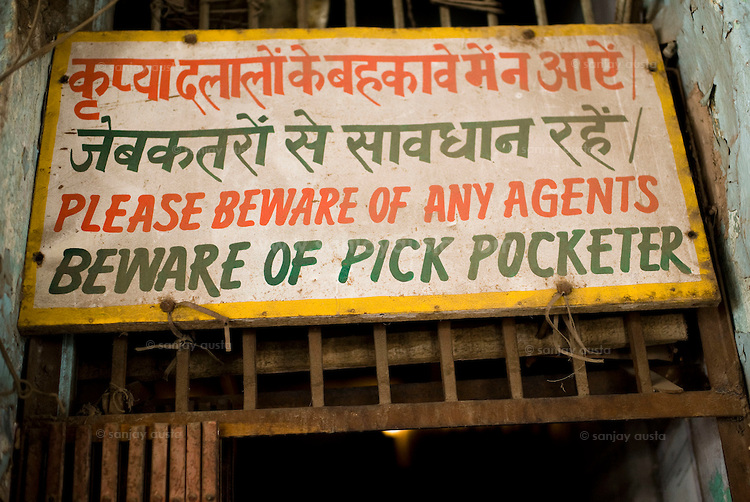 Beware of money hungry touts wanting to make a quick buck at your expense . Photo Credits: sanjayausta.photoshelter.com
Plan your trip
Where do you find Touts?
You may think you will find touts only at crowded stations or monuments, but it's much more widespread than that.
A tout could be just about anybody, your taxi/ auto rickshaw driver or your hotel manager. Anybody who is earning a commission or even a direct profit from getting you to part with your money, is a tout.
You will find people trying to charge you extra for entrance at monuments, temples and mosques. The key is to avoid or ignore them, though your patience will be sorely tested. Their initial aim is for you to to respond to them. Once done, they'll dive straight into their sales pitch and bait you into buying something.
They will cling to you doggedly if you try to walk away. If you ignore them long enough, they'll eventually turn their attention to somebody else. Make sure you buy your tickets at designated counters with prominent signs displaying entrance fees, and whenever possible try to dish out exact change.You would be surprised at how even the employees working for authorities like the railways or the bus services will try to short-change you. If you take a cab or an auto rickshaw from the railway station, a good chance is that the driver will tell you that your hotel is already fully booked or in some cases even shut down to try and entice you toward a 'cheap' hotel of his choice.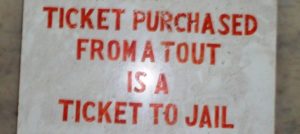 Always buy your ticket from the booking office
Plan your trip
Delhi
Delhi is a city of warm generous people who are very upset by their city's reputation as a haven for touts. You will find a lot of people who genuinely want to help you without asking for anything in return. Thus, being too cautious might keep you from connecting with some truly lovely people.
Be careful when boarding a train from Delhi, your tickets are NOT cancelled, unless your tour operators tell you so! If anyone tries to tell you otherwise just laugh them off and carry on with your journey.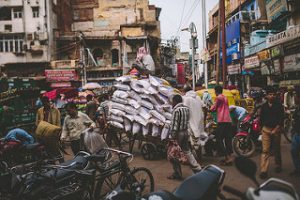 The hustle and bustle of the streets of Delhi – Credit: KIDKUTSMEDIA
Plan your trip
Pushkar
Pushkar is a holy city, home to place of worship of great importance to Hindus. You'll find the place packed with travellers. Both explorers and pilgrims making their way to 'Tirth Raj', the king of pilgrimage sites. The irony is that this land of goodness, godliness and devotion, has become a hotbed for mischief makers.
The most common scam you will encounter is the form of paid blessings. When you wander across the town, or the small lake, you will come across smiling priests (touts, yes that's what they are, touts). They will ask you if you want to be blessed, after which they will pray for you, make you chant a few words and then demand outrageously large sums of money.
The best way to avoid them is to say upfront exactly how much you're willing to pay and then watch how they don't want to give you 'special blessings' anymore.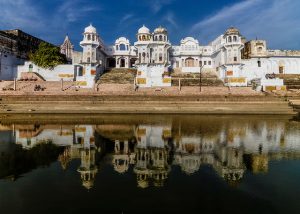 Pushkar: a city of worship and an important place for Hindus – Credit: Tim Willems
Plan your trip
Agra
Agra: The land of the Taj Mahal, drawing in tourists from around the world and quick on their heels, the touts.
The touts in Agra have a very mindblowing capacity for being irritating. Yes, all touts are irritating, but these guys are damn good at pestering people. They will want to sell you little Taj Mahal replicas, 'authentic' pashmina shawls, and will tell you that your hotel or the Taj is far away and ask you to take the Tanga rickshaw (carriage) to a place that is literally 500 meters away.
The best way to deal with touts in Delhi, Agra or any other part of the country is to just ignore them, never run out of patience, and do a little bit of research about the place you are visiting. Just to reiterate, you will find a lot of genuine helpful people who will help you. Indians are very welcoming people. Some might even help you negotiate with the touts!
If you want to avoid a sticky situation, feel free to contact us!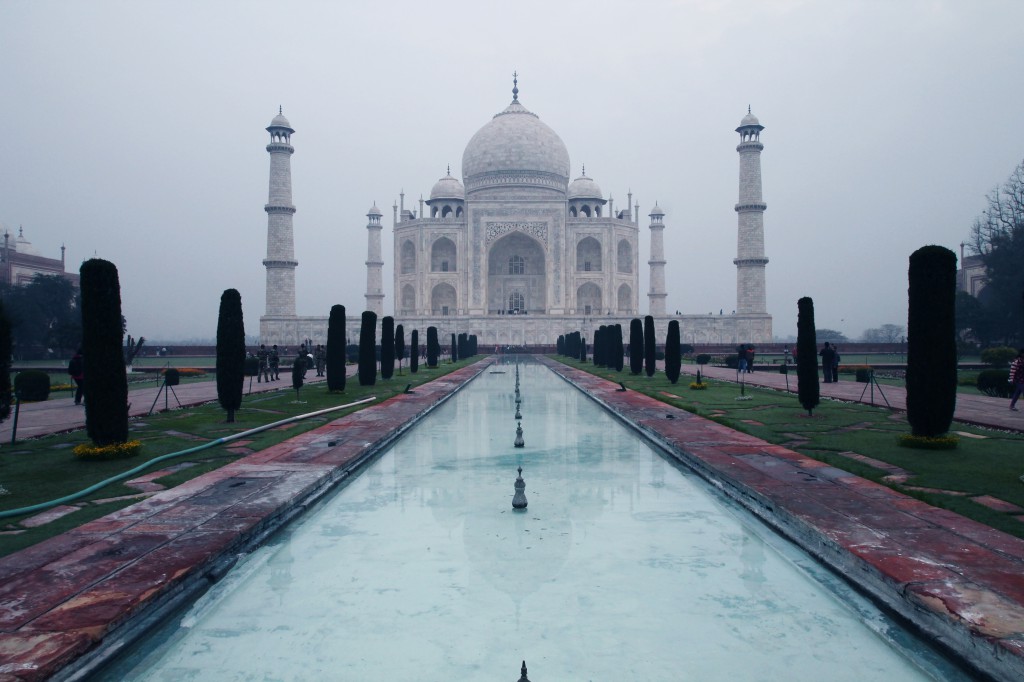 One of the seven wonders of the world, also a paradise for touts
A little about us
Everything you need to know about India is here We have tried writing about everything you may need help with for your trip to India, If you need help in planning a trip to India Get in touch with us to to plan your trip of a life time.

...... READ MORE