Our Payments, References and Refund Policy
Here we will answer all your questions on how to pay for your trip and what happens if you have to cancel. If you can't find the solution to your query below, simply get in touch with your personal travel expert.
Advance payment
We request for an advance payment of EUR/GBP/USD 500 or INR 35,000 per person upon confirmation of the travel plan, enabling us to start your bookings.
We only start making reservations and book tickets after we receive the advance payment.
Balance Payment
The balance amount is due upon completion of your bookings and after we have sent you Hotel Vouchers as well as E-tickets.
If your trip starts in more than sixty days, you can choose to pay us the balance amount in two parts:
50% balance upon receipt of hotel vouchers and available E-tickets

Remaining 50% – sixty days prior to your trip start date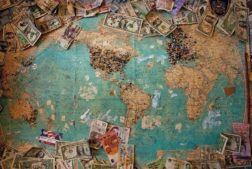 India Someday- helping you travel your way!
what payment methods do we accept?
Currently, we accept payments via three modes:
You can pay us via using a Credit/ Debit Card (Visa or Mastercard only) on our

website

.

(a 2.75 % transaction fee would be added to your billed amount)

We also accept bank transfers. The transfers fees must be covered with your payment.

You can pay us using

TransferWise

. Here you also need to pay for the transfer fees.
Since these are international payments some of our clients have faced small issues while remitting funds. We have an overview guide (click here) with points to keep in mind while using either of the payment options, including a detailed guide on how to pay us using TransferWise.
Here are our details you will need for a Bank Transfer or TransferWise
Account Name: India Someday Travels LLP
Account Number: 00052560002509
Swift Code : HDFCINBB
Name of the bank : HDFC Bank
Bank branch : Mahalakshmi, Mumbai
Address of the bank branch: 4 A, Tirupati Apartments, Bhulabhai Desai Road, Mumbai 400026
IFSC Code of the bank branch: HDFC0000005
India Someday Travels address: India Someday (C/O Abbas & Co), 235, Adbul Rehman Street, Mumbai – 400003, India,
91-022-23093228 (Phone number)
*PLEASE use thinkingindia@indiasomeday.com as the e-mail address to send us money via TransferWise
Travel Insurance, Assurance & References
As a local travel agency in India, we are not able to offer you travel insurance. But we strongly recommend you get one on your own in your country. It is advisable to get insurance including coverage for personal assistance services and payment of medical expenses, accident insurance, repatriation cover, luggage insurance, cancellation insurance, and coverage of legal liability.
In the unlikely event of our inability to provide the guaranteed service or bankruptcy, our clients can fall back on our insolvency insurance : New India Assurance CO. LTD., policy number: 13030036192500000004.
We always offer to connect our guests to a reference, i.e. someone that has used our services previously. In most instances this would be someone from your country so you can e-mail or speak to them to get a word of reference on India Someday.
Furthermore, you can check reviews from former clients here and here.
What is our cancellation and refund policy?
We handle cancellations and trip changes as we handle trip planning: transparent, fair and keeping your interests in mind. In case you will have to cancel or change your trip with us, we will refund according to this policy:
Hotel amounts as per individual hotel cancellation policies. i.e. If a hotel refunds us the full or part payment we would refund that amount to you
Flight refunds would be as per airline policies. After deducting the airline's cancellation fees we would refund the balance amount
Railway cancellation would be same i.e. only charge you the railway cancellation fees
Car hires as per the vendor's policy, i.e. whatever they refund we will refund to you. It's mostly 100% but there are exceptions.
Activities as per the vendor's policy, i.e. whatever they refund we will refund to you. It's mostly 100% but there are exceptions.
Safaris in national parks organised by the Forest Department (governmental institute) are always non refundable and non transferable
We do not refund our India Someday consultation fees. For last-minute cancellations 21 days or less before the trip start date we charge an extra INR 6000 cancellation fee.
We require up to four weeks to update you on the refund status as we have to collect the refunds from respective hotels, airlines, railways and car hires.
In the current scenario of an international health crisis due to COVID-19, all tourist visas for India have been suspended until April 15th 2020. Furthermore, inbound flights have been prohibited.
Therefore, we have to cancel/postpone all trips commencing between March 12th and April 31st, 2020. We will issue credit notes with the possible refund amount to all affected clients which can be used for the same or another trip in India, Sri Lanka, Philippines, Vietnam & Cambodia within the next 12 months.
We hope you understand that the process of finalising your refund status will take 1-2 months as India is currently under a 21 days lockdown (March 25th to April 15th, 2020) and we face issues to contact many accommodations and vendors.
If your trip commences between April 31st and September 31st, 2020, feel free to contact us for your possibilities to cancel/postpone your trip.
helping you travel your way
Everything you need to know about India is here We have tried writing about everything you may need help with for your trip to India, If you need help in planning a trip to India Get in touch with us to to plan your trip of a life time.