Visit Rajasthan
Rajasthan is known for its rich cultural heritage, royal history, and artistic and musical styles that are respected and sought after all over the world. The 'Land of the Kings' holds more forts (45 in total) in the state, than anywhere else in the country. It is also home to the largest desert in the country — the Thar Desert. If you are planning a visit to Rajasthan, be ready for a smorgasbord of color, flavor, music, and legends. Carry your camera with you, because this state offers the most unique visual treats.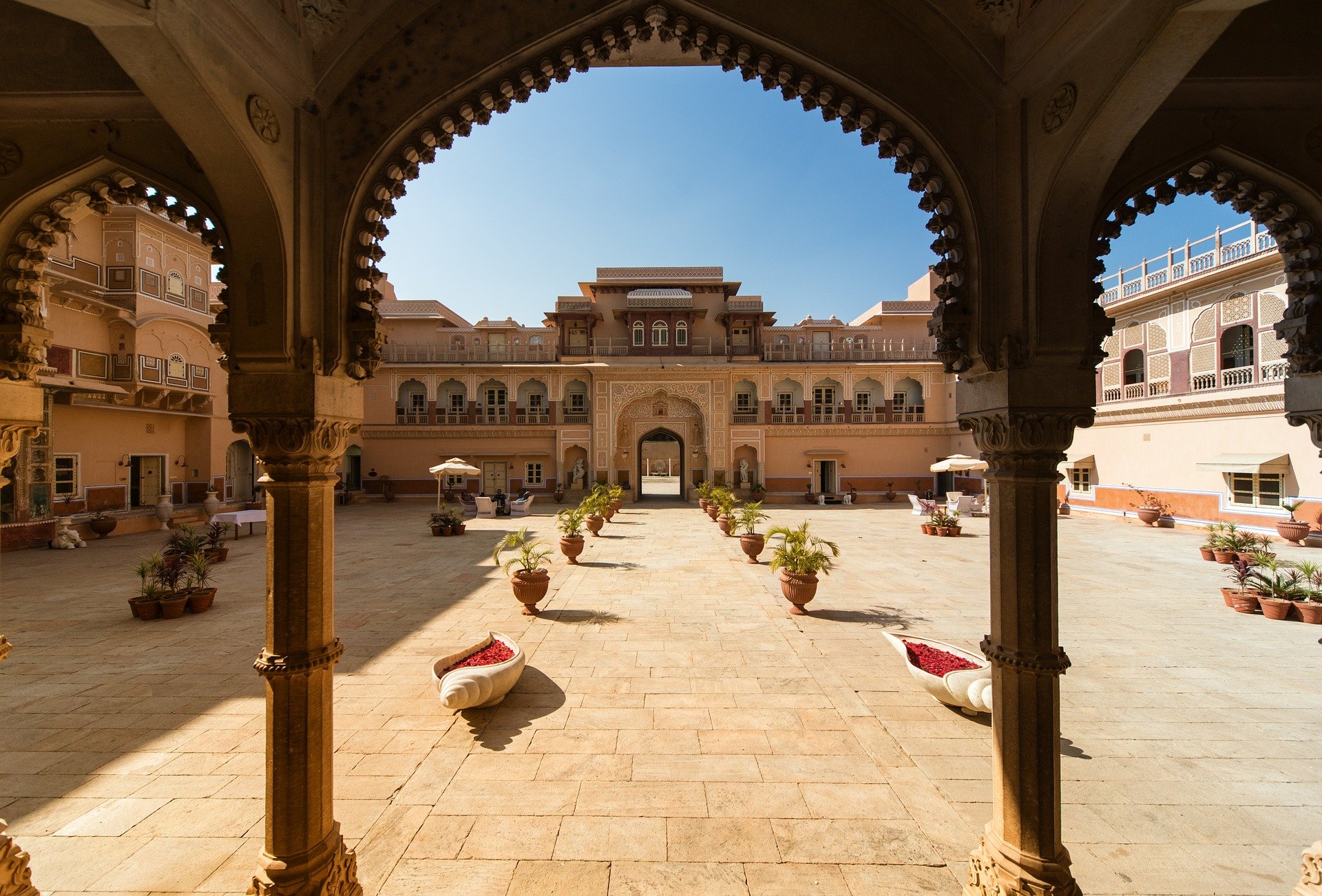 Best time to go
Visiting Rajasthan is enthralling throughout the year, but if you want bearable weather conditions, October to March are the ideal travel months. And if you can bear the sweltering heat between April and June, you might just catch tigers on your wildlife safari.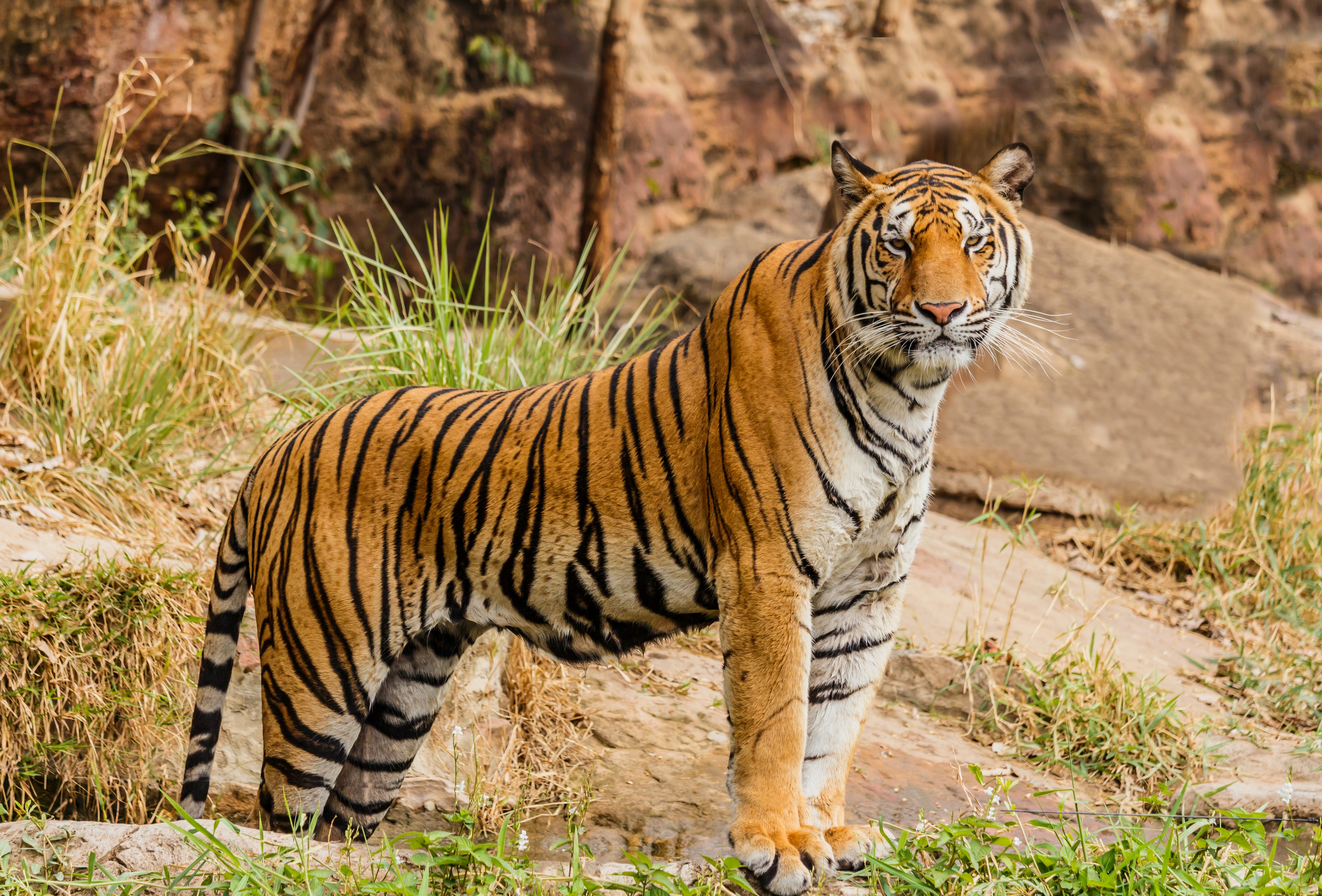 Where to Stay
Rajasthan is home to some of the most lavish palaces that boast India's rich cultural history. Luckily for us, some of these palaces have now been converted into luxury hotels, so you can live like royalty! Of course, there are more budget options as well. There are homestays, and AIRBNBs all over, as Rajasthan is well connected and very hospitable for tourists.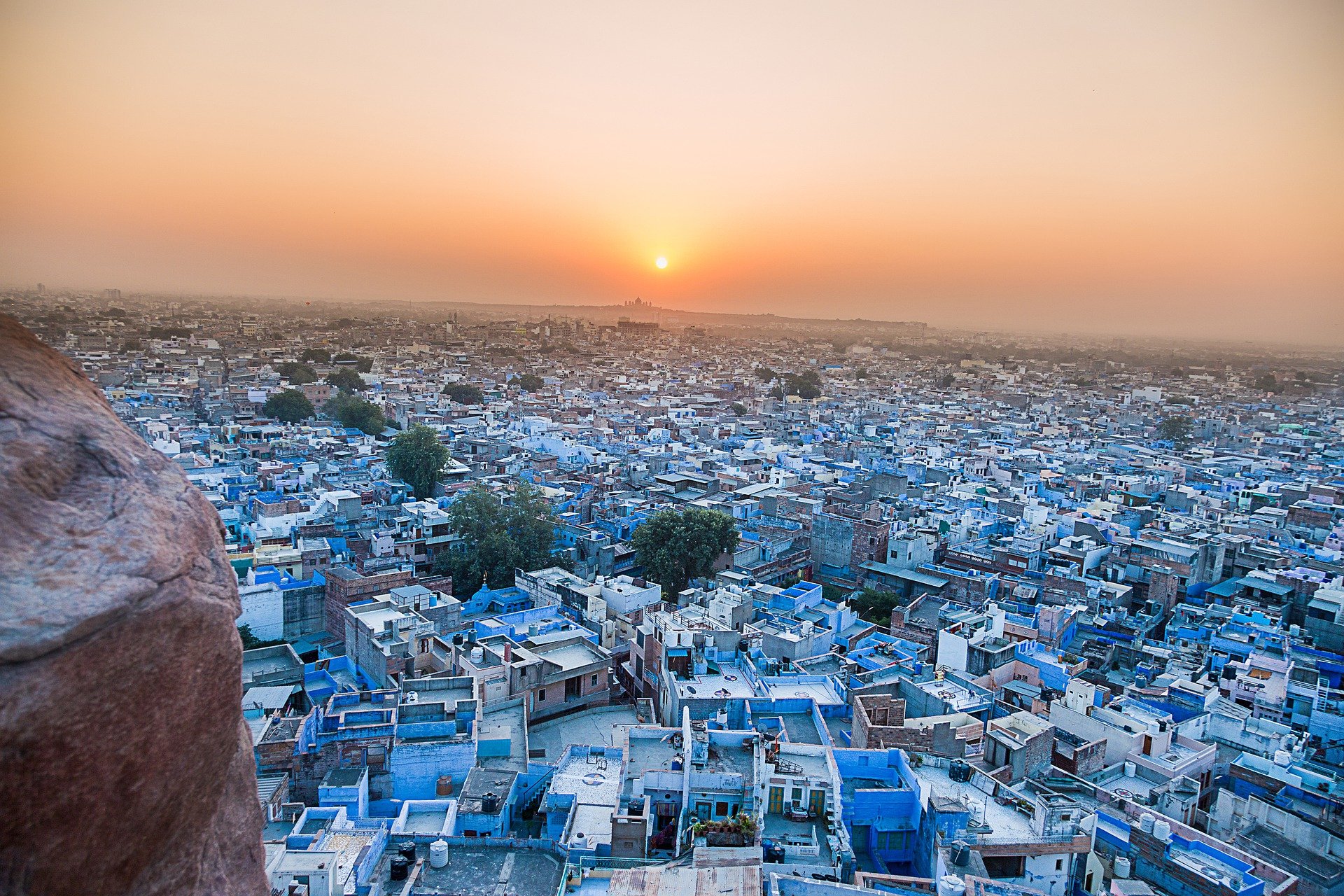 How to get there
By Air
Jaipur International Airport is the main airport in Rajasthan, and the quickest way to reach this beautiful state. Udaipur, Jodhpur, Kota, Jaisalmer, Bikaner, Phalodi and Suratgarh also have their own airports and are accessible by domestic flights.
By Rail
The Indian Railway Network runs through Rajasthan extensively, with major stations in Jodhpur, Jaipur, Bikaner, Udaipur and Ajmer. The popular choice of trains to catch to and from Rajasthan are Shatabdi and Rajdhani.
By Road
Rajasthan is well-connected by road, with about 20 national highways in all directions. To drive to Rajasthan, you want to take the NH8. This national highway is connected to major cities like Delhi, Mumbai, Ahmedabad and Vadodara, among others.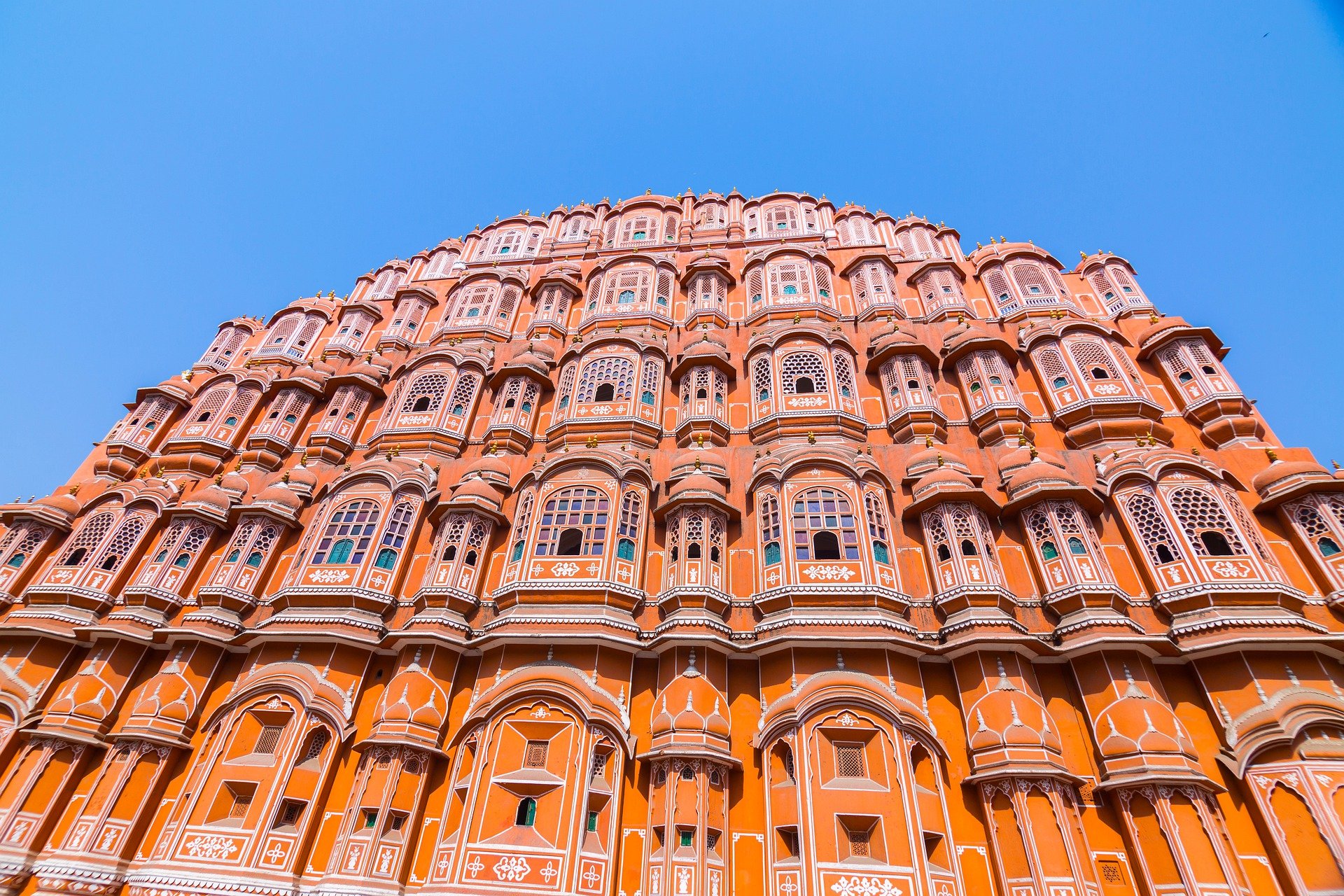 Places to Visit
Hawa Mahal, Jaipur
Considered the main attraction of Jaipur, Hawa Mahal means 'Palace of the Winds'. This 5-storey palace was built by Kacchi Maharaja Sawai Pratap Singh, taking inspiration from Jhunjhuna's Khetri Mahal. Built in 1799, this gorgeous structure has 953 'jharokas' or intricately designed windows, and countless miniatures and ceremonial armours on display. The purpose of this palace was for Rajput women, who were not allowed to be visible in public, to watch the world outside, city hustle and royal processions from a safe and invisible distance.
City Palace, Udaipur
The largest royal complex in Rajasthan, the City Palace is situated on the banks of Lake Pichola. It was built in 1559 by Maharana Uday Singh, and it became the home of the royal maharanas, as well as the administrative centre of the kingdom. This magnificent structure has architectural influences from China, Europe, and medieval India. The domes, arches, towers, and colourful paintings, offer an insight into the cultural and religious influences prevalent at the time. There's even a museum, with some great specimens of Rajput art and culture on display.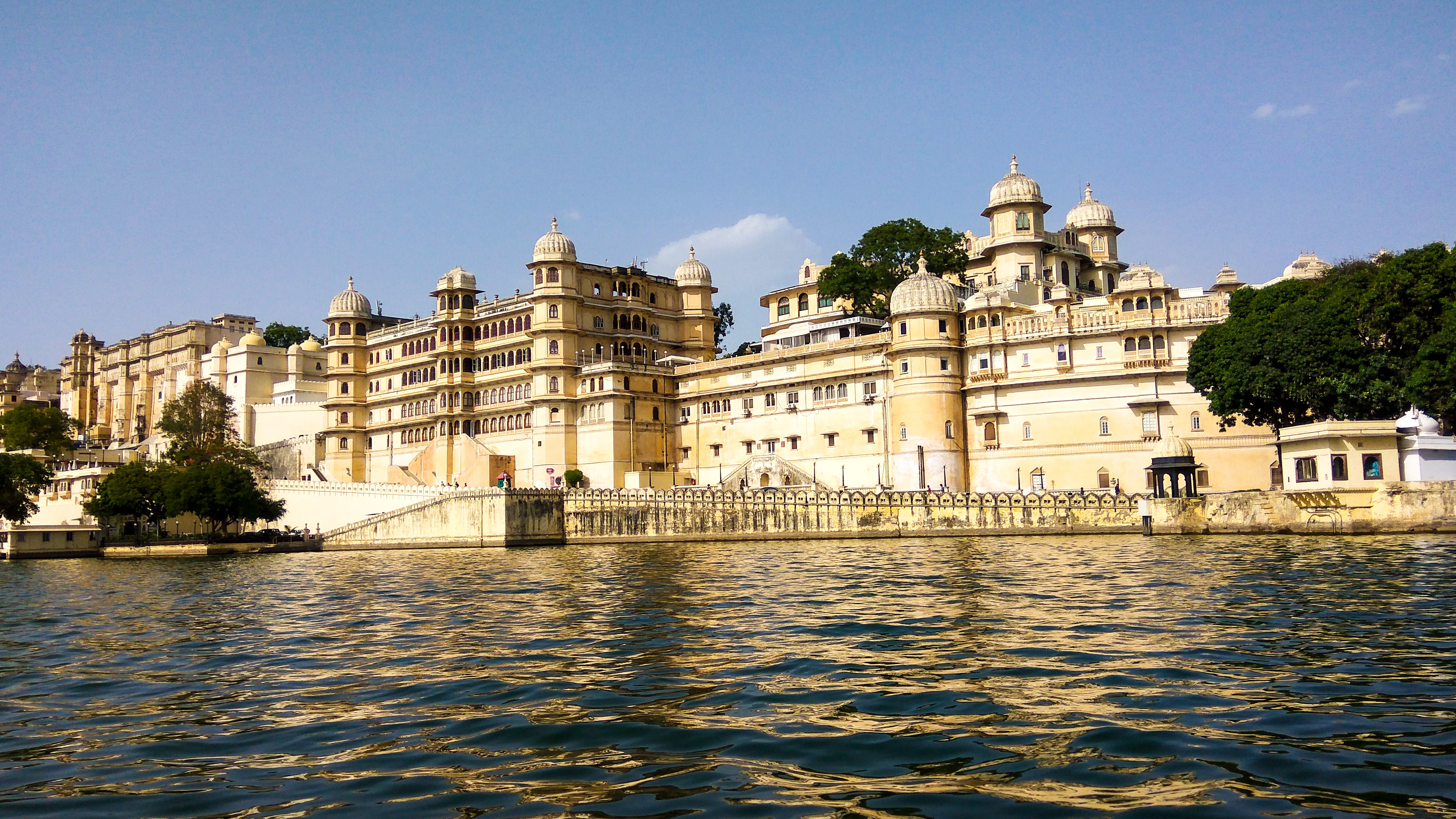 Royal Vintage Car Museum, Udaipur
If you are someone who is into automotive history, then you have got to visit the Royal Vintage Car Museum in Udaipur. Here, on display, you'll see the best of the royal fleet, the finest automobiles of the 20th century, in absolutely mint condition. The museum is owned and maintained to this day by the royal family, and is home to some of the rarest vintage cars in the world, including the 1934 Rolls Royce Phantom, which was used in the 1983 James Bond classic film Octopussy.
Mehrangarh Fort, Jodhpur
The Mehrangarh Fort in Jodhpur is one of the most magnificent and stunning forts of Rajasthan. Built by Rao Jodha in 1459, it spans 5 km and sits atop a hill, at the outer edges of Jodhpur city. The seven gates that surround the fort were built by different rulers to commemorate the victory over Bikaner and Jaipur. The walls are steeped in Rajput history and culture. Once you are at the fort, you can get a city-wide panoramic view, which looks like a sea of brilliant blue. The main attractions in the fort complex that you can visit include Moti Mahal, Phool Mahal, Sheeh Mahal and Takht Vilas, among others. There are also some temples that revere the local goddesses and deities.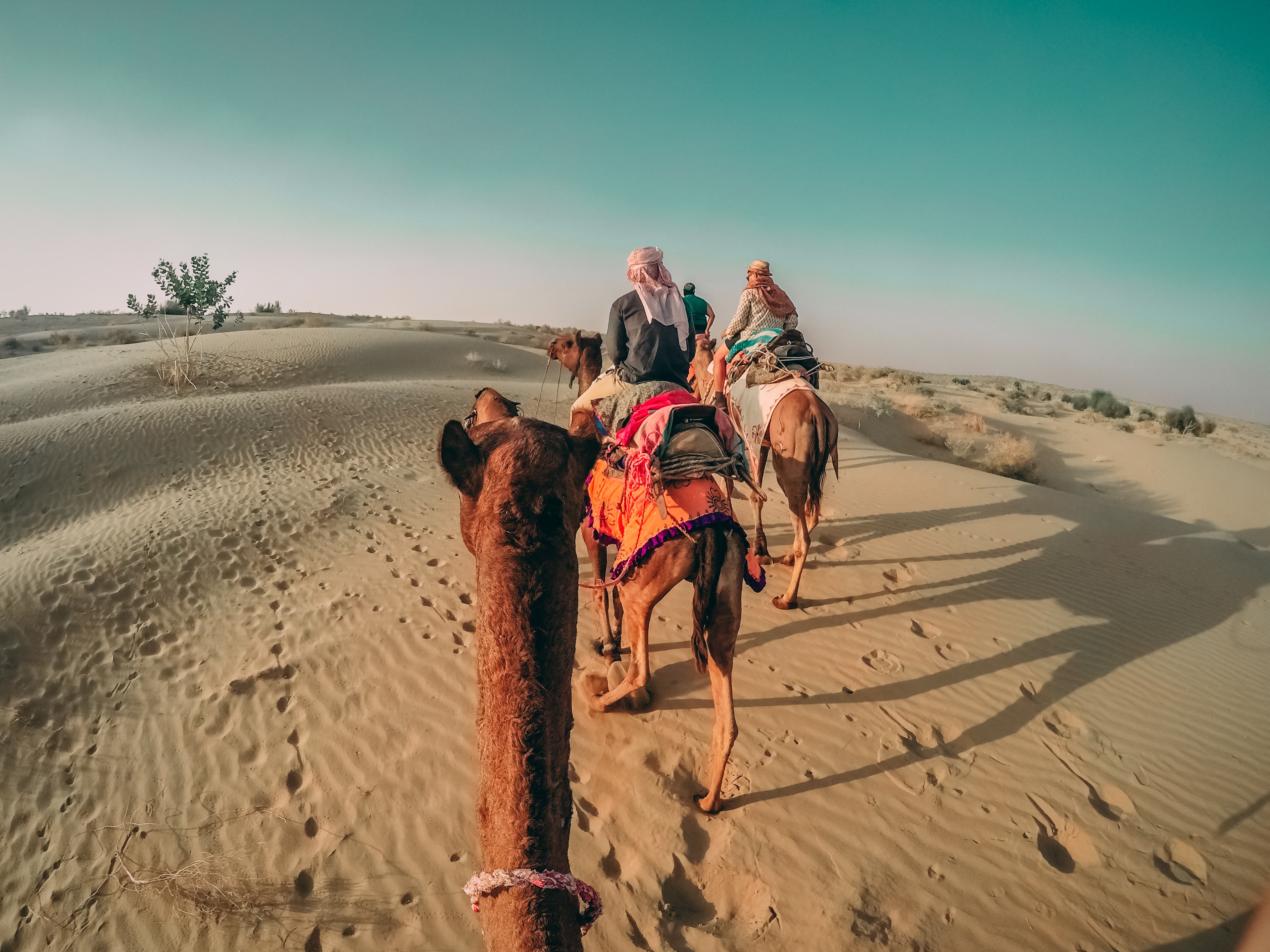 Sam Sand Dunes, Jaisalmer
If you're into more outdoor activities, and want to get a feel of the great Thar desert, then head over to Sam Sand Dunes in Jaisalmer.
Take a tour of the dunes atop a decorated camel, or rent a quad bike and go dune-bashing! There is plant and animal life to explore, too, for wildlife enthusiasts, and great landscape shots for the shutterbug travellers. There are desert campsites and group desert safaris that will take through the dunes, and also include musical performances, dances, puppet shows, and delicious local Rajasthani cuisine.
Brahma Temple, Pushkar
So when it comes to Hindu mythology, there is a sort of holy trinity of the main deities: Brahma (The Creator), Vishnu (The Preserver), and Shive or Maheshwara (The Destroyer). Legend has it that Brahma was cursed by Shiva, for cheating on a challenge, to never have more than one or two temple in his honor throughout the world. And one such temple is located in Pushkar. It dates back to the 14th century, and is made of beautiful marble and stone. It is adorned with silver coins, and the architecture of the temple boasts a motif of a hans (swan).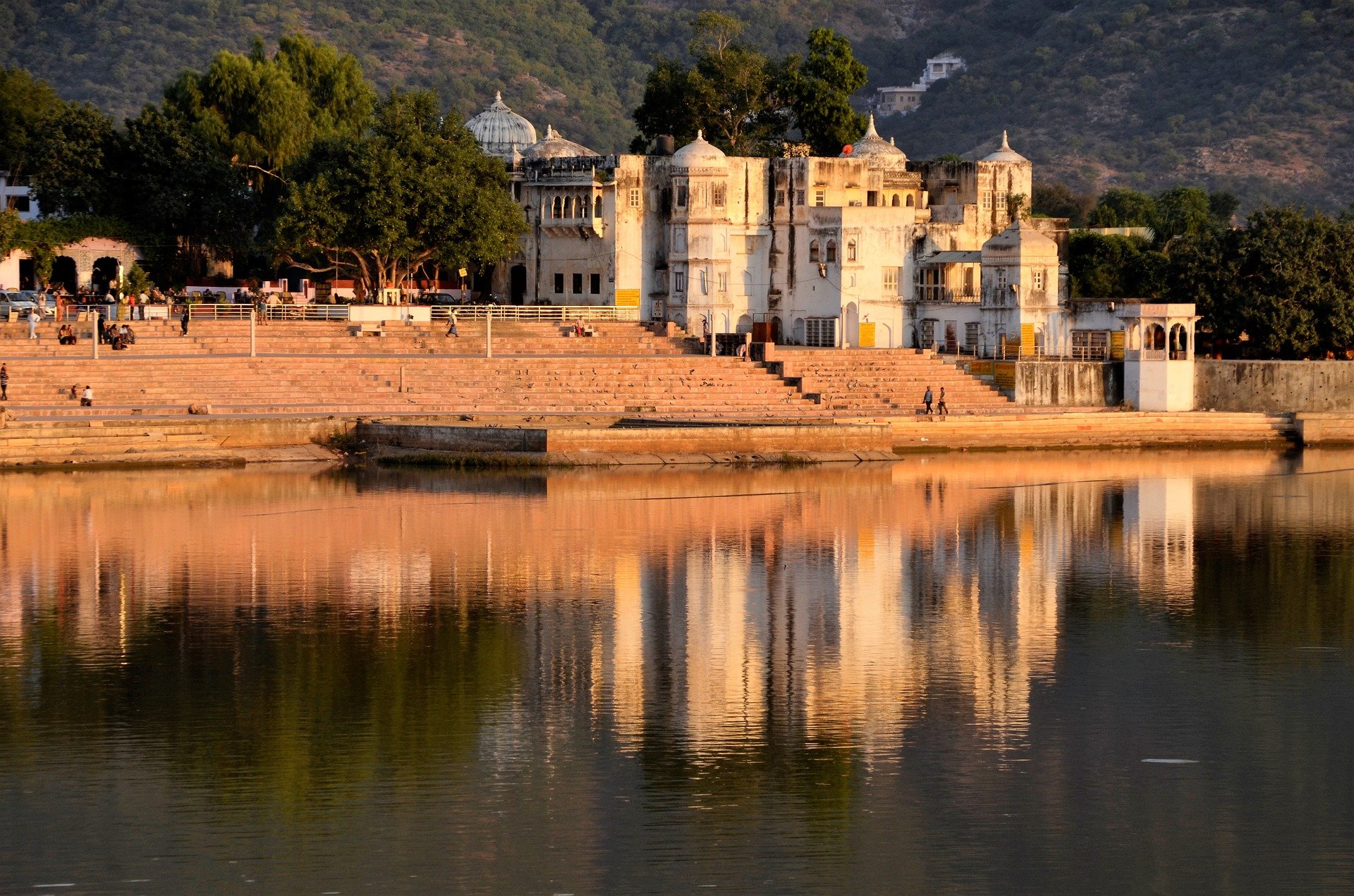 \\\\\\\\\\\\\\\
Keep in Mind
Keep a few things in mind when travelling to Rajasthan:
Stay in or near the city

Have your driver's contact details and vehicle handy

Keep a list of your luggage

Have a printed itinerary and hotel booking ready

Wear modest clothing

Keep about three hours to spare before your flights to account for traffic
Visiting Rajasthan offers gems of experiences and memories, with vibrantly colored cities, culturally rich monuments, gorgeous landscapes and deep history. It's no wonder that Rajasthan is often considered a jewel in India's crown.
helping you travel your way
Everything you need to know about India is here We have tried writing about everything you may need help with for your trip to India, If you need help in planning a trip to India Get in touch with us to to plan your trip of a life time.