Visit Goa
Goa is a union territory in India that is synonymous with celebration, relaxation, indulgence, beauty, splendour, adventure and spiritual introspection. People from all over the world throng to Goa and find themselves deeply immersed in Goan culture, cuisine, lifestyle and fun. If you are planning your first trip to Goa, then read on for some handy tips to help you finalise your itinerary.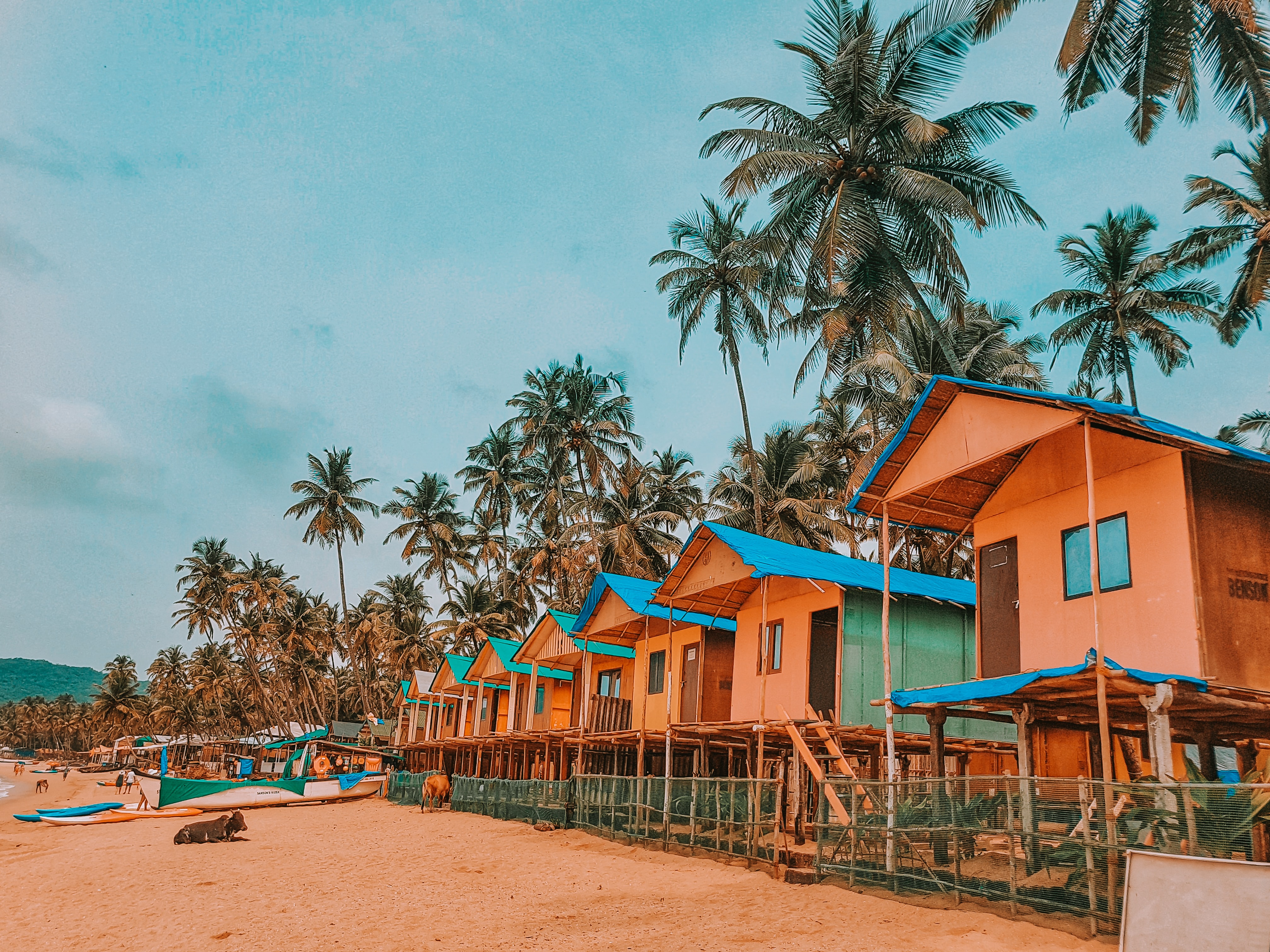 Best time to go
If you're looking for pleasant weather and food from shacks on the beach, then you need to plan your visit to Goa between October and March, which is considered a tourist season. That's when Goa comes alive. Mid-December to January is the best weather, holiday season and peak tourist influx, so you'll have to book your accommodation and flights way in advance. But if you're looking for a lower budget vacation, when it's quiet and uncrowded, then go in the monsoon season, between May and September. While most of the beach shacks are closed, Goa flourishes in lush greenery, beautiful landscapes, untouched beaches, nippy weather and bountiful rain.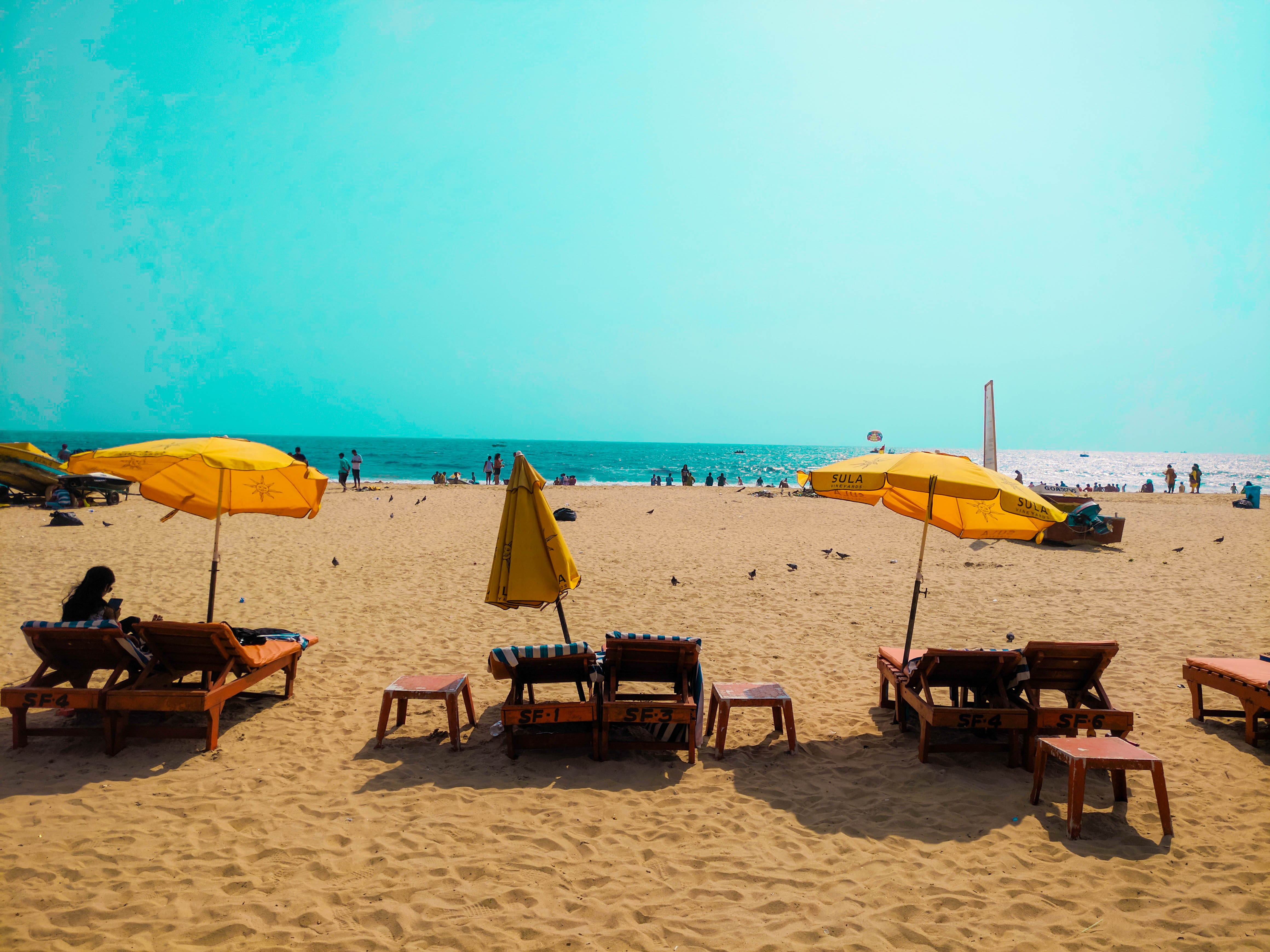 Where to Stay
Goa is one of the most tourist-friendly states to visit in India. You will find that there is accommodation for every kind of traveller, from hotels to resorts to AIRBNBS, motels, homestays and even 'coco' huts and shacks on the beach. Different parts of Goa have different things to offer. If you are looking for parties, beach activities and watersports, the north of Goa is the place to book your stay. If you prefer a quieter, more selective crowd, with less crowded beaches, and calmer waters, then head to the south of Goa. Staying inland also has its own charm, with beautifully designed antique Portuguese houses, relaxing verandahs, lush greenery, hills and lakes, and gorgeous scenery.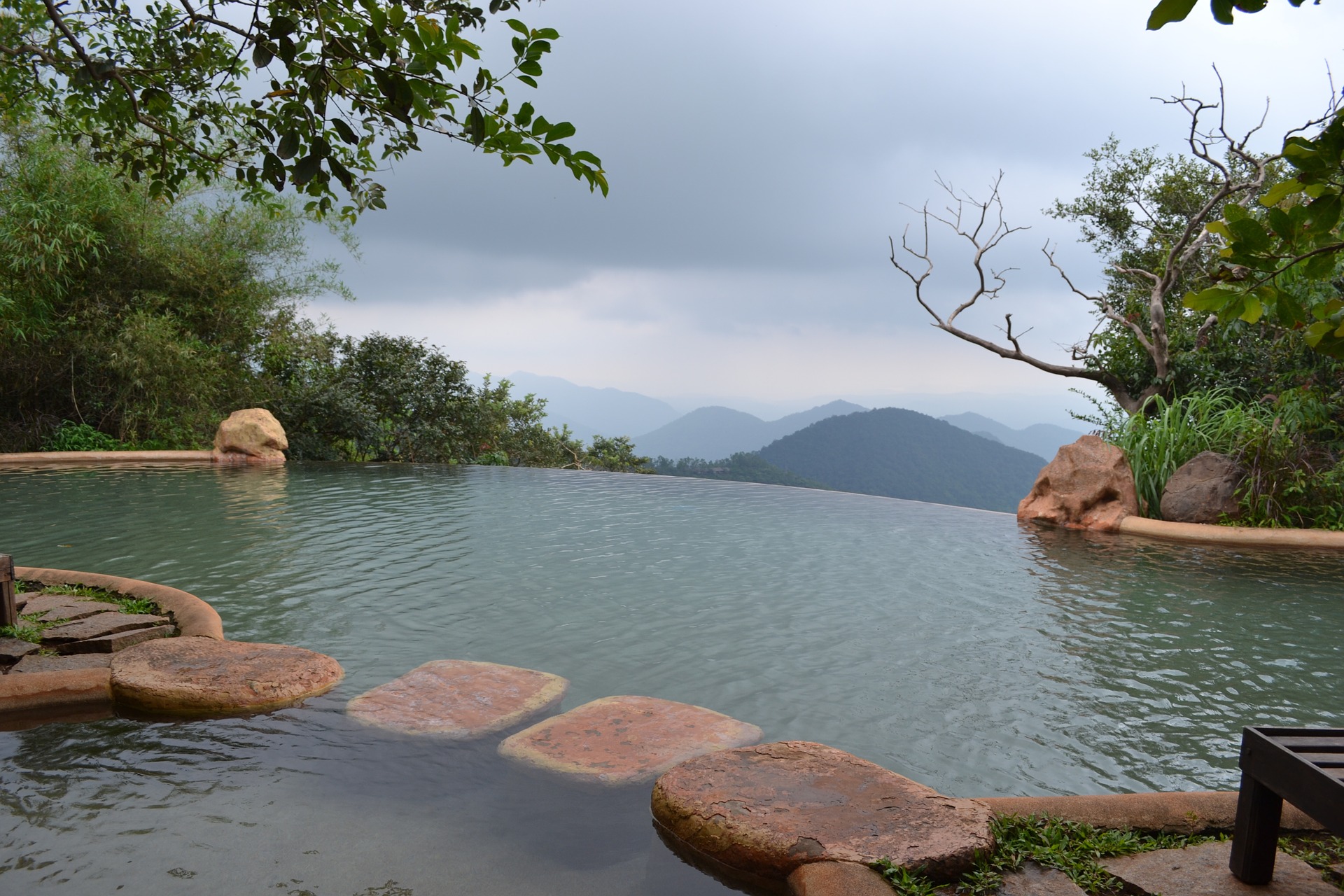 How to get there
By Air:
Dabolim Airport is well-connected with flights from all major cities across the country including Mumbai, New Delhi, Chennai, Hyderabad, Cochin and Bengaluru. There are also frequent international flights available to and from Dabolim airport.
By Rail:
The major railway station in Goa is Madgaon Station, which connects to all other local stations throughout Goa. It is also well-connected to railways across the country and is easily accessible from other states. The local railway network is an inexpensive and quick way to travel around Goa.
By Road:
Goa is well-connected via national highways to other states in India. It is easily accessible by road, either by hired buses, taxis or private transport.
By Water: There are shipping services available between Mumbai and Panjim.
Places to Visit
Apart from the regular tourist hotspots, here are some unique places to visit, while you are in Goa:
Bubbling lake, Netravali
Also known as Budbudyachi Talley, Bubbling Lake lives up to its name, because it literally bubbles continuously. While some explain the bubbles as the blessing of a local deity, others with a more scientific approach conclude it's likely to be carbon or sulphur dioxide gas emissions. Some even say that the bubbles rise even more when you clap! But that's something you'll have to experience for yourself. While Bubbling Lake is something to be marvelled at, you can also make a quick stop at the Gopinath Temple nearby.
Chorla Ghats
Situated at the intersection of Maharashtra, Karnataka and Goa, Chorla Ghats is an opportunity to delve into the undisturbed wilderness of the Western Ghats and Sahyadri mountain range. You will find rare wildlife and bird species in this tropical forest, along with lakes and rice fields, and bridges to drive through. Experience the Goan countryside in all its splendour on drive-worthy good quality roads. There is also a Natural Conservation Centre here, which you can visit and learn about the rare and endangered wolf snakes that cohabit in this region.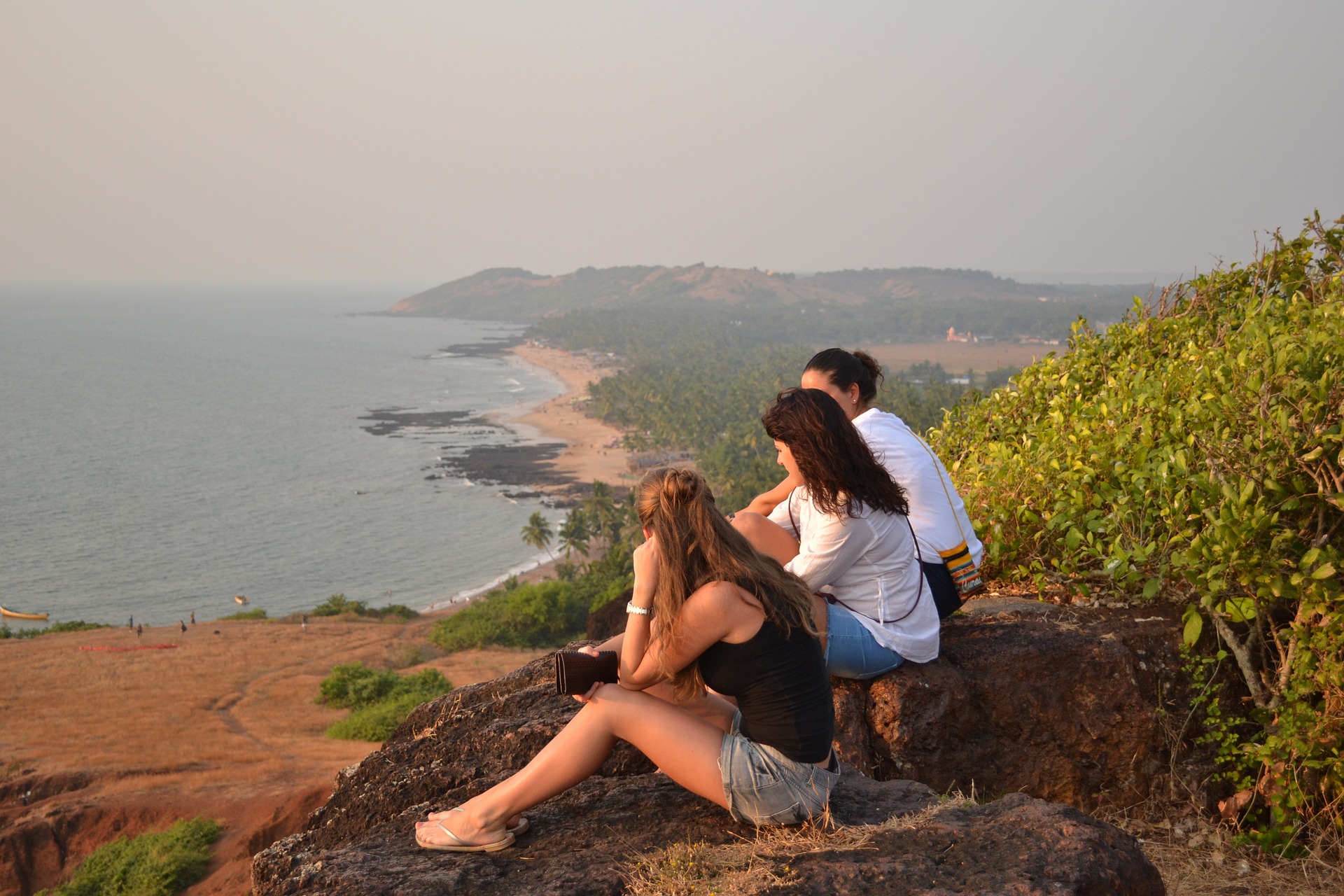 Butterfly Beach
A relatively unexplored gem in the south of Goa, Butterfly Beach not only boasts clean, white sand, dolphin sightings and crabs, but also a wide flurry of butterflies! The beach got its name because of its shape, which resembles that of a butterfly. Butterfly Beach is also surrounded by\ forested hiking trails. This is a popular spot for honeymooners and seekers of a romantic getaway.
Bogmalo Beach
Bogmalo Beach is one of the cleanest beaches in Goa. So whether you are looking for a private beach experience off-season with your friends or loved ones, Bogmallo Beach is definitely worth considering. Its gently sloping beachline makes for safe swimming and water games. Water sports like parasailing, jet-skiing, windsurfing, snorkelling, and scuba diving are available here. And if you're something of a naval junkie, check out the ship ruins along the coast. During the tourist season, Bogmallo Beach lights up at night, with bars, nightclubs, resorts and shacks. DJs start spinning their records, and you'll find a party at every turn. Enjoy sumptuous local and international cuisines, go dancing or drinking, or enjoy live music performances.
Houses of Goa Museum
If you are someone who loves history, art and architecture, then visit the Houses of Goa Museum in Porvorim. Created by local architect, Gerard De Cunha, this museum boasts the confluence of Portuguese and Indian architecture. You can go on a tour there and explore the history and art influences that helped create some of the most beautiful houses of erstwhile Goa. You'll find authentic antique furniture pieces, materials and interior decor on display. The museum building itself is an artistic marvel and is worth a visit on your trip to Goa!
Keep in Mind
While the dress code is more relaxed in Goa, than anywhere else in India, dress conservatively when visiting monuments, places of worship or homes. Also, there is no nudity allowed on the beaches or elsewhere.

Always make copies of your travel itinerary, travel documents and identification cards and keep one set at your hotel, and another with you at all times.

ATMs are not as prevalent as in major cities like Mumbai, Bengaluru or Delhi, so keep cash handy.

Although the food in Goa is delicious, if you're visiting from out of India, stick to fully cooked dishes and avoid anything raw.

Tap water is not potable. Keep bottles of drinking water.

Consumption of drugs is illegal.

If you are a woman, travelling solo, try to stick to the day for exploring and travel only with groups or known guides and friends at night.

Do not entertain hawkers, peddlers or touts.
Indeed, Goa is a place to let go, loosen up and just let the currents take over. Whether you are a party animal, birdwatcher, bookworm, adventurer, paraglider or art-fiend, Goa generously offers special memories for one and all.
helping you travel your way
Everything you need to know about India is here We have tried writing about everything you may need help with for your trip to India, If you need help in planning a trip to India Get in touch with us to to plan your trip of a life time.