Things to do in Madurai
Madurai is known as the 'Athens of the East". This charming city is the cultural capital and third largest city of Tamil Nadu. This quaint, ancient city is also of great historical, architectural and cultural significance. There are tons of fascinating places to visit in Madurai. The town is renowned for its trade routes, the Tirumalai Nayak Palace and its gorgeous temples, like the famous Meenakshi Temple.
If you are looking at visiting a city full of culture, delicious food, temples and more, Madurai is just the place. Overwhelmed with the number of places to explore here? Well, here's a list of our recommendations of things to do in Madurai. Get out that checklist, and be sure to add these to your list.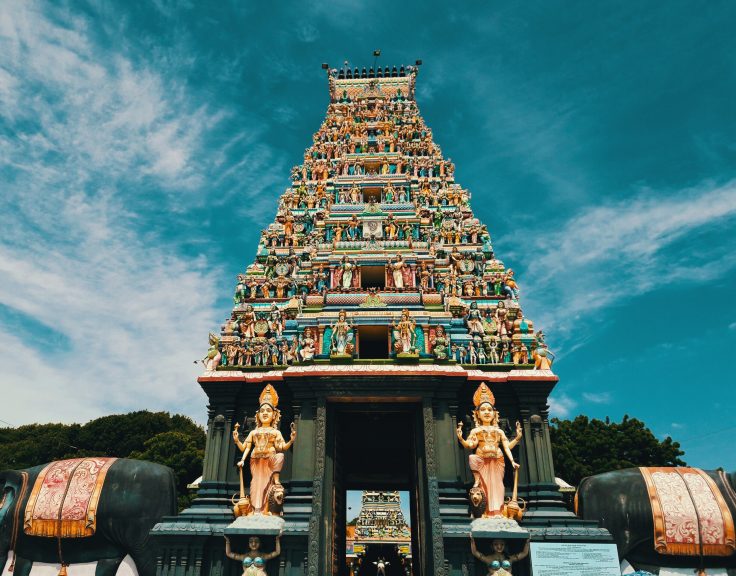 Madurai's temples are a stunning sight to behold.
Hike up Samanar Hills – The Jain temples
Located approx 10 – 15km from the main city, Samanar hills was previously known as Thiruvasagam. It is known for its ancient, rock carved, Jain temples which are over 2000 years old. These caves have inscriptions in Tamil and Kanadan which gives a glimpse into the life of the monks who lived there. The carvings and inscriptions here will have you marveling at the rules, the religion, education and lifestyle of the monks. While you are here, make it a point to stop by the neighboring village, a great opportunity to interact with the locals.
Be sure to commence your hike early morning in order to avoid the harsh afternoon heat. The climb to the top is approximately 2 hours. Once you are at the top you're in for a sheer treat. A picturesque view bound to take your breath away. The best way to get here is by a sedan car (INR 4,000 for a day).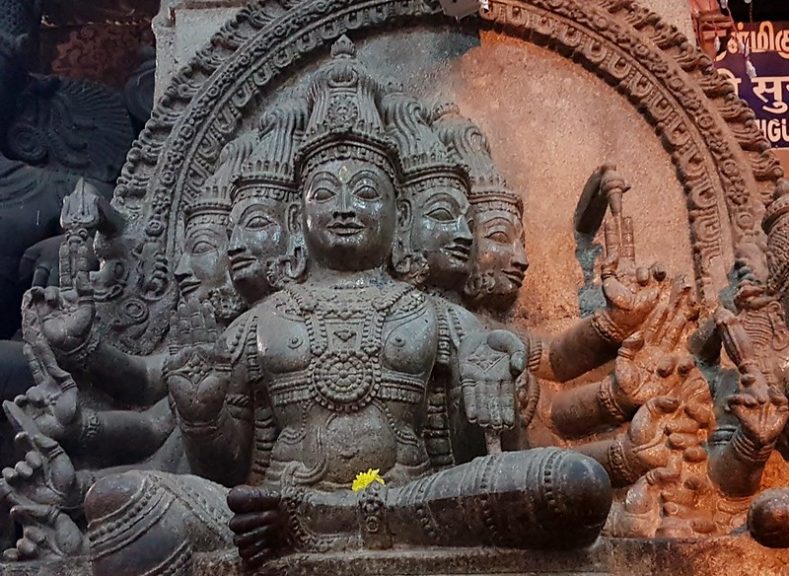 Marvel at carvings and inscriptions as old as time in Madurai.
Visit one of the many ancient churches of Madurai
Built by Fr. Garnier in the 18th century, Our Lady Of Dolours is a popular tourist destination because of its architecture and religious significance. The main structure of the church was built in 1939 and later in 1969 it got the status of being a Cathedral. It is now known as the St. Mary's Cathedral.
Religious or not, a visit to this Church should definitely be on your list of things to do in Madurai. Its fascinating rich history, that is over 100 years old, and stunning architecture that has traces of Roman, European and Gothic influence, will definitely win you over.
Visit one of the many ancient Churches in Madurai, the city with a history that includes all religions. (Photo Credit_DDohler)
Spend the day temple hopping
A visit to the Temple town is incomplete without exploring some of the many ancient temples that exist here. The temples here display the spiritual wealth and the past glory. It attracts visitors who are not only intrigued by the brilliant architecture and vibrant charm, but also popular myths and fascinating tales associated with the temple. The list of temples is endless, and covering all is not really possible.So, here's a few that you ought to add to your list of places to visit in Madurai and how each of them is unique in its own way.
The Famous Meenakshi Temple
When you talk of this temple town, the Meenakshi temple is a name that you'll hear recurringly. Set in the heart of Madurai, this temple was built in the 17th century and is dedicated to Lord Shiva's consort. The attention to details is simply mind blowing and can be best witnessed in the pillar hall. Here, magnificent sculptures depict scenes from Lord Shiva's wedding to Meenakshi and her beauty.
The temple is a popular pilgrimage site and is crowded all year round. So we recommend visiting the temple early in the morning to avoid the large crowds.
Hours : 5 am to 12:30 pm & 4 pm to 9:30 pm.
The Alagar Kovil Temple is set at the foot of the Alagar hills. The temple is dedicated to Lord Vishnu who is the protector of the universe. It is not only known for its intricate, Dravidian architecture but also for its serene natural surroundings. The main highlight of this temple is the idols of the Gods. The craftsmanship is marvelous and definitely a must see.
Hours : 6 am to 12:30 pm & 3:30 pm to 8 pm.
Note : One of the best times to visit this temple is during the Chithirai Festival which is celebrated in the month of April or May.
Said to be older than the Meenakshi temple, the Koodal Azhagar temple is another temple dedicated to Lord Vishnu. It has Lord Vishnu's sculpture in 3 different postures in 3 alters. This temple ought to be part of your list of things to do in Madurai. Its architecture, paintings and carvings will leave you in awe.The five-tiered rajagopuram, the gateway to the temple, is one of the most attractive features of this temple.
Devotees visit this temple throughout the year. However the temple's charm increases during festivals. Some popular festivals include the Car festival, the float festival, Garuda Seva, Celestial Wedding Festival, Adyayana utsava, Navarathri festival, and Vasantha Utsava.
Hours : 5:30 am to 12 pm and pm to 9 pm.
Surrounded by a beautiful dense forest, this gorgeous hill top temple is one of the six abodes of Lord Muruga, the God of war. The walk up to the top is quite worth it as you will not only get a breathtaking view of the forest but also of the wooden and marble sculptures.
The temple also has a holy tree which is worshiped by devotees especially couples that are engaged to be married, newlyweds or those trying to conceive.
Most of the temples are 5 – 20 kms which is about an hour away from the main town. The best way to get there is to hire a car (it should cost around INR 4000 for a sedan).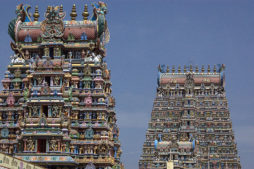 Madurai has several wonderful temples to visit. (Photo_credit_colin_houston)
Visit the Majestic Thirumalai Nayak Palace
This was built in the 17th century by King Thirumalai Nayak as his royal residence. This palace is one of the most significant structures in the town and is a very popular spot for all the history buffs. The Nayaka place is divided into two sections, Swarga Vilasam and Ranga Vilasam. The Swarga Vilasam also known as the Celestial Pavilion used to be the throne room. It has great Islamic, Dravadian architectural influence, intricate sculptures, and paintings on the roof that will have you marveling with awe from the minute you walk through the grand door.
If you are here just for a day, do visit the palace in the evening for the sound and light show (06:45 pm). It shows a glimpse of important events that took place in the king's life.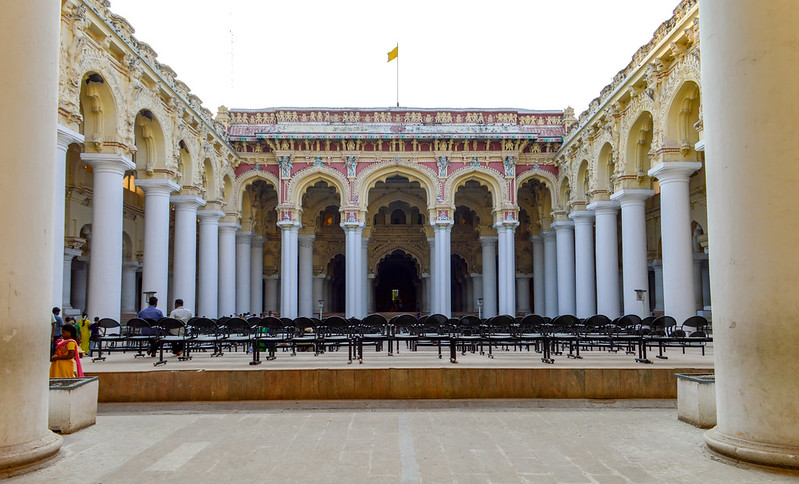 Thirumalai Nayak Palace (Photo_Credit_Francisco_Anzola)
Gandhi Memorial Museum
For history enthusiasts, this is definitely one of the best things to do in Madurai or rather best places to visit in Madurai. The museum is located inside the Nayak queens palace which was built in the 16th century and converted into a museum in 1959. The museum is dedicated to the 'father of the nation,' Mahatma Gandhi.
It is also one of the 5 Gandhi Museums in India which includes his letters, writings, ordinary objects but the highlights are, the letter to Adolf Hitler and the blood stained garment which he was wearing when he was assassinated. Do add this museum on your list not just for historic reasons, but also its architectural beauty and nostalgic past.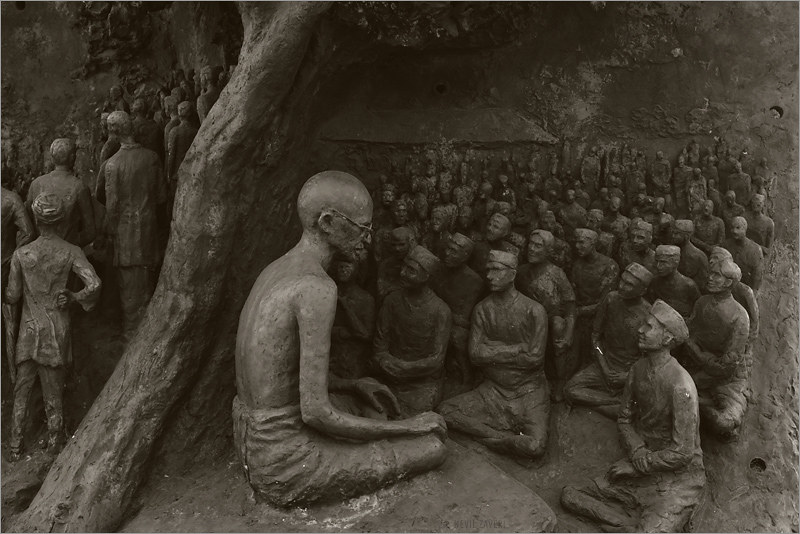 The Gandhi memorial museum is a must for history buffs. (Photo_credit_nevil_zaveri)
Stroll through the ancient city
Leave aside the tourist spots and spend your time exploring the city. Walk the streets and the bazaars (markets) of this ancient temple town. Definitely not what you were looking for when you asked for the top things to do in Madurai. But give it a shot and you'll see what makes it so special. Here, each lane street has a story to tell. This will also give you the opportunity to interact with the locals and give you an insight into the local culture and timeless traditions. You can explore the place independently. However, we do recommend taking a guide who will show you around. A fun way to explore all the hidden gems that the town has to offer.
While you are at it and if you love Bananas, Madurai's famous Banana Market is the place to be! This wholesale market has over 16 varieties of bananas sold to local vendors and it not only attracts traders, but large tourist crowds as well. A photographers paradise, it is one of the most famous places to visit in Madurai besides the temples.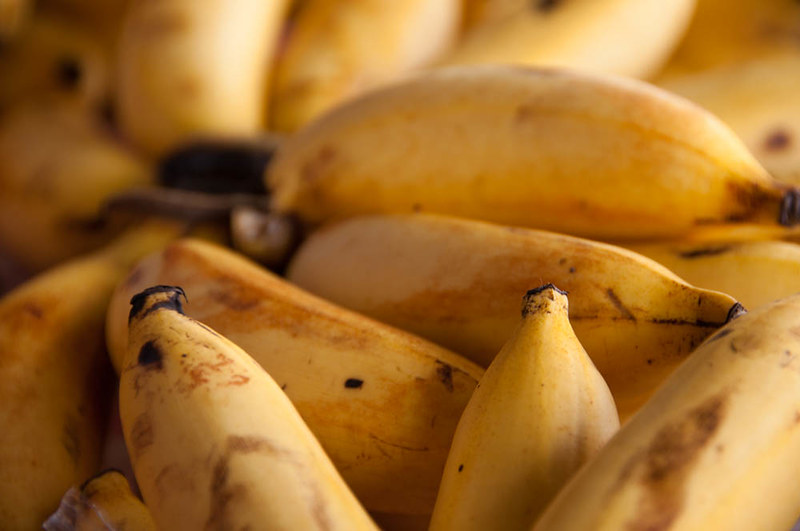 Banana market (Photo_Credit_Pedro_Alonso)
Try the delicious local food
Get out of your comfort zone and try some mouthwatering, authentic South Indian cuisine. While you may get the same food in the comfort of your hotel, we highly recommend getting out. It makes for an entirely different experience all together. You could also do a street food tour here. But here are some of the local eateries you ought to add to your list of places to visit in Madurai –
Meenakshi Bhavan – a lovely simple local restaurant that is known for its crisp and delicious dosas (pancakes) served with a variety of lip smacking chutneys (dips).
Murugan Idli Shop – Get ready to feast with your hands. This small restaurant serves authentic south Indian food the traditional way, on a banana leaf! They serve Uttapam and dosas but a must try is their amazing puff Idilis (rice cakes).
Amma's Mess – Looking for some delicious non – vegetarian food? Amma's Mess is the place to go! It started as a small shop and now is a very popular tourist destination. For a traditional South Indian meal, head here. And try out the famous Bone Marrow Omelette!
Jigarthanda – When you are in Madurai you cannot miss out on having its popular refreshing drink "Jigarthanda" at Jigarthanda to beat the heat! This lovely drink is made of ice cream, condensed milk and tree gum, it is so delicious that you will keep coming back for more.
Hope our recommendations on the things to do in Madurai help you explore this gorgeous temple town at it's best. Wondering where to head next? this guide on itineraries for South India, should help. If you need any assistance, simply get in touch with us or hit the Plan Your Trip button. We will help plan your dream trip to this vast subcontinent. A trip that will be the perfect blend of all your interests and will cater to all your requirements. South India is brimming with places you ought to uncover and a never ending list of things to do. Let us take the weight off you and help plan a trip to suit your travel style. Be it adventure, basking in the midst of nature or spotting rare wildlife, South India has it all and so much more.
helping you travel your way
Everything you need to know about India is here We have tried writing about everything you may need help with for your trip to India, If you need help in planning a trip to India Get in touch with us to to plan your trip of a life time.