5 Most Popular Places to Trek in South India
If you're looking for something adventurous, trekking is one of the best options. India is home to some of the most beautiful trekking trails, from easy treks for beginners to challenging trails for experienced trekkers. The Deccan Plateau and Western Ghats of Southern India, have attracted trekking enthusiasts from across the world. Though the trails are not as challenging as the ones in the Himalayan range of Northern India, the steep ascend, unique terrain, and picturesque landscapes, definitely make for an exciting adventure. Nestled in the arms of beautiful, varied landscapes, trekking in South India is as thrilling as it is rejuvenating, allowing you to be one with nature and experience the peace and tranquility of the region. To help you pick from the numerous trekking trails across the region, here's our guide to the 5 most popular places to trek in South India.
5 Most Popular Places to Trek in South India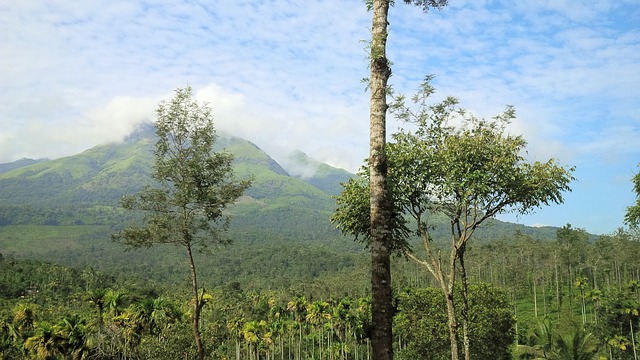 Trekking in the Nilgiris
1. Chembra Trek, Kerala
Chembra is one of the most popular places to trek in South India. Standing tall at 2,100 meters above sea level, the Chembra peak in Kerala is a part of the Wayanad hill ranges in the Western Ghats. It is also very close to Tamil Nadu's Nilgiris, or blue mountains. And if you're in the market for monsoon treks in South India, this might just be our pick of the lot! One catch here is that you need permission from the forest office to trek, but we can help you figure that out.
This 14-odd kilometre route isn't too difficult, though it does get a bit trickier in the rains, and one of its star attraction is the heart-shaped lake that you will find en route. The trek is best done in the monsoon or winter months, and getting here isn't difficult as it's only about 20km from Wayanad's district headquarters, Kalpetta.
Planning a holiday to Kerala? Drop us a line – we'll help you out!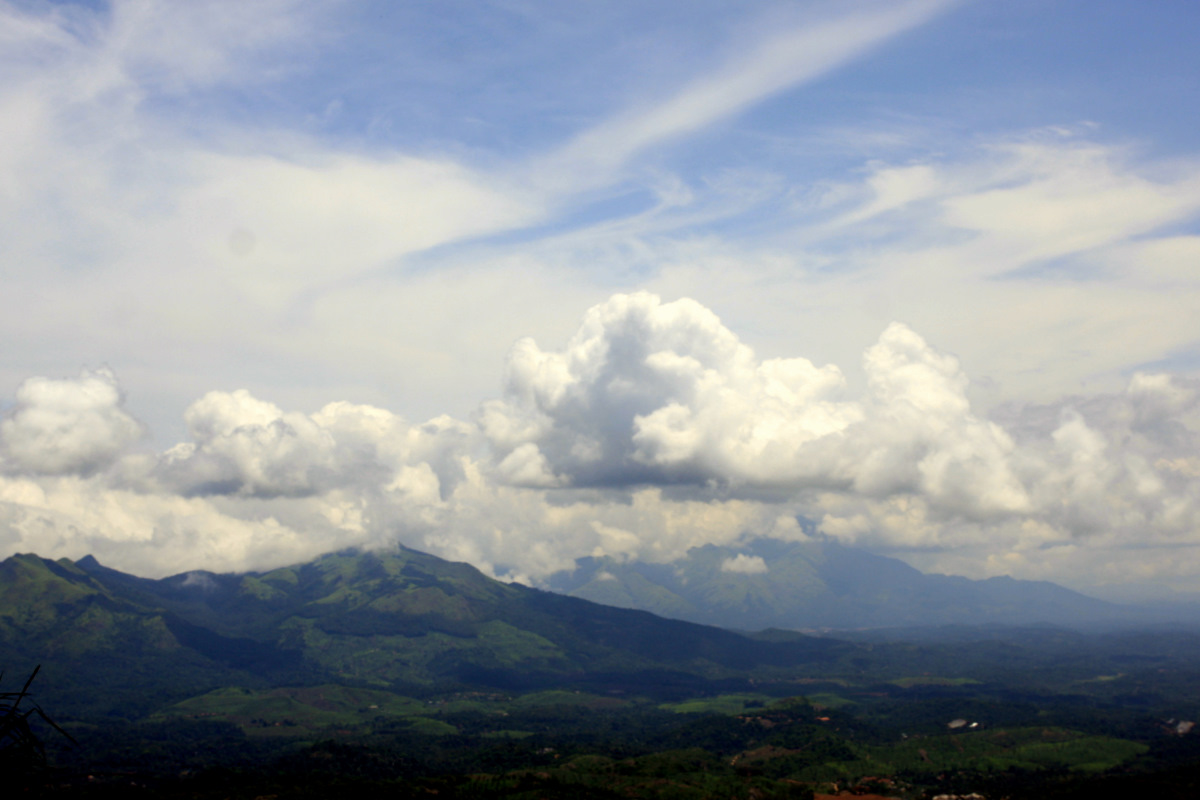 Chembra view (Photo Credit – Dhruvaraj S)
2. Chimmini, Kerala
If you're looking for a walk in the forests, consider the little-visited Chimmini, just two hours from Kochi. This wildlife sanctuary is located in Thrissur district and is definitely an offbeat trekking destination in South India. Chimmini is home to 160 species of birds, making it great for birders.
And several insects, including the largest moth in the world – the Atlas moth, the largest butterfly of India – the Southern Birdwing; and the state butterfly of Maharashtra – the Blue Mormon, will make your trek even more interesting. Well, that's not all! You can also go for bamboo rafting here, to add more adventure to your trail.
We recommend setting aside a whole day to really explore this sanctuary – pack a picnic and set out!
Need help planning your Kerala vacation? Get in touch!
Asian Koel (Photo Credit – Challiyil Eswaramangalath Pavithran Vipin)
3. Nagalapuram Hills, Andhra Pradesh
Looking for a longer, offbeat trek in South India? Why not explore the Nagalapuram Hills? This is a two-day trek, so you'll need your tents. Also, having a guide with you is highly recommended.
Your trail starts at the base village of Arai. From here you'll make your way along to a gorgeous waterfall, considered to be a natural water slide with a 40ft-deep natural water pool at its base – perfect to cool off in after the walking! These hills, a part of the Eastern Ghats, are also blessed with dense flora and fauna.
Like with most of South India, this trekking route is best experienced in the winter months, between November and February. It's about 90kms away from Chennai, and 70kms from the spiritual town of Tirupati.
Looking for offbeat treks in South India? Get in touch, we'll help you plan your trip!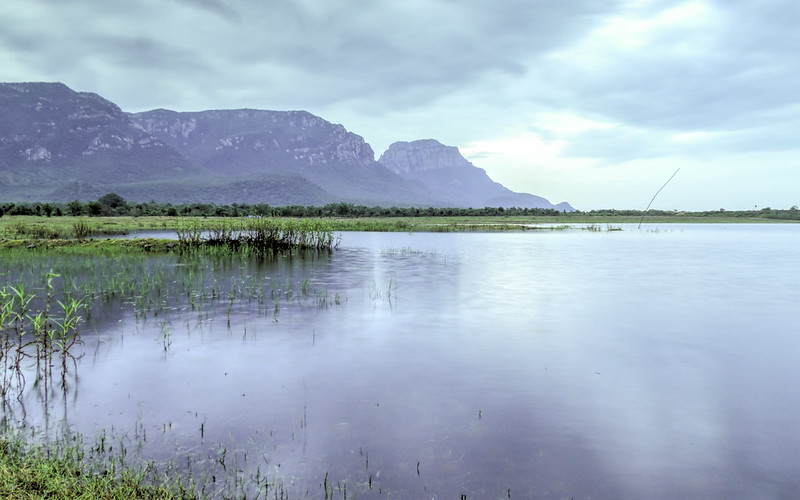 View from the reservoir (Photo Credit – Prashant Dobhal)
4. Meesapulimala, Kerala
Meesapulimala is a UNESCO-certified World Heritage Site. If you're planning a trek in South India this should definitely be considered. Sited in the Idukki district of Kerala, this peak is 2,640 meters above sea level, making this one of the toughest treks in South India. You need to be really patient and adventurous for this trek, as it is a 15km-long trail that will take about 9 hours to complete one way. An important thing to remember is that you require permission from the forest office to trek here. But the views itself make it worth your time, as you soak in the perfect blend of trekking and camping in South India.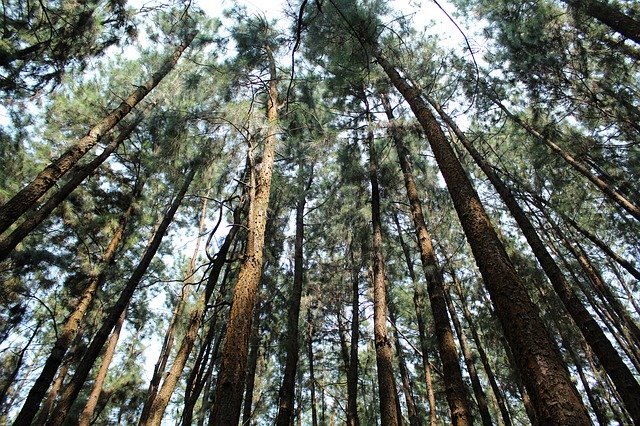 (Photo Credit – Ambady Sasi)
5. Perumal, Tamil Nadu
If you're travelling with family and looking for an easy monsoon trek in South India, the Perumal peak might just be for you. This peak, in the popular town of Kodaikanal, offers a 4-hour trek and is perfectly suited for beginners. And from the top, you'll find scenic views over the Nilgiri Hills, unless the clouds roll in and play spoilsport!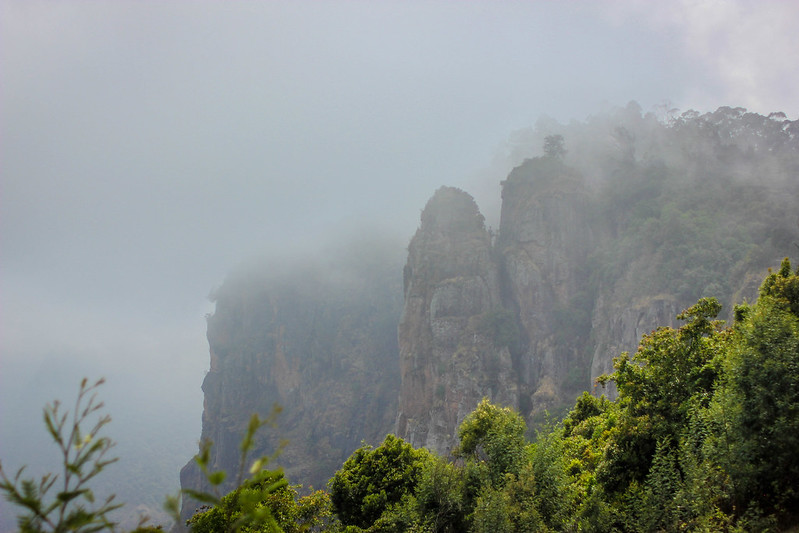 (Photo Credit – Vikramdeep Sidhu)
Planning a family holiday to South India? Get in touch with us. Let us help you plan the ideal trip with an itinerary that caters to your travel interests, time constraints and budget requirements. A unique holiday curated especially to meet your needs. For a better idea, take a look at some of our existing travel routes across South India.
helping you travel your way
Everything you need to know about India is here We have tried writing about everything you may need help with for your trip to India, If you need help in planning a trip to India Get in touch with us to to plan your trip of a life time.