May Escapes
Summer's in, school's out. There's not many places left now where you can beat the heat in May and do it without seven thousand other sweaty bodies crowding in on you. Or are there?
We've brought you a list of our top picks for this May. All fall into the categories of both cool (weather-wise) and super-cool (as in off-beat).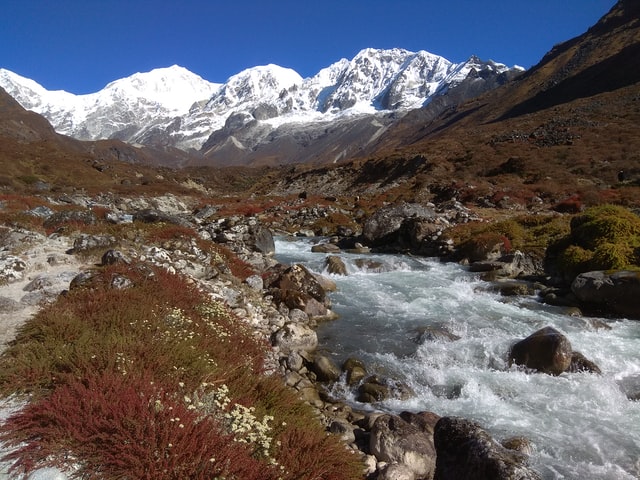 Corbett National Park
Dense, mist-encased jungles cling tight to the slopes of the Kumaon Hills. Jim Corbett was once hailed as a hero for getting out his gun and saving the locals from the native man-eating tigers. He then became an even bigger hero when he turned to their conservation. The Tiger Reserve, named after him and made famous by his classic Jungle Book, is now home to 220 big cats. May is the perfect time to see them. As the summer heat whittles down the vegetation and dries up those feline throats, the animals must move further and further out of hiding and toward the major watering holes. Not that tigers are the only attraction. These 1318 sq km of pristine forestland in the Himalyan foothills are home to wild elephants, sloth bears, langur monkeys, rhesus macaques, peacocks, otters, chital, sambars, hog deer, barking deer, leopards, mugger crocodiles, gharials, monitor lizards, wild boars and jackals and more than 600 species. Must we go on?
Getting there: Take a flight, train or car from Delhi to Ramnagar. Alternatively, you can also head out from Lucknow, Chandigarh or Dehradun.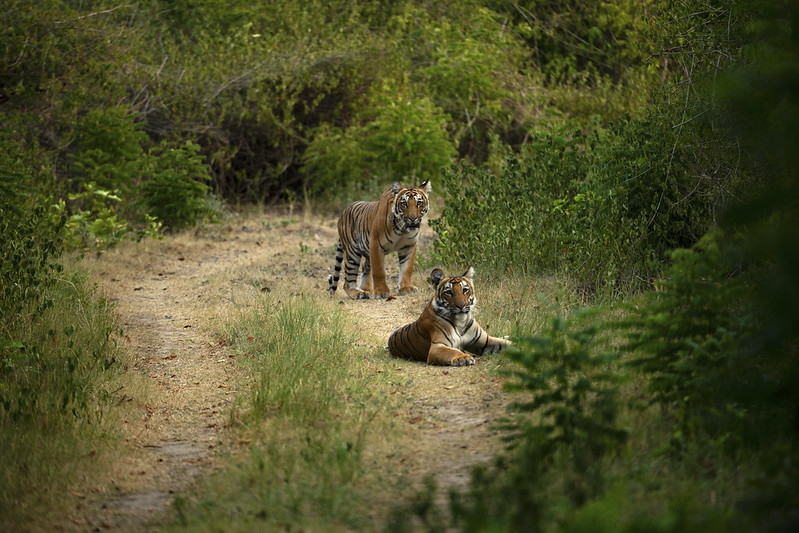 Tiger spotted in Park. (Credit_Rohit Varma)
Sikkim
No matter which direction you head in this little Himalayan state, there is only beauty. Bright carpets of rhododendron spill down the slopes of the valleys in the north. Towering masterpieces of religious statues loom over you in the South. The East's vibrant city lights are perfectly offset by the oceans of serenity that are the ancient monasteries of the West. Go for the sights, stay for the spirit.
Getting there: The only way to enter Sikkim is by road through West Bengal, so you can first fly into Bagdodra or take a train to Siliguri and head out from there. From here you can catch a government bus or hire a jeep to Gangtok. Foreigners will need to obtain a Restricted Area Permit (or Inner Line Permit). These are available quite hassle free at your entry point into the state, or can be pre-arranged at Sikkim travel desk in Darjeeling (inside the Old Bellevue Hotel in Chowrasta district), and from Sikkim Tourism Center in Siliguri located at the S.N.T. bus stand. Carry a couple of passport size photos with you.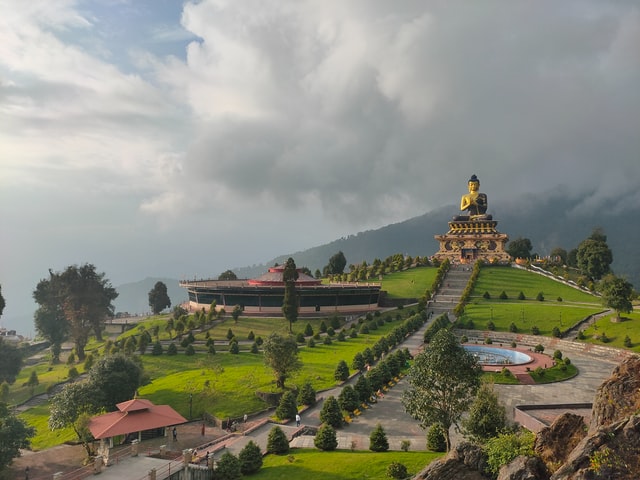 This grand park is also known as Tathagata Tsal. The Buddha statue is the fourth-tallest statue in India.
Shimoga
Here's one for those of you down south, who'd like to cool off but don't want to travel all the way up north for snow. How about some waterfalls instead? Start your trip at the Jog Falls for some breath-taking waterworks and then move to Kodachari Peak teeming with life in its deep forests. Keep some time out for the numerous temples and heritage sights. Finally, remember to savour that drive through Agumbe, or better yet, trek it!
Getting there: You can take a train or bus directly into Shimoga from Udupi or Mangalore. Udupi is accessible by train and Mangalore by air.
Jog falls and the rainbow (Credit_Bharath Achuta Bhat)
We'll help you plan the ideal holiday while catering to all your needs and interests. Whether its time constraints or budget restrictions, leave it to us and just hit that Plan Your Trip button.
helping you travel your way
Everything you need to know about India is here We have tried writing about everything you may need help with for your trip to India, If you need help in planning a trip to India Get in touch with us to to plan your trip of a life time.