God's Own Country Beckons
Have you seen all the shades of green there could possibly be in the world? Think again. Unless you've visited Kerala before, prepare to be overwhelmed with lush green beauty like never before. Where you love forests or the beach, coastlines or the hills, tea, coffee or local cuisine, Kerala is a paradise for travellers.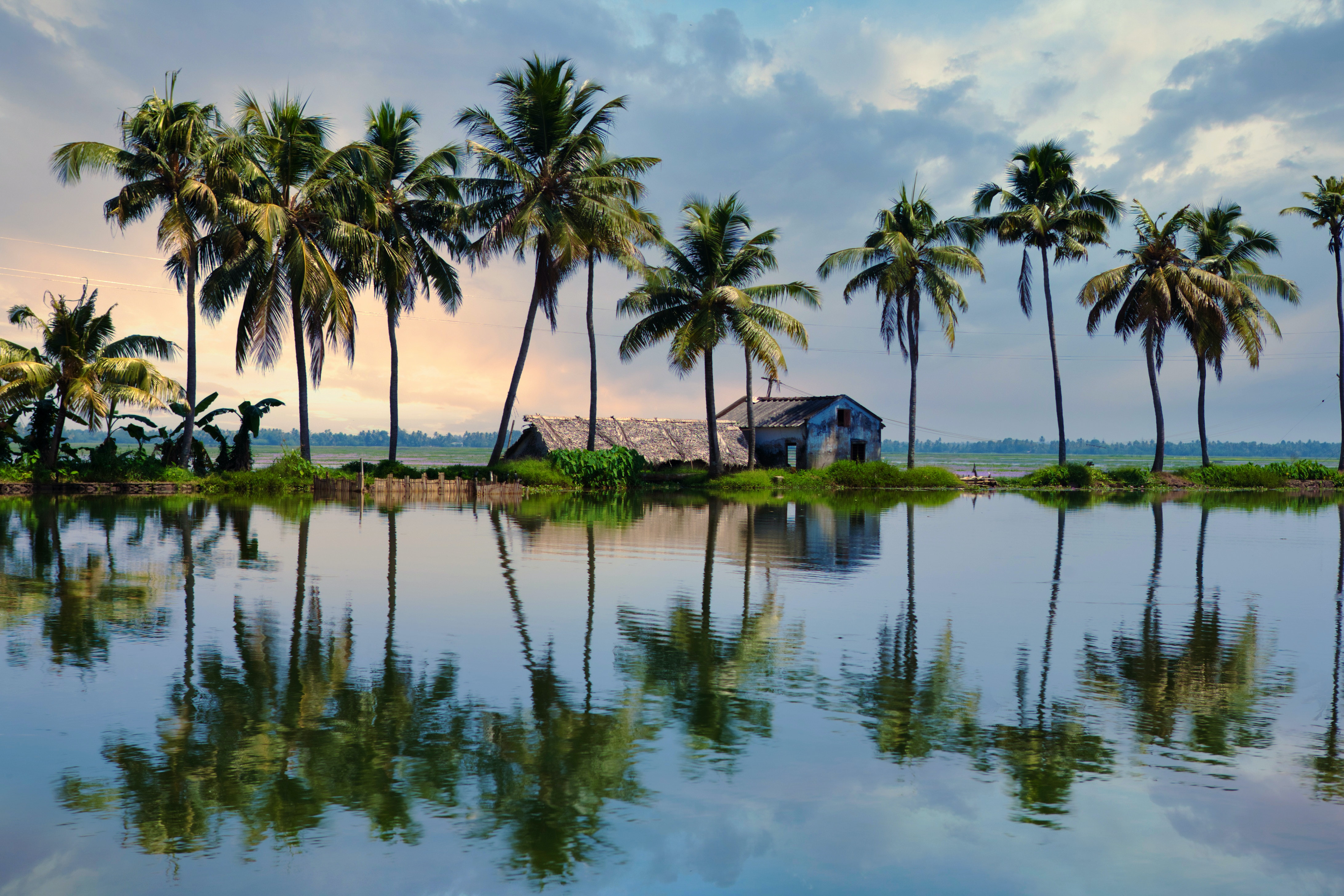 Best time to go
If you're hoping to tour this beautiful state during pleasant weather, then you want to plan your visit to Kerala between September and March. That's the best time, climate-wise if you want to experience the romance of lagoons, nippy canals and plantations. While the summer months are hot and humid, it's still a great time to visit Kerala for Munnar beach and the hilly Wayanad. And if you're searching for that spa treatment and deep body relaxation treatment, monsoon months June to August is your best bet.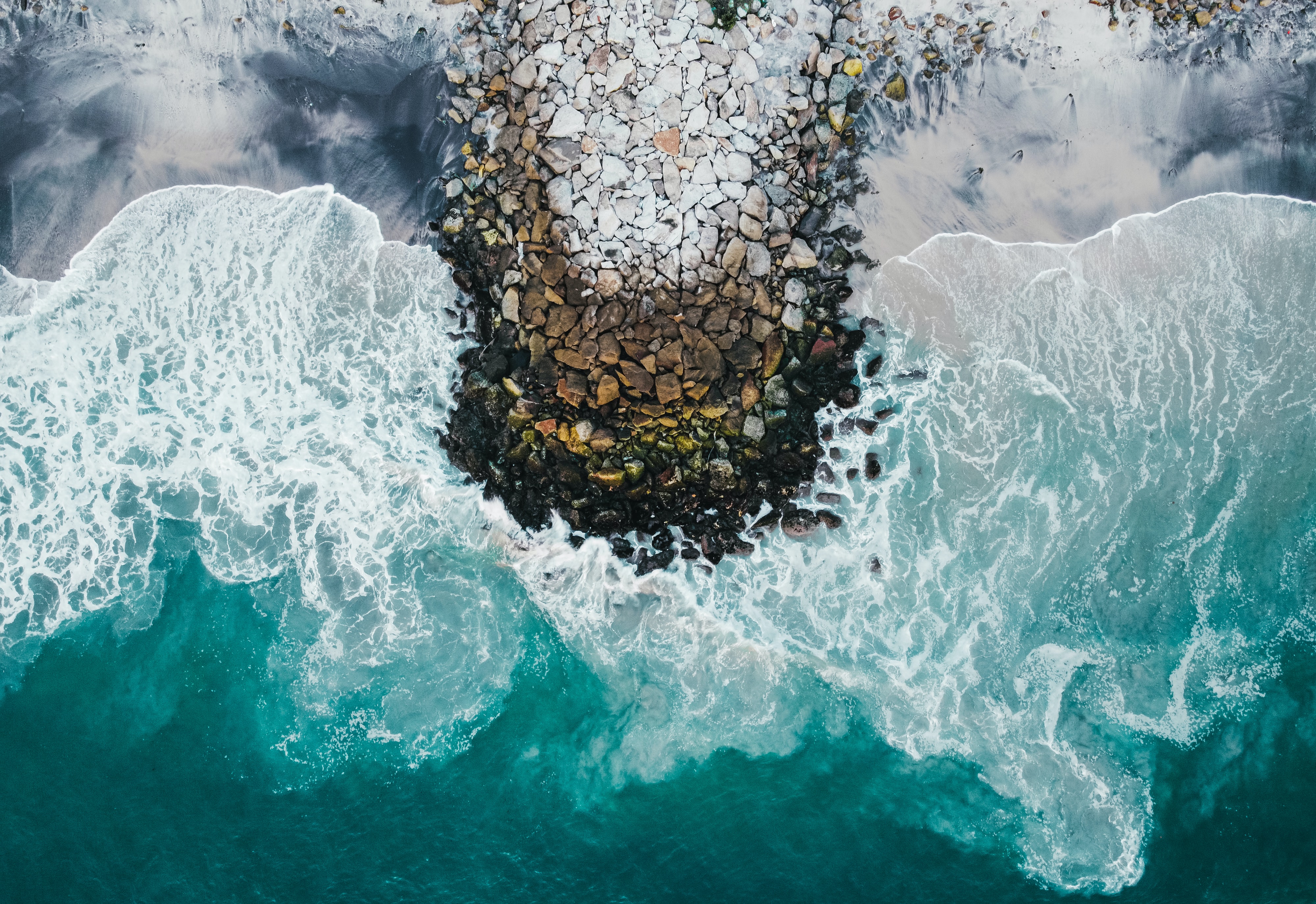 Where to Stay
While you have a host of luxurious resorts, colonial estates and hotels to choose from, there are also eco-beach resorts, for the more adventurous. But if you want an authentic slice of Kerala from the point of view of the locals, then try one of the many homestays available here, stay with and get to know the locals, and enjoy a home-cooked meal.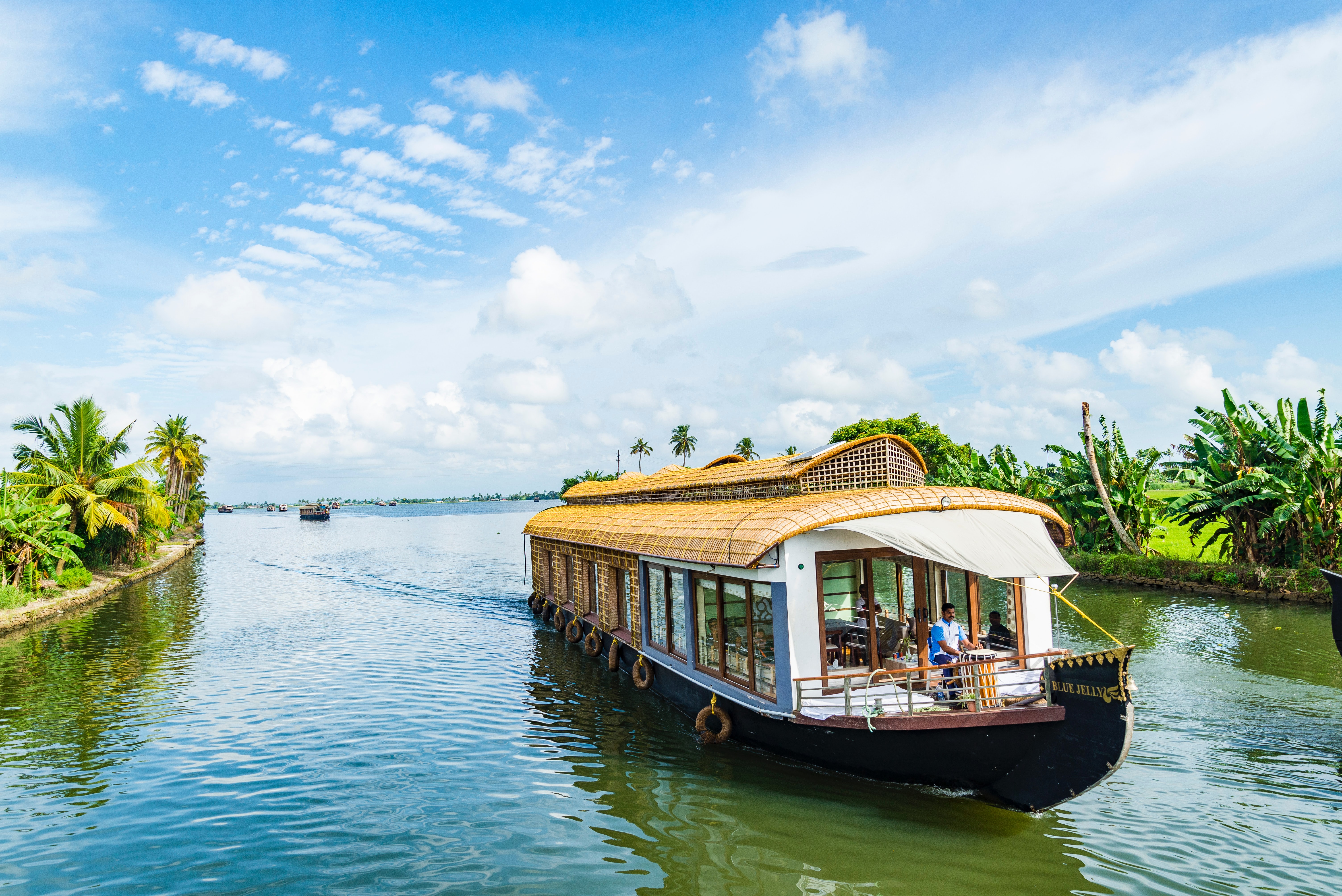 How to get there
By Air: Kerala has four fully functional airports. Thiruvananthapuram International Airport, Kochi International Airport and Kozhikode International Airport, run both domestic and international flights, while Kollam Airport runs only domestic flights across the country.
By Rail: Kerala is well-connected to major cities around the country by rail. There are about 200 railway stations that connect travellers throughout the state and to the rest of the country. There are express trains within the state that you can use for local transport.
By Road: Kerala is easily accessible by road as well. NH 47, 17 and 49 are highways you can use to enter and leave Kerala, via Karnataka, Tamil Nadu or Andhra Pradesh. You use the local buses, taxis or book a private cab to travel at leisure.
By Water: You can also sail your way to Kerala, which is what the backwaters of Kerala are famous for. By coming via the Lakshadweep Island route, One can enter Kerala at Kochi (Cochin).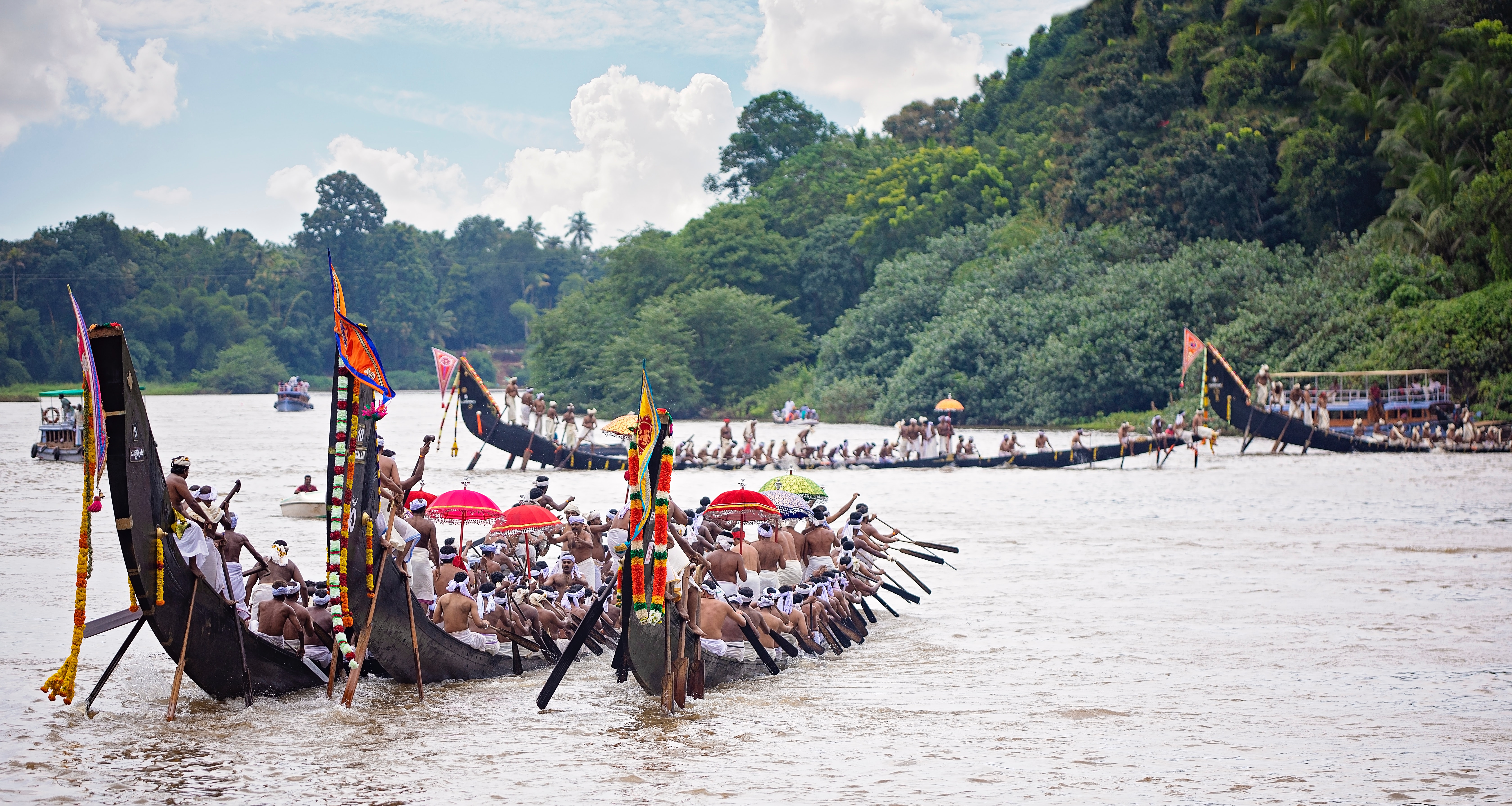 Places to Visit
Check out some of the less-beaten down tracks in this gorgeous state.
Edakkal Caves, Wayanad
If you're into hiking, history, and adventure, a trip to Edakkal Caves is a must. It is said that Edakkal is one of the only known places in India to house carvings from the Stone Age. The carving depicts figures of the Neolithic and Mesolithic Age, as old as 6000 BC, if not more. The caves were accidentally discovered in the 1800s by a British Officer, who officially brought this prehistoric site to the world's attention. The cave itself is a naturally formed, double-chambered cavern, and makes for great exploration.
Kappil Beach and Backwaters, Varkala
Varkala is a well-known travel spot, especially for its pristine backwater beach, with a lush coconut palm grove, golden sand. One of the reasons Kappil Beach is so beautiful is because it's where the estuary meets the Arabian Sea. You can get away from the crowds at this peaceful beach or take a scenic drive through and around it via the coast road. During the tourist season, there are watersports and boat rides available.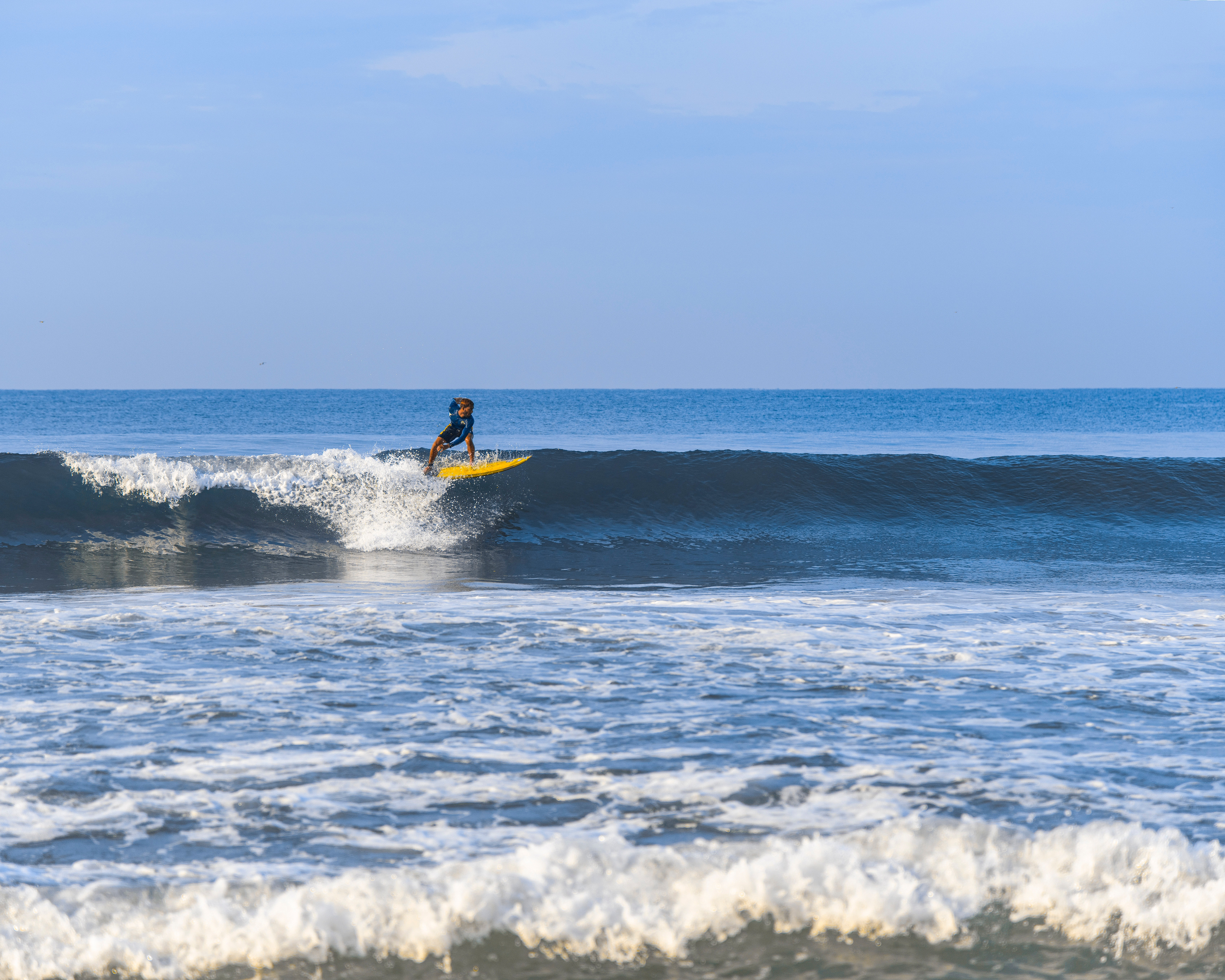 Gavi, Periyar
Part of the Periyar Tiger Reserve, Gavi is a hotspot for wildlife enthusiasts and outdoor photographers. It is also a famous eco-tourism spot for conservationists, zoologists, students and researchers. Situated in the hills of Kerala, you get to soak in nature at its untainted best, and can also spot a host of wildlife including Nilgiri tahr, Kerala elephant, and the lion-tailed macaque. And there are also a lot of vantage points, too, for birdwatchers and ornithology students. There are over 250 species of birds in Gavi, including the great pied hornbill, woodpecker and kingfishers, to name a few.
Vagamon, Idukki
Situated near Peermadu, in the Idukki district, Vagamon is a popular spot for outdoor enthusiasts, picnickers, trekkers and paragliders. This hill station has lush green grass, a quaint town, and friendly and hospitable locals. You can come here for trekking trails, mountaineering, rock climbing and even paragliding! Vagamon is connected to a row of hills, namely Thangal, Murugan and Kurisumala, all of which make for great views of velvet landscapes, exciting trails and fond memories.
Muzhappilangad Beach, Kannur
Considered the longest beach in Kerala, the Muzhappilangad Beach stretches along the Malabar coastline up to an impressive 5.5kms. Close to Calicut Station, it is Kerala's only drive-in beach, where you can glide across golden sand and view the sunset along the Malabar Coastline. This is a great place to enjoy local cuisine, too, where you can get snacks along the beach. The black rocks protect the beach from deep currents, making it an ideal spot for swimmers, too. You can book a catamaran ride here, or go parasailing.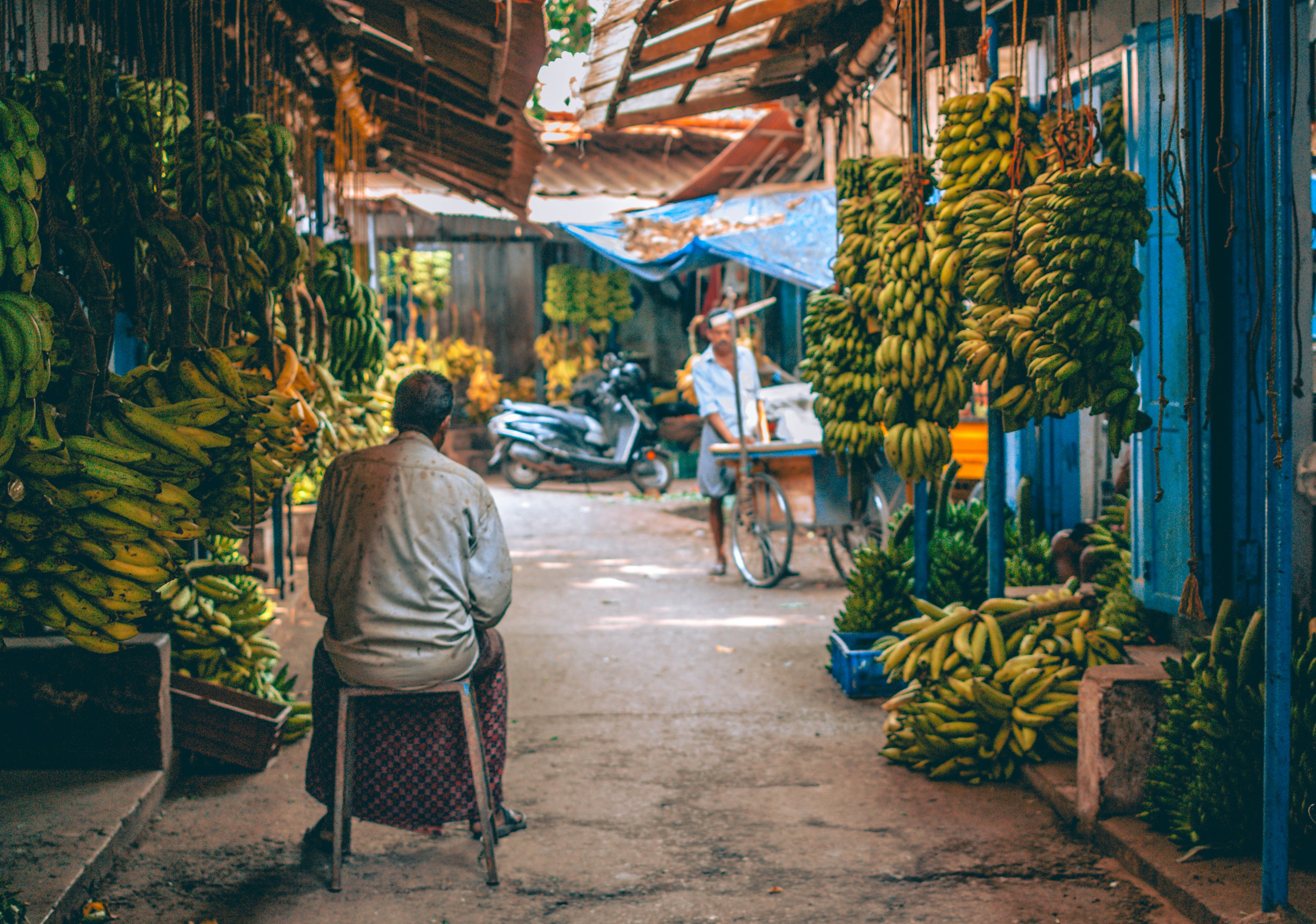 Keep in Mind
Get the necessary permissions beforehand

Don't litter

Get to know the culture

Know the specialities

Be prepared for adventures

Get well-versed with the routes
It is no wonder that Kerala is considered God's Own Country, with its natural splendour, vast landscapes, warm, golden beaches, and misty hill stations. There is something to be enjoyed for any and every traveller. And no matter how many times you visit Kerala, it may never leave your bucket list.
helping you travel your way
Everything you need to know about India is here We have tried writing about everything you may need help with for your trip to India, If you need help in planning a trip to India Get in touch with us to to plan your trip of a life time.