Best Places For Trekking In Karnataka
Karnataka is well known for its lush green landscapes, moderately pleasant weather, and countless hills with numerous trekking trails. The captivating natural beauty of this place helps rejuvenate the soul which is overworked due to our lifestyle. In recent years Karnataka has gained immense popularity among trekkers. The reason behind this is the fantastic terrain, the weather, and the serenity and tranquillity of this place. There are countless places for trekking in Karnataka, with 200 just in and around Bangalore.
Bangalore has a large population of students and corporate employees, always looking for something exciting to do over the weekend. Trekking has now become one of the most popular activities among adventure enthusiasts. The Himalayan trekking trails are stunning, but when it comes to South India, Karnataka tops the list. One added benefit is the option for night trekking. Here are some of the best places for trekking in Karnataka, primarily in and around the urban city of Bangalore.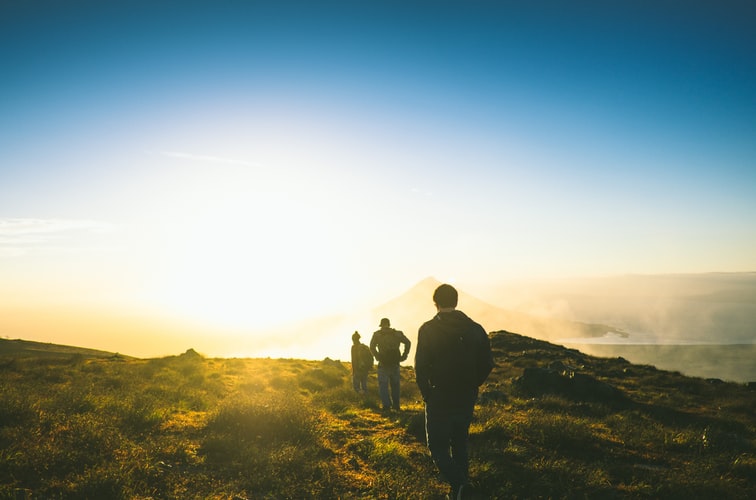 Karnataka is brimming with numerous, breathtakingly beautiful trekking trails that are easily accessible from the main city and yet seem like a world apart.
Nandi Hills
The place is named after the ancient bull of Lord Shiva, is one of the most loved places for trekking in Karnataka, near Bangalore. There is a 1000 years old sculpture of Nandi at the top of the hill which is about 1200 steps above the foot of the hill. Along with this, there are three more temples dedicated to Sri Ugra Narasimha, Sri Yoga Narasimha, and Sri Bhoga Narasimha. Historically too, this place is worth remembering as it was used by the famous ruler Tipu Sultan as a summer retreat. It is located close to Skandagiri, 60 km's from Bangalore, and is mostly visited by trekking enthusiasts. The trek is full of adventure, beautiful scenic vistas and exotic flora.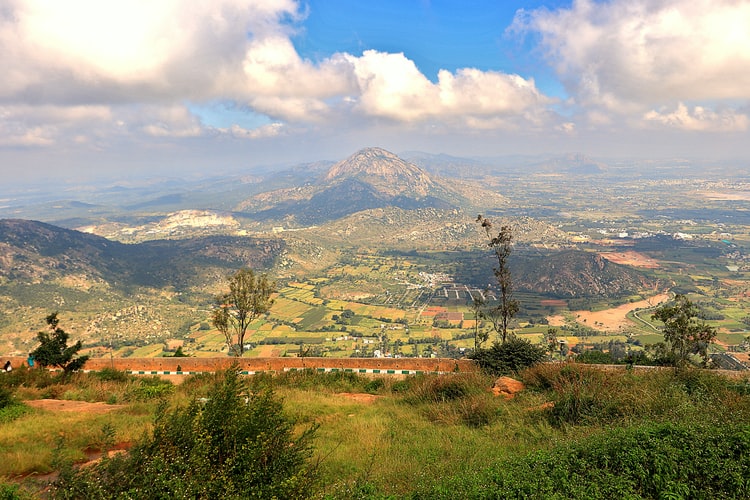 A panoramic view of the cityscape from the peak of Nandi Hills, a picturesque hill fortress. (Photo Credits: alpesh_jogia_Unsplash)
Anthargange
If you want to experience some rugged trek terrain, Anthargange is the one. The trek to Anthargange Caves located on the peak is thrilling. There are multiple caves nearby where you can enjoy camping. The name Anthargange means Inner Spring that flows through a bull statue at the temple in the middle of the Anthargange hill. Temple is quite ancient and is home to many monkeys and known to attract many trekkers to satiate their hunger for some adventure.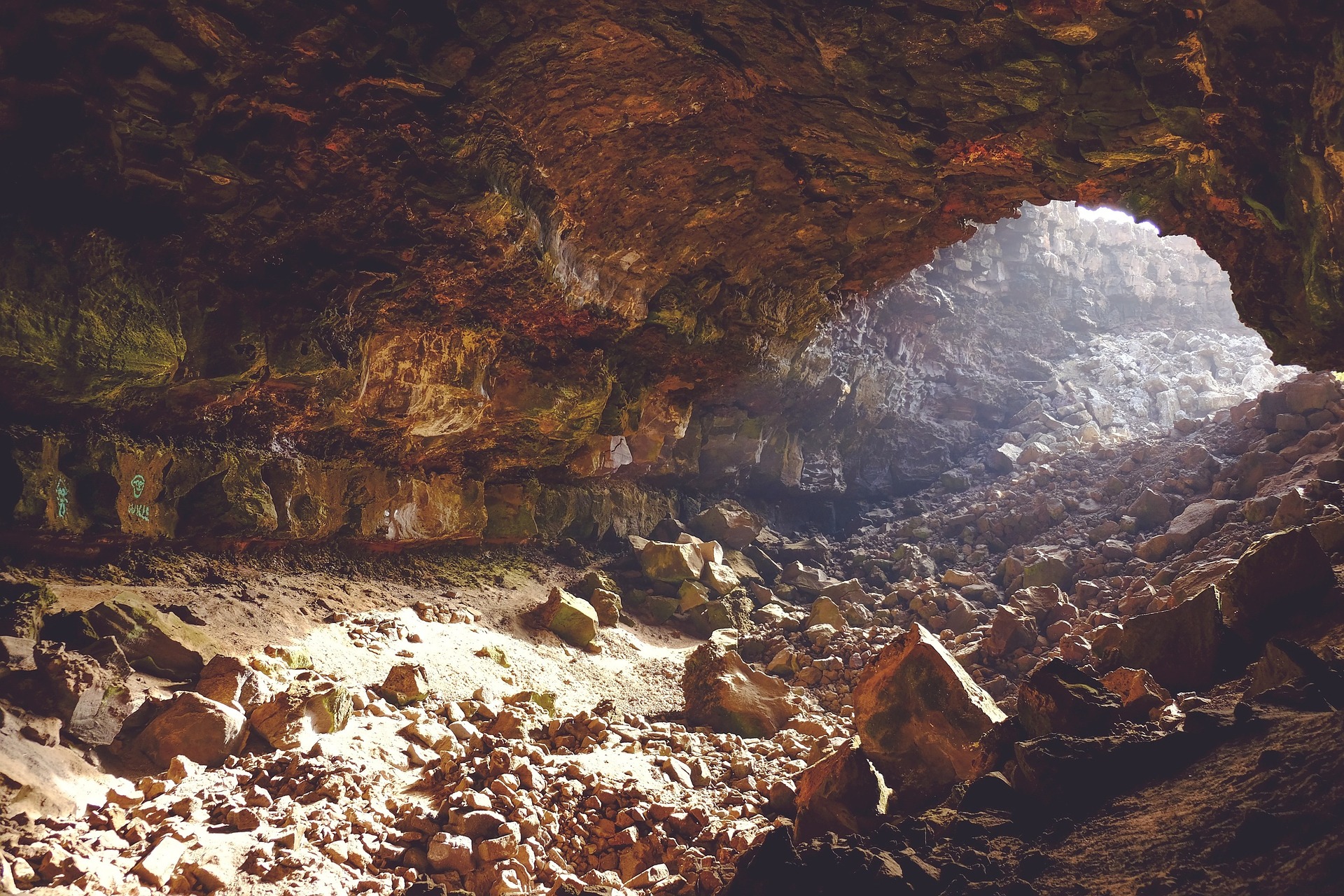 Trekking trails that take you through ancient majestic caves. (Photo Credits: pixabay)
Ramanagara
Seeking an adventure spot for some action, Ramgarh, one of the trekking places near Bangalore, is the perfect place. Rock climbing, cave explorations, and trekking on rocky mountains make it an ideal spot to spend your weekend. The walk and climb include 400 staircases to reach the top of the hill where you can find a temple too. One needs to be careful as there are steep elevations. Ramgarh is also very famous for the reminiscent of Gabbar Singh and his accomplices.

Also Read: TOP 11 THINGS TO DO IN SPITI VALLEY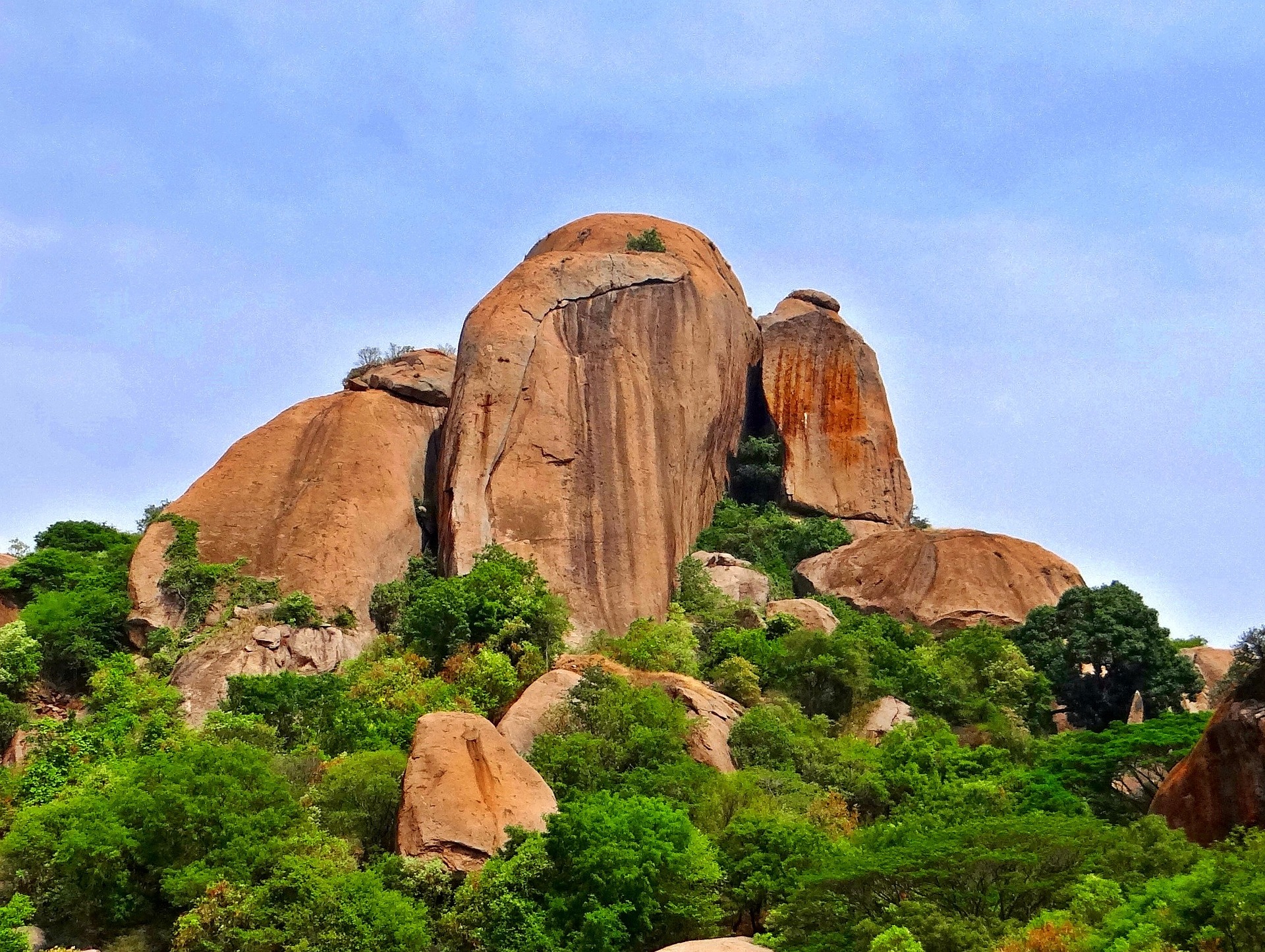 Ramagiri hills is one of the most popular trekking trails near Bangalore. With all kinds of exciting adventure activities, trekking is just one among its many highlights. (Photo Credits: Bishnu_Sarangi-pixabay)
Skandagiri
This trek is moderately a difficult one due to being steep and surrounded by dense shrubs. It starts from Papagni Temple at the foot of the hill. You can reach the top of the hill within 4-5 hours of ascending and descending through rugged terrains where there is an ancient temple and two caves. It is also known as Kalavara Durga as it was used by Tipu Sultan. Though now one can only see the fallen parts of the fort at the place. This trek is very famous for night trekking and people wait there for hours to see the sunset and sunrise.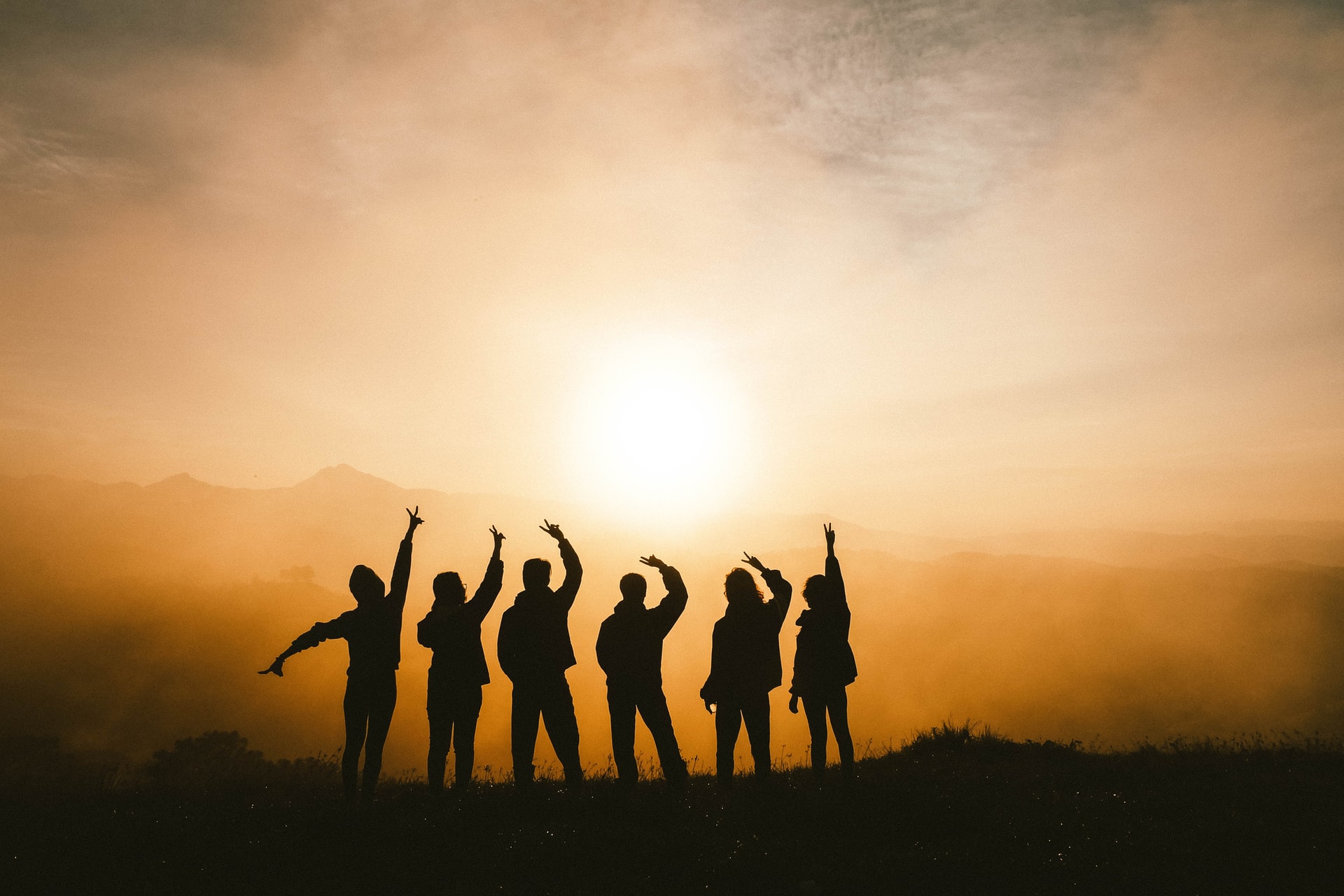 The perfect way to end the weekend – a memorable trek, a picturesque sunset and the best of friends. (Photo Credits: chang-duong_unsplash)
Makalidurga
Makalidurga is a fort situated at the top of the hill at an altitude of 1350 m above sea level. There is an old temple of Shiva with Nandi and Markandeya Rishi performed penance here. It takes just 2 hours to reach the top of the hill. The trek is moderately a difficult one due to the rocky terrain and wilderness. At the top of the hill, you can see the beautiful lake on either side. It is just 75 km away from Bangalore and is one of the famous trekking spots. From the photography point, this place makes you spellbound with its enchanting beauty from the top of the surrounding forest and temple of Lord Krishna at the foothill. Grab your DSLR and other essentials to get on this trek.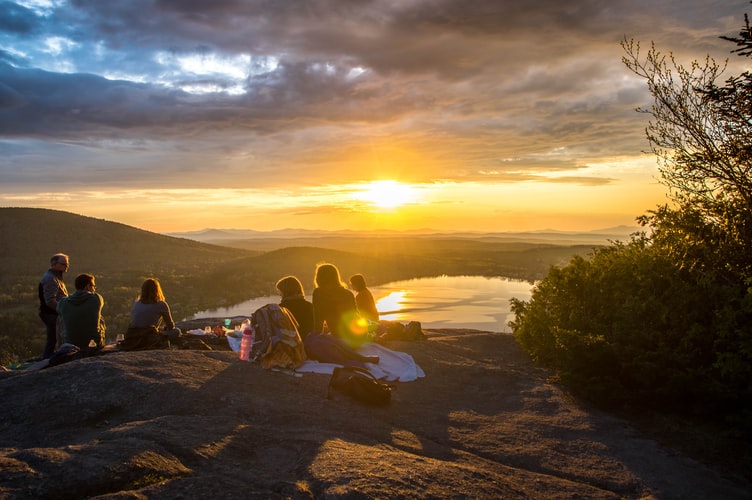 A day trek up to Makalidurga coming to an end as the sun sets.
helping you travel your way
Everything you need to know about India is here We have tried writing about everything you may need help with for your trip to India, If you need help in planning a trip to India Get in touch with us to to plan your trip of a life time.