WWOOFING in India
A unique way to travel which every traveller must try at least once.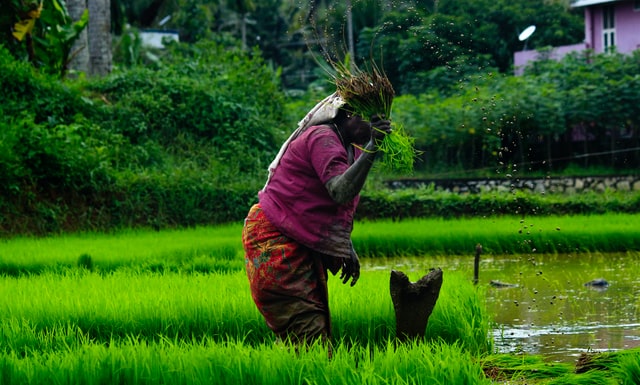 WWOOFing
In India, it's a special experience. A unique way to travel which every traveller must try at least once. It's something you will remember fondly for sure and for all you know, you might find yourself addicted.
What is WWOOF?
WWOOF or World Wide Opportunities on Organic Farms is a non-profit organization which is active all over the world. It works on the concept of bartering a few hours of daily volunteer work on an organic farm in return for accommodation, delicious food and a chance to learn organic farming techniques. About a hundred countries the world over have WWOOF organizations that place people on organic farms of their choice.
How does it work? How do I go about WWOOFing in India?
It is fairly simple. You visit the WWOOF website, choose which country you would like to go and register yourself as WWOOFer in that particular country. There are independent WWOOF websites for each country. Once you register, you are given a membership number which is valid for a year, as many times as you want to use it.
For WWOOFing in India, you should register through http://www.wwoofindia.org/. Their membership page (http://www.wwoofindia.org/member.htm) outlines the steps for joining as a WWOOFer with great clarity. The co-ordinator responds promptly and the entire process is quite smooth. Once your payment has reached them, the organization will email you a membership ID and a list of hosts to choose from. You then contact hosts of your interest independently and exchange details with them. Hosts are free to accept or reject you as a volunteer, just as you are to accept or reject a host.
How many hosts does WWOOF India have? How do I choose?
WWOOF India at present has a list of over 150 hosts in different parts of the country. When making your choice, here are the things you should consider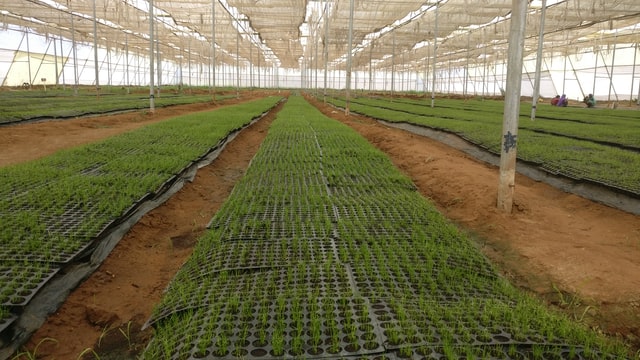 Organic farm
Where do you want to go?
You can choose on the basis of which Indian state you'd like to visit. WWOOFing is a great way to be a tourist. You build a personal rapport with local people and that's the best way for a traveller to gain insight into any destination. But of course, you have to prioritize with the work assigned to you first. Most hosts are very accommodating and flexible though. The bottom of the host list has a state-wise key. You can choose a few states and refer to the farms listed within those states specifically.
Since a lot of farming is about physical work, you might want to choose a location where the weather will be most suited to you at that time of the year. You should also keep in mind that terrain plays an important part. Farm work on hilly terrain might be more difficult for you as compared to that of a farm in the plains. You should choose what is most comfortable not push yourself too much, at least in the beginning.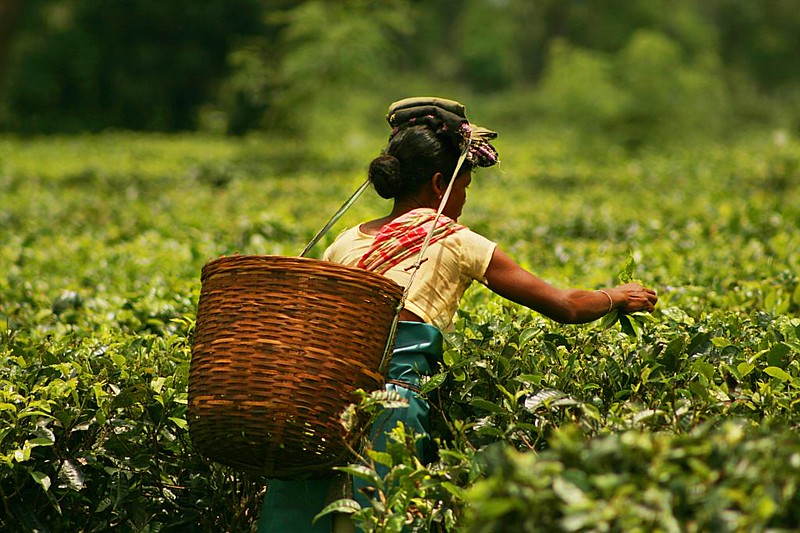 Plucking Tea (Photo Credit – Akarsh Simha)
What do you want to do? What do you want to learn?
The great thing about WWOOFing in India is that it's not just about working on the farm. You can choose to volunteer in a number of ways. A certain host might need someone to help with accounts and marketing of farm products or someone to implement renewable energy systems or simply someone who can help spread awareness amongst local folk. See how you can come in handy and choose accordingly.
On some farms you can learn yoga while on others you can learn how to grow herbs and spices while still others might teach you how to cook great dishes using organic food or how to work with medicinal plants. Many farms are implementing innovative, clean power and irrigation systems which might be your area of interest.
The host list carries a description of the activities on each farm and also what is expected of you as a volunteer. You should exchange enough emails or talk enough over the phone to your host till you are both convinced that the association will be fruitful.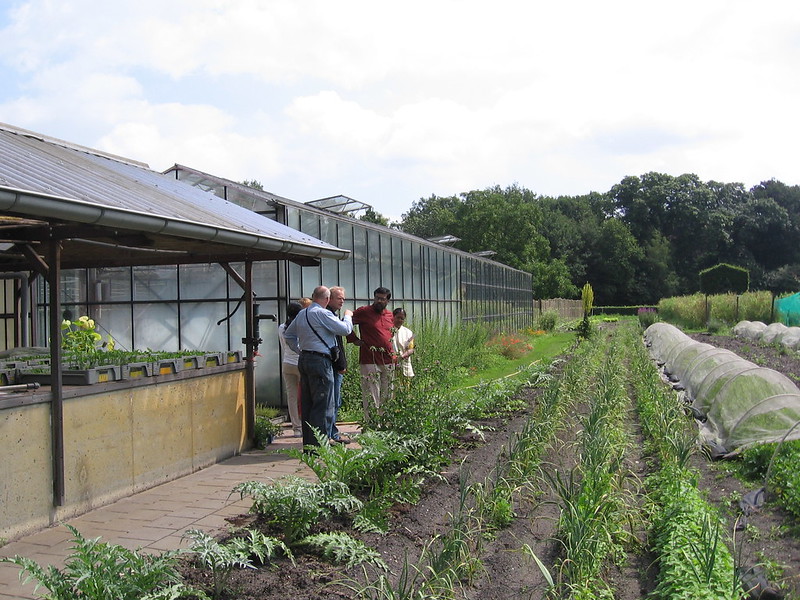 You can volunteer at a vegetable & fruit garden (Photo Credit – Dorine Ruter)
What are your habits?
Each farm has its own set of rules. Some, in fact, most, are strictly vegetarian. Many do not encourage alcohol consumption. You may be expected to wake up early in the morning and participate in farm activities and call it an early day or dress a certain way, especially since many farms are in rural areas. You should take all this into consideration before choosing your farm. Do not feel shy about asking questions and clearing doubts with your host and try not to overstate your own abilities at all.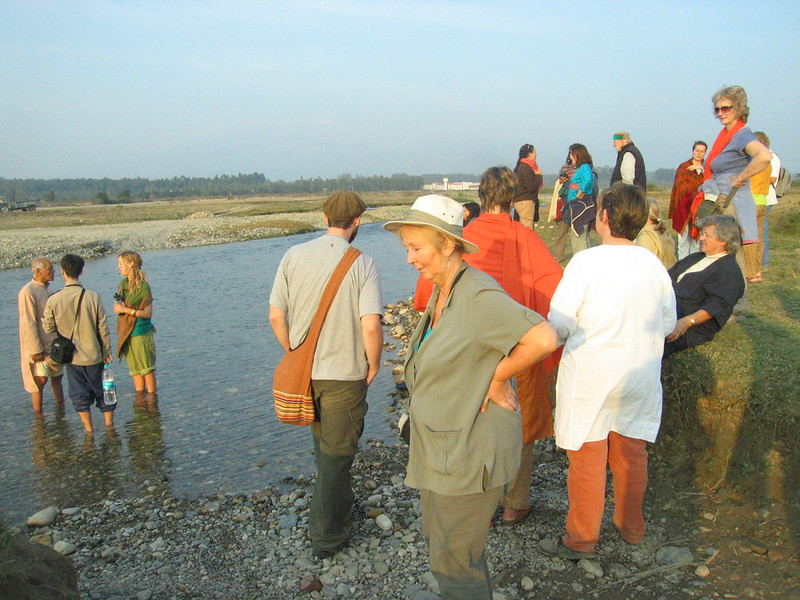 River field trip with the host (Photo Credit – Ajay Tallam)
Is it safe? Are there additional costs? How long will I have to stay at the farm?
Yes, WWOOF farms all over the world have a reputation for being quite safe. Volunteers have rarely reported any bad experiences if at all.
As far as costs go, all your tourist activities beyond farm work will be at your own expense. Some hosts might charge you a nominal amount for accommodation which they will make clear in your discussions before you go to the farm. In such cases, much less work is expected of you and you are given relatively more freedom as a volunteer and tourist. Your host might also waive off this amount once you have proved an asset to the farm as a volunteer. Such costs are an informal arrangement and not mandatory as per WWOOF rules.
Most hosts expect you to stay at least for a week or two so that the experience can be mutually beneficial but this duration varies from farm to farm and season to season.
All the best happy WWOOFing! Click on Plan Your Trip for your ideal itinerary.
helping you travel your way
Everything you need to know about India is here We have tried writing about everything you may need help with for your trip to India, If you need help in planning a trip to India Get in touch with us to to plan your trip of a life time.