Offbeat Things to Do in South Goa
Goa is synonymous around the world with the words 'holiday', 'fun', 'affordable', 'unforgettable' and 'stunning'. Often misunderstood as a party destination only for a certain type of crowd, Goa has much, much more to offer. Especially South Goa, which offers less commercial action but more wholesome, rich, unique experiences for the discerning traveller or family of travellers seeking a special vacation with their loved ones.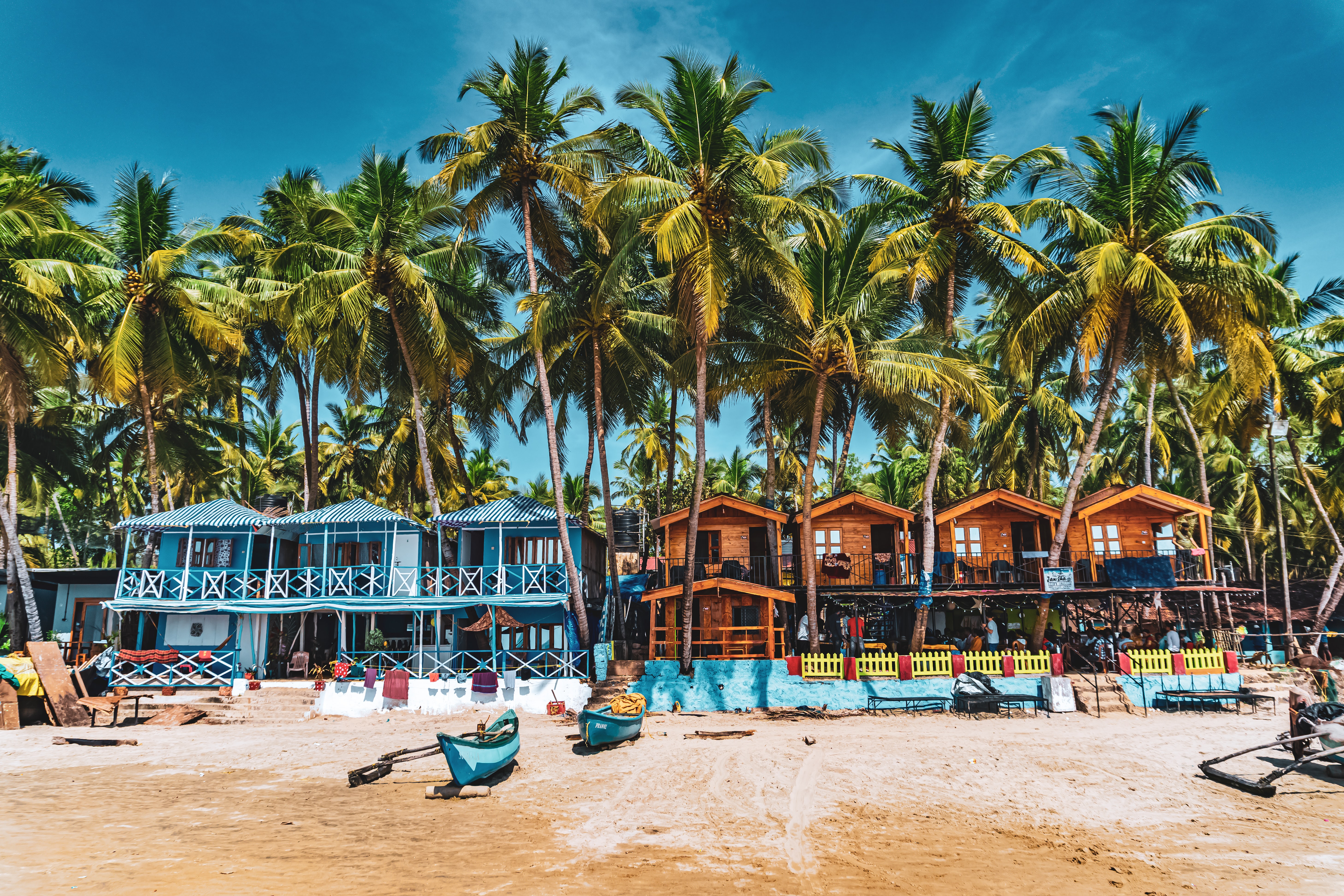 Hidden Tropical heaven, South Goa (picture credit – sumit-sourav-unsplash)
Best time to visit Goa/ South Goa
If you're looking for pleasant weather and food from shacks on the beach, then you need to plan your visit to Goa between October and March, which is considered a tourist season. That's when Goa comes alive. Mid-December to January is the best weather, holiday season and peak tourist influx, so you'll have to book your accommodation and flights way in advance. But if you're looking for a lower budget vacation, when it's quiet and uncrowded, then go in the monsoon season, between May and September. While most of the beach shacks are closed, Goa flourishes in lush greenery, beautiful landscapes, untouched beaches, nippy weather and bountiful rain.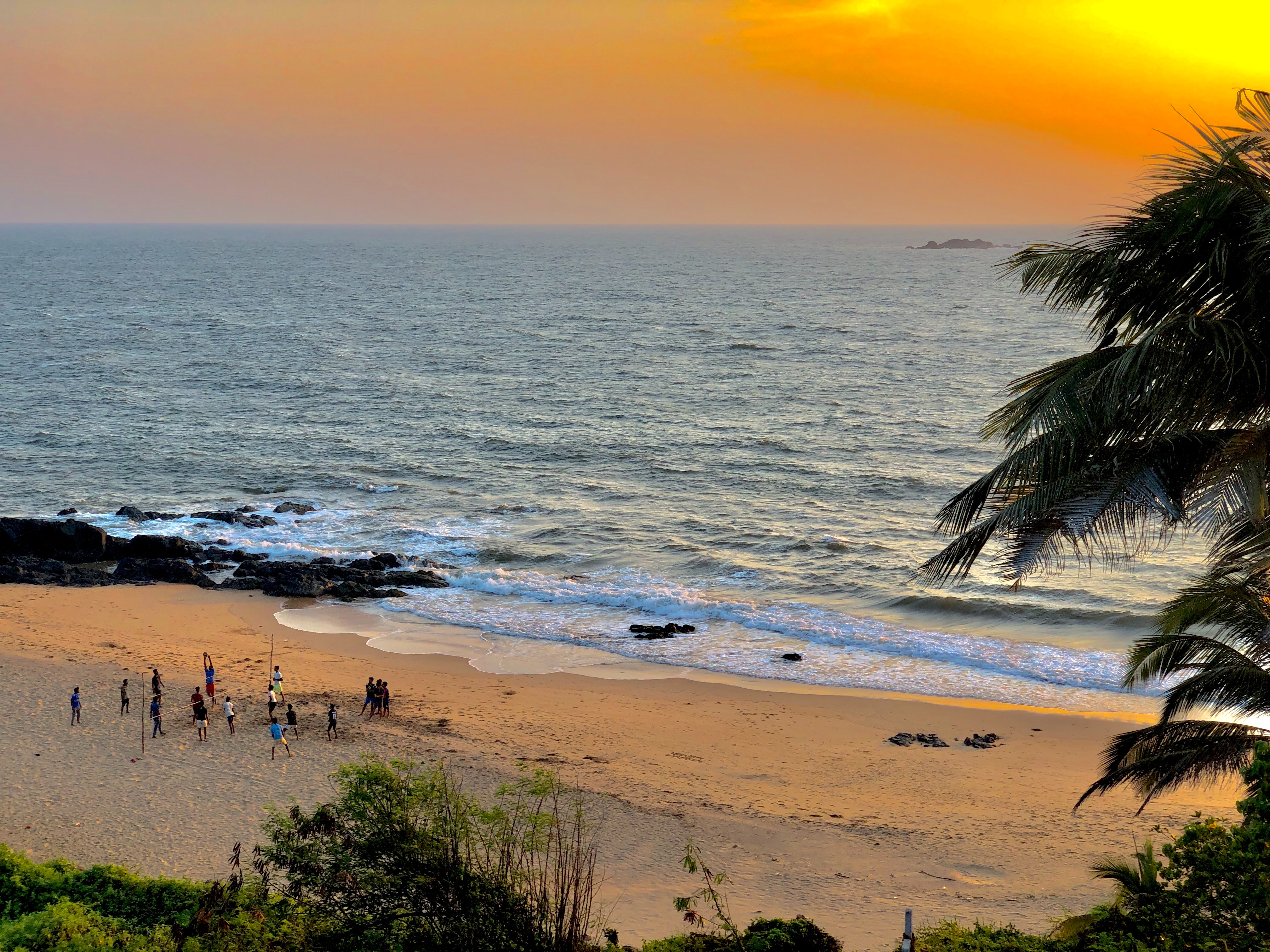 A great way to end a day is with some beach volleyball (picture credits – manoranjan-unsplash)
Where to stay:
Goa is one of the most tourist-friendly states to visit in India. You will find that there is accommodation for every kind of traveller, from hotels to resorts to AIRBNBS, motels, homestays and even 'coco' huts and shacks on the beach. Different parts of Goa have different things to offer. If you are looking for parties, beach activities and watersports, the north of Goa is the place to book your stay. If you prefer a quieter, more selective crowd, with less crowded beaches, and calmer waters, then head to the south of Goa. Staying inland also has its own charm, with beautifully designed antique Portuguese houses, relaxing verandahs, lush greenery, hills and lakes, and gorgeous scenery.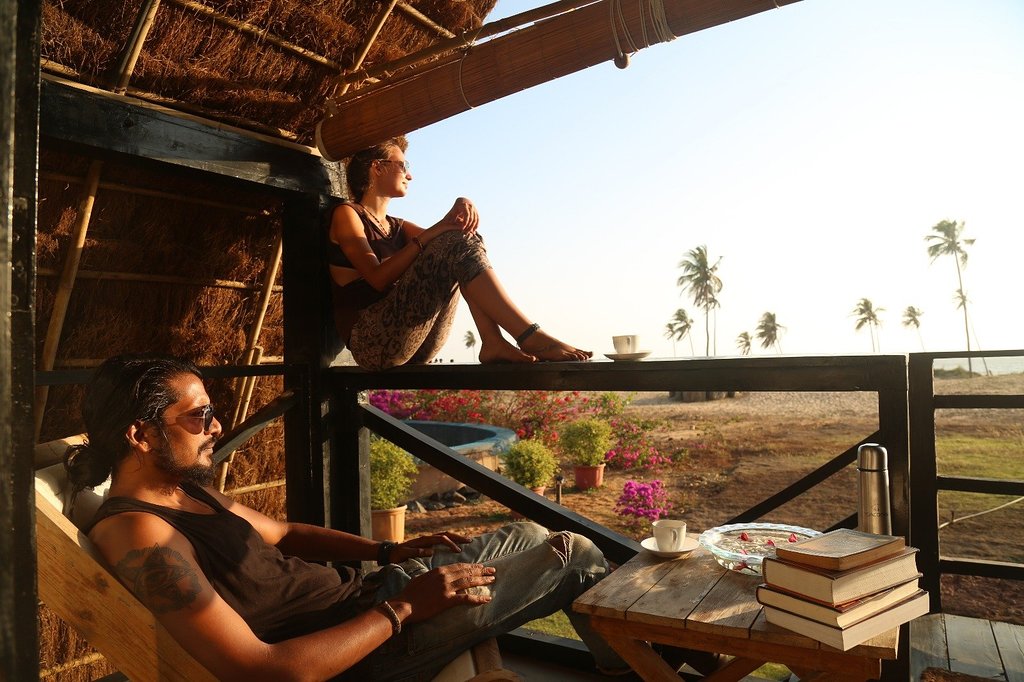 All you need is peace (picture credits: TripAdvisor – Gloven resort)
How to get there: How to get there
By Air:

Dabolim Airport is well-connected with flights from all major cities across the country including Mumbai, New Delhi, Chennai, Hyderabad, Cochin and Bengaluru. There are also frequent international flights available to and from Dabolim airport.

By Rail:

A major railway station in Goa is Madgaon Station, which connects to all other local stations throughout Goa. It is also well-connected to railways across the country and is easily accessible from other states. The local railway network is an inexpensive and quick way to travel around Goa.

By Road:

Goa is well-connected via national highways to other states in India. It is easily accessible by road, either by hired buses, taxis or private transport.

By Water: There are shipping services available between Mumbai and Panjim.
Places to Visit:
Hot air balloon ride
It's one thing to soak in the views from the top of a mountain or fort, both of which are prevalent in multitudes in South Goa, but what about a hot air balloon ride? Located in Chandor, you can hire a hot air balloon for an individual or a group and take off for an hour, above gorgeous Goa's sea cliffs, lush green islands, calm waters, and quaint villages.
Jungle Book Tour
Remember the book, or, better, the Walt Disney movie The Jungle Book? Go on a uniquely styled tour that blends good ol' movie nostalgia with the natural beauty of Goa. This day trip packs in a jungle walk to an ancient temple, following a herb-and-spice-laden route to a plantation, a traditional Goan lunch, and some stunning views. You'll stumble upon Shanti, a quaint little hamlet in the centre of the jungle that still has primitive mud huts in which the inhabitants of this village live. After all, all you need are the bare necessities!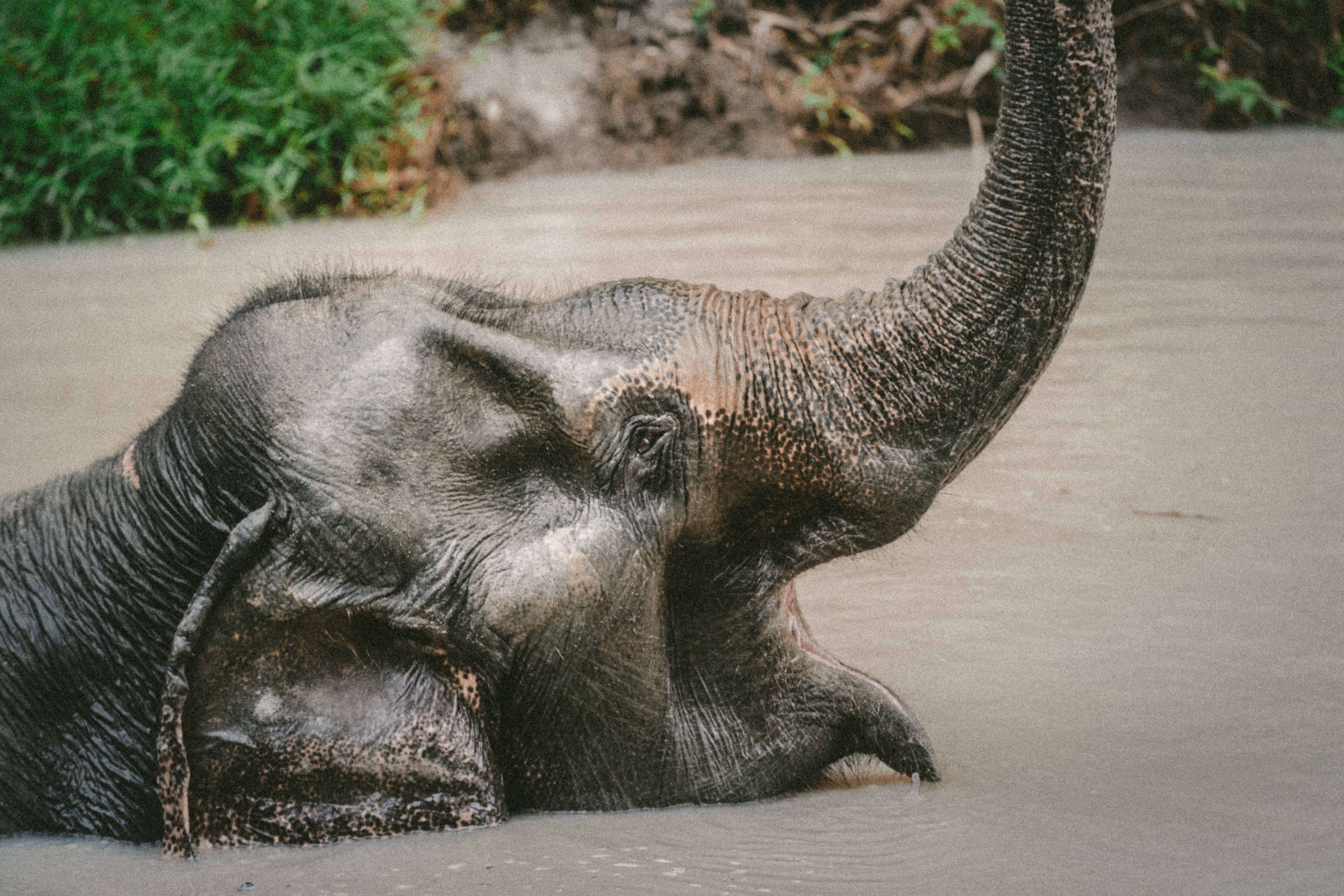 Elephants are a delight to watch while playing in the water (picture credit – Jakob-Owens-Unsplash)
Naval Aviation Museum
Looking for something a little more official? Check out the Naval Aviation Museum that boasts the rich cultural history of Indian Naval Aviation. On display, in an open-air gallery, are a number of aircraft used by the Indian Navy in the past. What's interesting is how the interior of the museum was designed to resemble that of the naval aircraft carrier called The INS Viraat. You can also look at the galleries that showcase naval equipment, information on prominent battles, an exciting simulation room, and an extensive granite plaque that pays tribute to the martyrs that served their country throughout history.
Betul Lighthouse
One of Goa's best-kept secrets is Betul Beach, nestled cosily along the Konkan Coast. About 20kms away from the nearest city, Margao, this little beach seems simple and unassuming, good for pleasant walks by the sea and some solitude. But it proudly boasts the Betul Lighthouse, which stubbornly and magnificently faces the forces of nature day in and day out. The lighthouse is built on a hill, surrounded by greenery and makes for great photography and views.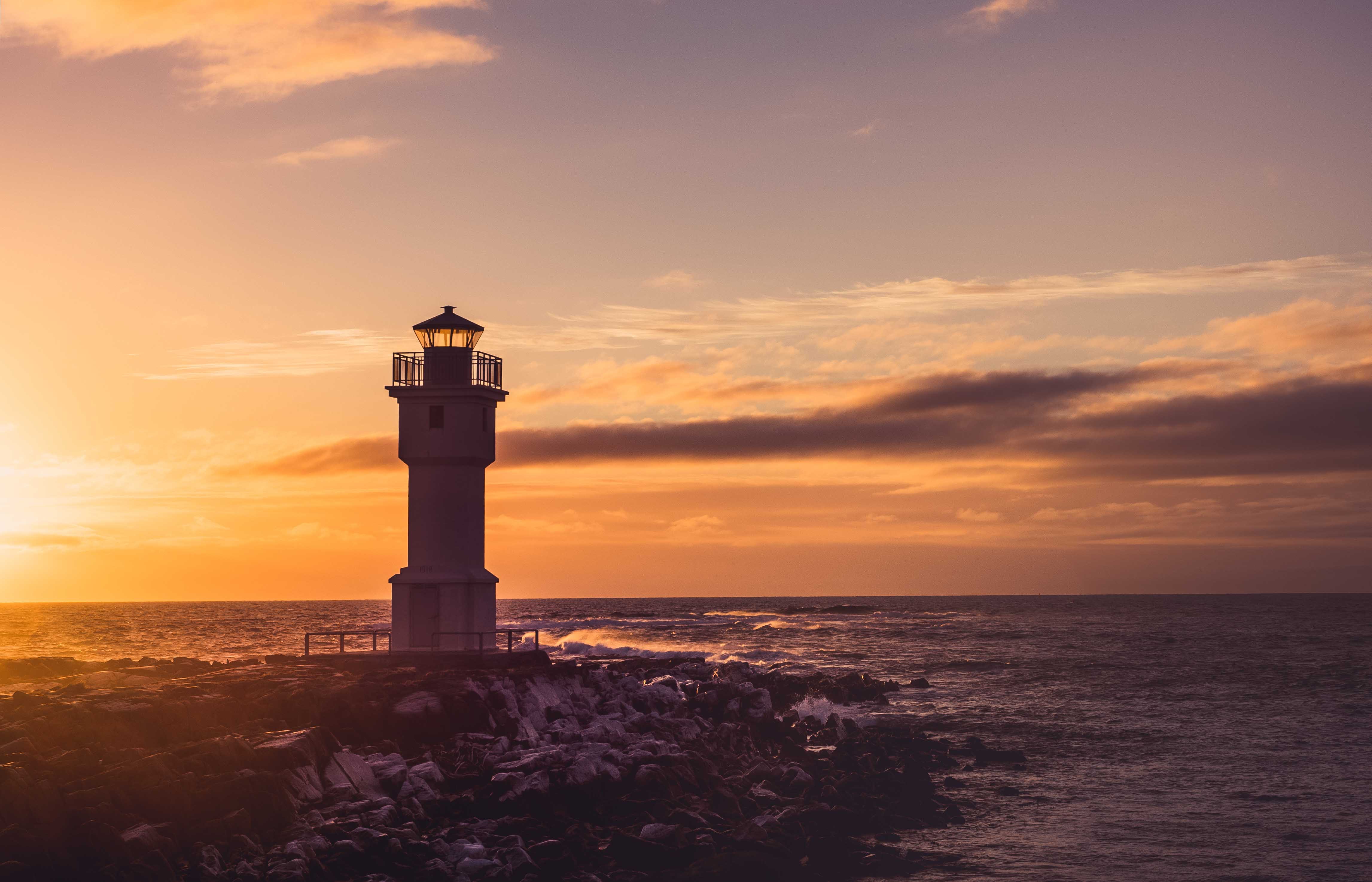 Keep in Mind
While the dress code is more relaxed in Goa, than anywhere else in India, dress conservatively when visiting monuments, places of worship or homes. Also, there is no nudity allowed anywhere in the country.

Always make copies of your travel itinerary, travel documents and identification cards and keep one set at your hotel, and another with you at all times.

ATMs are not as prevalent, so keep cash handy.

Although the food in Goa is delicious, if you're visiting from out of India, avoid anything raw.

Tap water is not potable.

Consumption of drugs is illegal.

If you are a woman, travelling solo, try to stick to the day for exploring and travel only with groups or known guides and friends at night.

Do not entertain hawkers, peddlers or touts.
Goa may be a party destination for many, but it has a lot more to offer travellers who seek something beyond the regular holiday trimmings. Dig a little deeper into this coastal gem and you'll be pleasantly surprised with what you find!
helping you travel your way
Everything you need to know about India is here We have tried writing about everything you may need help with for your trip to India, If you need help in planning a trip to India Get in touch with us to to plan your trip of a life time.