Top 10 Weekend Getaways from Mumbai
Every once in a while, you deserve a serene escape from the fast-paced, city life. There are several tourist spots and hidden gems that are only a road trip away from Mumbai. If you're looking for the ideal weekend getaway from Mumbai, this list is exactly what you need! Whether you're on a budget or are looking to bask in luxury, these offbeat destinations have it all. So go on that long due, romantic getaway from Mumbai, indulge in exciting adventure activities or simply escape the Mumbai heat. Maharashtra is dotted with spots that cater to all kinds of travelers.
Adhering to the new normal, most states in India have opened up for tourism and restrictions will further ease down as time passes. It's the perfect time to go on that staycation you've been craving since the pandemic. Bombay is one of the most expensive and populated cities to reside in, in India. Mumbaikars are most definitely worn out from being "locked down" and could surely benefit from a good weekend getaway. Here's our list of the top 10 weekend getaways from Mumbai: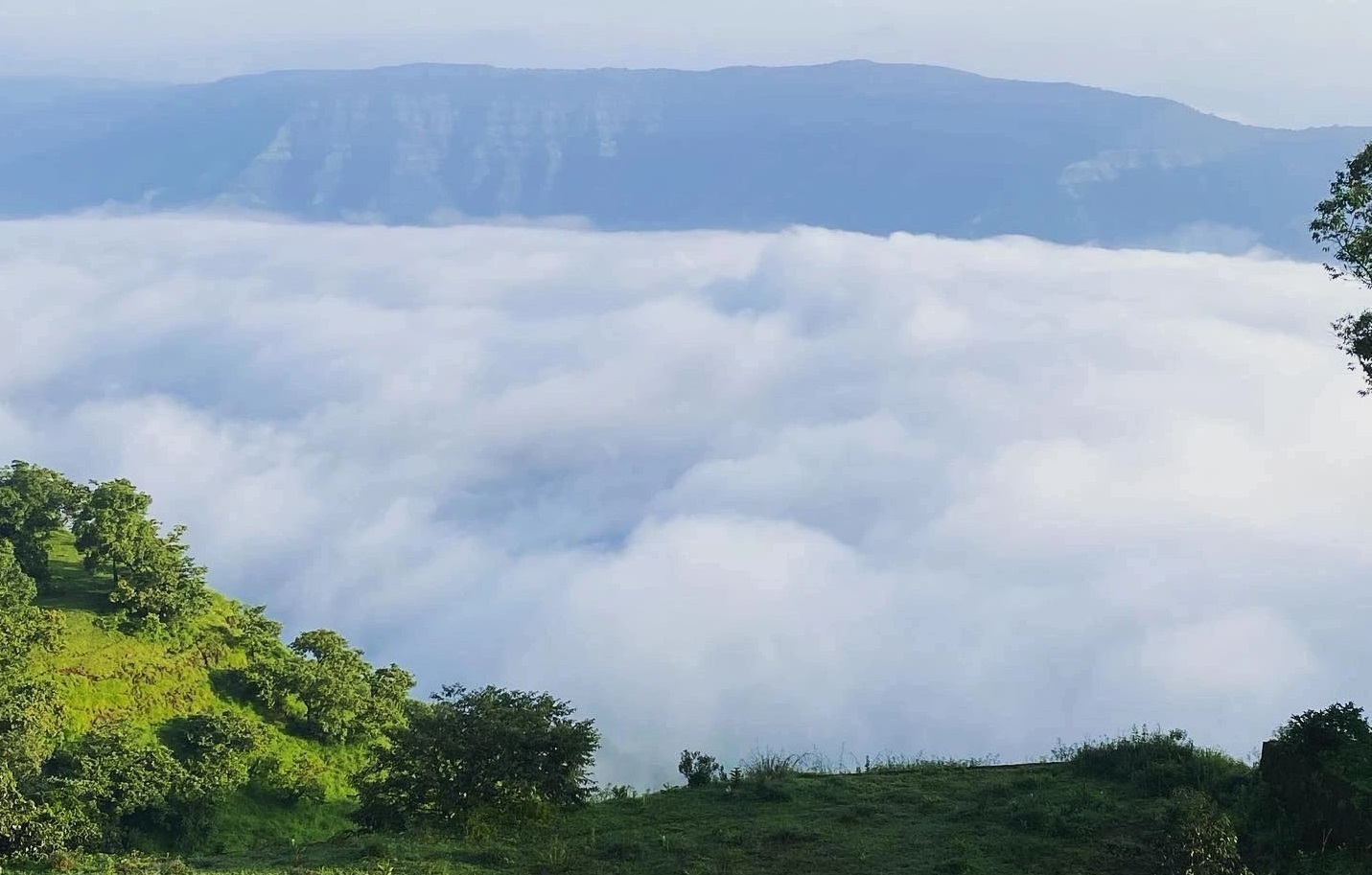 A birds-eye view from Tiger point, Lonavala – Credit: Lotus farms
Alibaug
Alibaug is a coastal town with gorgeous beaches and lovely neighboring villages. The Roro m2m ferry makes it an easily accessible destination by road and ferry. The tranquil vibe of Alibaug is ideal if you're seeking some peace and solace. Perched on the coastline of the Arabian Sea, Alibaug is a great weekend escape to indulge in exciting water sports or to simply unwind on the beach. It also has some of the most beautiful properties that cater to all kinds of budgets. The vibe, location, adventure activities and wide range of accommodation make it one of the best weekend getaways from Mumbai.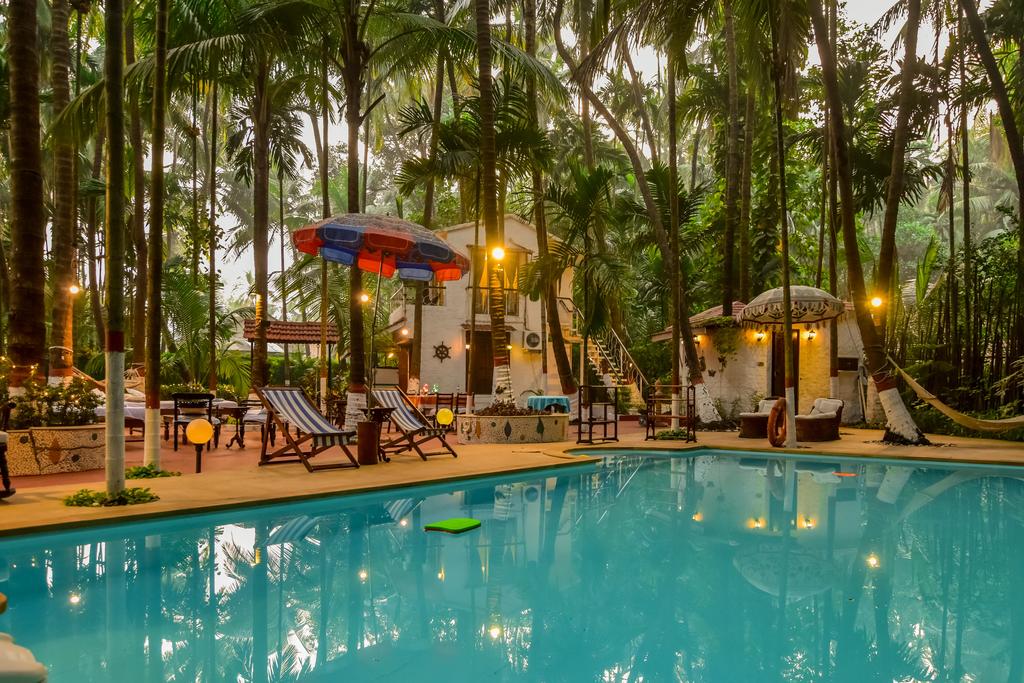 Relaxing by the poolside – credits: EKO STAY- CASA DE ALIBAG
Tarkarli
With a wide range of weekend getaways from Mumbai, you no longer have to worry about the dreadful flight journey during this pandemic. Tarkarli is just about 500 km from Mumbai, a half-day journey, worth the drive. If you want to opt for the train, you could get down at Kudal and reach the destination in less than an hour. It's the ideal location if you are a water sports enthusiast. This place has it all, from snorkeling and scuba to parasailing and jet skiing. You could even reside at the backwaters in a houseboat.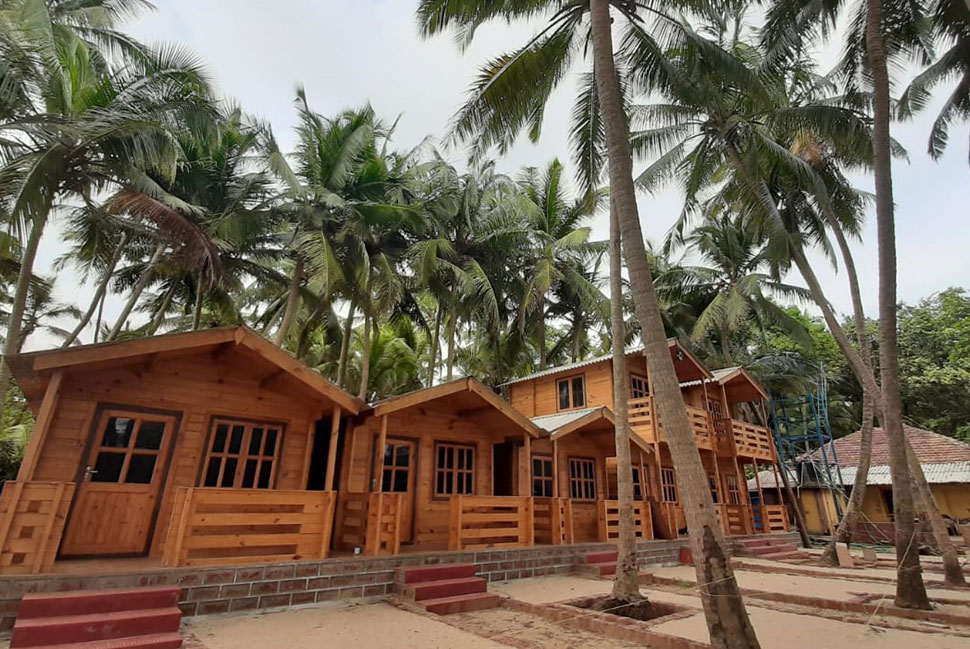 Beach-side cottages (credit : 3 idiots Beach Resort )
Lonavala
Lonavala is every Mumbaikar' go to escape. 80-100 km away, the road trip from Mumbai is a scenic route that takes about 2 hours to reach this lush green getaway. It is also well connected with the Indian railways. There's a lot more to this beautiful hill station beside the Dhabas, Chocolate fudge and Maganlal chikki.
Nestled in the heart of the Sahyadri Hills, it makes for the ideal weekend getaway from Mumbai during the monsoons. You can drive up to the famous Tiger point for a remarkable view with a hot cup of tea. To soothe your soul, head to Pawna lake for a peaceful escape. If you are looking for something adventurous, put on your trekking boots and trek up to Nagphani or Sausage Hills. Besides this, if all you want is a luxurious staycation we have some excellent recommendations for offbeat accommodations. Simply get in touch with us and we'll help you with exactly what you need.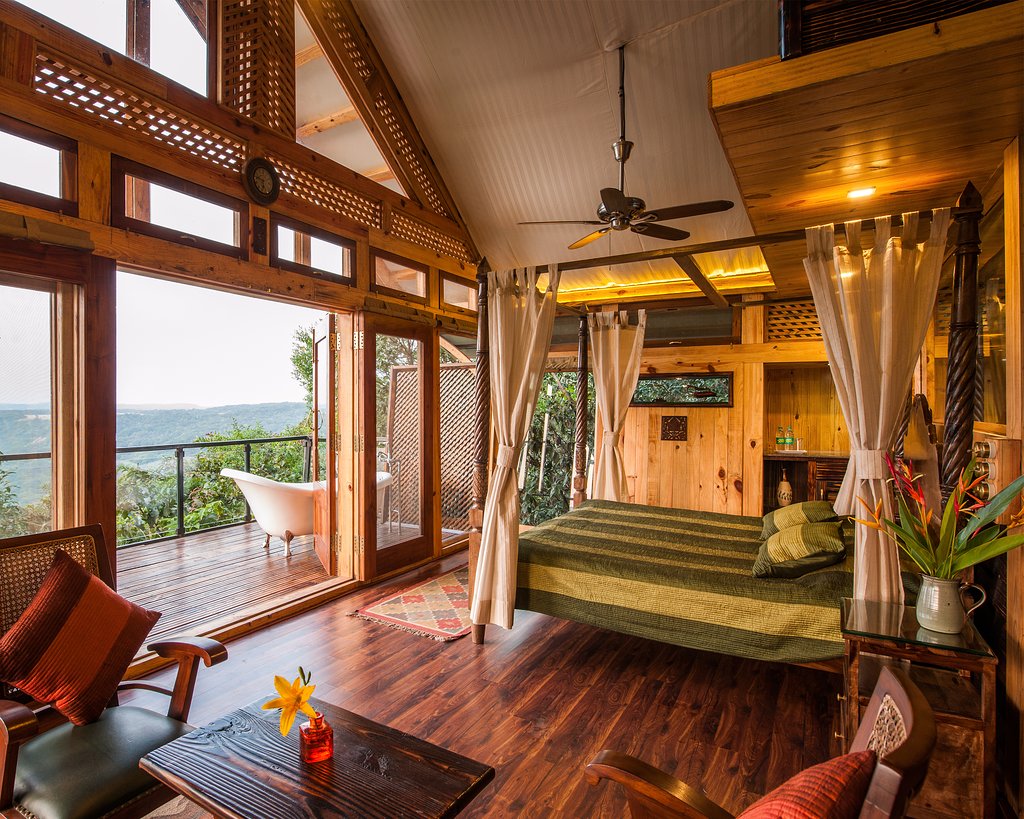 Silvassa
Silvassa, the capital of Dadra and Nagar Haveli, is a union territory bordering the two states of Gujrat and Maharashtra. It is a popular tourist place near Mumbai and the road trip is only from 5-6 hours. It is nothing like the usual tourist destinations around Mumbai. With a rich Portuguese heritage, Silvassa is known for its tribal culture. Being a fairly unexplored region, it definitely is one of the most offbeat weekend getaways.
Whether you seek to bask in the lush green landscapes, explore the history and heritage or indulge in some adventure, you can do it all right here. A visit to the tribal museum and the lion safari park is a must. The handicrafts are beautiful and the food is peculiarly delicious. For one of a kind experience, you could also go bating with the local fishermen or try your hand at the traditional crafts-making. Most of all, you could simply enjoy the cool climate and serene vibe while relaxing indoors at some of the best accommodations.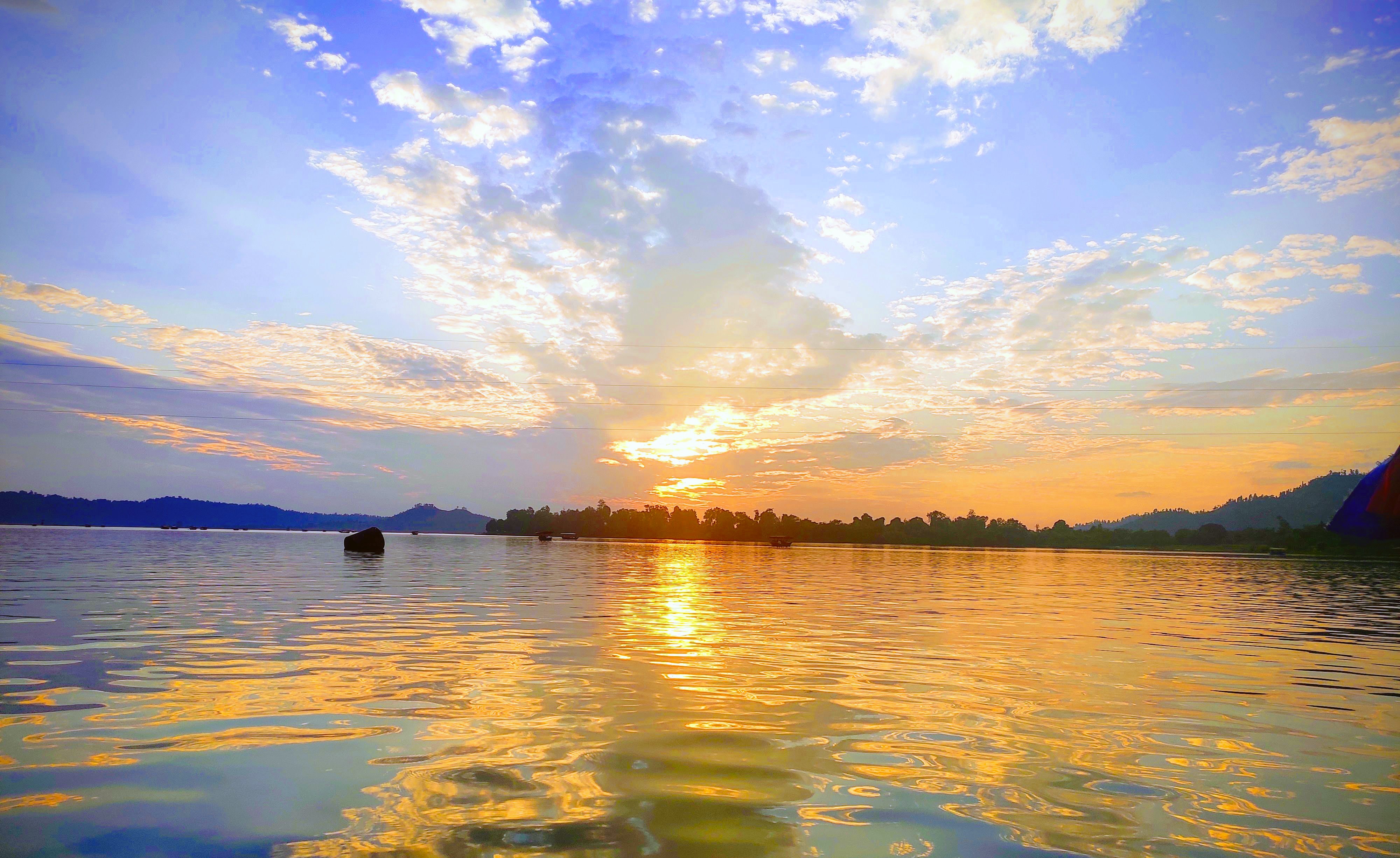 A picture perfect sunset while soaking in the beauty of the beaches along the coast of the Arabian sea in Silvassa. (Credit: Unsplash.com)
Mahableshwar
You wouldn't find a hill station like Mahableshwar in all of Maharashtra or even India. This fun, adventurous, yet tranquil weekend getaway from Mumbai, has a charm of it's own. It is one of the very few places in India with an evergreen forest. This hill station is not only a popular tourist spot with abundant natural beauty, but is also ideal for a romantic getaway from Mumbai. With beautiful accommodations and delicious food, be sure to add this one to your list. The Mapro farm and strawberry with cream are synonymous with Mahableshwar, ask any Mumbaikar, they'll tell you.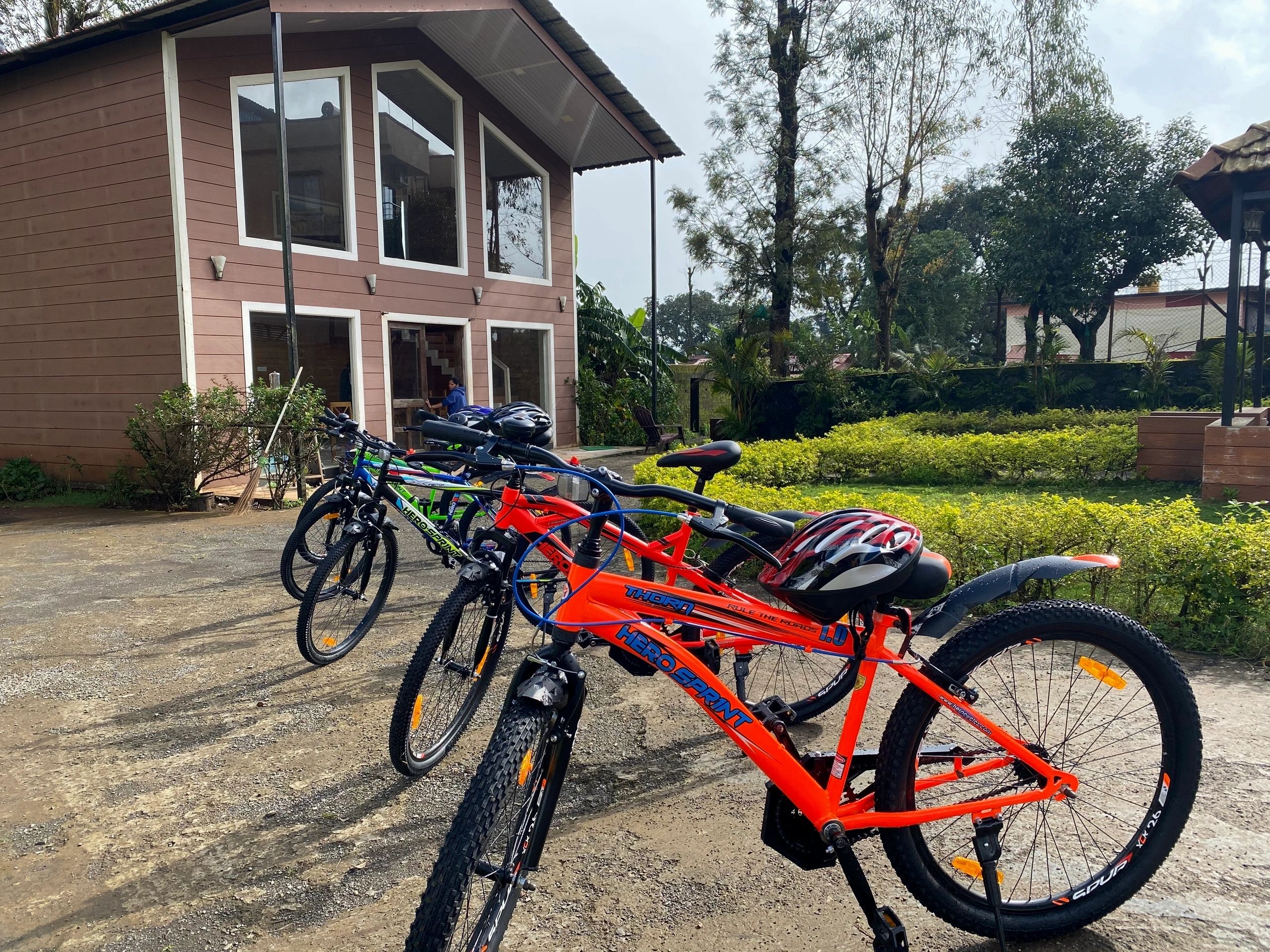 A bicycle tour around the hill station can make for a pleasant, refreshing experience. – (Credit – Lotus farms)
Aurangabad
Aurangabad, the tourism capital of Maharashtra, is home to several historic monuments and ancient UNESCO World Heritage sites. Its rich heritage and fascinating history attract people from all over the world. The state government plays an important role in preserving the monuments and ensuring responsible tourism. It is around 350 km away from the city and a great weekend gateway from Mumbai. The food, the history and the local markets are all the key highlights of this city.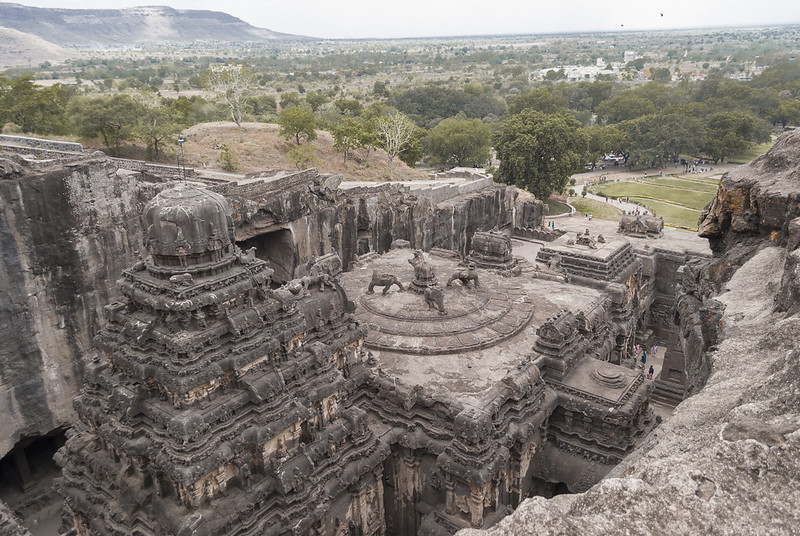 The mesmerizing Ellora Caves, a UNESCO World Heritage Site, in Aurangabad (Credit_Shriram Rajagopalan)
Matheran
Everyone who's been to Matheran will have a story of how a monkey stole something from them. This hill station is perched atop the Western Ghats. The peaceful ambiance and vast stretches of green landscapes make for the perfect weekend getaway. Matheran is one of the very few hill stations in India which is a Vehicle-free zone. The multiple eco points provide mesmerizing views of the Sahyadri range (aka western ghats). It is hands down, one of the best places for trekking around Mumbai. It's tranquility also makes it a sheer paradise for nature photography enthusiasts.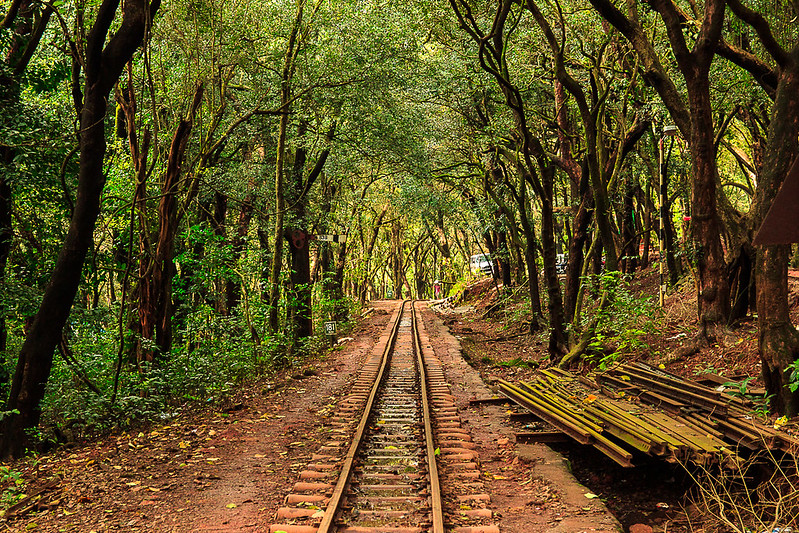 The path to Happiness (credit: Flicker-Elroy_Serrao)
Sagareshwar
Sagareshwar is a beautiful weekend getaway from Mumbai, away from the hustle and bustle of the city. What makes it all the more special? It is the first man-made sanctuary in India, where wildlife was re-introduced. The best time to visit is between August to February. Sagareshwar is just a 380 km road trip from Mumbai. Witness the spectacular sunset by the beaches of Sagareshwar or explore the wildlife, either way, it sure makes for a calm, peaceful retreat.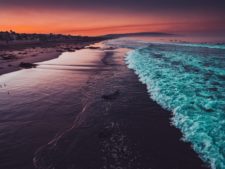 A gorgeous sunset along with the Konkan coat at the untouched, Sagareshwar Beach (Credits: Xan Griffin/ unsplash.com)
Goa
The ultimate beach destination in India. Goa is definitely the best weekend getaways from Mumbai and even great for a long holiday. It's easily accessible and pleasant to travel to, at any time of the year. The ambiance gradually changes as you move from the north, towards the south of the state. The north is known for its beach parties, nightclubs, and hippie vibe. However, the southern region is more quiet and calm as there are fewer tourists and untouched beaches. Goa is the go-to destination for all kinds of travelers. From peace lovers to adventure seekers, Goa caters to them all. Truckloads of inexpensive alcohol, the best of Konkan cuisines, and an irresistible charm. If you haven't already been here, make sure it's on your list of the next weekend getaway destination.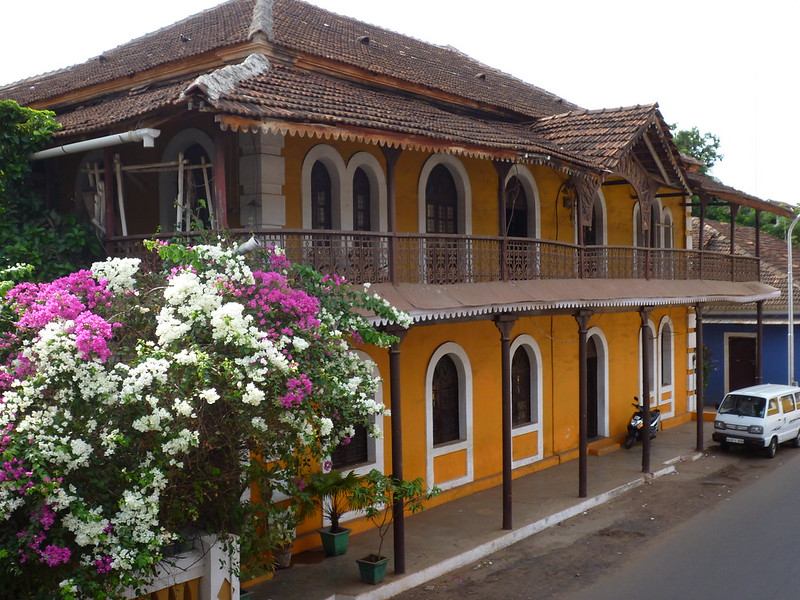 A building in Fontainhas, the old Latin Quarter in Panjim, with evident traces of Portuguese influence (Credit: Tripadvisor)
Ratnagiri
Situated on the west coast of Maharashtra, this town has everything to offer, from beaches to food to even museums and forts. There are some beautiful beaches overlooking the Arabian sea, untouched and picture-perfect. It is just a 6-8 hour drive from Mumbai at 300 km from the city. To avoid the traffic, start your journey early in the morning and witness the spectacular sunrise along the picturesque route.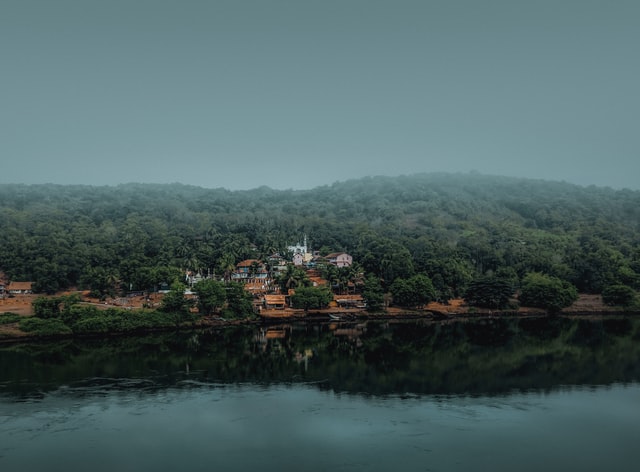 GO LOCAL
As an initiative to support the local community, this is one-weekend getaway that you will definitely not regret. Farm of Happiness Agro-Tourism Homestay :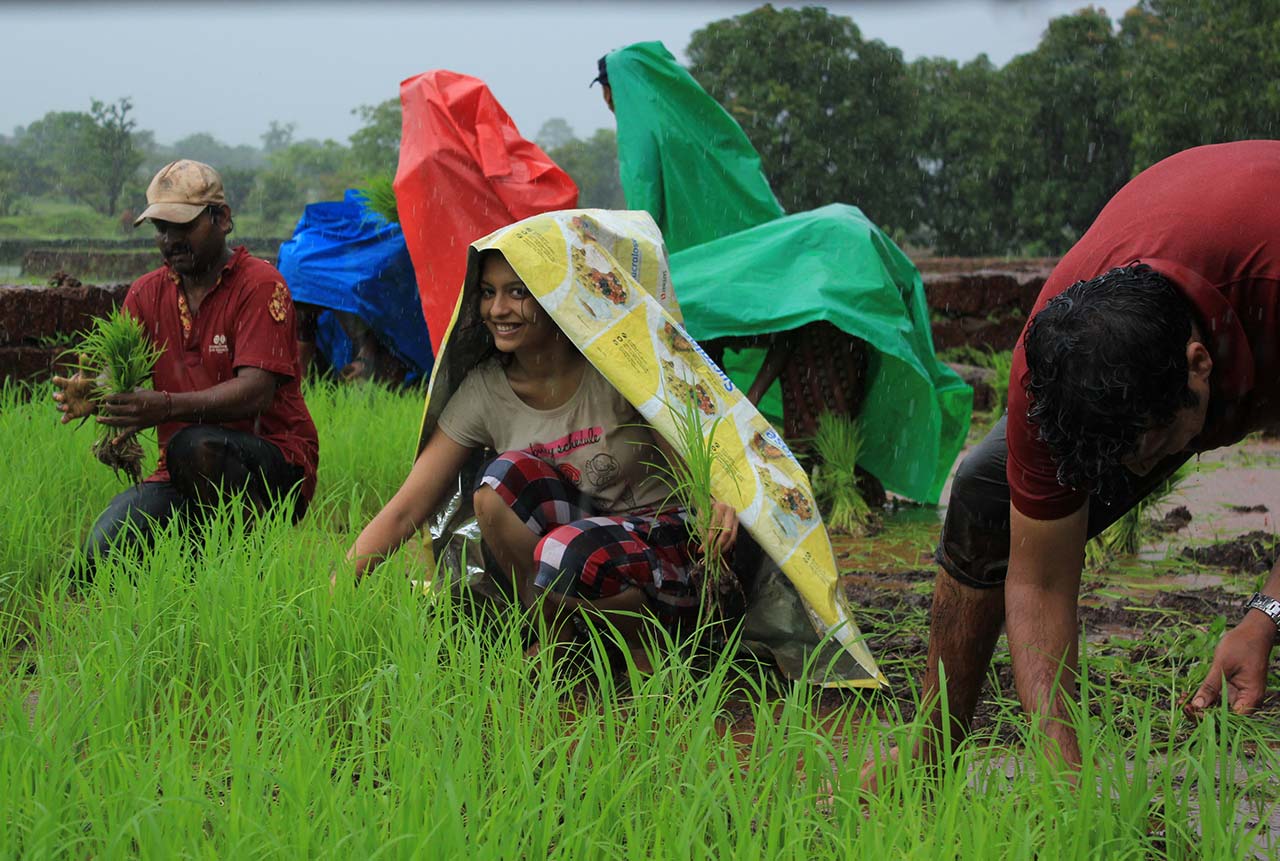 Explore activities like farming, trekking, fishing, star gazing, and many more.
Just an hour's drive or more, The Farm of Happiness Homestay helps you contribute to the local community. Contact us for Bookings and offers.
Do contact us for more information if you're looking to plan that much needed weekend getaway.
helping you travel your way
Everything you need to know about India is here We have tried writing about everything you may need help with for your trip to India, If you need help in planning a trip to India Get in touch with us to to plan your trip of a life time.