Offbeat Luxury Hotels in India

Despite the common perception, India has numerous luxury hotels and is a great destination for luxury travellers. Thanks to India's diverse range of beautiful coastlines, mountains, islands and cities, the country also has a bunch of untouched places worth exploring. Believe it or not, the country even has some amazing offbeat luxury hotels for travellers to experience. Each of these luxury hotels are unique and magnificent in their own way. Whether your heart calls for the beaches of Goa or the mountains of Himachal, we assure you that you can find comfort and luxury everywhere. Here are a few options to consider if you are looking for offbeat luxury destinations in India. 
The Kumaon, Uttaranchal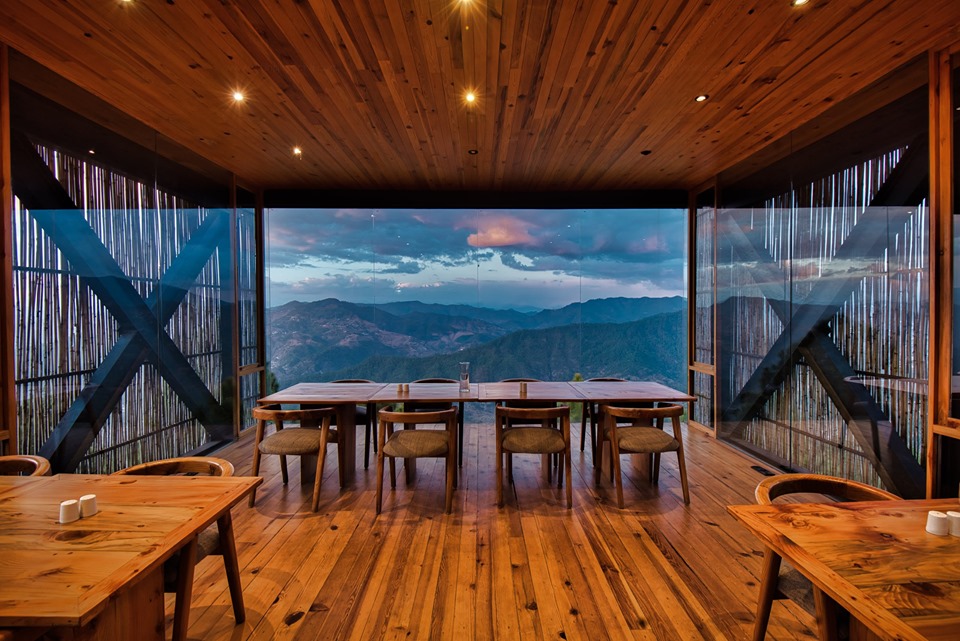 The Kumaon is a property in Almora that's situated amidst the woods, on top of a hill. The luxurious getaway is Uttaranchal's rendition of a cabin in the woods. Spectacular suites at The Kumaon promise breathtaking views of the Nanda Devi range and tall oak trees. The glass walls add a touch of class to the property, while ensuring your grand and cosy stay is complemented by equally majestic views. What makes The Kumaon special is the fact that it is from a city which once served as the inspiration for the likes of Swami Vivekananda, Bob Dylan and DH Lawrence, amongst others. The hotel also comes with a library, a sun lounge and a gourmet restaurant. What more can we ask for?
The Elgin Mount Pandim, Pelling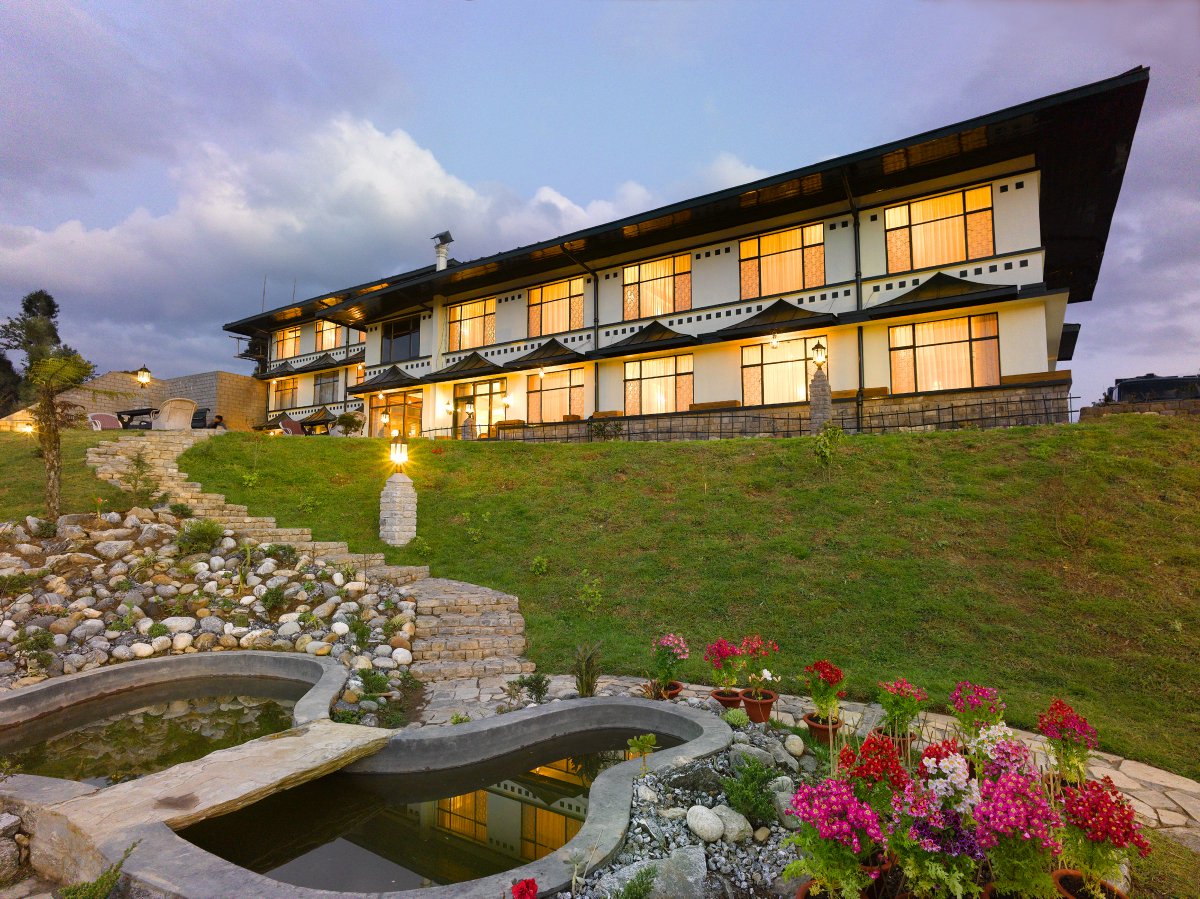 Located amongst 8 acres of forest and gardens, The Elgin Pandim Pelling is a royal heritage property. Founded by the royal family of the region. A stay at this hotel will definitely give you a taste of heritage and luxury. The four star hotel houses a classy bar and lounge, along with a fancy spa. The Elgin Mount Pandim oozes of royalty with every inch of its decor. While you're at Elgin, visit the three hundred year old Pemayangtse monastery which is right beside the property. 
The Ultimate Travelling Camp, Ladakh
Ever heard of luxury camping? In case you haven't, The Ultimate Travelling Camp is here to set the bar high! Unlike the conventional idea of camping with remote facilities and minimal comfort, TUTC completely reinvents the experience into an uber luxurious one. The camp provide tents which are bigger than most standard rooms. From the Presidential suite tent to the Luxury suite tent, accommodation at TUTC Chamba at Ladakh has several luxury options. The Presidential suite tent is nothing short of a royal experience, with rustic colonial-era inspired decor to a private patio. TUTC camp also offers various activities like Monastery tours, bird-watching, and rafting.
Taj Madikeri Resort & Spa, Coorg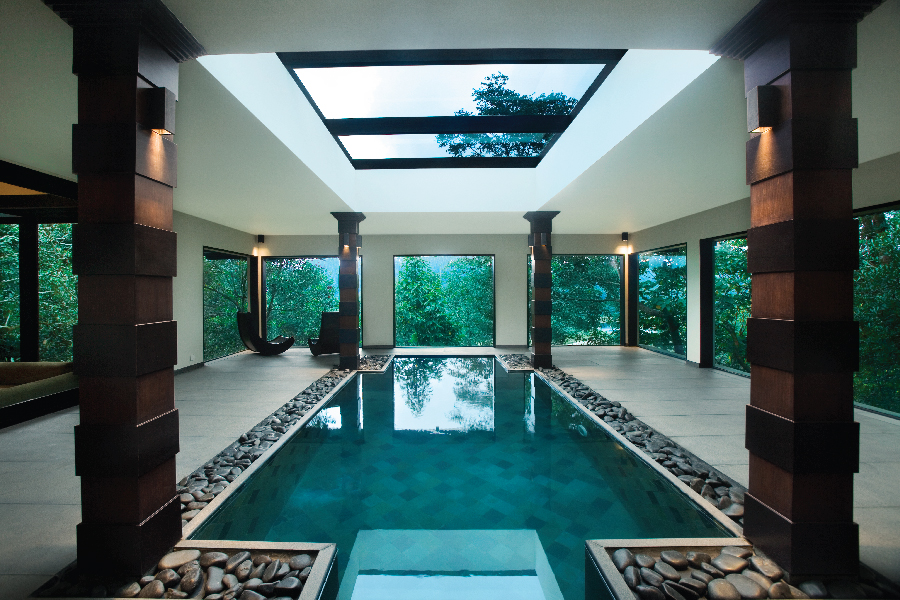 Luxury of the highest order is always guaranteed when it comes to the Taj group of hotels. The same goes for Taj Madikeri Resort & Spa at Coorg, which is located in the middle of the woods, with a stretch of green as far as the eye can see. The Superior Cottage at Taj is tailored to resemble Coorg-style architecture, with rustic stone bathrooms and fulfilling rain showers. The temperature controlled infinity pool that's set above 4000 feet sea level, just adds to the resort's magnificence. All this, with a fully equipped spa that offers skin care, yoga and other rejuvenating treatments. Need we say more? 
Neeralaya, Kullu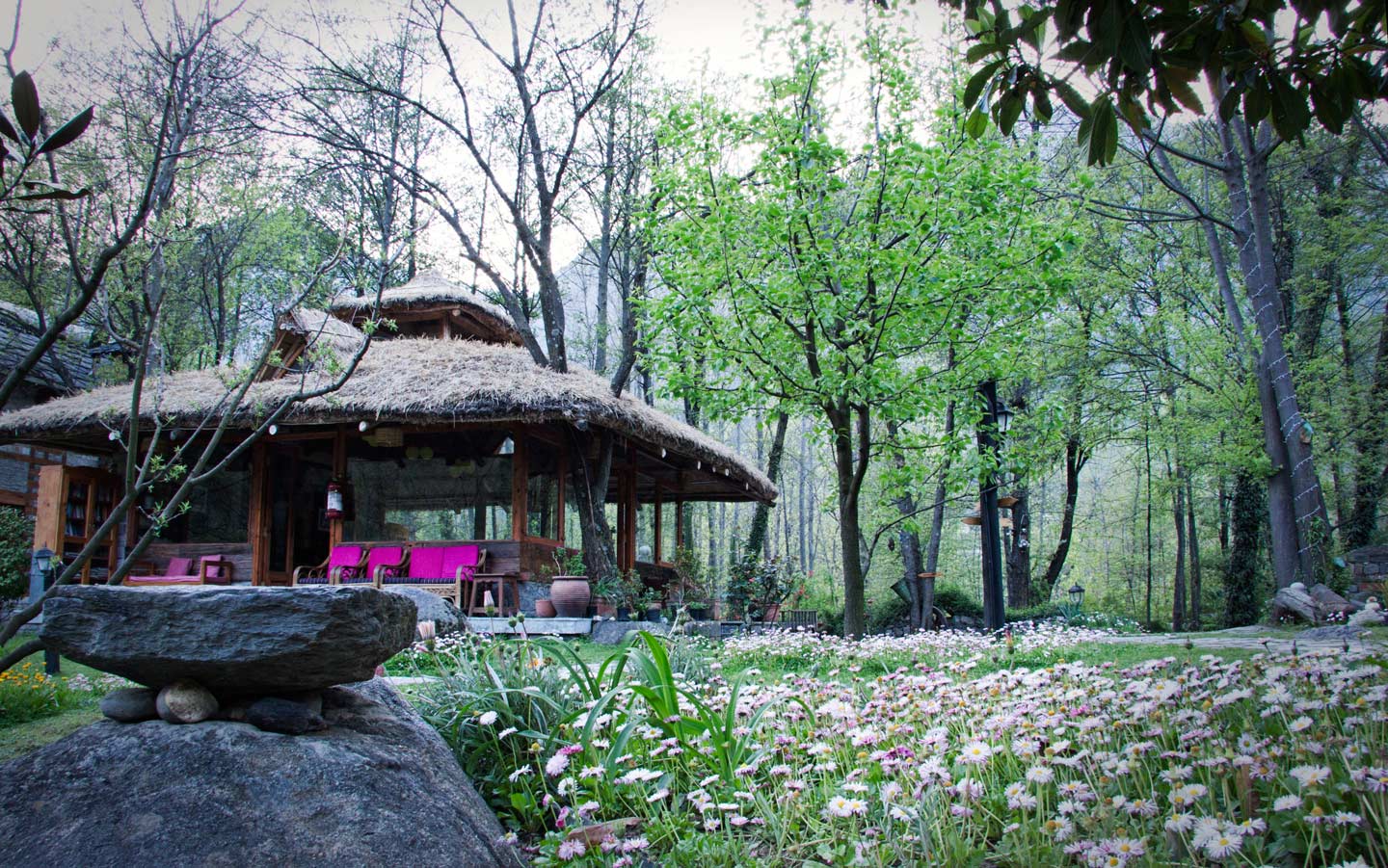 Being one of the hidden treasures of Kullu, Neeralaya offers an experience where travellers get to rediscover nature and enjoy its vast scenic landscape. One of the highlights of Neeralaya is the old-world charm of its cottages. We absolutely enjoyed our cosy stay at the beautiful cottages made of stone and timber. The wonderful view of river Beas from our window simply added to our luxurious experience. Moreover, the food they serve is freshly prepared on a daily basis, and it comes straight out of their own organic farm. Neeralaya offers everything you need to escape from the hustle of everyday life, with a generous amount of luxury.
SwaSwara CGH Earth, Gokarna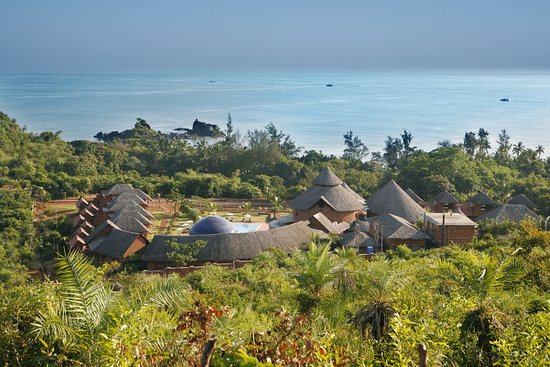 Swaswara chain is another range of luxury hotels in India that specialises in wellness. Located in Gokarna, one of the most scenic beach destinations in India, this luxurious retreat offers various exciting activities like cookery, pottery, yoga or meditation. Your suite is also accompanied by your very own private garden. The property is a simplistic wellness retreat that also includes a spa, Swaswara CGH Earth is a great example of simplicity meeting luxury, in the heart of nature. A stay at Swaswara is one experience we'd definitely recommend you try! 
The Bangala, Chettinad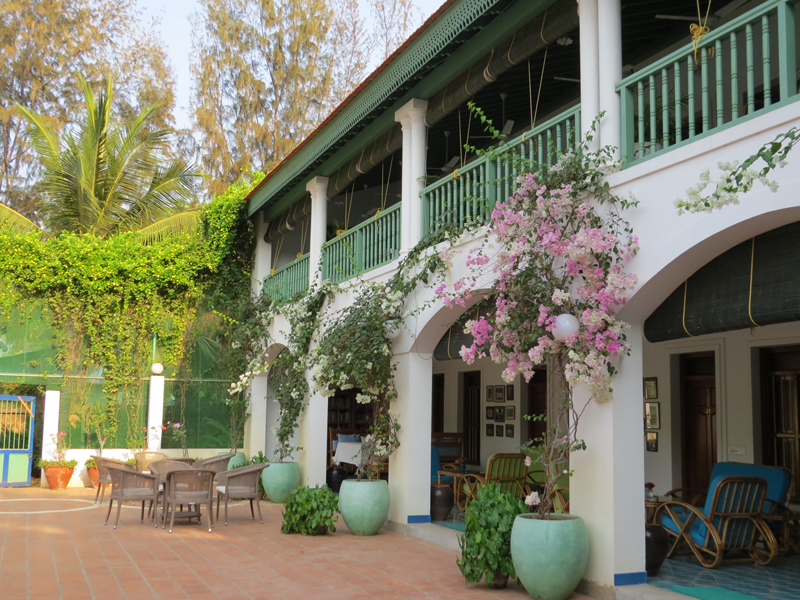 If you're looking to stay in a property that flaunts its minimal decor and provides maximum luxury, look no further than The Bangala, Chettinad. The heritage hotel features a beautiful garden at the entrance, along with a pool area that's surrounded by greenery. At The Bangala, you're bound to have a peaceful stay, that's made all the more comfortable by the hospitable staff. The Bangala is a family-run property which also comes with a well-equipped gym and a relaxing massage center. Our dining experience at the hotel was supremely enjoyable, with Authentic Chettinad cuisine treating us as royalty.
Hotel Batseri, Kinnaur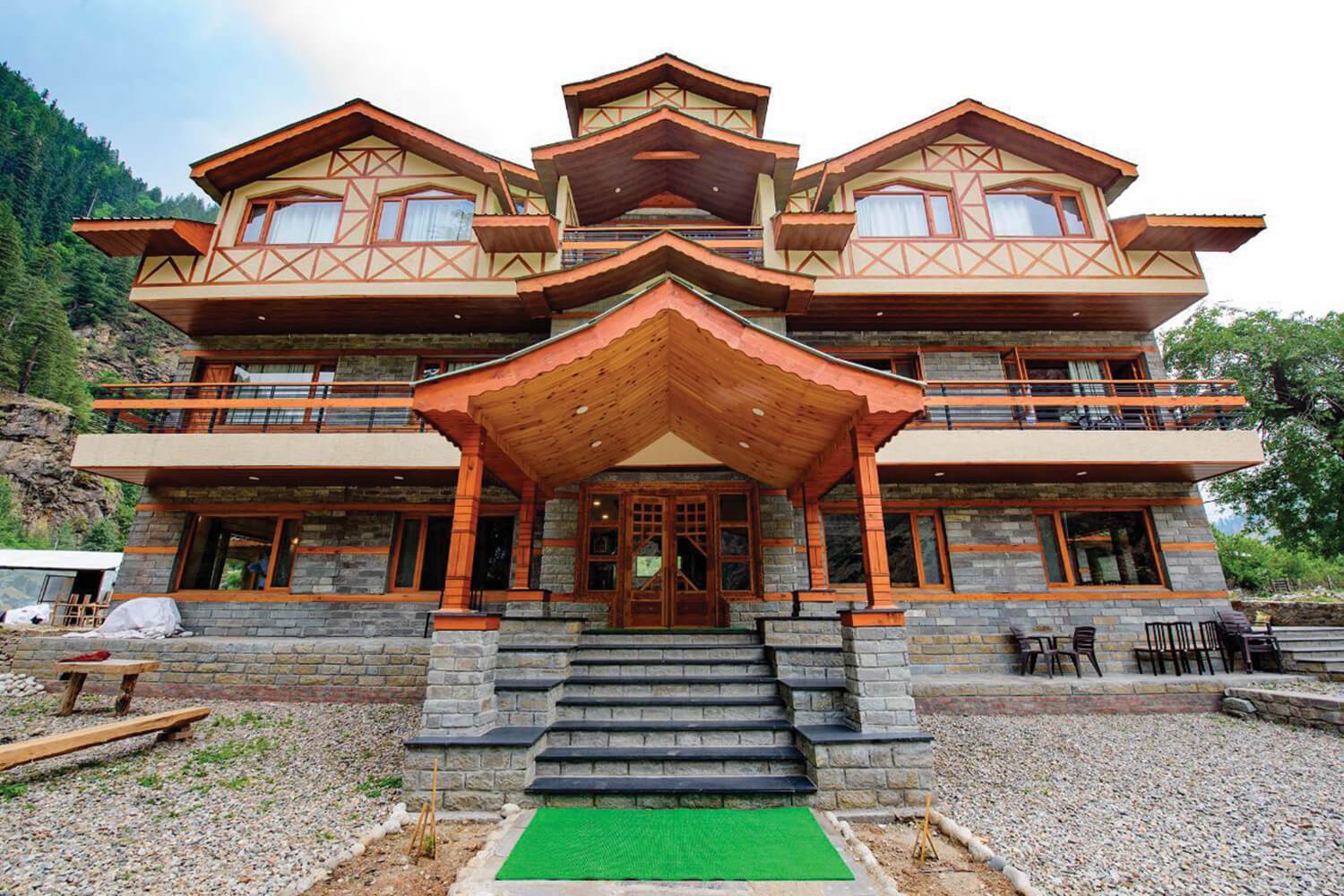 One of the best places for those looking to experience the luxury of living in the mountains. If there's one thing we can tell you about Hotel Batseri, it's that the view of the valley and the Baspa river is just one one of the many things that is fascinating about the luxurious property. The boutique hotel also known for sourcing water from natural springs. You can choose from their fancy suites, deluxe rooms and executive rooms, each of which features charming wooden decor. Hotel Batseri's architecture is also a display of Kinnaur's rich culture. All in all, if you're looking for some luxurious pampering in mother nature's lap, Hotel Batseri in Kinnaur is as good as any. 
The Windflower Resort & Spa Vythiri Wayanad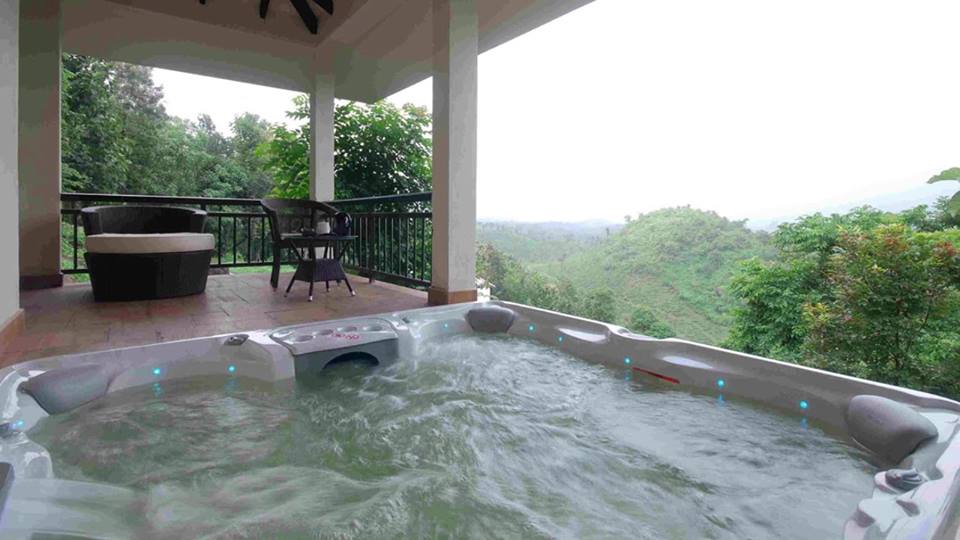 One of our personal favourites that's set at a stunningly exotic destination. The Windflower Resort and Spa in Wayanad give travellers luxury in the form of magical views of the Chembra Peak. That's not it though. The hilltop resort is nestled away amidst coffee plantations that's set in a tea estate. The resort not only pampers its guests with their Spa treatment centre, they also do so with their refreshing sauna and steam facilities. Moreover, The Windflower Resort & Spa combine its grand offerings with simplistic luxuries like playing on a human sized chess board, an outdoor swimming pool and numerous fun indoor and outdoor games. All of these, while having the cosiest of rooms with all the amenities.
These are just some of the offbeat luxury hotels in India that are definitely worth a visit. Despite all the myths and urban legends, India has plenty of luxurious experiences to offer. Each of them distinct and royal in their own way. If you're looking to enjoy a luxury vacation in India, get in touch with us and we'll help you personalise your trip.