Visit Himachal Pradesh
Have you ever wondered what it would be like to traverse through 'heaven on earth? Visit Himachal Pradesh and experience it for yourself. This beautiful state at the north of India offers breathtaking views, spiritually charged monuments and natural tourist attractions, adventure sports, history, religion, warmth and love. From scenic beauty to friendly locals, Himachal Pradesh is one place you can call home every time you visit.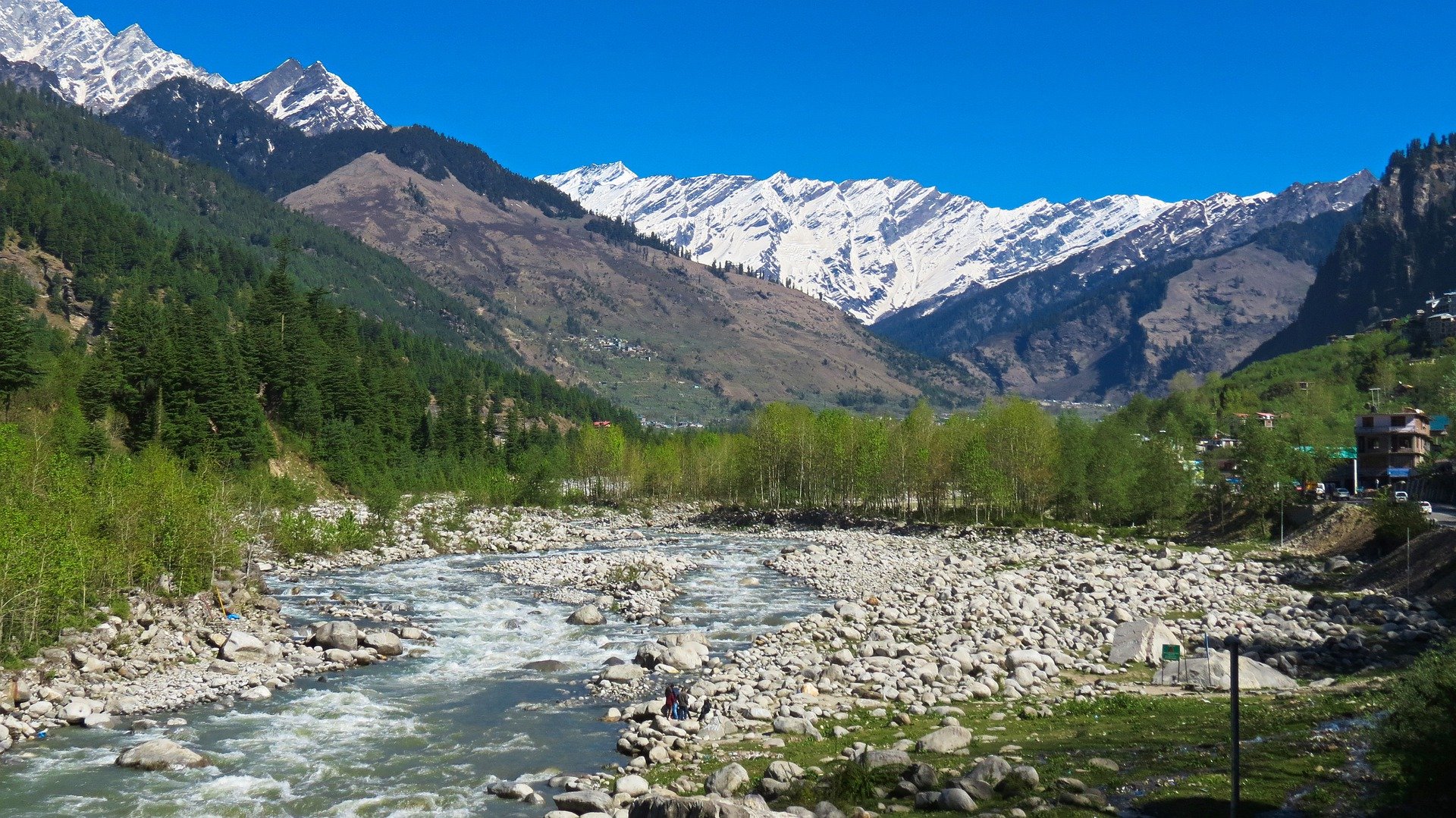 Best time to go
Himachal Pradesh can be visited at different times of the year. Between April and June, it is the summer season, which ranges from 25 – 35 degrees Celsius. So this is an ideal time to visit the hills and get a break from the heat. While the monsoon isn't peaked tourist season, it's a great time to visit if you want to see hills draped in lush velvet green, or go river-rafting. If you're interested in blankets of snow, then winter is the season for you. Between October and February, Himachal Pradesh transforms into a winter wonderland and becomes a great spot for outdoor activities like skiing, or romantic walks.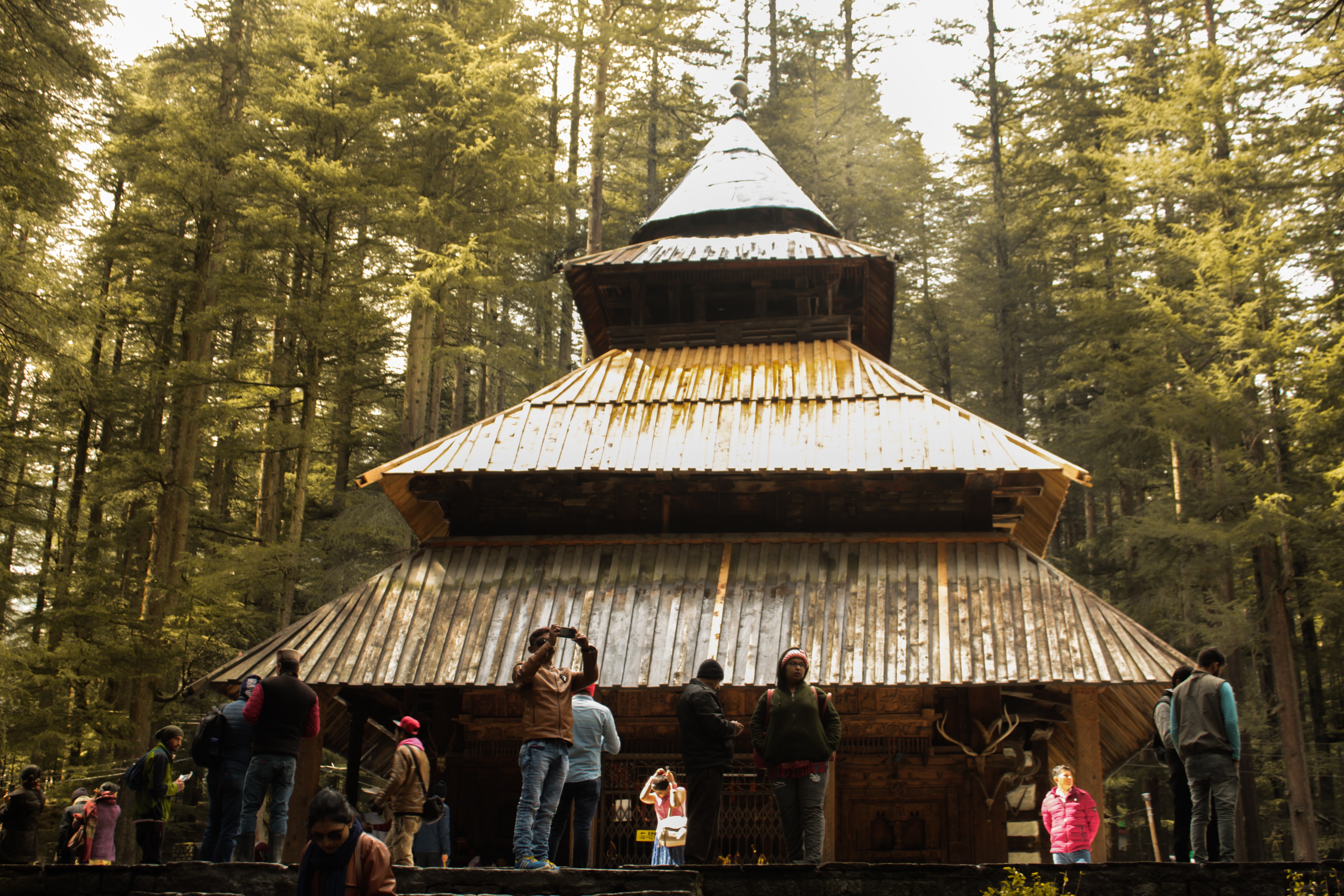 Where to Stay
Himachal Pradesh offers a wide variety of accommodations. And while you can always go the resort and hotel route, as you would anywhere else, we recommend you experience Himachal Pradesh the authentic way, with a homestay. Don't underestimate the level of comfort or luxury with homestays, though. You can pick from the top end luxuriously designed orchard retreats and homestays to the more rustic farmstays, depending on your budget and preferences. If you are a tea lover, then there are tea estates that you can also live on. And if you're looking for something more austere and spiritual, there are monasteries that offer modest accommodation, with basic comforts and simple food, but incredibly beautiful surrounding hills, peaceful monks, and a warm cup of chai.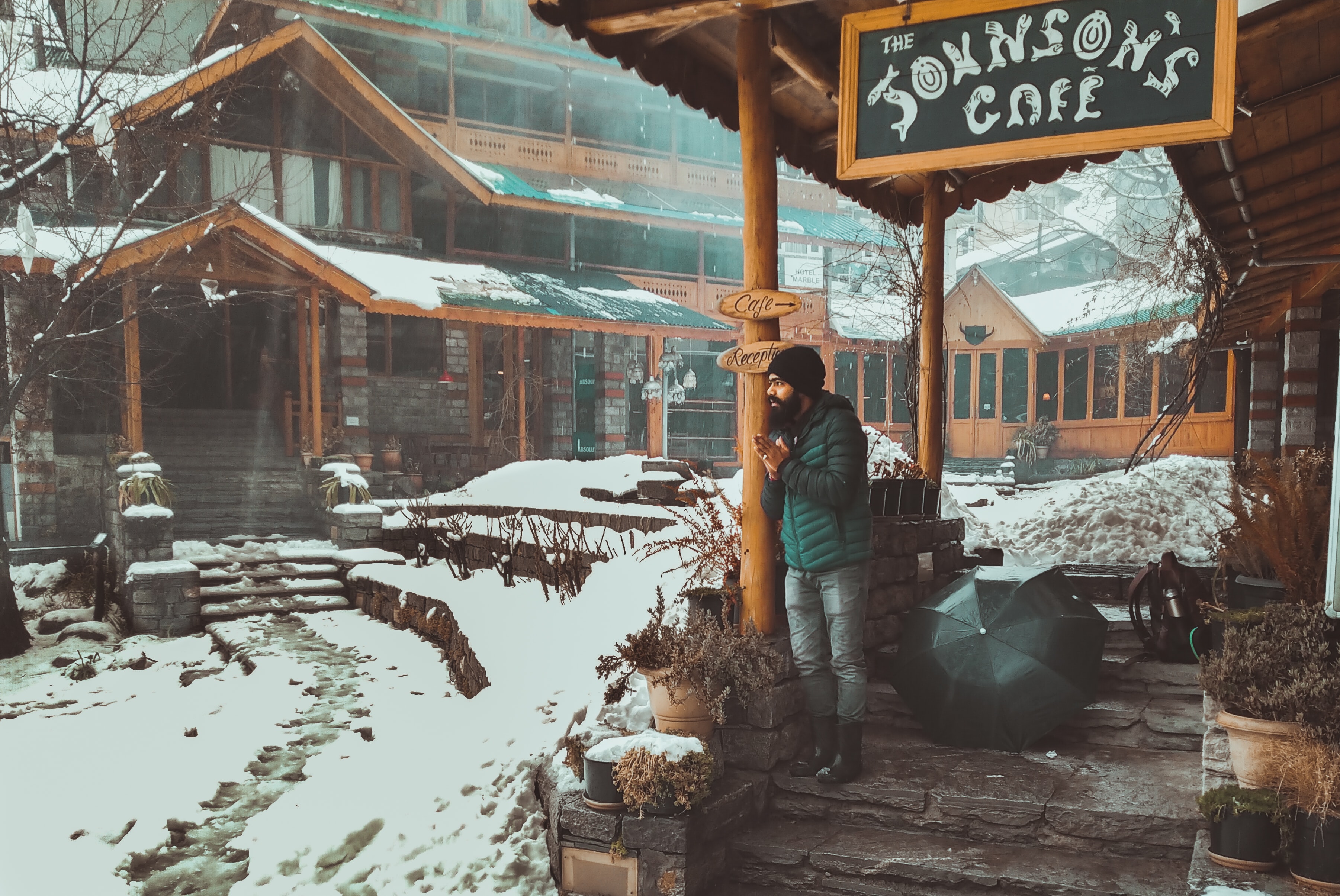 How to get there
By Air:

While there are three domestic airports in Himachal Pradesh, flights are few and far in between to reach here. The best route is to fly to either Chandigarh and then either take a car or bus.

By Rail:

Himachal Pradesh is connected by rail via two narrow-gauge railway lines, from Kalka to Shimla, and Pathankot to Kangra.

By Road: Buses and taxis are frequently going to and from Himachal Pradesh and are the best way to access this state. You will find bus services plying from Himachal Pradesh to Punjab, Delhi and Haryana regularly. You can even hire a private car or cab and make your way to Himachal Pradesh yourself or with a guide and private driver.
Places to Visit
The Mall Road, Shimla
For lovers of shopping and nightlife, you needn't worry that you won't have your fair share of fun in this hilly getaway. Mall Road in Shimla is where it's hot and happening. You'll find many hotels, restaurants, clubs, bars, shops, banks, post offices and tourist offices here. It's the perfect combination of scenic beauty and social hobnobbing. a sip of a delicious coffee at Scandal Point, which is a favourite hang-out spot for locals, with the backdrop of the gorgeous Himalayas.
Monkey Point, Kasauli
Monkey or Manki Point in Kasauli definitely does its name justice. It is one of the highest peaks here and is located in The Air Force Station near the Lower Mall region, about 4km from the Kasauli Bus Stop. It gets its name from a legend in the Ramayana, according to which Lord Hanuman, who was on his way back from the Himalayas with the Sanjeevani herb for Lord Rama's brother Laxmana, briefly touched the Kasauli hilltop with his toe. This point became known as Monkey Point. It is a great spot to capture breathtaking views of Chandigarh and the Sutlej River. There's even a temple dedicated to Lord Hanuman.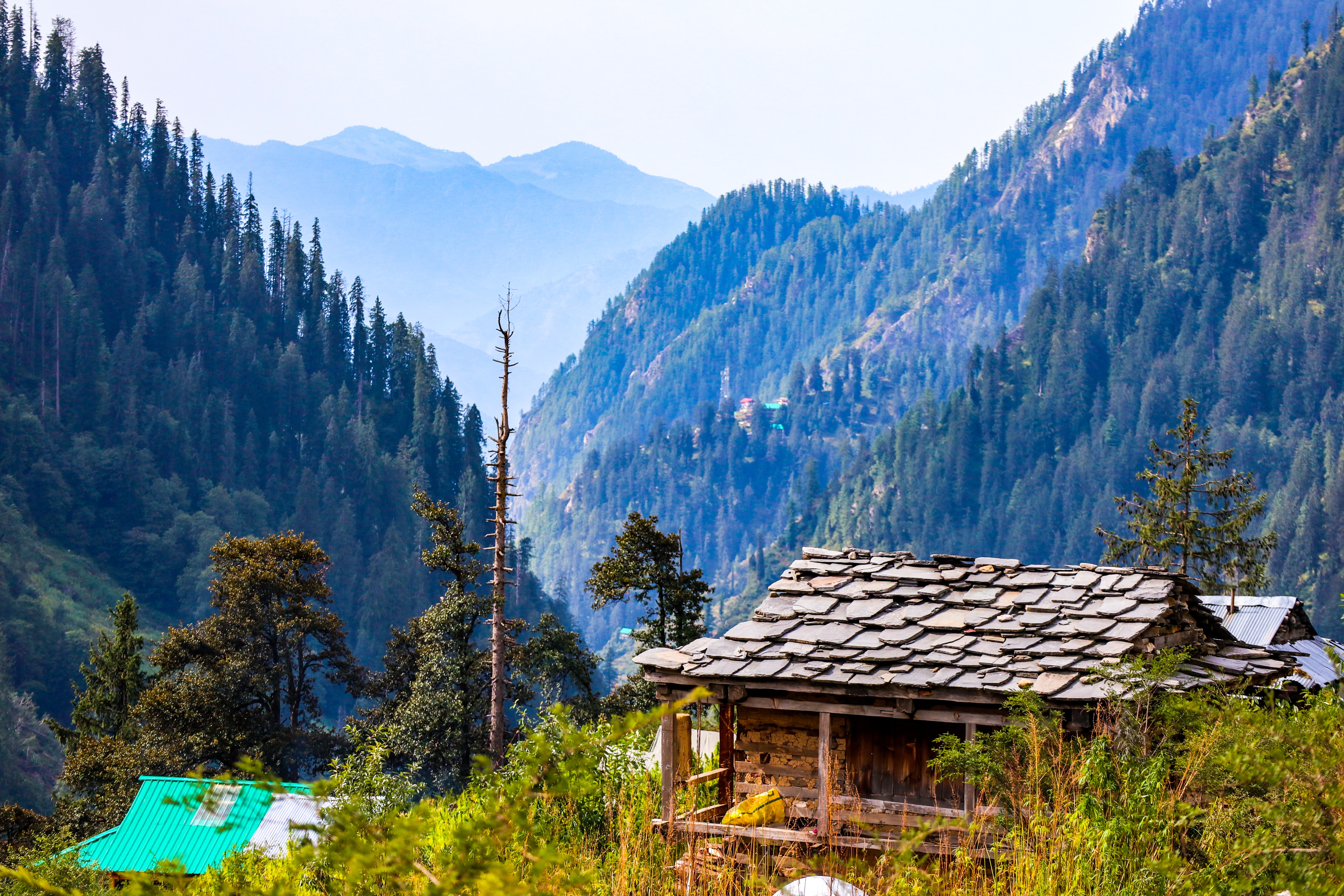 Chail Palace, Chail
If you are interested in some royal history, then head over to Chail Palace. Spread over about 75 acres, at a higher elevation than Shimla, you can enjoy spectacular views. It is here that Maharaja Bhupinder Singh of Patiala moved to after being removed from Shimla. Parts of the palace have been converted into cottages, suites and rooms for travellers, who would like to come for an overnight visit and live like royalty for a day. Check out their opulent decor, architecture and stroll across the palace ground and soak in the regal beauty.
Khajjiar Lake, Khajjiar
There is no dearth of beautiful vantage points in Himachal Pradesh, in case you haven't noticed, so if you are planning your visit to Himachal Pradesh, then you have to visit Khajjiar Lake. This beautiful lake, sitting at an incredible height of 1920m, in the Chambal District, offers a stunning bird's eye view of the entire valley. Considered a mini-Switzerland for its glorious landscape, undisturbed waters, tall trees and serene beauty, it is a popular spot for paragliders and horse-riding. There is also the Khajji Nag Temple, known for its beautiful wood carving and gilded dome. On a clear day, you can enjoy a stunning view of Mount Kailash, too!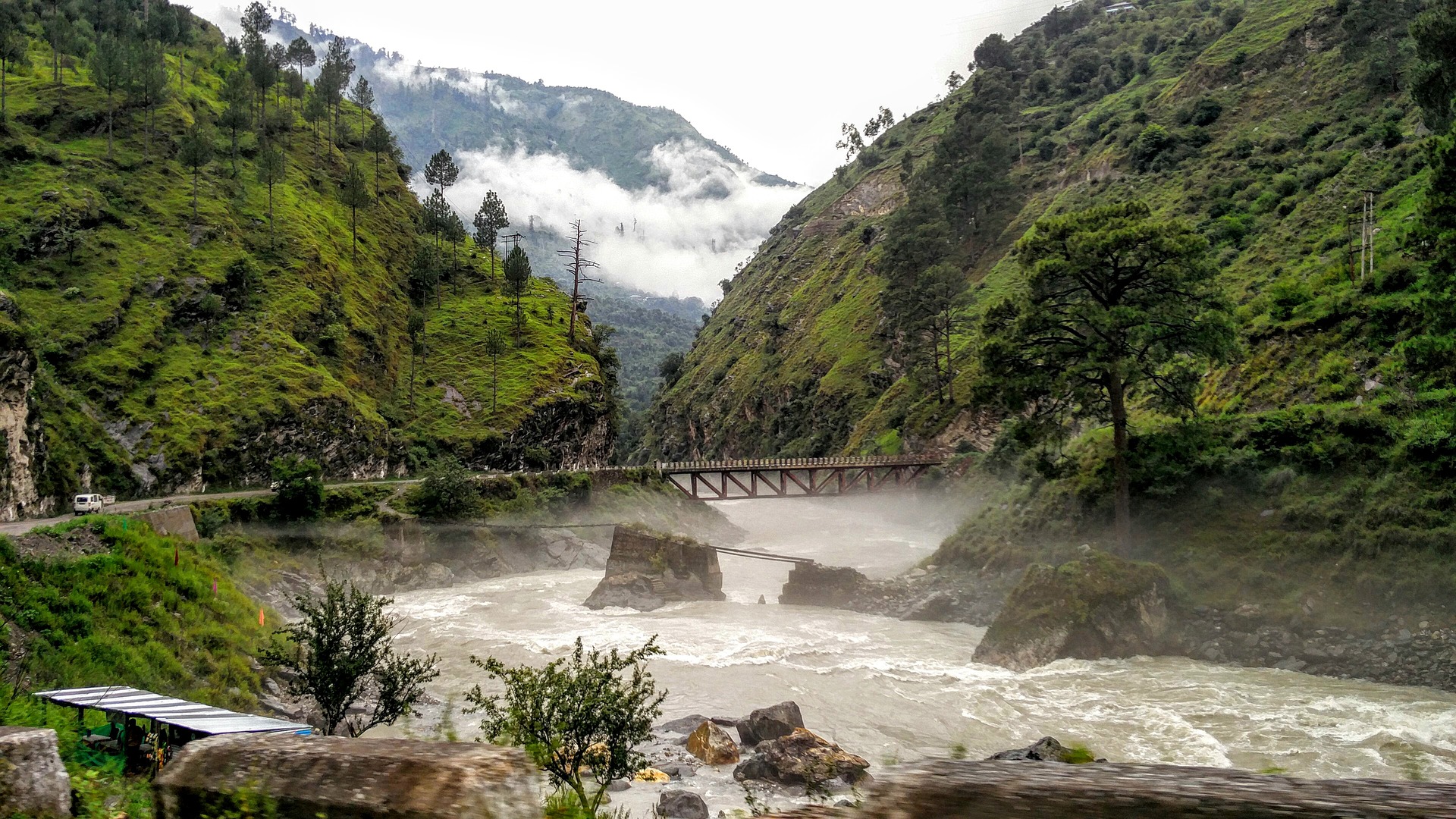 Keep in Mind
Based on the time of the year your plan to visit Himachal Pradesh, we recommend you pack to the following:
Summer: Light cotton clothing, sunglasses, headgear, and comfortable walking shoes
Monsoon: Waterproof jackets, umbrella, light woollens and scarves, trekking shoes or boots, and extra pairs of socks
Winter: Heavy woollen clothes and jackets, warm woollen hats or caps, gloves, snow boots, and moisturizer (it gets pretty dry in the winter)
Tip: The one thing you should carry all year round is your camera because Himachal Pradesh is a photographer's paradise!
Himachal Pradesh is considered a slice of the heavens, quite literally, with its breathtaking beauty, and calm serenity. Plan your visit to Himachal Pradesh and rest assured it will be a holiday for your soul.
helping you travel your way
Everything you need to know about India is here We have tried writing about everything you may need help with for your trip to India, If you need help in planning a trip to India Get in touch with us to to plan your trip of a life time.