BEST PLACES TO VISIT IN ASSAM
The state of Assam lies in the northeastern part of India, and it has some of the most diverse landscapes in India. From tea plantations, wild forests, the mighty Brahmaputra, and well the rhino wildlife park. This state nearly has everything you need for a tourist destination. Assam is known as the tea city of India is a 78, 438 sq. km state consisting of 3.12 crore people. There are a plethora of activities to do in this state, therefore here's our list of the best places to visit in Assam and all that it has to offer. Preferably, the best time to visit Assam is during the months of November to May. When the temperature is cool, the weather is pleasant and the orchids bloom between March and May.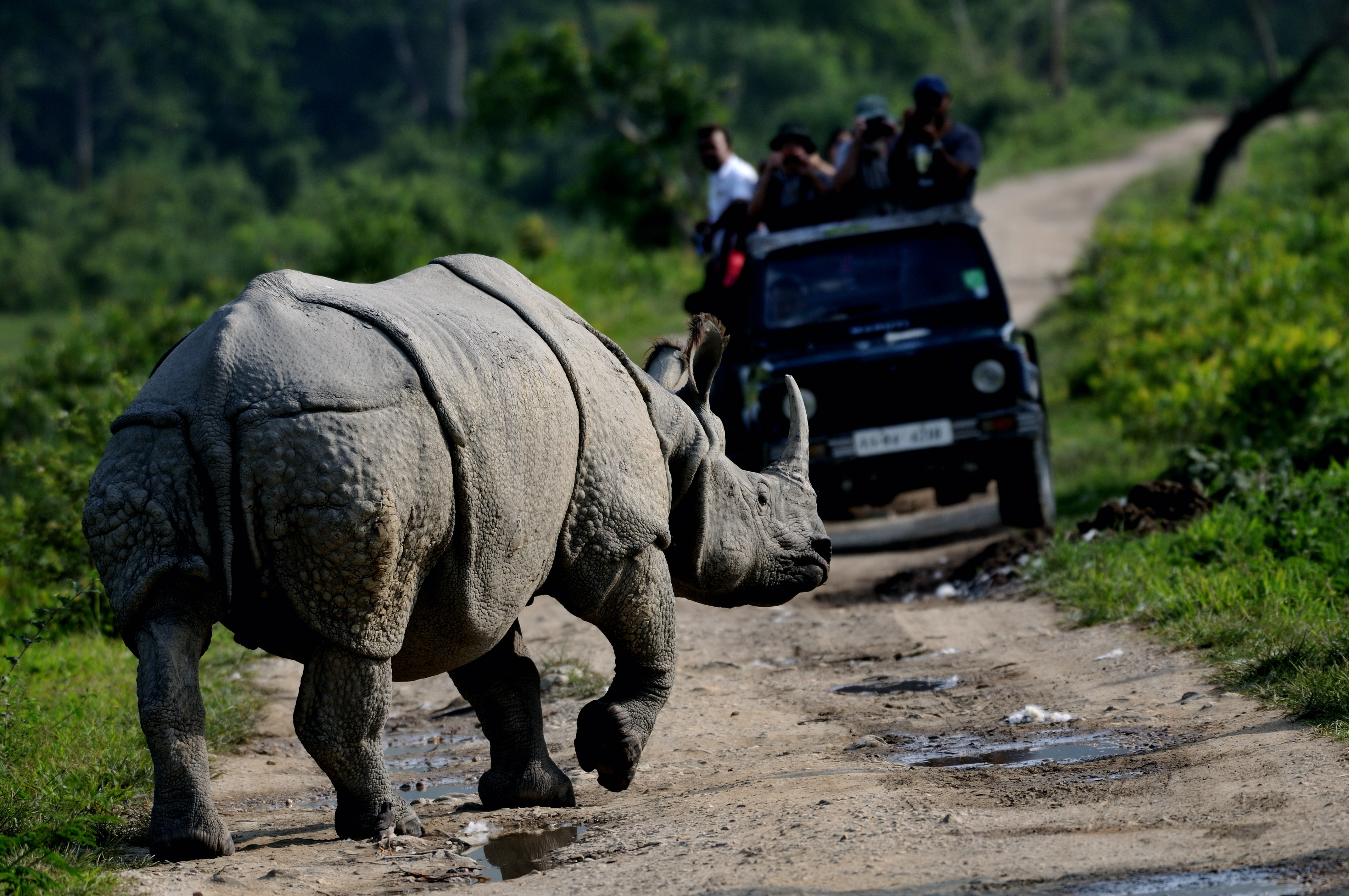 the Great One-Horned Rhino is found only in India; Photo credits (santanu-misra-unsplash)
Guwahati, the capital of Assam will always keep one on their toes as there numerous activities to take part in, therefore here are the best places to visit in Guwahati.
Pobitora Wildlife Sanctuary
An alternative to Kaziranga National Park, which we will cover soon in this list, is Pobitora Wildlife Sanctuary. Here one can go on Elephant safaris and also see Rhinos too. In Pobitora one can also visit Sualkuchi, also known as the weaver's village. It is also known for silk weaving, saris, shawls and more traditional woman's attire.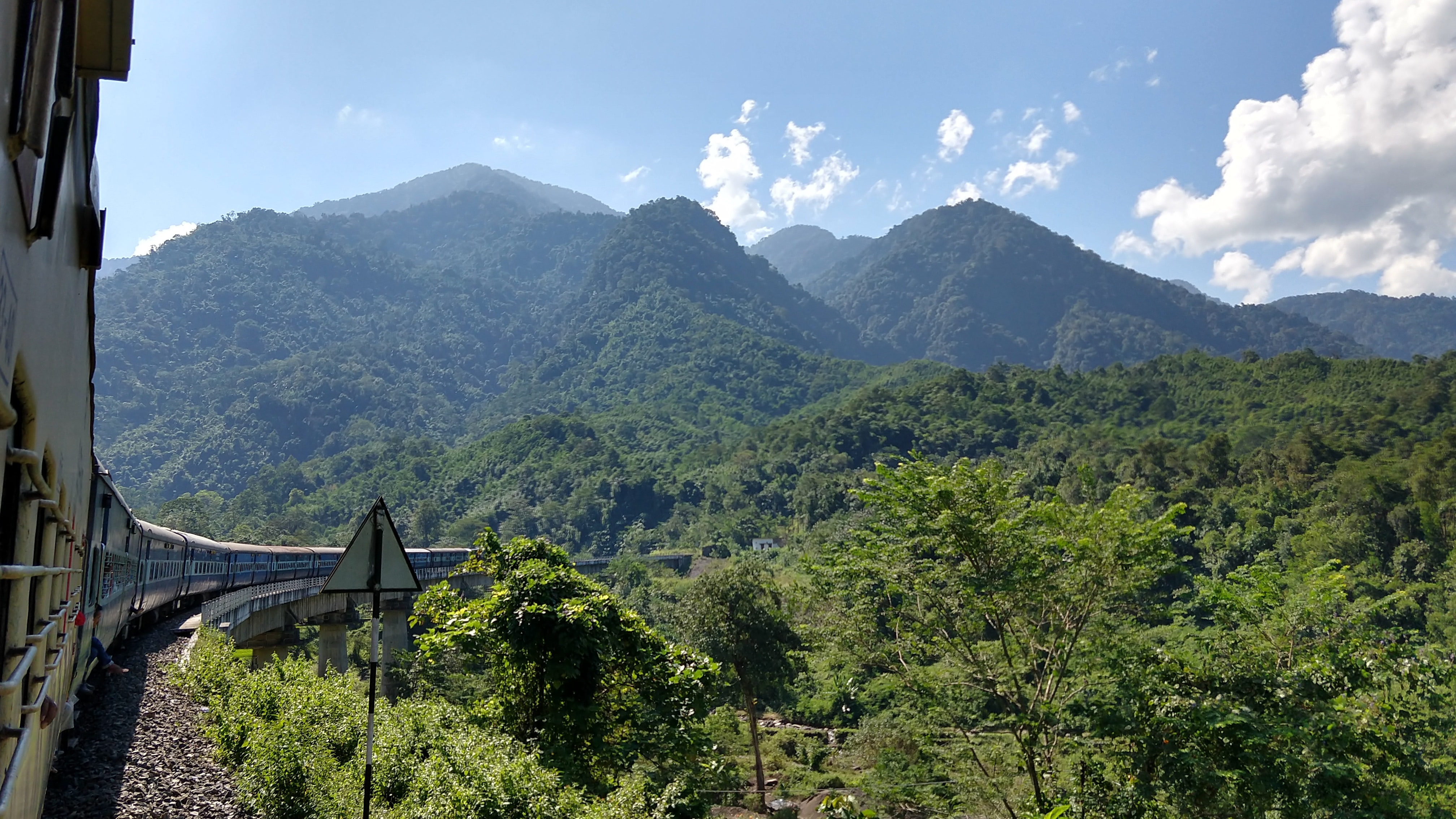 A train ride through picturesque mountains : (parichay-sen-unsplash))
Kamakhya temple
This sacred temple is devoted to the Goddess Kamakhya, also known as the 'Bleeding Goddess.' It has a rich historical background and celebrates womanhood. Although photography is prohibited inside the temple, phones or cameras phones are allowed on the property.
The Brahmaputra River
The Brahmaputra River is the longest river in North East India, where one can spot endangered Gangetic dolphins. In addition to this, one can go on a boat tour and view the magnificent sunset.deba_dmj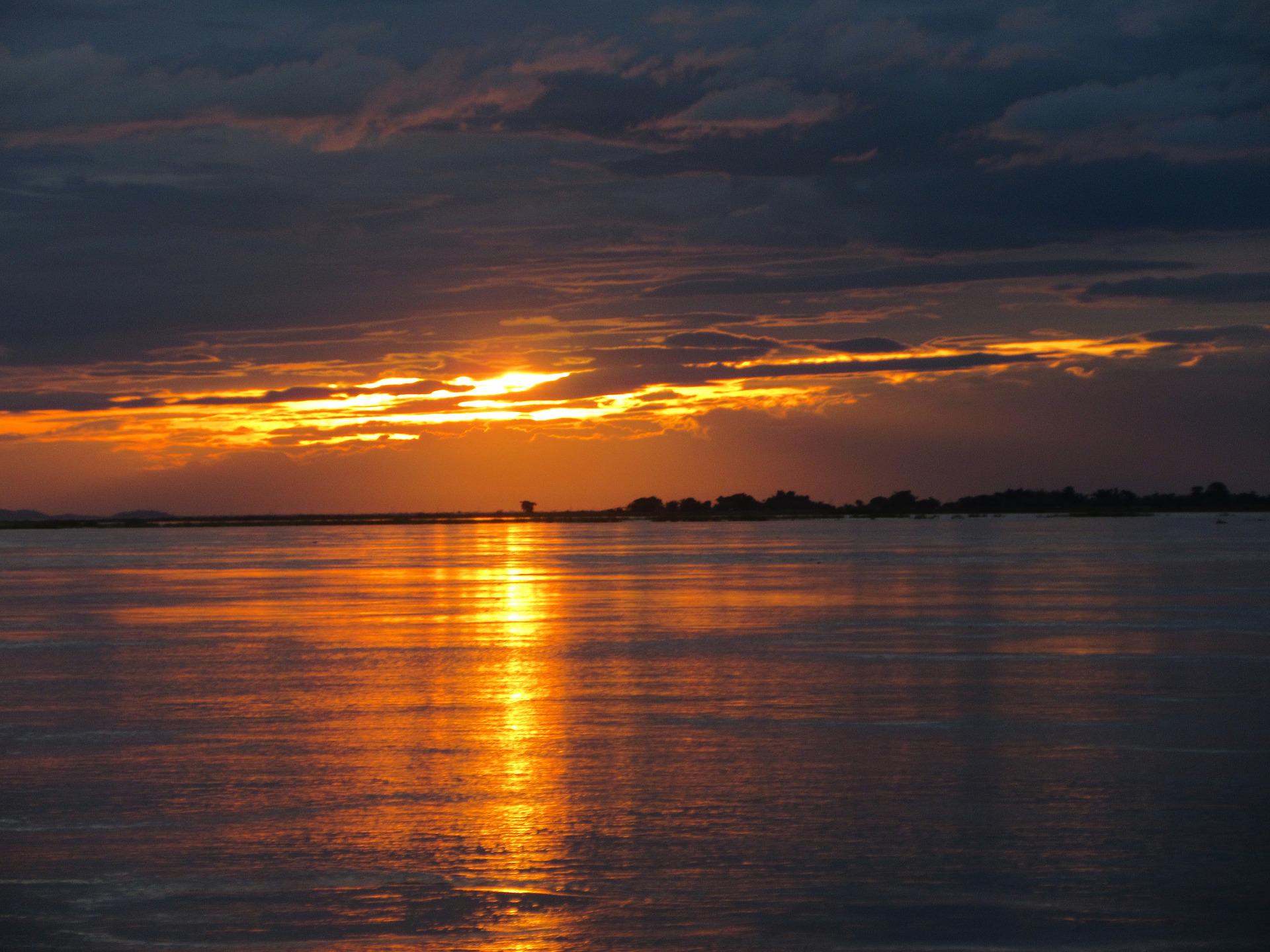 Boating is a very calming on the brahmaputra river : Photo credits – (deba_dmj_pixabay
Kaziranga National Park
Although Kaziranga National Park is the biggest shelter for one-horned Rhinos, there are several activities to explore apart from the Jeep safaris and Elephant safaris, therefore here is a mini list of the top 3 things to do in Kaziranga.As mentioned earlier, the one-horned Rhinos are not the only animals present in this park that tourists come to visit here. There are also tigers, elephants, swamp deer, wild water buffalos and varying types of birds. Kaziranga National Orchid And Biodiversity Park is the largest orchid park in northeast India and contains a variety of 500 or more wild orchids. Initially, this park was created to preserve the orchids, but also to spread awareness about these flowers to not only nature lovers but the general public too, thereby adding to the biodiversity and promoting eco-tourism.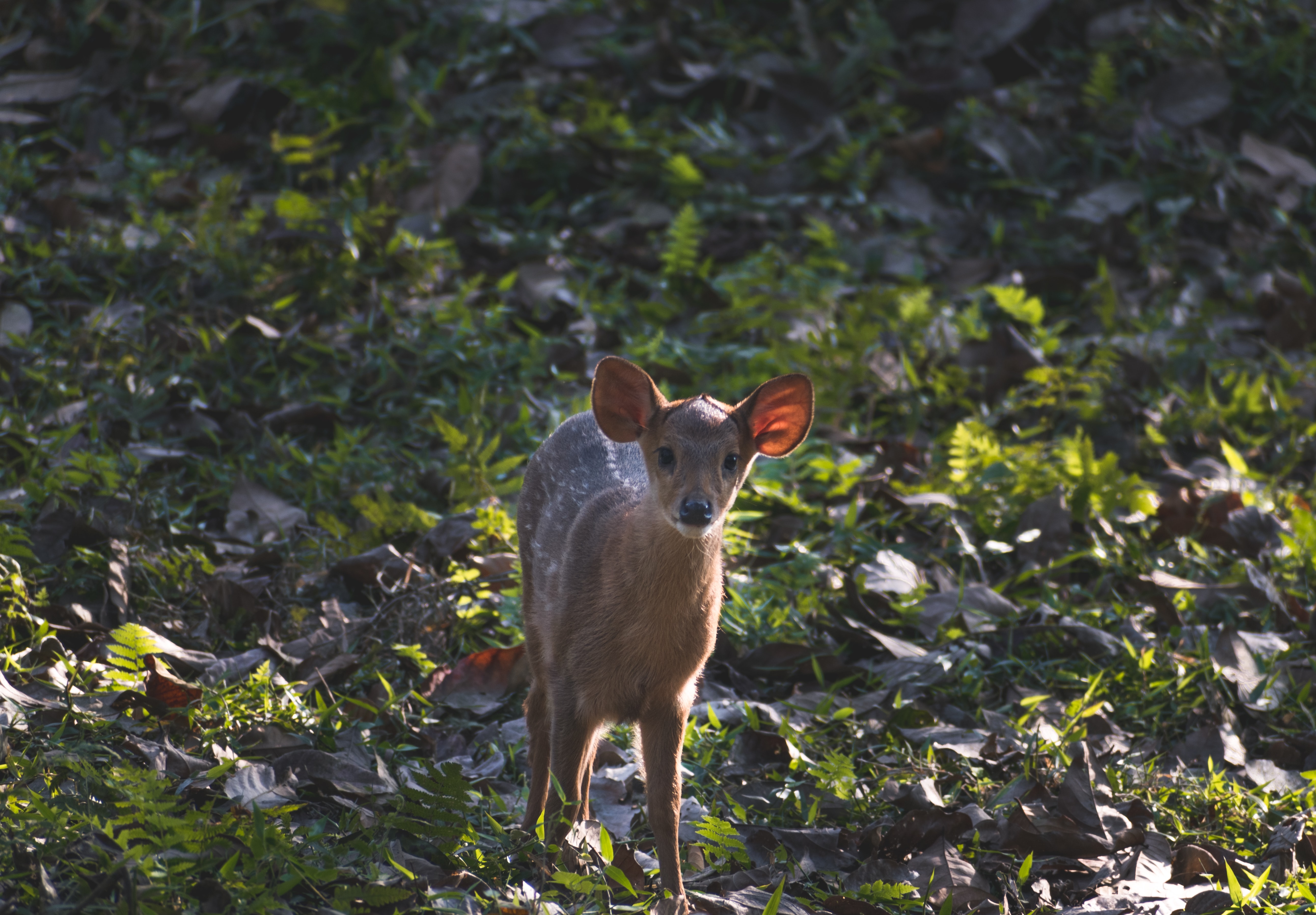 Kaziranga is also home to tigers, elephants, wild water buffalos and Barasingha aka Swamp Deer (chirag-saini-unsplash)
Tea gardens
Assam has the world's largest tea plantation area, therefore it is known as the tea city of India. All tea or caffeine lovers can distinguish between the various flavours of tea in the gardens, and if they live in a hotel nearby, they might get the chance to enjoy a cup of tea. There is also a factory that one can tour and it's especially known for its black tea.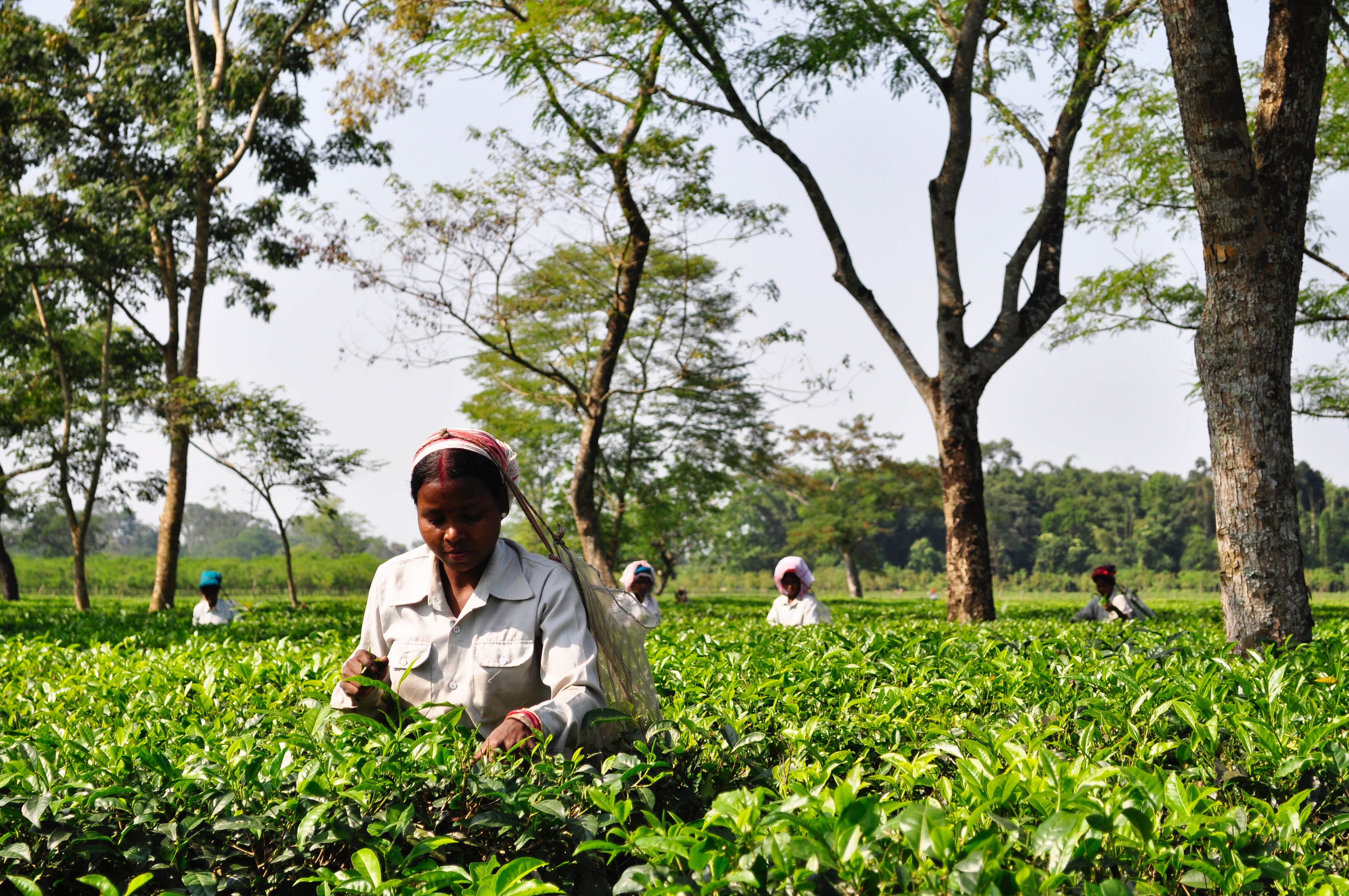 Tea Esscapade : Photo credits – (amit-ranjan-unsplash)
ISLAND OF Majuli
The largest island in freshwater is unique in multiple ways. It has a little bit for everyone and has a rich culture and interesting daily life. On this island, there is a Majuli Cycle Cafe. It also comprises a mini library, dining options like a cafeteria, an art gallery, a bird-watching balcony, and much more. You can even get a cycle on rent, the orange ones. Furthermore one can opt for photography camps, family trips, workshops, and storytelling tours, the options are endless!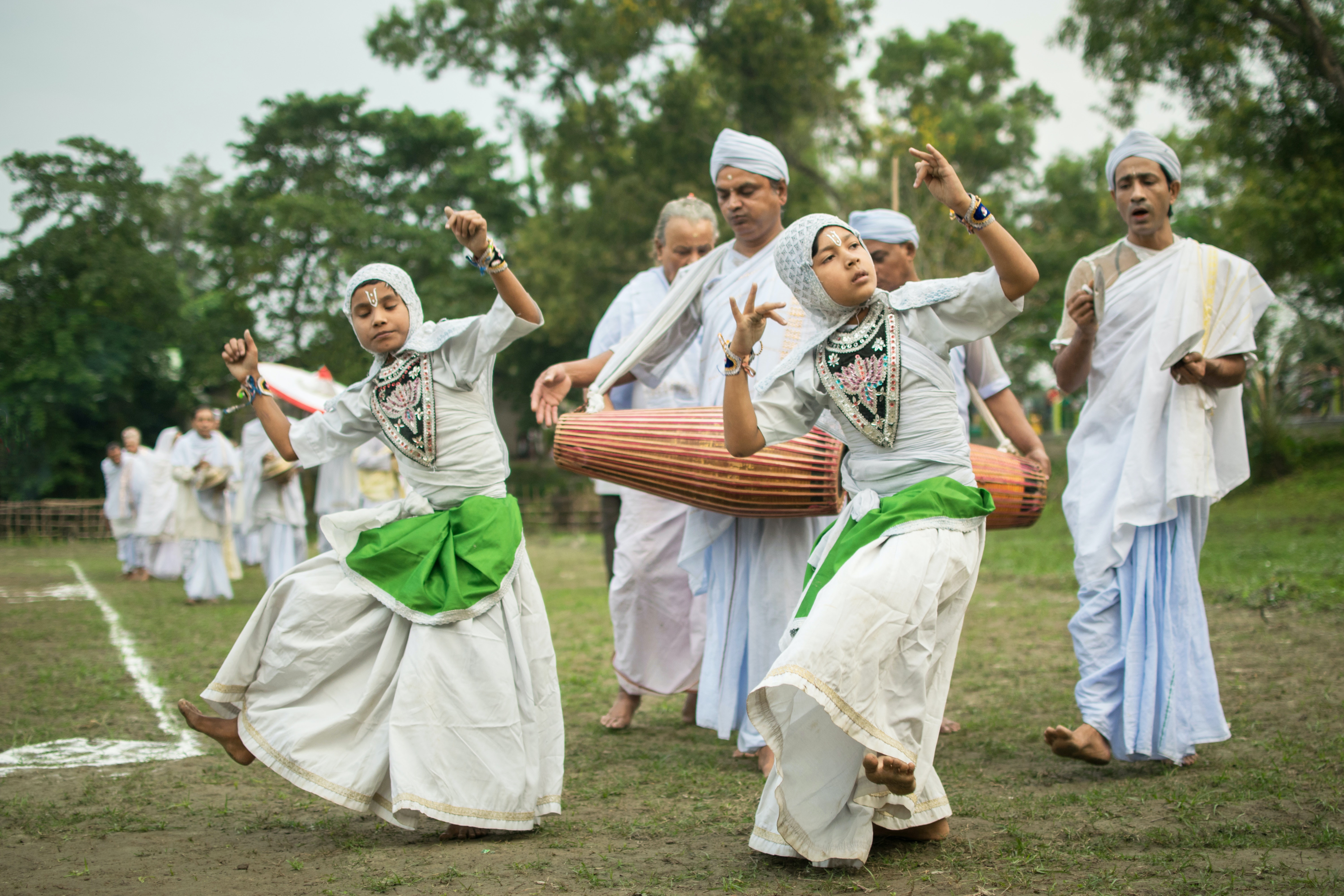 Cultural Festivals are celebrated with traditional music dance and joy: Photo credits (pexels-dipjyoti-bharali )
A holiday in Assam should definitely make it to your travel bucket list. The best places to visit in Assam is a never-ending list, but these are definitely our favourites. Please get in touch with us if you have any queries regarding this magical place!
(This article was researched and written by leah mirchandani)
helping you travel your way
Everything you need to know about India is here We have tried writing about everything you may need help with for your trip to India, If you need help in planning a trip to India Get in touch with us to to plan your trip of a life time.